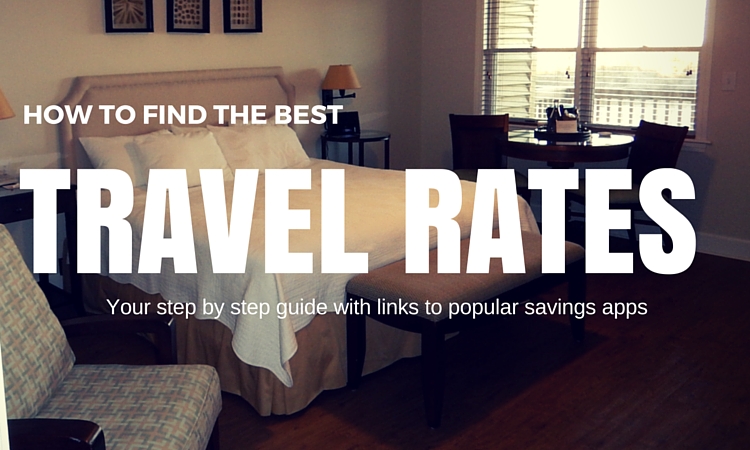 Today's post about getting the best travel rates is a follow-up to the last one, "How to benefit from flexible travel dates." Linda commented, "I really appreciate this. Is there an easy way to tell when prices will drop for certain expenses?" That's a great question!
The short answer to the question is yes. You can tell when prices will drop, but it's not always easy.
We visited Williamsburg, VA with family last weekend. Researching hotel prices, the rates on every site I visited were higher than usual for the area, $20-30 higher per night compared to another recent visit. Frustrating! I checked hotel sites and discovered that, generally, inventory was low for the nights I needed to travel — in this case, my dates were not flexible. It turns out that it was Boy Scout weekend at Busch Gardens, there was a teen golf tournament in the area bringing kids from several states, and there was a food festival in the Jamestown area. Add to that the fact that July is peak family vacation travel month, and prices rose.
Essentially, the law of supply and demand got us: the higher demand for rooms led to higher travel rates.
• Beach houses are more expensive in summer — that's when everyone goes to the beach.
• Mountain retreats are more expensive in fall when the leaves change and winter for skiing.
• Everything gets more expensive during holidays because so many people travel.
• College town hotel rates increase during move-in weekend, football weekends and family weekends.
• Special events fill rooms quickly and early: Augusta, GA for the Master's Tournament, London for the Summer Olympics, and NYC for Thanksgiving are just three examples.
That doesn't mean you have to pay full price, though.
How to get the best travel rates
Generally it's best to purchase far in advance when hotels have a lot of inventory available. Many chains and cruise lines offer a best rate guarantee, so if rates do go down after you book, you can request the new rate. NOTE: You have to watch it, though there are sites you can subscribe to that will watch for you. If you don't book far in advance, use these tips.
Use Hotel Tonight to book last minute stays (or book ahead up to 7 nights before your stay), especially helpful on road trips if you aren't sure exactly how far you'll drive each day. We used Hotel Tonight a couple weeks ago and got a great deal on a hotel near Atlanta. If you sign up, please use my invite code, KDAWKINS2, so we both can save! Thanks. 🙂
WAIT! We waited until 10 days before our Williamsburg trip to book our rooms. Hotels offer "last minute" discounts on unused inventory. The drawback to this is having fewer choices, but if budget is your main priority, waiting might lead to a great deal. We booked our rooms for $10 less per night by waiting compared to rates earlier than that.
Use discount websites. Discount sites like

hotels.com

and

priceline.com

offer hotel deals. Going "blind," where you accept the hotel they offer at a particular rate can save a lot. Kayak.com and Trivago are newcomers (since I first wrote this post) that let you compare offers from a number of sites before booking.

Priceline.com only offers rooms for two guests, not four, so it's not the best for family travel.
Be sure to read the fine print and understand exactly what the discounter is offering before you pay.
Once making a purchase, contact the hotel to request two beds, non-smoking, etc.

Call the hotel directly.

My travel mantra is "you never know unless you ask." When I find a great rate on a discount site, I call the hotel directly (or my desired hotel when making a blind bid) to ask for a better deal. They might say no, but they might say yes! It works for me about half the time. (Never works at Disney, at hotels near capacity or when the discount site is offering a rate at 30% or more savings. At least for me.)
Search for package deals. When traveling to a popular destination for the same reason as others, check for package deals. Headed to the golf tournament? Look for hotels offering lodging, meals and transportation to the event. Going for the amusement park itself, then look for packages that include lodging, meals, transportation (save on parking) and tickets. When we travel to Alabama for college related events, I use the college's "preferred hotel partners" to get a discount on college packages over published rates, though I book early as hotels fill quickly.
Hopefully, these tips will help you save on your accommodations to give you more money to spend on the fun stuff!
Linda, I hope this answers your question. Thanks for reading and asking!