The first 39 years of my life, I traveled… wherever the car could go. But I was terrified to fly, so my travel adventures were limited. Florida, New York, Connecticut were within reach, but I never dreamed I'd fly to Europe or Hawaii. And then…
We adopted our daughter from China. I had two options: send my husband and meet her after they got home, or deal with my fears. Determined to meet my little girl as soon as possible, I mustered the courage (and requested a lot of prayer) to fly 24 hours around the world. Those 24 hours, which included more than a couple glitches, broke me of my fears.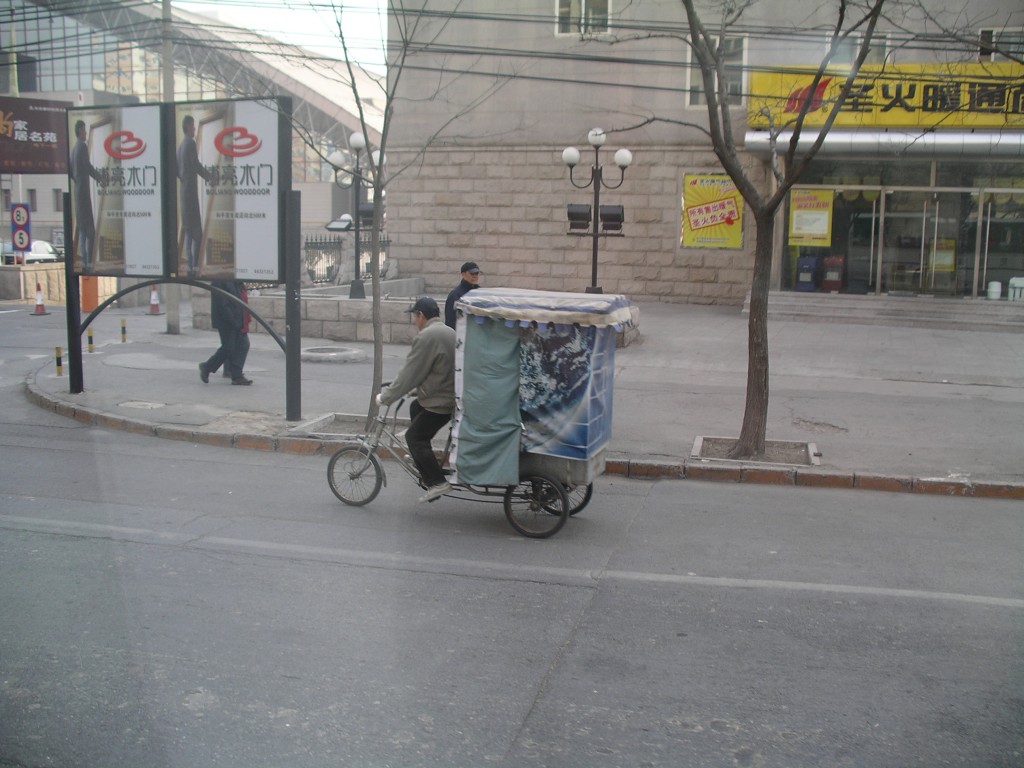 Businessman bikes his way along the street. No 18-wheelers here.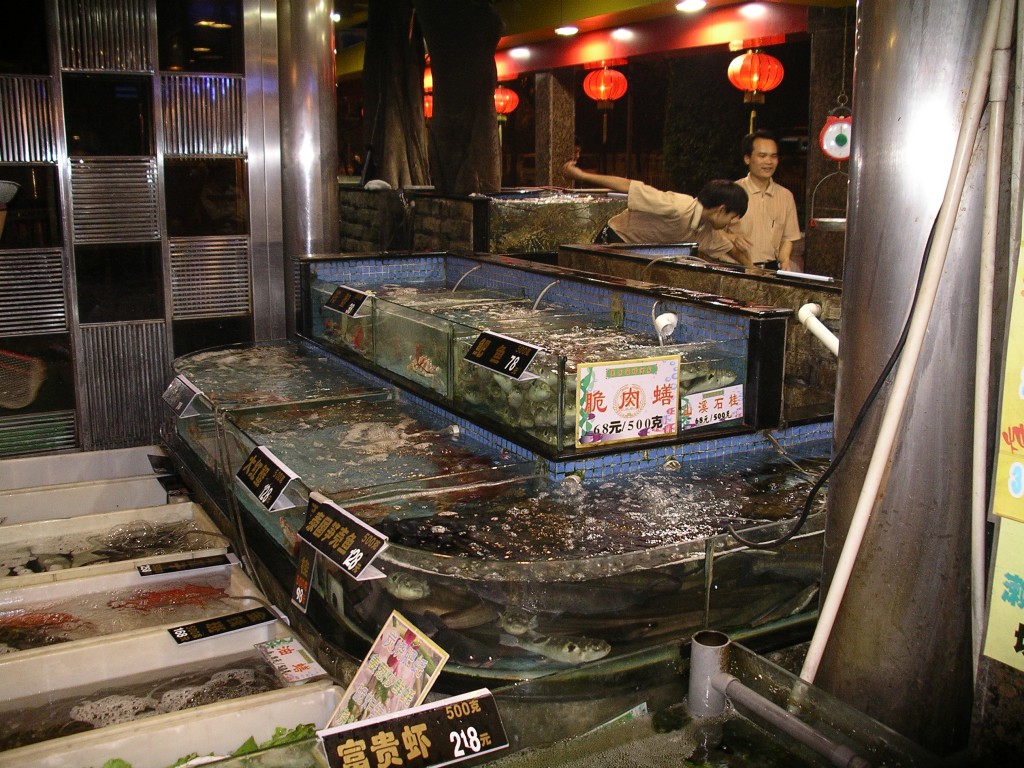 Mmmmm….. What's for dinner? (Stinky, smelly, slimy stuff)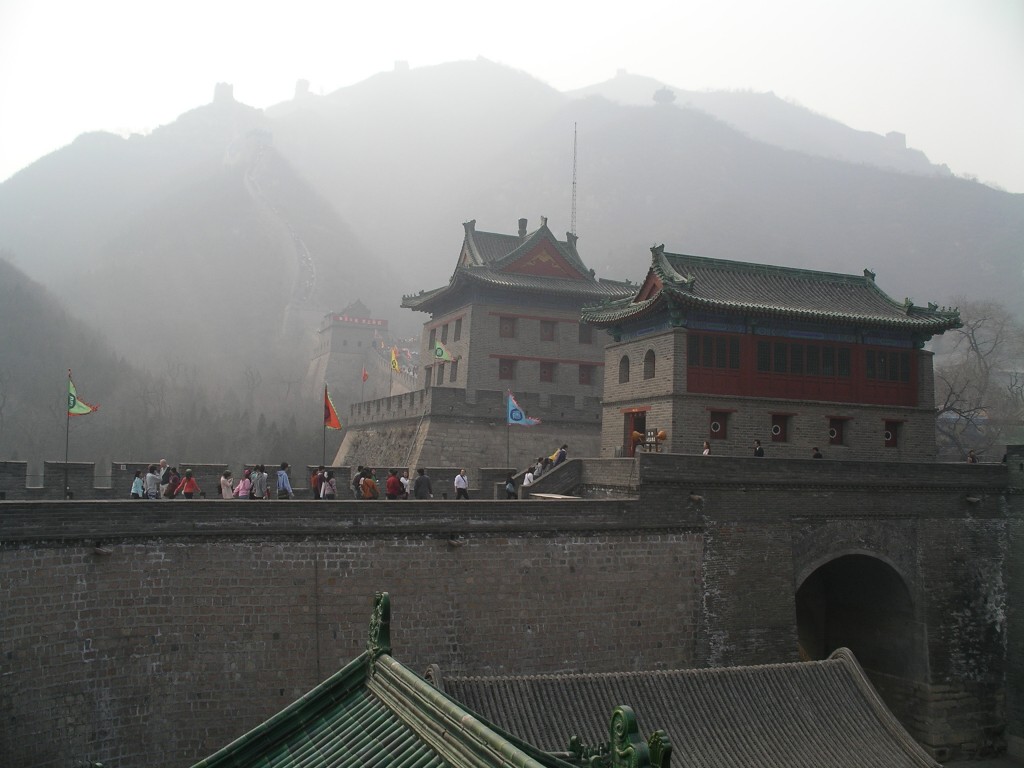 I climbed the Great Wall of China! Oh my goodness!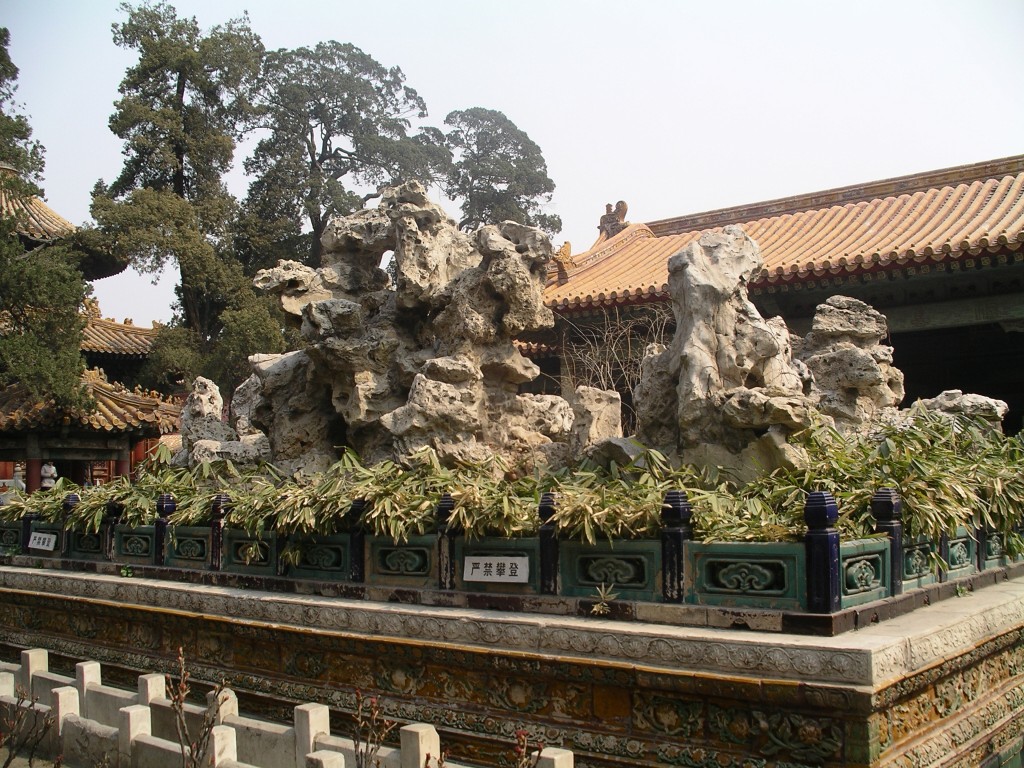 The Forbidden City. Fascinating!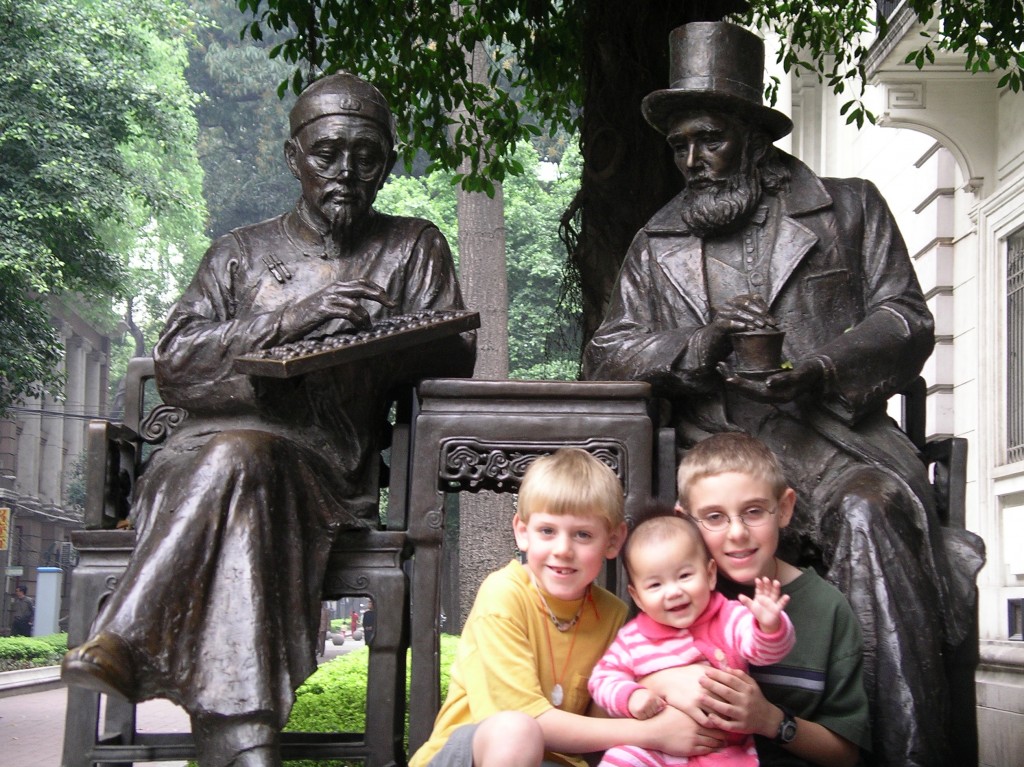 East meets West. And I am so glad we met!
Facing my fears (thanks to my sweet baby girl), I've done things I never dreamed I would do. Reluctant adventurer no more, I can't wait to discover even more!
Tell me, where should my travel adventures take me next? Why?
Like this post? Please share!