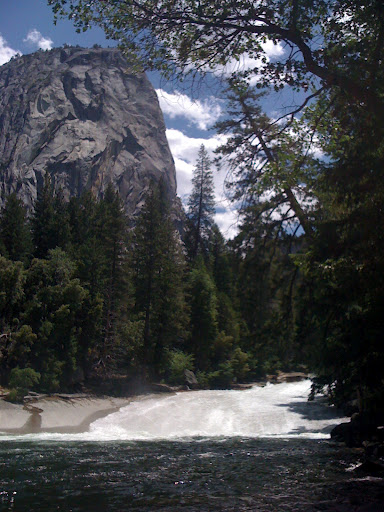 Yosemite National Park, California
Vacation planning can be overwhelming. There are so many places to go, so many things to do. And, with a limited budget, you don't want to get it "wrong." Right?
I've got good news! If you ask yourself — and your family — a few questions, the planning gets much easier. You won't have to worry about "blowing the budget" (well, not if you stick to it!). I could go on, but why not jump to the questions!
I hope they help you plan more effectively. Of course, if you have questions, ask! I'll do my best to help!
Vacation planning questions
First, what is your goal?
Do you want to relax? Explore? Eat to your heart's content? Experience history? Enjoy family time?
To focus on relaxation, a trip to the beach, mountains or small tucked away location might be best. A "foodie road trip" is best planned for a major city (New York, San Francisco, New Orleans) or specific region (the southwest, the northeast, etc). A vacation centered on history or culture would consider places like Washington, DC, New York, Paris or Rome. And of course, theme park vacations define themselves — the question there is which theme park is best for your family (we'll cover that in another post).
Second, what is your budget?
It goes without saying, the higher the budget, the more options you have. BUT, you don't need a big budget to take a great vacation! At the same time, having a clear budget means you can make wiser choices and not go into debt for vacation. (Who really wants to come home to a big credit card bill, right?) So, figure out the budget — then stick to it!
A family of four in the United States won't be able to travel to Europe for $2,000 (that's the cost of airfare alone), but we still have many options.
I'll get into each of these in more detail in future posts, but factors to consider when budgeting include:
method of travel (car, train, bus or plane)
lodging (campground, hotel, bed and breakfast, vacation home, all inclusive resort)
expenses at the location (metro passes, event tickets, parking, concierge, rental car)
food (per person per day)
shopping (souvenirs, antiques, etc)
Having a budget provides the framework to make decisions as you plan.
Our family likes to fly and spend as much time as possible vacationing — not traveling. However, when the budget is smaller, we end up driving to provide more for the other categories. Knowing in advance that we only have X amount of dollars to work with helps us make the wisest choices for a great vacation.
Third, what time of year will you travel?
Families often travel over the holidays and during summer. Some locations have peak seasons (Mardi Gras in New Orleans, October in the eastern mountains, winter months in the Rockies, and summer at the beaches). Not surprisingly, travel is more expensive during these times. Can you travel off-season to a location and still accomplish your goal (question one)?For instance, if your goal is to relax and reconnect as a family, you might want to consider a mountain vacation during the summer when rates are lower there. Or, if you want to travel over the holidays and aren't a huge fan of swimming in the ocean, winter rates at the beach are much lower than peak summer rates. You can still walk along the beach, enjoy marvelous sunsets and sunrises, and eat fabulous food at the restaurants the locals enjoy year round. Not only that, but with fewer tourists, there's less congestion on the roads!
Once you know the answer to these three questions, the real vacation planning can begin!
Like this post? Please share!