On a Nassau Bahamas cruise, you'll have lots of shore excursions to choose from.
And if you want a relaxing beach day, pampered in quiet luxury, the British Colonial Hilton Nassau Day Pass is the best choice.
I've been to Nassau many times and have tried a number of private shore excursions there. Compared to booking cruise ship shore excursions, I highly recommend booking this excursion.
Learn everything to expect in this British Colonial Hilton Nassau Day Pass Review.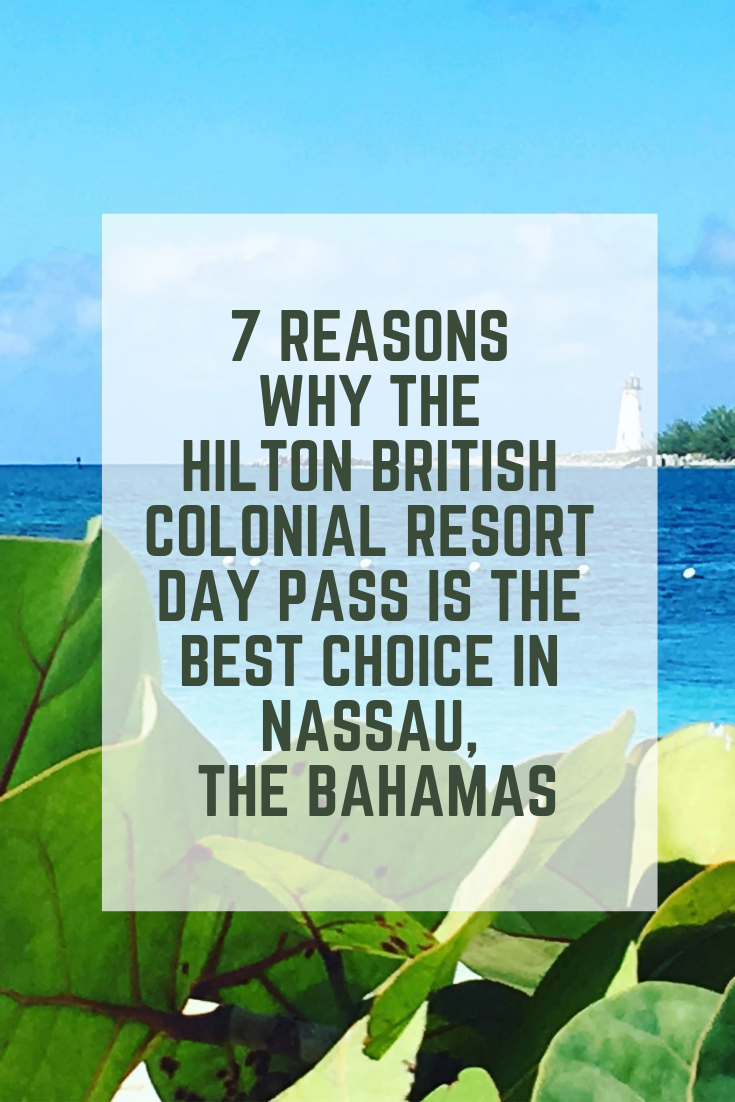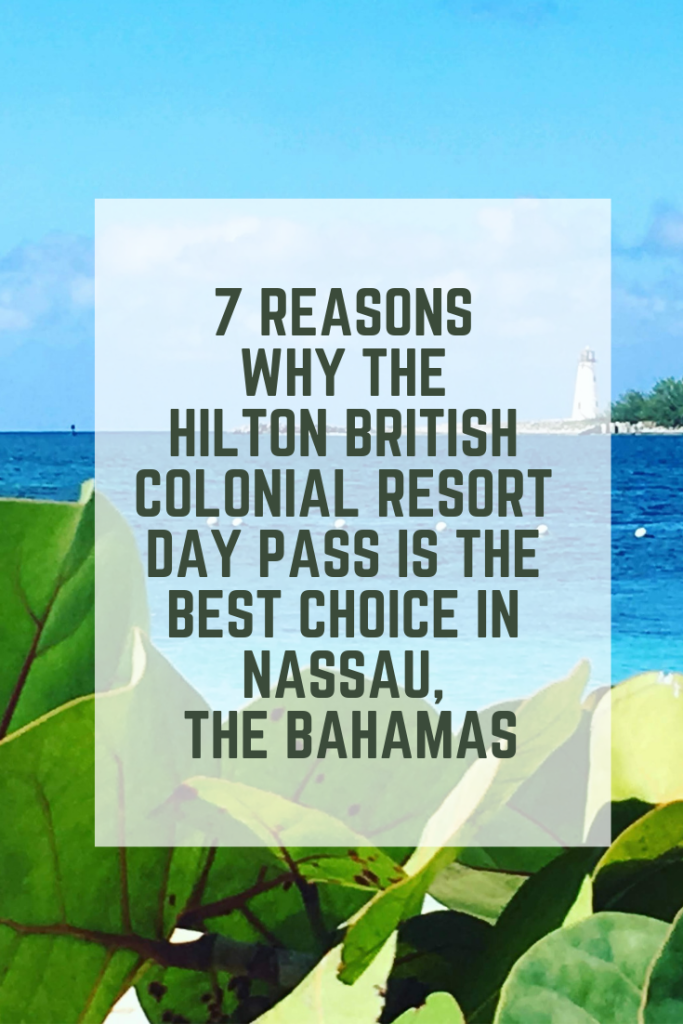 Originally posted 2018. Updated 2023
1. The British Colonial Hilton Nassau Day Pass is easy to book on your own.
I researched tons of independent Nassau excursions, and the Hilton British Colonial beach day pass was the easiest to book, by far!
Booking for Serenity Beach British Colonial Day Pass is managed by ResortPass.
Simply choose your date, select the number of adults, children and infants who will be going, and make your reservation.
PRO TIP: Weekend reservations and holidays fill up fast, so make the reservation as far in advance as possible!
If the British Colonial Hilton Nassau Day Pass is not available on your dates, there are lots of other options you can book on your own!
2. Serenity Beach at British Colonial Hilton Nassau Day Pass is closest to the ship.
The British Colonial Hilton Nassau is only three blocks from the Nassau Bahamas cruise port, there's no need for transportation to the resort!
That means you don't have to worry about taxis, buses or tour guides to get you to and from the beach. For people concerned about missing the boat (literally) by getting back too late, this is a great option!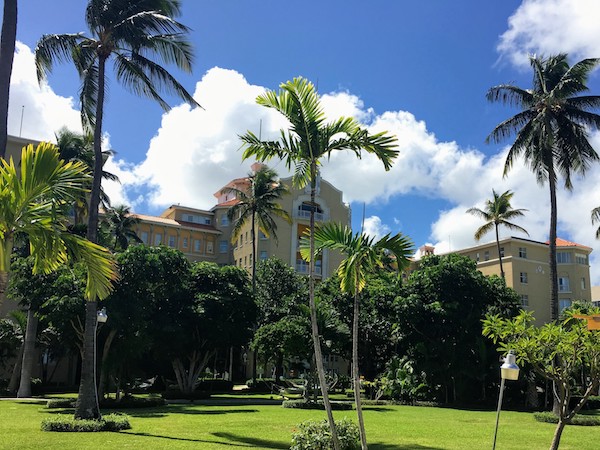 3. The British Colonial Hilton Nassau Day Pass is budget friendly!
While cruise ship sponsored shore excursions keep getting more expensive, the British Colonial Day Pass is a bargain! As of this writing, an adult day pass is $23 and a child pass (ages 6-12) is only $12. Kids age 5 and under are free. We take Family Travel on a Budget seriously, and this beach day bargain is hard to beat!
4. The view of Nassau Harbor from the Hilton Nassau is beautiful!
Even though you're only a few blocks from the cruise ship, the views at the Hilton Nassau are beautiful. Did you know the Hilton Nassau is the oldest hotel on the island? There's probably a reason they chose this spot — the views! Well that and the sheltered, private beach!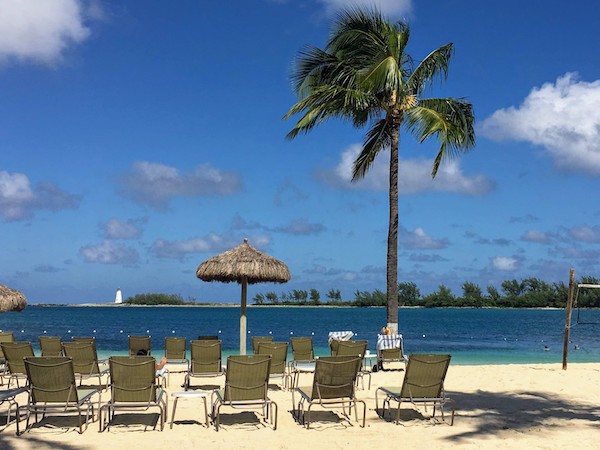 Bring your camera, sunscreen, and a good book to soak it all in!
Don't forget your beach bag essentials <– a beach bag checklist to make it easy. 🙂
5. The Nassau Hilton Day Pass includes great amenities.
For 2023, the Nassau Hilton Day Pass includes beach lounge chairs (first-come, first-served), towel service, lockers and complimentary WiFi.
For budget cruise travelers and beach loving sunbathers the Nassau Hilton Day Pass is a great value shore excursion.
The wide beach, tucked in a protected cove near the Nassau cruise harbor, is a truly relaxing escape.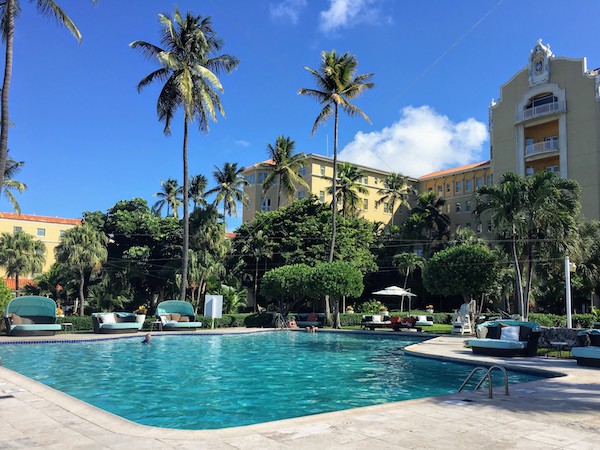 Perhaps as important as anything else, the resort includes clean restrooms!
Don't forget these important beach bag essentials!
6. Great food is available next door at the new Margaritaville Beach Resort.
Margaritaville Beach Resort, which opened in 2021 a little further down Junkanoo Beach, offers an extensive menu at Feeding Frenzy. This casual dining service is available to anyone with a British Colonial Hilton Nassau Day Pass from 11:00 on. Food cost extra.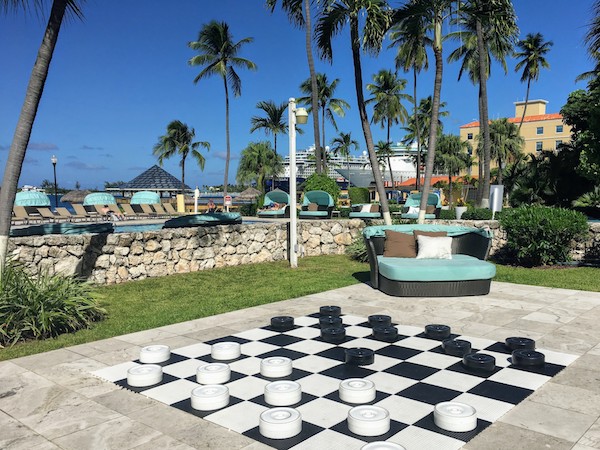 On land, you can play giant chess and checkers to take a break from the sand and water. Or, do what we did, and take a long nap in the world's most amazing hammocks under the shade of a palm tree while music plays in the background. I really, really, really didn't want to leave that spot!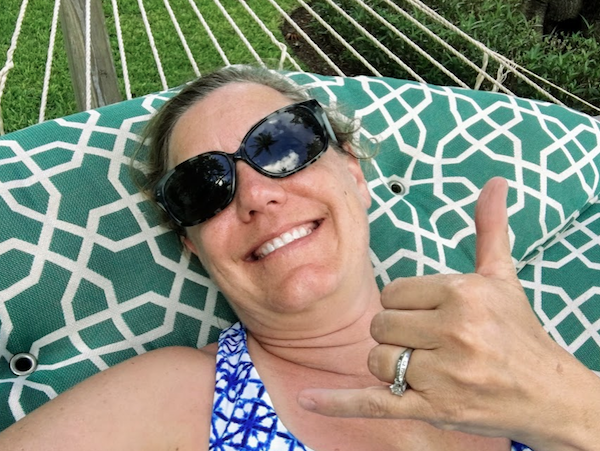 7. The Hilton Nassau Resort staff is simply amazing!
Throughout the resort, the staff is friendly and accommodating! From the moment we arrived, we were greeted with friendly smiles. The staff took the time to learn our names and use them. They provided towels, answered questions and checked on us to make sure we were enjoying our relaxing day at the beach.
The British Colonial Hilton Nassau Day Pass Review: What you need to know
At Family Travels on a Budget, we consider the Nassau Hilton Day Pass a best value for cruisers.
Current prices are $23 for adults and $12 for kids.
Book your beach day online early as dates sell out.
Once booked, you'll receive a confirmation email with details and instructions.
Check in is at the Margaritaville ticket booth.
Directions will be provided in your confirmation email.
IMPORTANT: You will also need a valid photo-ID to check in! Clean restrooms are located behind the outdoor restaurant. There is no lifeguard on duty.
To learn more about cruising, read these articles:
Have you been to Nassau? What's your favorite thing to do there? Let us know in the comment section below!