We took our first cruise long before Pinterest — or blogging — was a thing, so I didn't have a handy list of cruise essentials to help me pack for a Caribbean cruise.
There was no convenient cruise packing list to make planning easy!
Though, our travel agent did provide a general list of things to pack, covering the basics.
More than ten cruises later, I can pretty much pack for a cruise without thinking about it. These cruise essentials work for every cruise line, whether you need a Royal Caribbean  packing list, a Disney cruise packing list, or a Carnival packing list. These are the most helpful things to bring on a cruise.
⇒ New to cruising? Download our FREE cruise packing list! ⇐
Since we cruise regularly, I have a small bag of cruise essentials, those cruise cabin must haves, that I include every time I'm packing for a Caribbean cruise.
We have found these cruise essentials and gadgets to make cruising both relaxing and fun!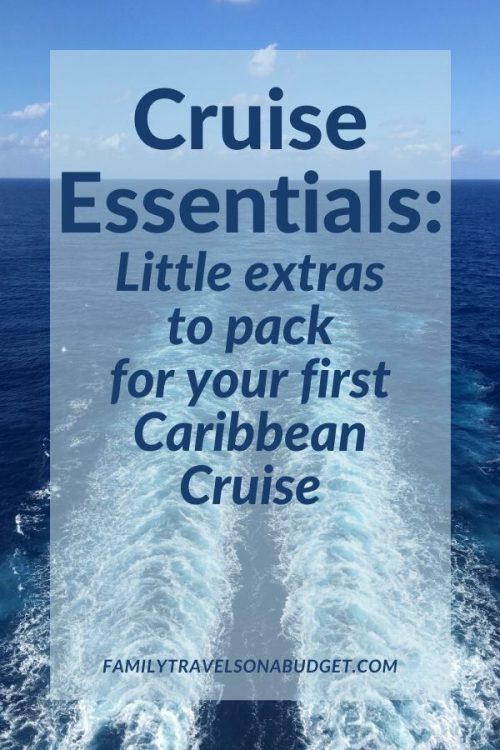 Common questions about cruise packing
What should you not bring on a cruise? Every cruise line has a list of forbidden items, intended to keep cruise passengers safe. These include: irons, hot plates, weapons, hoverboards and other dangerous "toys," and surge protectors.
Why aren't surge protectors allowed on a cruise ship? Surge protectors present a fire hazard as they only stop the live current, not the neutral current in an outlet. This greatly increases the risk of fire.
Do I have to dress up for dinner on a cruise? Nope! If you don't want to pack dress clothes, the buffet restaurant (usually near the pools) is open for meals. You can wear shorts and a t-shirt all day — and evening — if you want to!
How many bags can I bring on a cruise? The truth is luggage is technically unlimited on a cruise ship. But, cruise cabins are small and storage space is quite limited. Cruise lines recommend you bring no more than two pieces of luggage per person.
Can I bring a full size shampoo on a cruise ship? Yes, you can bring full size shampoo on a cruise ship. HOWEVER, airlines limit the amount you can carry. So, if you're flying to your cruise destination, follow TSA regulations.
Quick list of cruise essentials for packing for a cruise
Beach towel clips
Bathroom spray
A water bottle
USB charging station
Portable clothesline
Door caddy
Seabands
Cruise lanyards
A lightweight daypack
Magnetic hooks
Aquasocks
A flashlight or nightlight
Cruise essentiaIs: Cruise cabin "must haves" for a great vacation.
Since cruise cabins are small and luggage space is limited, which cruise essentials should you make room for when packing for a cruise? And WHY?
Here's what we recommend! And WHY!
Magnetic hooks — Add easy storage space with these magnetic hooks that attach to cabin doors and other surfaces. Great for hanging lanyards on the back of the cabin door or hanging robes and beach towels. This is a reader recommended idea! Thanks, Sam.
Quick Dry Aqua Socks — I know flip flops are really popular on cruise ships. BUT, they just don't work for me. If my feet get wet — which happens on the pool deck all the time — my foot slides on the flip flop and I lose my balance. NO GOOD! A friend recommended that I get aqua socks instead, which are lightweight, have a grippy rubber sole, pack flatter than flip flops and protect my feet just as well. I think, even if adults are unwilling to give up the flip flop look, these would be great for kids!
Cruise cabin nightlight or mini flashlight — In the past, I've relied on my phone to help me see in the dark. But, especially if traveling with kids or grandparents, a nightlight or flashlight is a great idea. I like that the battery operated nightlight is motion activated. Just stick it up and let it do its job. The mini flashlights have a strap, so they can hang from a magnetic hook next to each bed! This is another great recommendation from Ila, especially now that my whole family has phones. I had forgotten how much a nightlight or flashlight helps, especially for kids and those with interior cabins!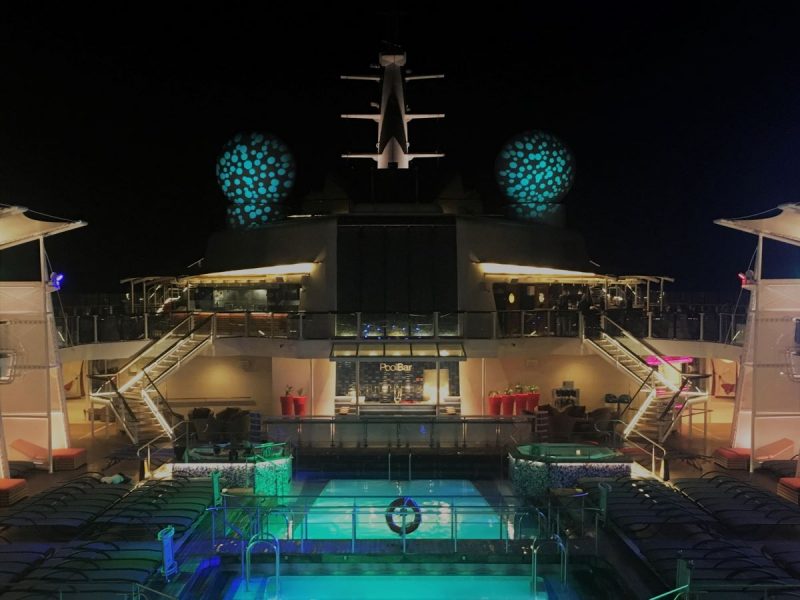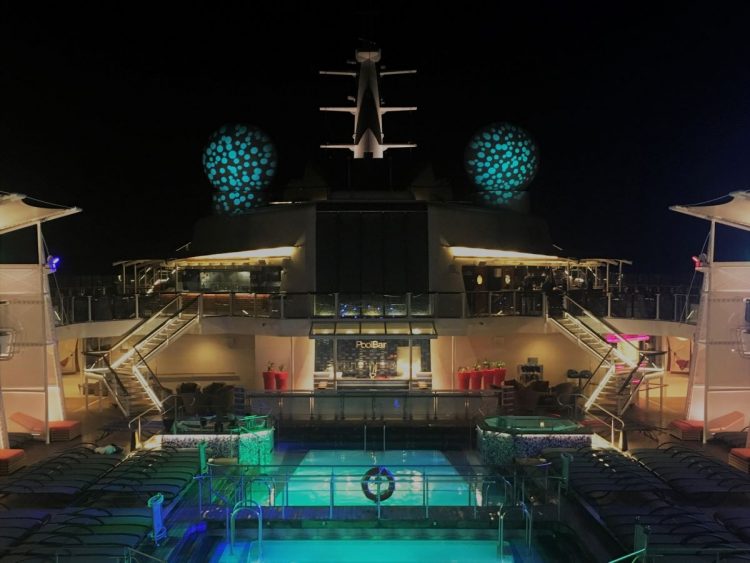 Easy shopping for cruise essentials
If the list above seems intimidating, I found a great little company that offers CRUISE ESSENTIALS packages — the best cabin must haves for cruise travel curated by a small, family owned business to make cruise packing less stressful.
Shop for all your cruise cabin must haves at the Peach Plum!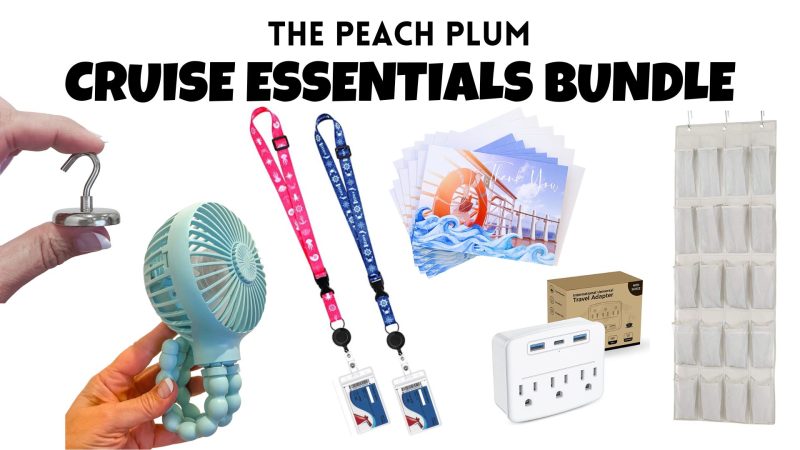 NEED LUGGAGE? Get this bag. Use code 10AF to save 10%
There you have it, cruise essentials — those cruise cabin must haves — to take your cruise vacation from good to great!a
Cruise essentials: More posts to help you plan
The links included in this post are for your convenience. While I earn a small commission if you purchase, there is no additional cost to you. Thank you for supporting our blog!