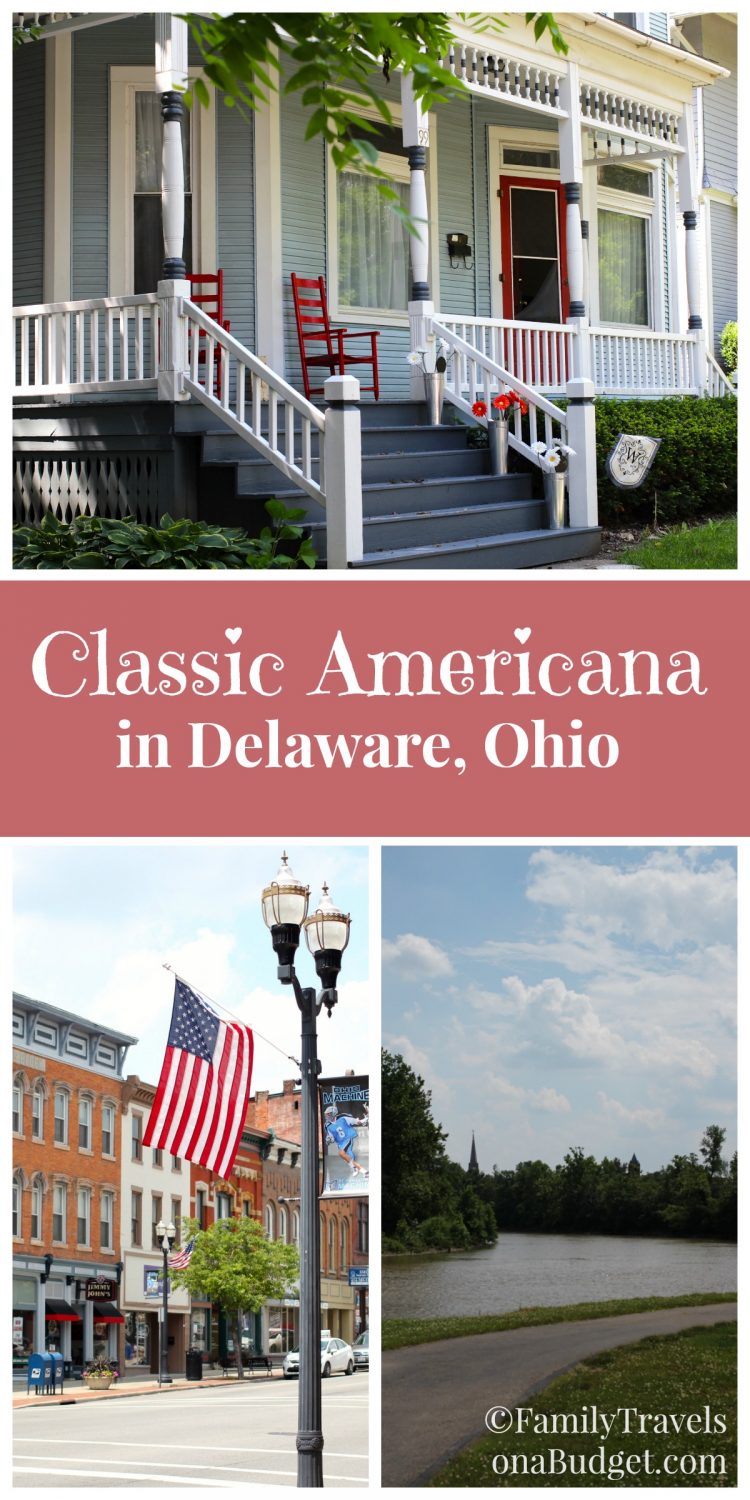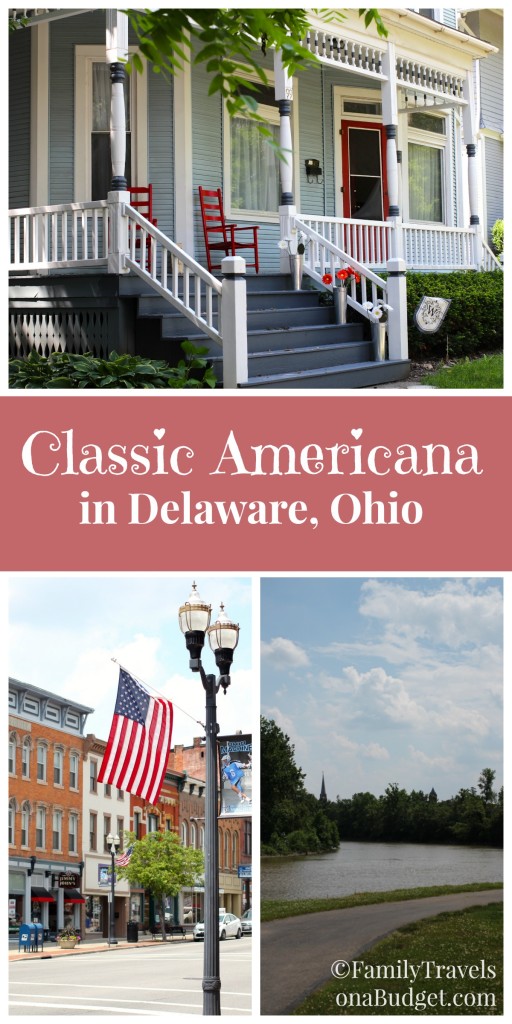 Americana! The word evokes small town charm, friendliness of a bygone era. But in some small towns across the United States, Americana is as real today as it was long ago. Truly a step back in time, Delaware, Ohio charms visitors with its friendly people and classic beauty, like Victorian homes with inviting red rockers! When I hear talk of "Americana," Delaware, Ohio is the vision that fills my mind.
A trip down memory lane
The week we moved to Delaware, my then-young son and I went downtown to explore the shops along Sandusky Street (which is any small town's equivalent to Main Street). When we set out, the sky was bright blue, with white puffy clouds. As often happens in Ohio, within an hour, that sky turned black and the rain poured down. Nathan and I were caught quite unaware.
We ducked into the nearest shop — an art gallery of all things. Not the place to take a 2 year old boy who is dripping wet! The owner graciously welcomed us inside. She ducked into the back room and retrieved some clean towels so we could dry off. And, she made Nathan feel welcome, despite the expensive displays in tempting toddler reach!
A couple minutes later, a sheriff's deputy came in, shaking off his umbrella before depositing it in the stand by the door. He smiled broadly as he saw my drenched boy, held out his hand and greeted him with a friendly shake. As the rain poured, we chatted. When the rain let up some, I made my way to the door. Nathan had been an angel to that point, but I didn't want to push my luck! The deputy walked us to the door, reached down for his umbrella and handed it to me. He said simply, "Looks like you need this more than I do." I resisted. After all, we were already quite soggy. He insisted.
I knew right then, I am a fan of small town America!
Americana in Downtown Delaware, Ohio today
Earlier this summer on my "Great Ohio Road Trip," I got to spend a few days with old friends in Delaware remembering the "good ole days!" I enjoyed soft serve at The Dairy Depot, a Delaware institution serving ice cream from the same walkup window for as long as anyone can remember. It's not fancy, but it's tradition.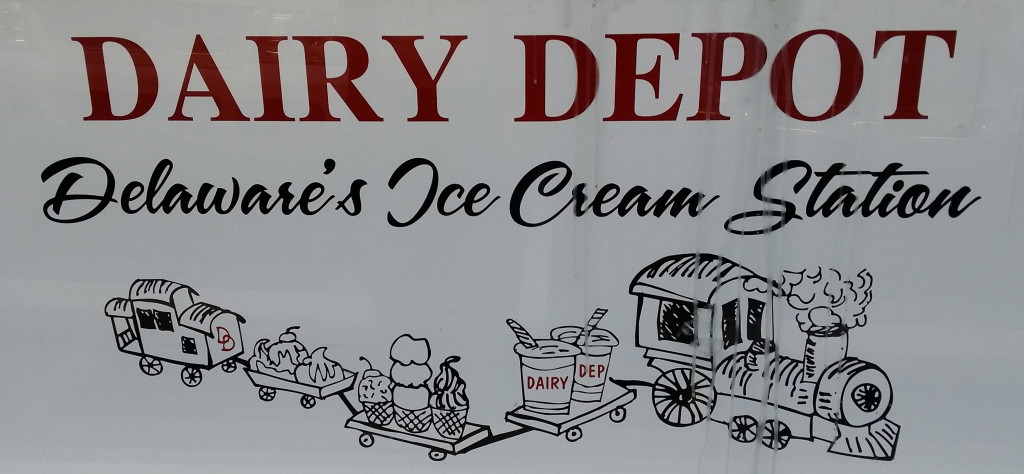 I also visited the Strand Theatre, which is one of the oldest continuously operating theaters in the United States and is undergoing a massive renovation to bring it into the 21st century. When I arrived, I was introduced to Jacob, an 8th grader volunteering his time this summer to help with restoration and preservation. (His parents have raised him well. He is polite, knowledgeable and passionate about his hometown history!) He took me on a fabulous tour of the theater, showing me the old seats getting ready to be replaced and the marquee letters. He explained that the theater has letters from several different eras and that they plan to keep using them. Some, though, will be displayed in the theater museum when complete. Despite an active renovation project that will bring it into the digital era, the Strand's classic charm remains.
As I strolled along Sandusky Street, I was struck by the fact that it looks unchanged. Sure, shops have come and gone, but the quaint Americana remains. After taking a photo, I noticed a man standing nearby — hands folded in front of him. We smiled to one another, and he said, "I didn't want this old coot to ruin your picture." Truth be told, his warm smile would have improved it!
I'm beginning to realize that the charm of small town America, preserved so well in Delaware, Ohio, doesn't come from the stores and shops. It's in the DNA of the place. Most of the people I knew 20 years ago when I moved there still live there today. It's one of those rare places where people come to stay.
In my next post, I'll share why Delaware makes a great weekend getaway destination… but for today, I just want to savor her classic Americana charm!
Have you ever been to a small town like this, home to friendly people and simple pleasures? If so, I'd love to know where it is. Please leave a comment sharing your favorite American town!