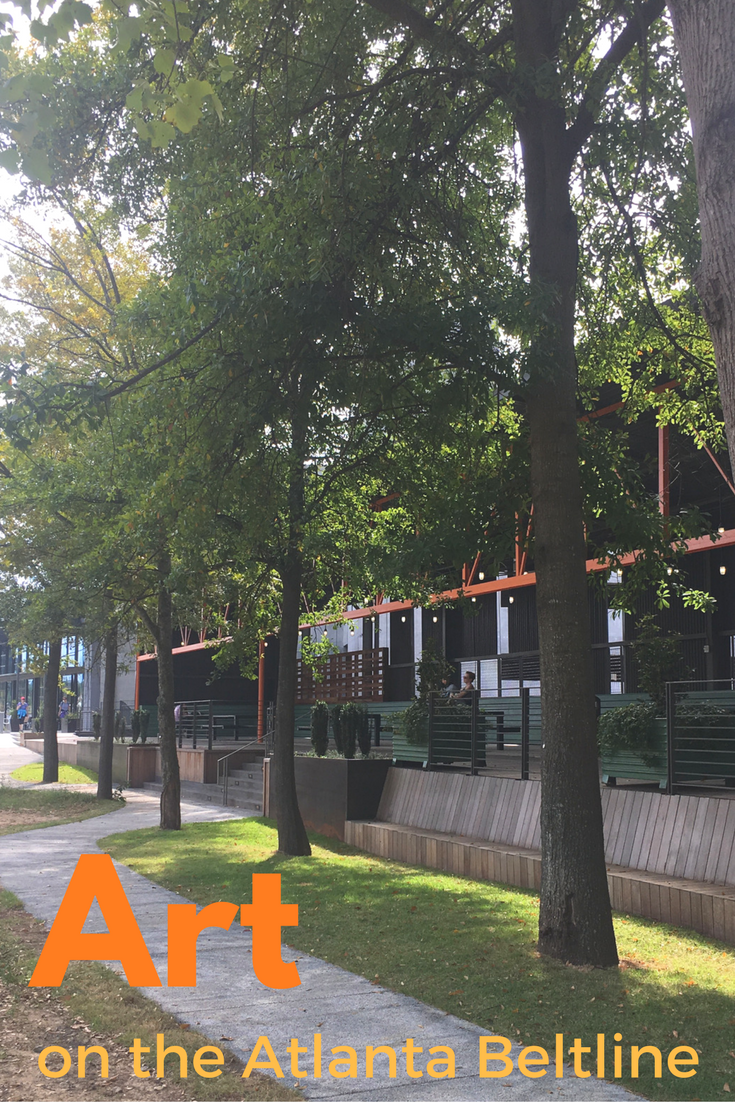 What happens when you transform historic rail lines into walking trails connecting neighborhoods, shopping and restaurants? What if you add art to those trails?
Well, you end up with the Atlanta Beltline, a 22 mile loop around Atlanta's city center. (I know, the title kind of gave it away.)
About the Atlanta Beltline
The concept was birthed in 1999 when Ryan Gravel presented his master's thesis about a beltline at Georgia Tech. From there, local citizens and civic leaders took the idea and further developed it.
Using a 22-mile historic rail corridor that circles the city, the Atlanta Beltline is a pedestrian friendly system connecting people and places. Ultimately, 45 Atlanta neighborhoods will be linked to an expanded parks and trails systems, shopping, entertainment and dining.
With MARTA stops near the Atlanta Beltline, public transportation services connect the beltline to the greater Atlanta area. This link between public transportation and the Beltline add to its appeal and increases its benefit to the city.
Current Status
While the Atlanta Beltline isn't scheduled for completion until 2030, a significant portion on the East Side is already done. With four trail segments, six parks and affordable housing in this area, the Beltline is already reviving the sense of community in Atlanta. Visual arts displays enrich the Beltline as well.
Art on the Atlanta Beltline

Art installations along this 4 mile stretch of the Atlanta Beltline showcase established and emerging artists. Each piece is installed along the trail to complement the surroundings. Surrounded by wildflowers and wild grasses, some pieces appear to grow right out of the ground. The result is stunning and has captured the public's attention. Along the trail, some older, industrial buildings also have been refreshed with expansive murals, giving drab walls a fresh appearance.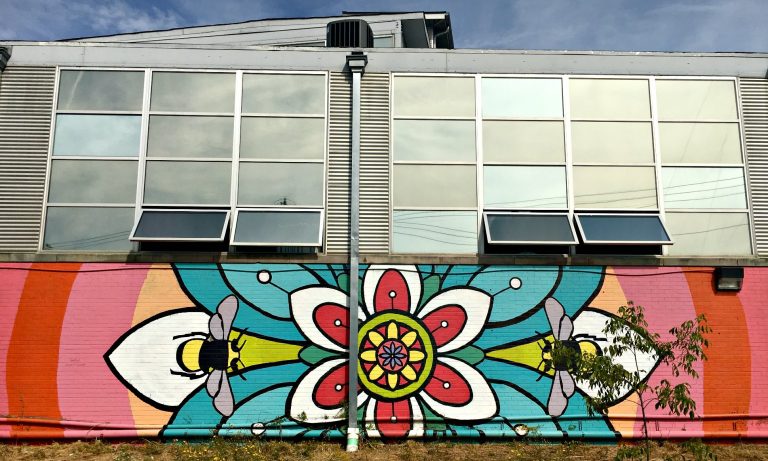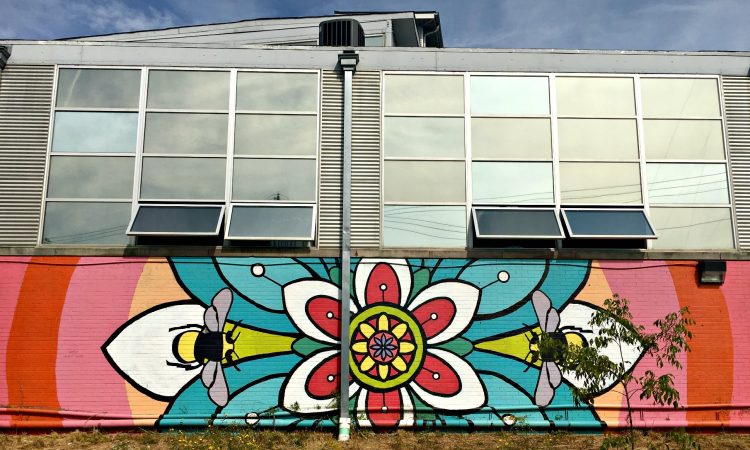 About my visit
When I was in Atlanta, I thought I would enjoy the Atlanta Beltline trail, like I have enjoyed other historic rail trails throughout the country. But, comparing this trail to a more rustic rail trail is simply unfair. The Atlanta Beltline trail system is quite expansive. It has successfully transformed Atlanta's East Side into a vibrant community.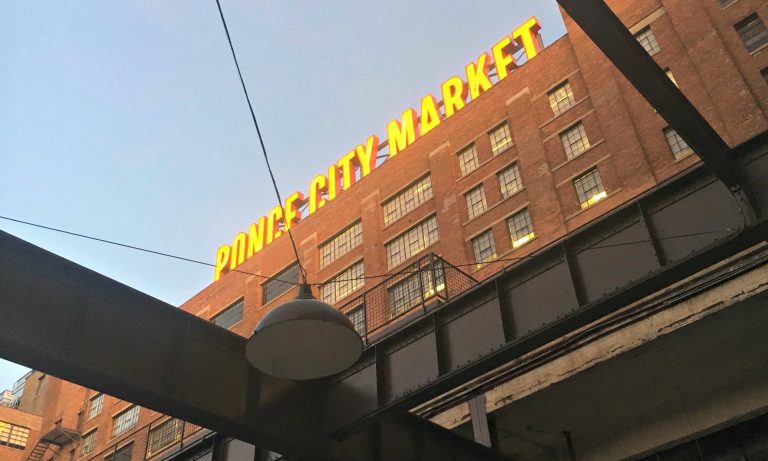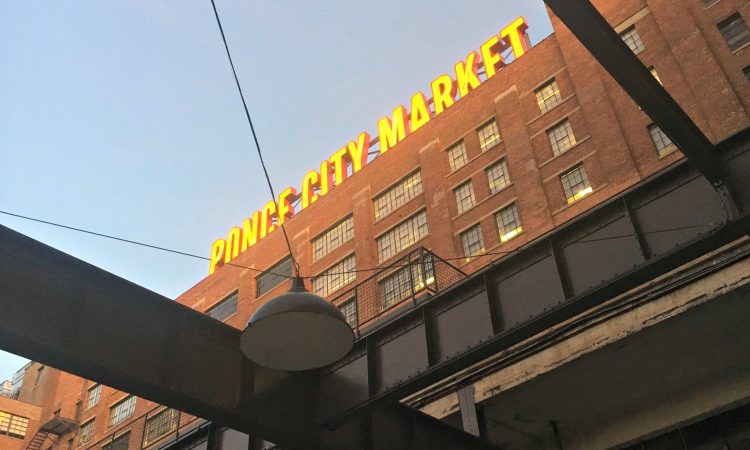 I walked from the Ponce City Market to the Inman Park neighborhood, enjoying great bites along the way. Two Urban Licks' urban vibe fits this industrial-turned-neighborhood area perfectly. I enjoyed a special tasting menu — including bacon wrapped figs that were spectacular. Then, at the Kevin Rathbun Steakhouse, I enjoyed the best food I've had all year! Chef prepared thick cut bacon and an incredible Wagyu beef skewer for our tasting. All I really can say is I need to go back soon — and take my husband. I totally understand how Kevin Rathbun is a two time Food Network champ (Iron Chef and Chopped)!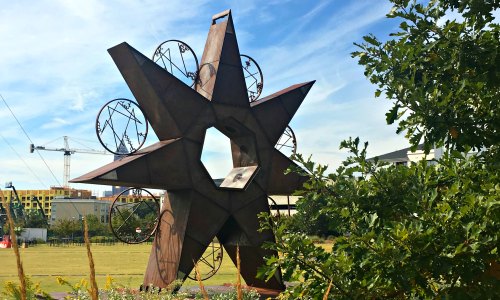 The Atlanta Beltline is a great concept for Atlanta. Bringing walkability back to neighborhoods has brought life back to the city. The art enriches the trail in a special way.
Learn more about Art on the Atlanta Beltline
To learn more about the art installations on the Atlanta Beltline: