Barcelona is definitely a kid-friendly city. Most attractions are family centered. The city is quite walkable, with elevators and ramps to make navigating on foot easy.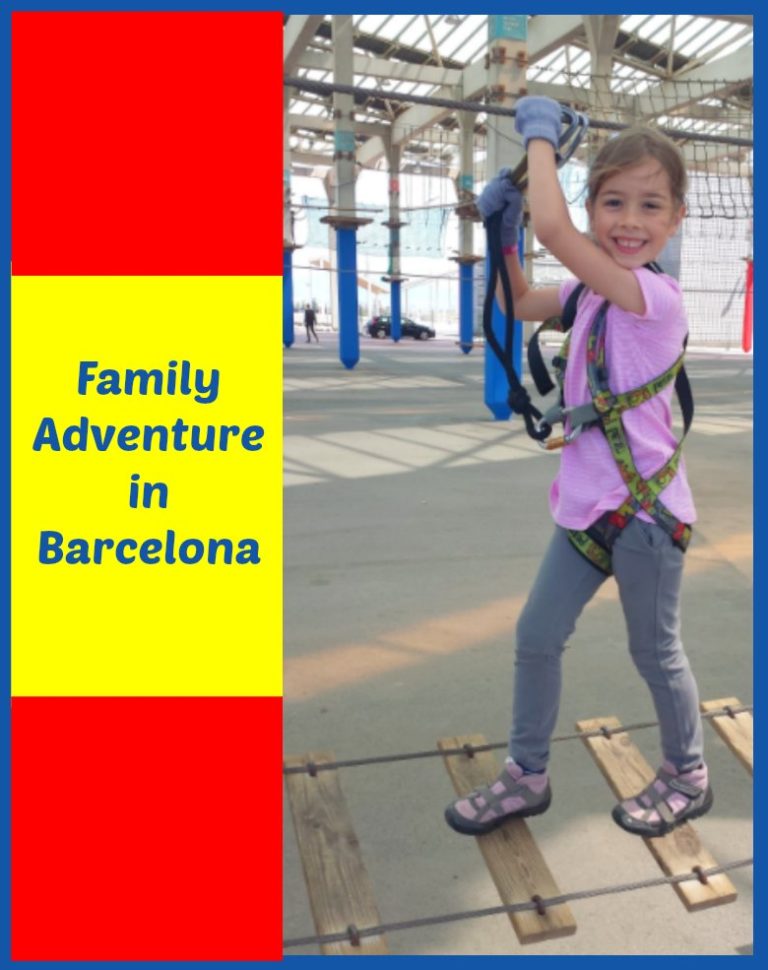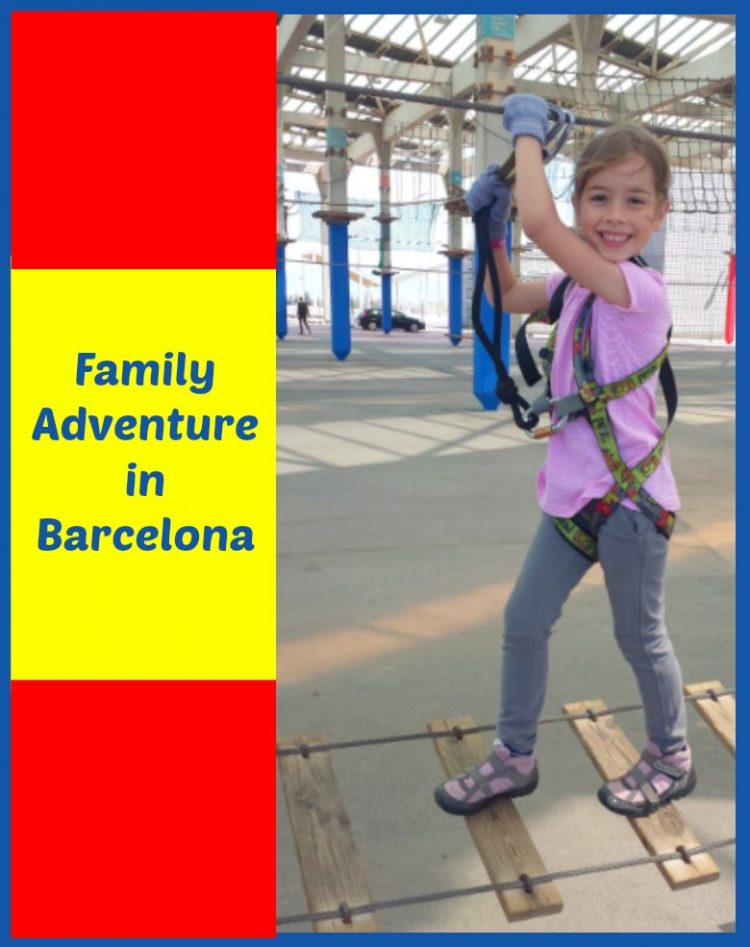 Today's post is written by Tamara Cosano Sanchez, a business owner in Barcelona. She knows the best of Barcelona for families — who better to share the best-of-the-best from this bucket list travel destination? While I was compensated for this article, I agree with her expert tips.
Family friendly hotels and apartments are abundant throughout the city.
Most restaurants have children's menus, but some may not have high-chairs.
The best parks in Barcelona for families are featured here, but you can also plan great day trips from Barcelona.
Parc Güell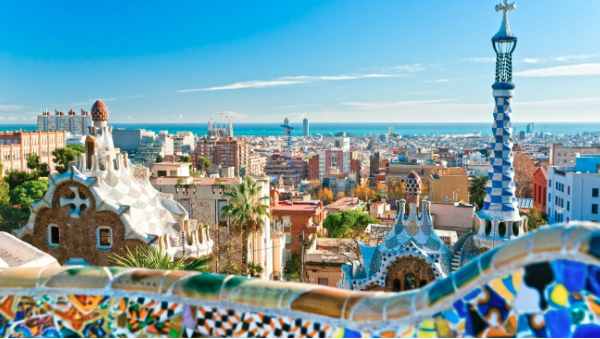 Antoni Gaudí, a Spanish architect, built the Park Güell as a tribute to nature. Gaudí earned the project in 1890 but it did not open to the public until 1922. In 1984, the park was included in the UNESCO list of cultural heritage sites.
Park Güell is a large park split into two different areas: the Monumental Zone, which requires admission (at this time about $8 USD) and the free access area which is open to all visitors at no charge.
Because this park is so old, it can be a challenge for wheelchairs and strollers. If traveling with young children, an umbrella stroller would be best.
How to get there: The main entrance is accessible after a 20-minute uphill walk from the Lesseps metro stop. An alternate route is the public bus (24) from Plaça Catalunya, which is located on a higher level on the side of the park.
Recommendations: I strongly recommend you to bring sunblock and water!
For more information: Visit the web for opening times and rates
Tibidabo Amusement Park and Skywalk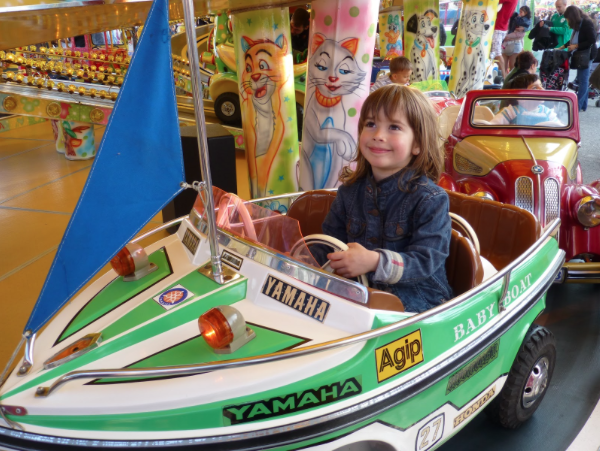 The Tibidabo Amusement Park is one of the iconic symbols of Barcelona and sits atop the Tibidabo Mountain overlooking the city and coastline.
This 100 year old amusement park is one of the oldest in the world and one of the best places in Barcelona for families. It offers more than 25 rides and attractions, many geared for for little ones, including a small train, a flying airplane and a mini roller coaster. There is also a cooling water ride for those hot and humid summer days.
The Tibidabo Skywalk offers the best views of Barcelona and the Mediterranean Sea — combination tickets with the amusement park are available or you can purchase separate Skywalk tickets.
How to get there: The quickest way to get to the park is to take the T2 "Tibibus" from the bus stop at the east side of Plaça de Catalunya. Or from Pl. de Catalunya, take the train Line 7 to Av. Tibidabo. Then take the electric blue tram (Tramvia Blau), and transfer to the funicular that takes you up the mountain to Tibidabo. (If the Tramvia Blau isn't running, there's a regular bus to goes from the train to the funicular.)
For more information: Visit the website for current times and rates.
Parc de la Ciutadella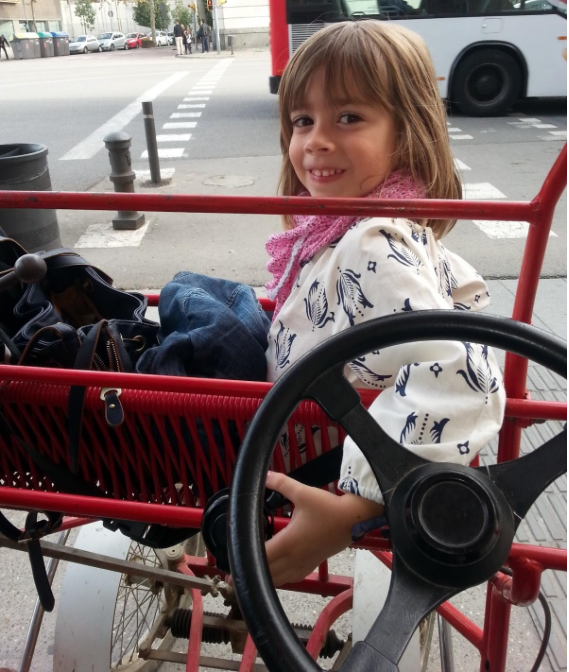 This grand park is one of the oldest in the city, with more than 43 acres of greenery. It was declared a historic monument in 1951. The park is conveniently located near the Barcelona Museum of Natural History and Science and the Barcelona Zoo,  so a trip to this area could include a full day's activities.
Inside Parc de la Ciutadella, kids can enjoy 3 playground areas and the Ludoteca (a free playing outdoor space s for young kids). Other activities families will enjoy include feeding wild ducks, parrots and pigeons at the park's lake, renting a row boat or surrey bike. Be sure to visit the ornate iron and glass plant housing subtropical plants. There are also a couple of kiosks for drinks and ice creams. 
How to get there: The park is located at Pg. Picasso / Pg. Pujades / C. Wellington. Get there by Metro: Arc de Triomph (L1), Barceloneta (L4)
Operating hours: 10:0 a.m. to 10:30 p.m.  
Cost: Admission is free. Individual attractions are charged by activity.
Bosc Urbà: The first adventure park Barcelona
Bosc Urbà, which means Urban Jungle, is a covered, urban adventure park with zip lines, bungee jumps, log platforms & rope-climbing circuits. The three circuits vary in difficulty and are designed for kids or adults. The orange circuit is suitable for children ages 3-8, so even young adventurers can participate! The covered adventure area protects adventurers from the sun. (NOTE FROM KAREN: I had never heard of Bosc Urbà until Tamara shared it with me. This is on my European bucket list!)
Location: Barcelona Bosc Urbà – Parc del Forum, s/n – 08019 Barcelona, very close to the Auditori (huge triangular and blue building).
Recommendations: Bring gloves, long trousers, sneakers and a bottle of water! This is a strenuous adventure.
Hours: Monday to Friday, 10:00 a.m. to 6:00 p.m.. Saturdays and Sundays, 10:00 a.m. to 3:00 p.m.
Cost: Price varies by circuit, but begins at about $15 USD.
About Easy Travel Kids: This baby equipment rental company in Barcelona provides strollers, portable child seats, travel cot and more to make family travel to Barcelona a little easier. All the items are systematically cleaned and inspected before each rental. We drop off and pick up the product at the requested address and time. Enjoy travel to Barcelona by traveling lighter with all the necessities waiting for you here.