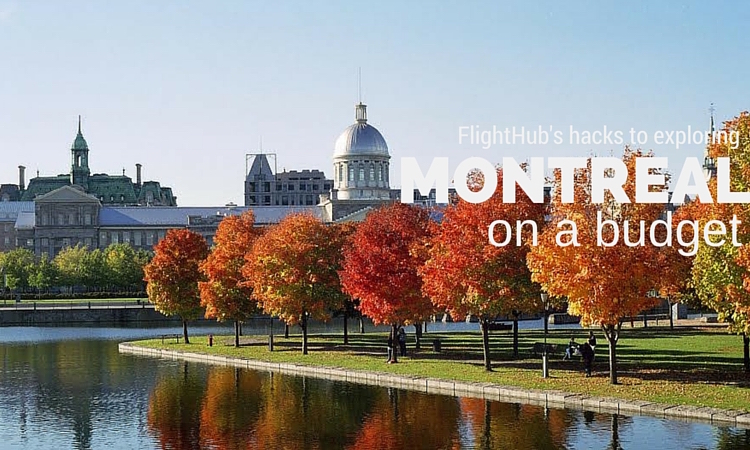 This is a sponsored post featuring Montreal — a city I've been wanting to see. I hope you find it as informative as I did!
Exploring Montreal is easy and fun with FlightHub's ultimate family guide to the city! No matter your budget, FlightHub Review has curated an entire list of activities for you and your family to enjoy while visiting.
Choose an area and explore!
Montreal is full of beautiful and diverse neighborhoods for you to enjoy and explore with your family. Depending on the season, frolicking outside and through the busy streets of Montreal is a must-do activity. In the trendy Le Plateau district, walk along beautiful and narrow streets lined with iconic Montreal staircases that lead to beautiful 19th century apartments. While on your walk through the neighborhood be sure to stop by Mount Royal and take a casual hike up.
As these two areas are adjacent to one another, plan to spend the day around the mountain and the neighborhood as there are so many activities to do and things to eat! If you and your brood find yourself in a hunger pinch, those of us at FlightHub recommend either sitting down at one of Montreal's most beloved vegetarian restaurants Lola Rosa, or if you're looking for some fun cheap eats, make sure to hit up L'Entrepôt Mont Royal where everything on the menu is only $5!
Go ready, get wet at the Lachine Canal
If adventure is what you seek then make your way to the Lachine Canal where you and your family can enjoy a variety of different water activates that suit your lifestyle. Though the water may be too rough to take a casual swim doesn't mean that Montrealers haven't found a way to enjoy the rapids!
Whether you're interested in rafting or jet boating in the rapids, this afternoon activity is sure to have your kids screaming with joy and laughter as they hit wave after wave, getting soaked in the process too! If you're looking for something to satisfy the older kids in the crowd, hit up a local surf shop and rent a board for the afternoon while surfing the never ending waves in the canal!
Take a picnic in the Botanical Gardens
Sitting adjacent to the Biodome and the Big O (the Olympic stadium), the Botanical Gardens is a 75 hectare (or 185 acres for American readers) park that boasts greenhouses and gardens. The garden comprises ¼ of the city's nature-focused attractions, is a favorite of both tourists and locals alike. The Gardens host four separate garden spaces that reflect distinctly different styles of gardens from around the world: The Chinese Garden, the Japanese Garden, The First Nations Garden and the Alpine Garden. Make sure to bring a picnic and enjoy your day!
Grab a car and go to Mont Tremblant
Just about an hour and a half outside of the city lies one of the most famous ski resorts and lodges on the eastern side of the country. Whether you're ready to hit the slopes in the winter or if you want to enjoy the beautiful scenery of the summer, Mont Tremblant has something for everyone. Hike up the iconic hill or take the gondola all the way up.
Our thanks to FlightHub for sponsoring this post. Many of my friends have been to Montreal and Mont Tremblant, and now I want to go and see it all!
Like this post? Please share!