10 years ago in Guangzhou, China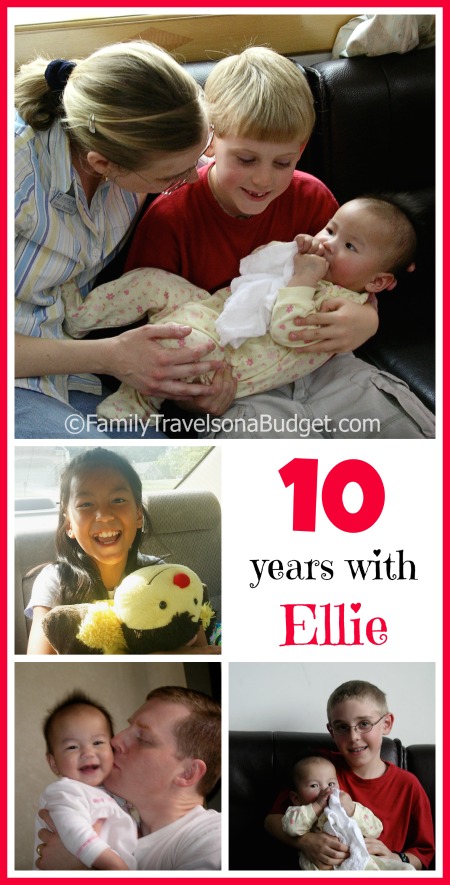 10 years ago today, in Guangzhou, China, we met our daughter and promised to love her forever. An easy promise to keep — she's a sweet, compassionate girl bubbling over with playfulness. Want to take a peek into where it all began?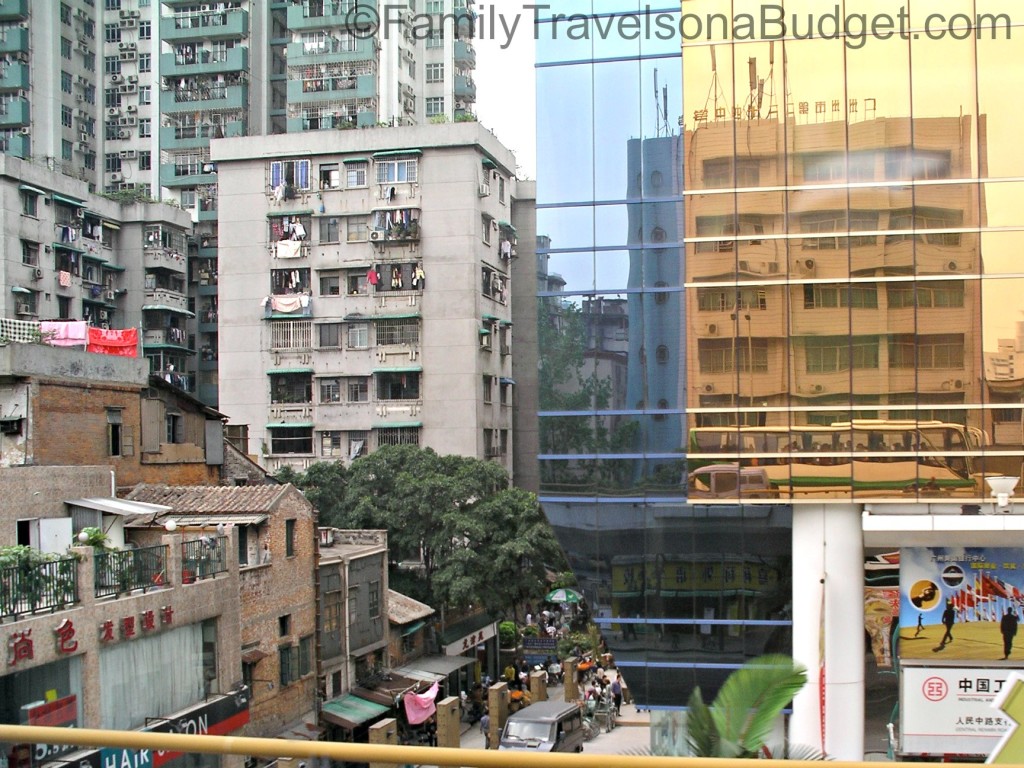 Ancient and modern blend effortlessly in Guangzhou
Night views of Yuexiu Park in Guangzhou, China (view from our hotel room!)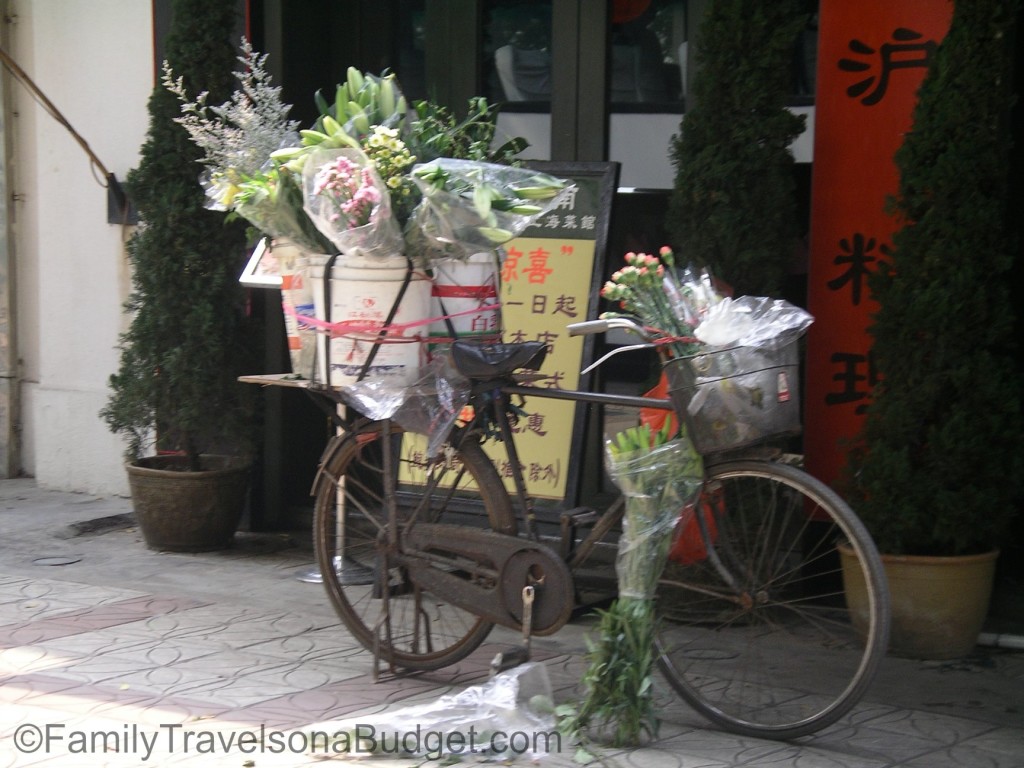 Europe has NOT cornered the market on bikes! We saw them everywhere in China — not sure if this was in Beijing or Guangzhou.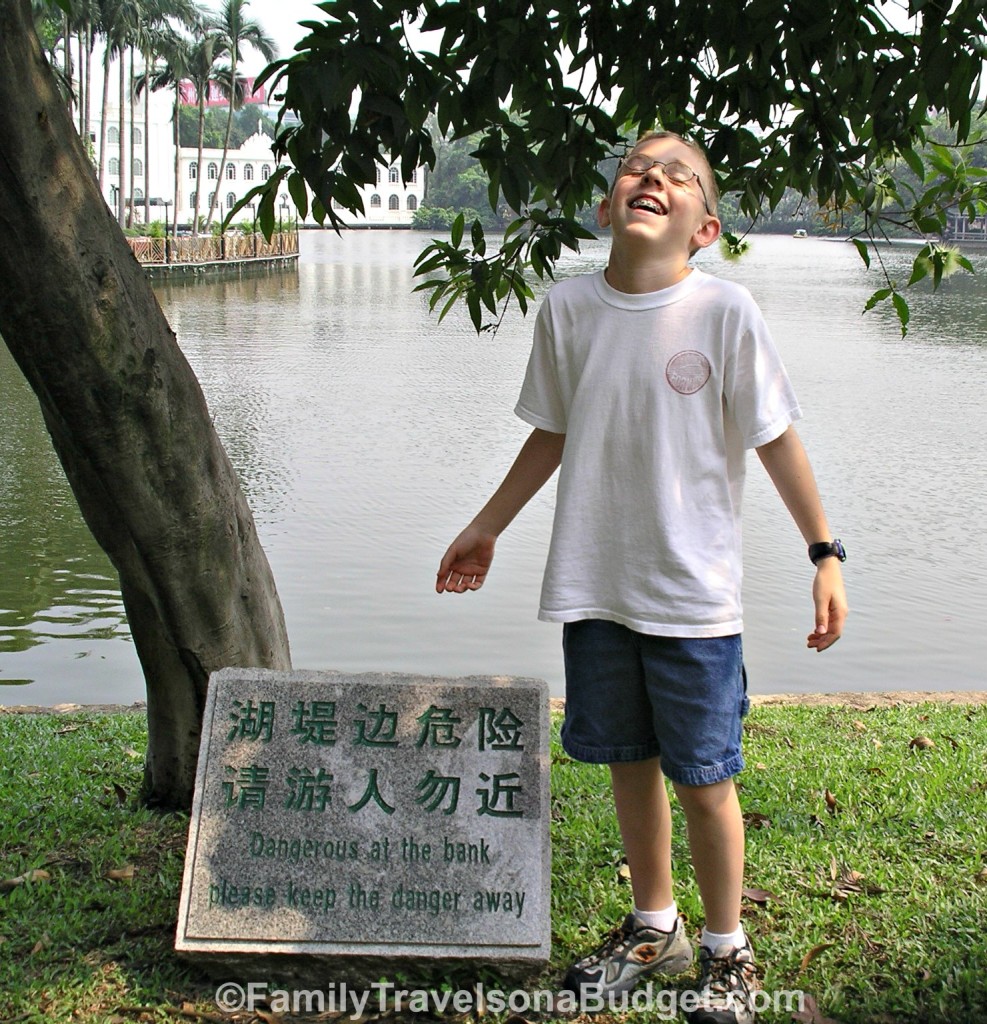 Lol! Translation fail. Nathan could not stop laughing at this sign!
"Dangerous at the bank. Please keep the danger away."
China's effort to protect us is appreciated, though. 🙂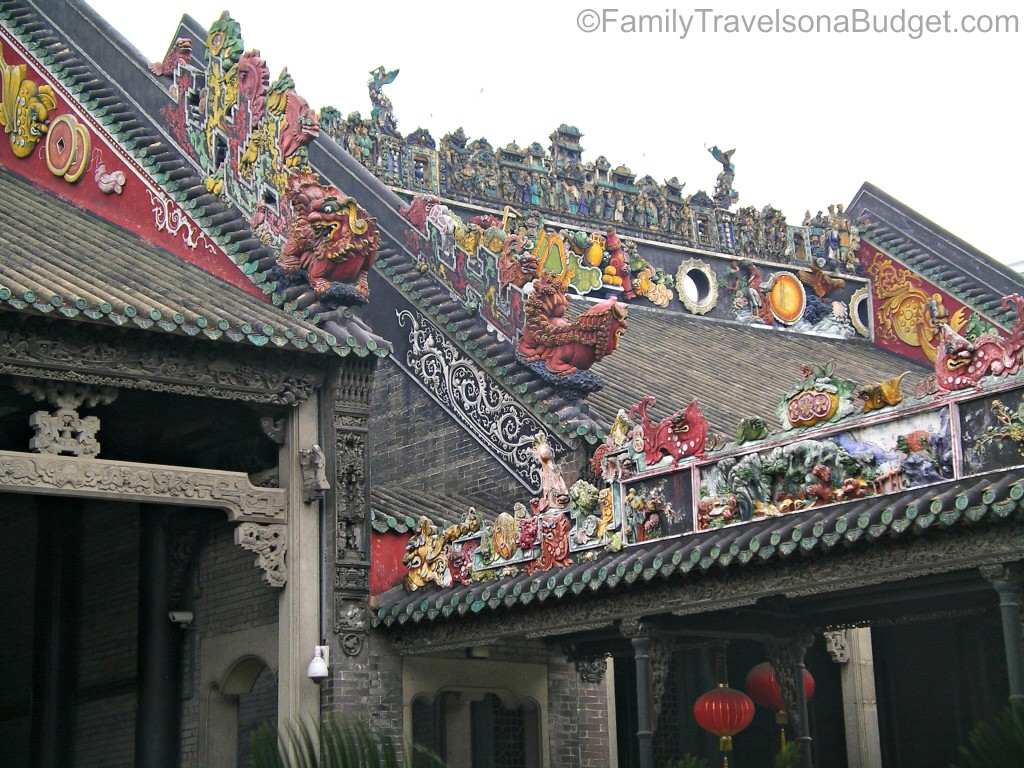 Chen Family Temple in Guangzhou. Breathtaking!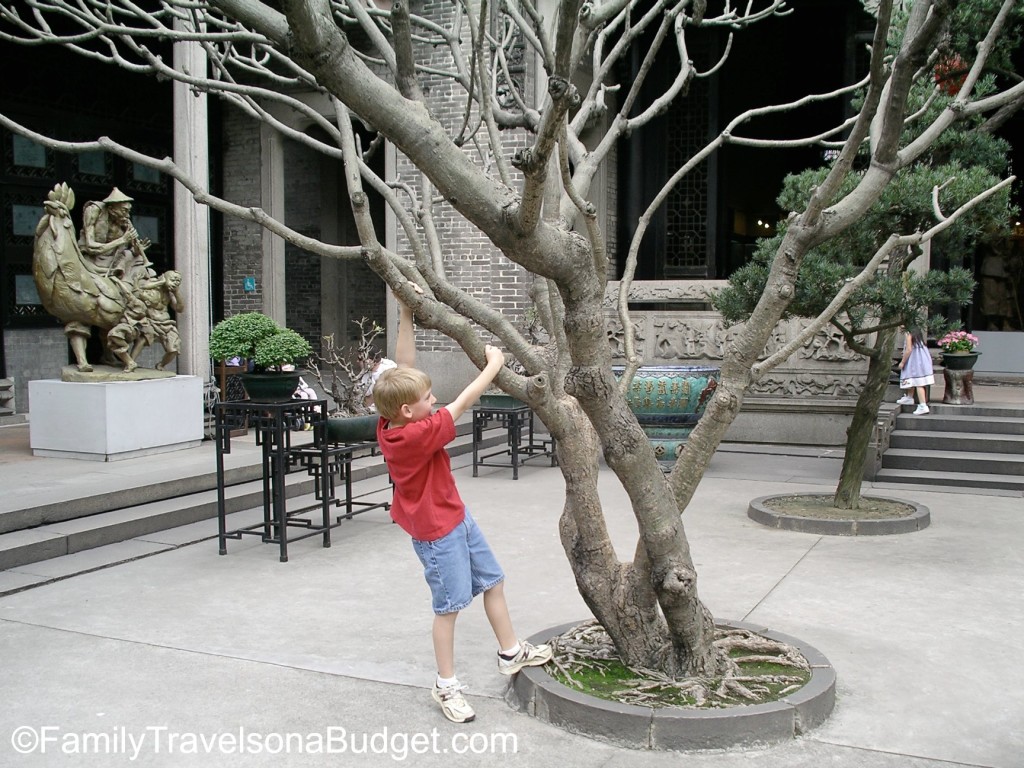 Of course, boys will be boys…. even in a Chinese temple. No trees were harmed in this playful moment.
Shopping in China is more fun when the store is named after you!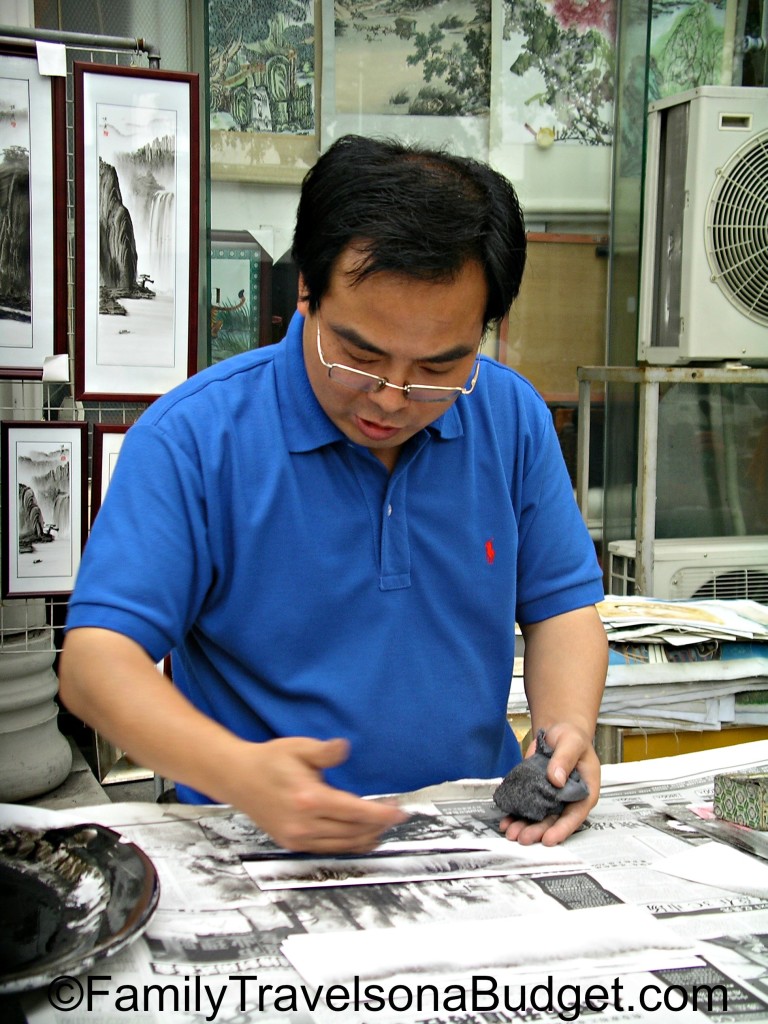 By far our favorite "souvenir." Chinese finger painting dates back to 1644!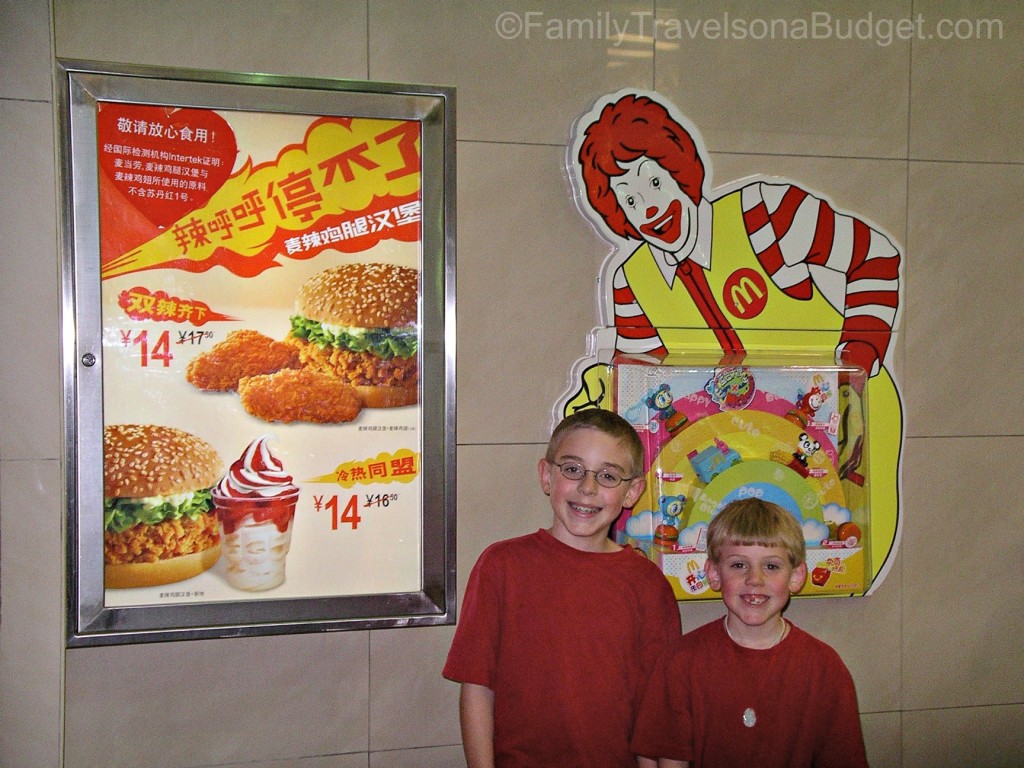 The boys cracked up to see Ronald McDonald in Guangzhou! They don't like "Mickey D's" at home, and they didn't like the spicy version of fast food in China either. NO, the fries are not the same!
They did like the Tea House experience. We learned about the tea pots (and brought one home, though it broke a few years ago. Yes, I cried.) and enjoyed our relaxing visit at the Liuhua Tea Art House.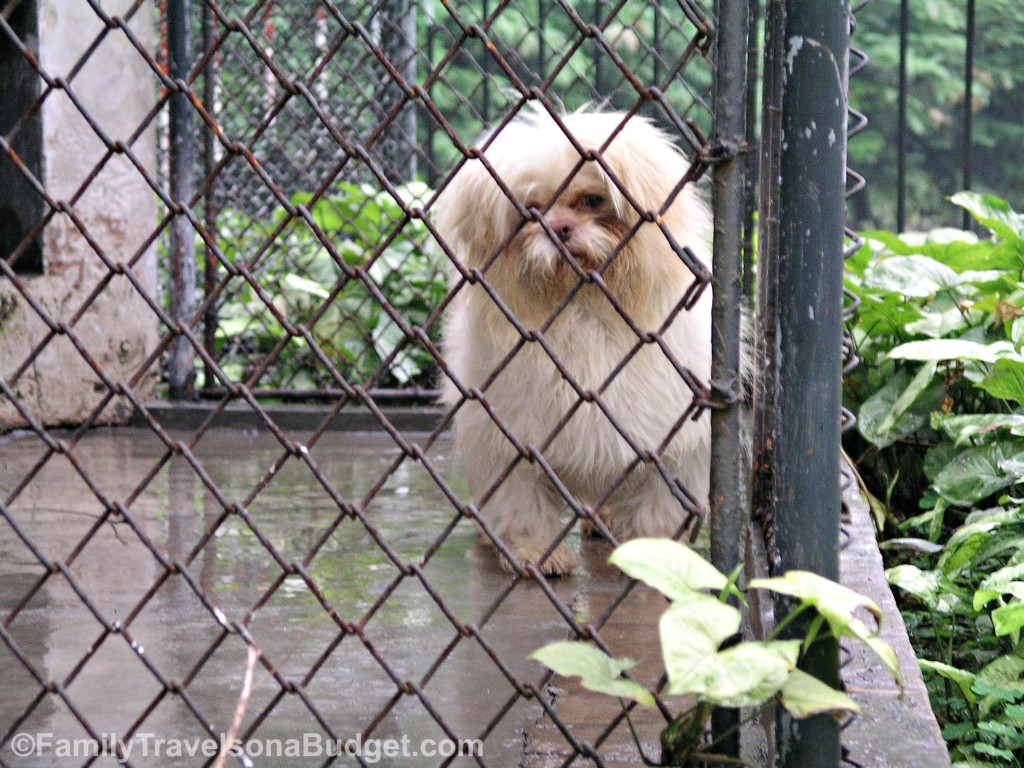 It's sad but true…. dogs on exhibit at the Guangzhou Zoo! If it weren't for the zoo, most Chinese in big cities would not see dogs at all. With more than 13 million residents, there's just no room for "man's best friend."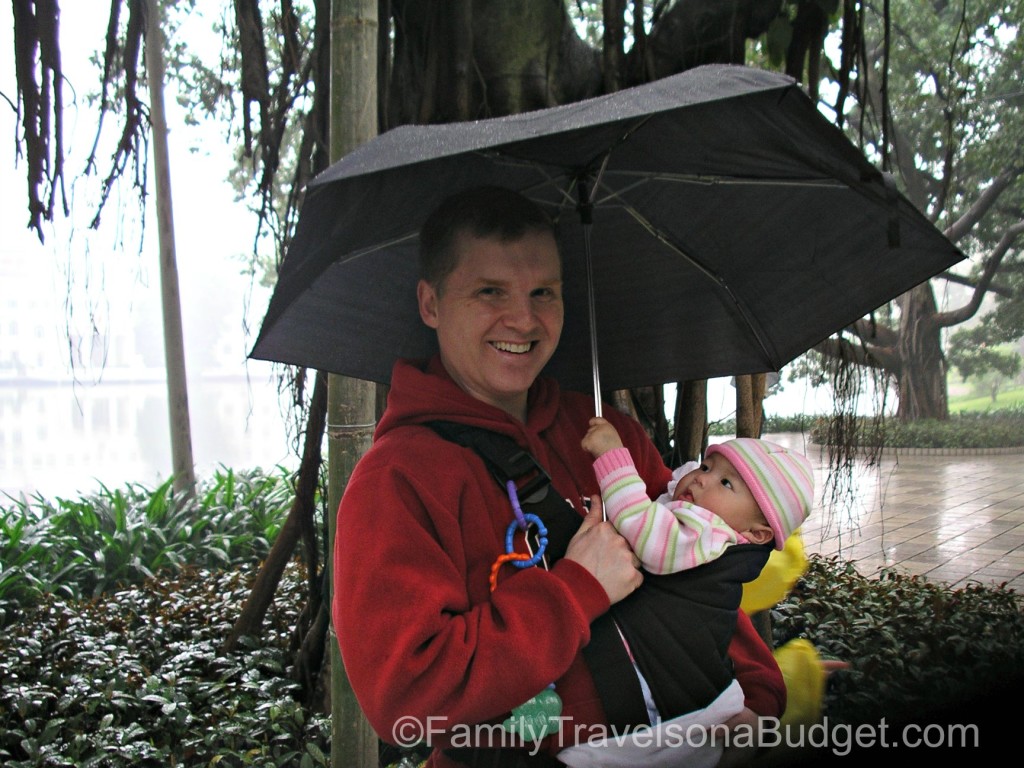 Ooohhhh…. isn't she cute? (Yes, so is he!)
One good thing about rain in China is it clears away the smog!
And makes for adorable photo ops!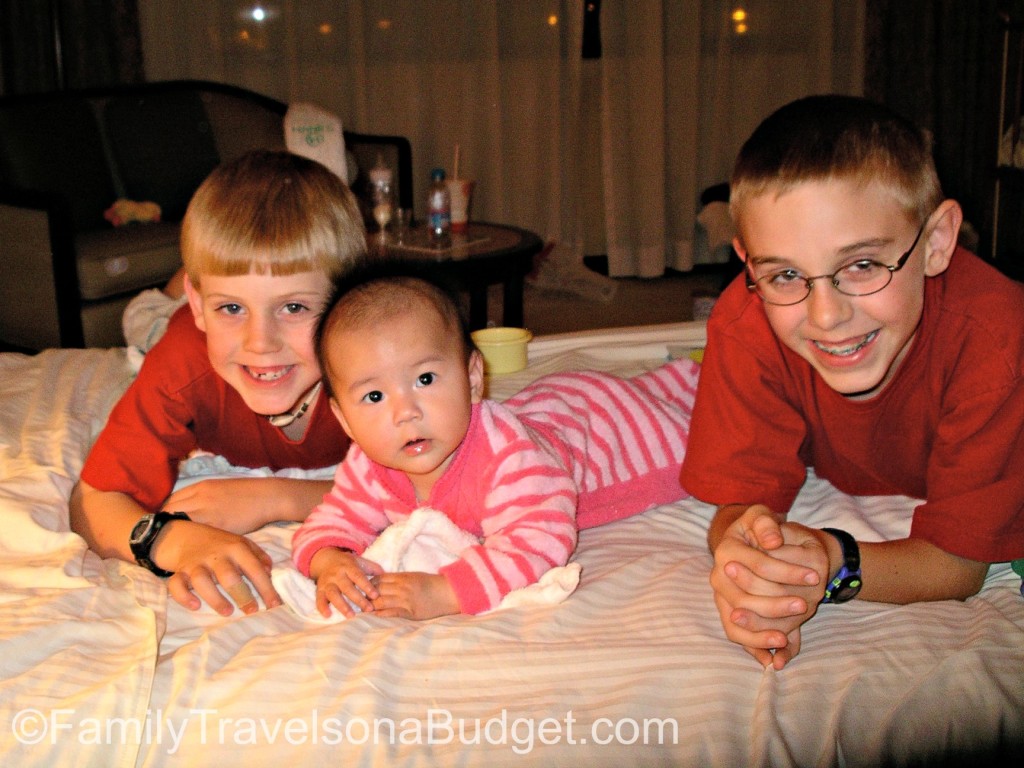 And there you have it… Our family in China. 🙂
This photo was taken just a few hours after we met our sweet baby girl. Her brothers were smitten from the beginning, though I must admit… they act just like siblings should (squabbles happen)!
Happy 10th Gotcha Day, Ellie!
We love you, always and forever!
Love, Mom (and Dad and brothers)
Related articles