Louisiana: More than beads and beignets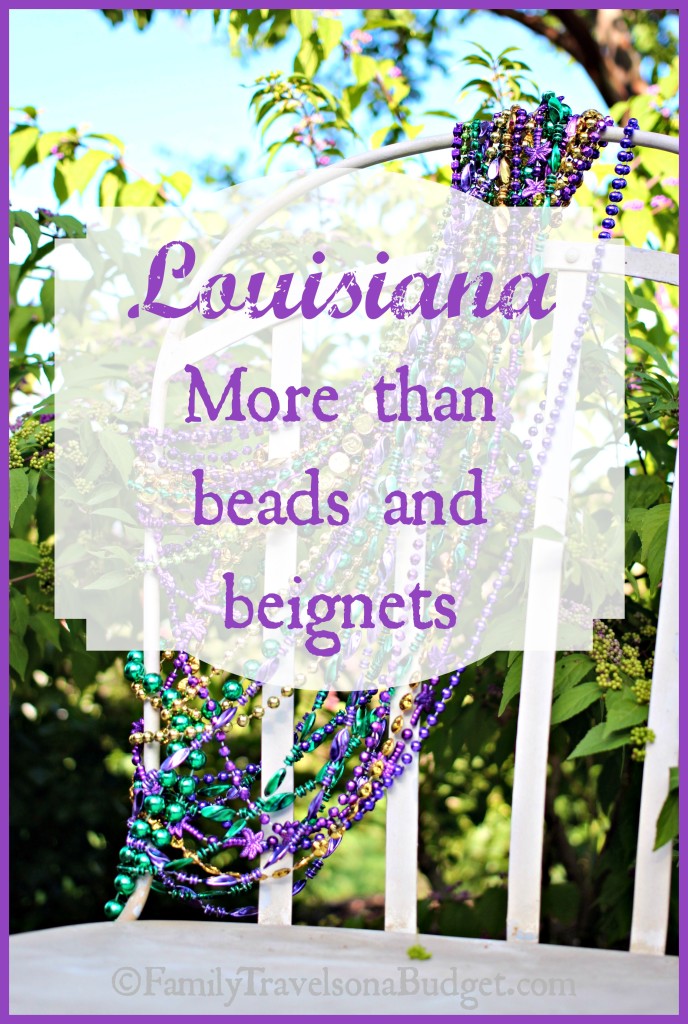 I traveled to Louisiana on business, and most of my trip was paid. All opinions are my own.
First, my deepest apologies to the State of Louisiana! I confess I never visited before, because… well, I stereotyped! I took New Orleans, with the French Quarter and bawdy Mardi Gras celebrations, and kind of  (well, totally) ascribed it to the whole state. I realize now that I was wrong. And I've been missing out for years!
Are you like me?
If all you know about Louisiana can be summed up in Mardi Gras, Hurricane Katrina or Emeril Lagasse's "BAM!" you should really give it another look. The people of Louisiana know how to live. In fact, the five happiest cities in the United States are ALL in Louisiana: Lafayette (1), followed by Houma, Shreveport, Baton Rouge and Alexandria.
You don't have to take my word for it, though. Here's Brian Williams, from NBC:
What makes Louisiana so happy?
Lucky me! I spent a whole week in Southwest Louisiana discovering what makes it so happy! Here's what I found, in no particular order.
1. Louisianians embrace their heritage.
In a world where conformity is encouraged and secrets are hidden, Louisianians embrace their heritage. They admit to a history of slavery and acknowledge its influence on the region today. They remember where they came from, whether Creole or Acadian (Which is where "Cajun" comes from, a people who emigrated from French Canada in the 1700s to escape British rule), celebrating their heritage in food, culture and life. If you, like me, don't know your Louisiana Creole from your Cajun, read this article!
2. Louisianians are friendly.
Can I generalize and say happy people are friendly? I know when I'm in a good mood, I smile more, hold the door for others and slow down enough to engage. In Louisiana, I met lots of happy people! Michelle, who works at Rabideaux's Sausage Kitchen in Iowa (pronounced I-O-Way), is getting married this October. She saw me taking photos and asked where I was from and what I was doing. Next thing I know, we're exchanging stories like old friends. Let me tell you, she's a sweetie and her husband-to-be is one lucky man!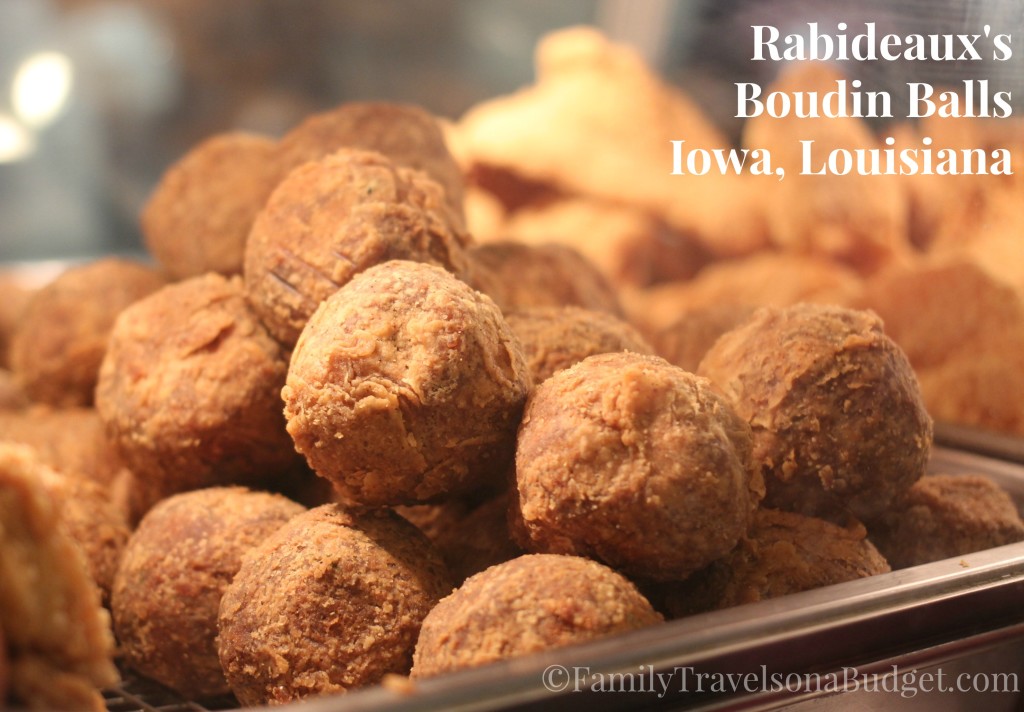 I met a lady from Houma (Merely the second happiest place in America) who explained it this way: "We slow down to enjoy a cup of coffee on each other's porch now and again." She said working people don't need their own table at lunch. They sit together as they come in. And I thought this only happened in sweet novellas set in small towns!
3. Louisianians love their food!
And so do I. Now! Well, not the seafood, but that's just because I'm allergic! (HINT: If you are allergic to shellfish, bring an epi-pen on your Louisiana vacation. I didn't need mine, though better safe than sorry!)
I did get to enjoy beignets, fried bits of heaven covered in powdered sugar. I savored iced tea, not sweet — Louisianians are French, y'all, not British! Though, they have sweet tea if you want it, since they're so friendly. I even liked the boudin (boo-dan), a Cajun dish described most easily as pork and rice stuffing served as a steamed sausage or deep fried as a boudin ball. It's good stuff — and so popular there's even a boudin trail!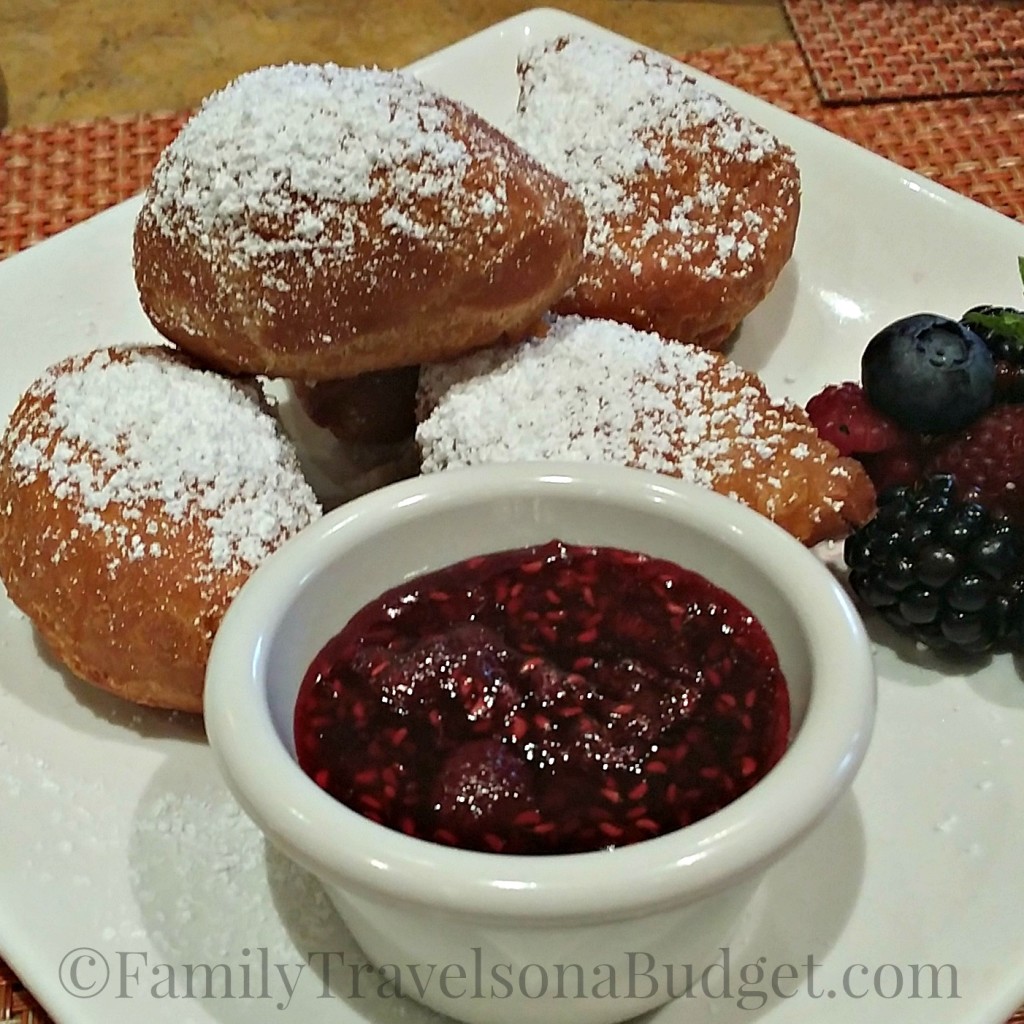 4. Lousianians appreciate nature.
In Louisiana, I held an alligator in my bare hands! So what that he was only 12″ long. He had sharp teeth!
Many Louisianians I met shared how when they were kids, they'd water ski on the bayou because gators were so scarce (Kind of like the Florida Gators last football season… sorry, couldn't resist). They laugh and say anyone who does that today is nuts! The gators have made a comeback, thanks in large part to the efforts of the people of southwest Louisiana.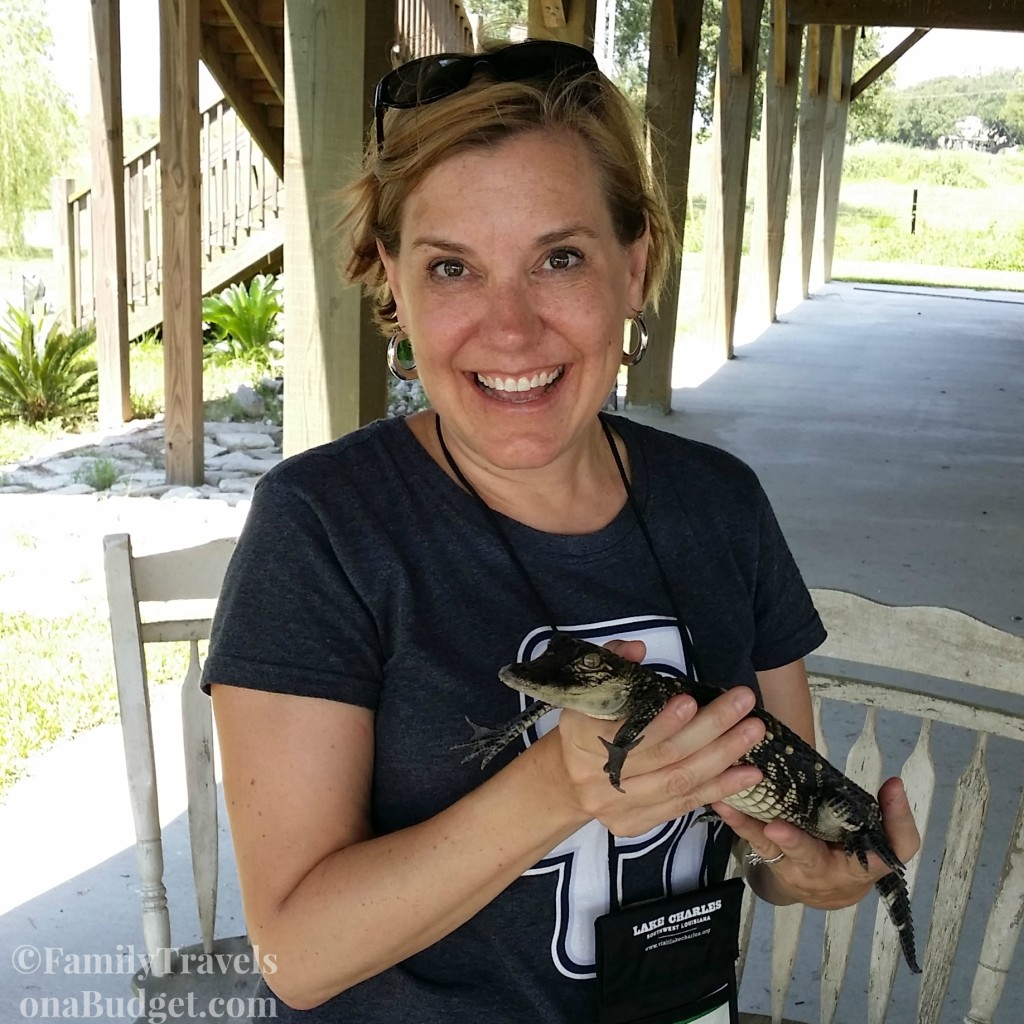 I got to see the gator's resurgence myself on a bayou boat tour with Grosse Savanne Eco-Tours. While enjoying our leisurely ride through the marshland, we didn't see a single alligator — and we were looking! Then, a sweet baby bird lost his footing. His wings, not yet strong, couldn't save him. He tumbled in — and the gators swarmed! Let's just say I witnessed the circle of life.

5. Louisianians know how to throw a party!
Now, it's not all NOLA (New Orleans, LA) crazy everywhere you go! Still, Mardi Gras is important throughout the state. Each town has its own celebration, with a local flair that makes it different from the rest. I'm told (though I haven't experienced it yet) that the Lake Charles Mardi Gras is a family friendly affair.

Beyond Mardi Gras, the state has more than 200 festivals each year. I met several of the "festival queens" and was I ever impressed. They were friendly and proud of their festivals. They shared that at one festival where all the queens gather, the sailboat queen (and friends) will fill the hotel pool with small sailboats. The crab queen fills it with toy crabs… and you get the idea.
Louisianians celebrate life! Year-round. I think we'd all be happier if we did just that!
Start planning your Southwest Louisiana vacation HERE! You will come home happy! (My kids pointed out at dinner last night that I haven't yelled at them once all week — and it's been raining. Laissez les bond temps rouler!)