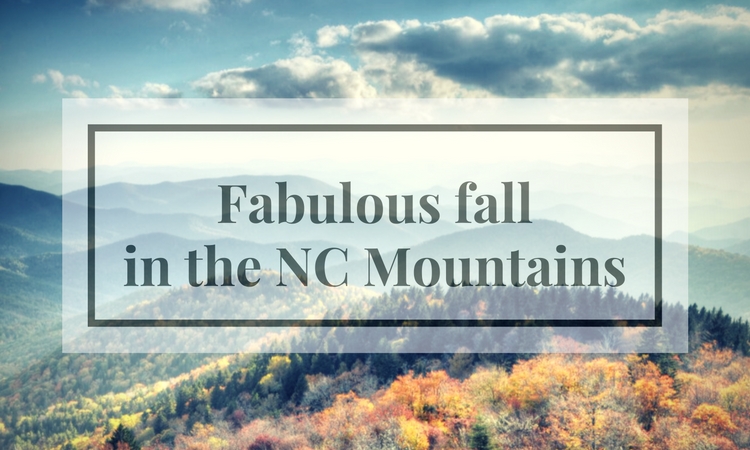 Can you believe summer has already come and gone? When I was a kid, summer seemed so long. I guess I'm a bonafide adult if I blinked and missed it. Right?
Okay, maybe not.
But there is good news! Fall means that it's pumpkin spice latte season AND that North Carolina's majestic mountains will soon reveal their colorful display! Imagine, sitting on the porch of a cozy log cabin in the woods, wrapped in a plaid blanket, sipping coffee (pumpkin spice or not) and enjoying the view. That's the best way to enjoy fall in North Carolina!
Like this: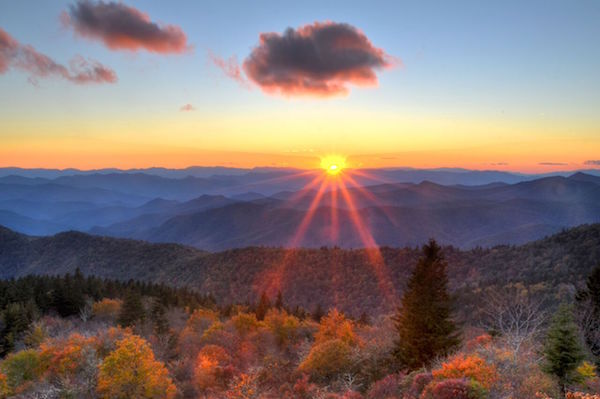 Can you feel stress melting away?
If you said yes, consider a weekend getaway to the North Carolina mountains.
Some great spots to consider:
Lake Glenville — one of the highest lakes east of the Rockies at 3,500 feet above sea level. Enjoy fall in North Carolina as you drive through the area or rent a kayak and explore the lake on water!
Whiteside Mountain — one of the oldest mountains in the world. Hike the two-mile loop trail that crosses the Eastern Continental Divide for stunning views of red and gold on display in these Appalachian Mountains.
Oconaluftee Visitor Center for the Great Smoky Mountains National Park — one of the only national parks with a free entrance. Take family friendly hikes on the easy trails along the Oconaluftee River or drive the winding Newfound Gap Road under a tunnel of changing leaves.
If you're looking for something a little different, how about fall leaves set against a backdrop of waterfalls? The area is well-known for its waterfalls, including Whitewater Falls (the second highest falls east of the Rocky Mountains), Silver Run Falls (easily accessible from Cashiers) and 12 more in Panthertown Valley. No matter which you choose, you'll never forget fall in North Carolina after hiking these trails.
Where to stay
A fall getaway to the mountains is prime season — so it might seem expensive. But, Jackson County has many budget-friendly options. See the trees, hike the trails and keep the budget small. We call that a perfect getaway!
Consider these options (prices are accurate at time of this post but are subject to change):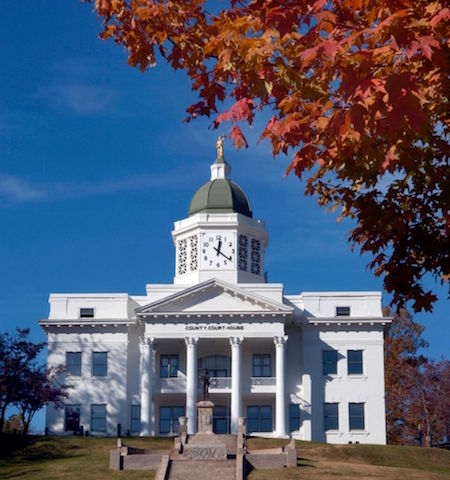 If you have never seen fall in North Carolina's Blue Ridge Mountains, it's a trip to add to your bucket list. The display of color is even more amazing in person! To plan your getaway, contact the Jackson County tourism department or request their free planning guide.
In case you missed it, you could be enjoying this stunning view in October!
Like this post? Please share!