Escape to Charlottesville Inns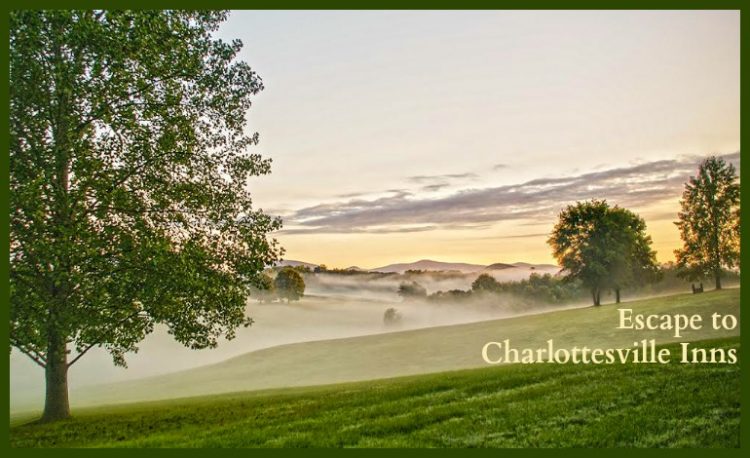 Located in the foothills of the Blue Ridge Mountains, Charlottesville, VA welcomes visitors to hike the many trails in the region, sip wine on patios overlooking colorful valleys or tour Monticello while enjoying breath-taking views. The only thing that can make a visit better would be to stay at one of the many Charlottesville hotels and inns tucked against this incredible backdrop.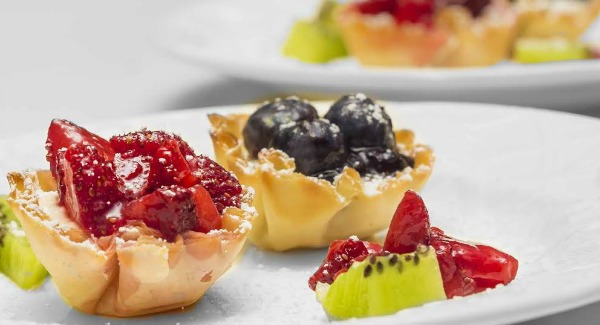 Charlottesville Inns
Historic Charlottesville Inns
Historic Charlottesville inns include The Inn at Court Square (1785), the Dinsmore House (1800's), The Inn at the Crossroads (1820), Prospect Hill (whose oldest building dates to 1699) or The Inn at Monticello (1856).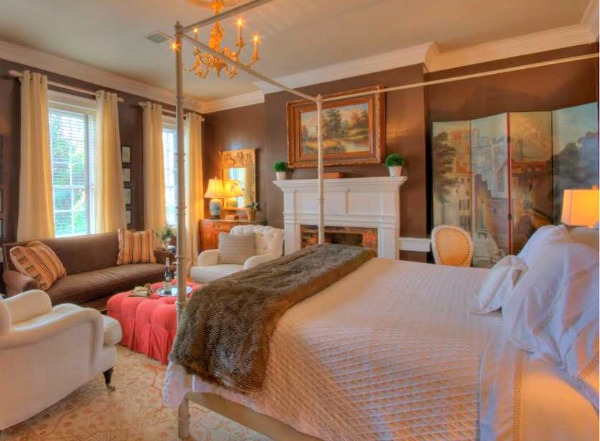 Charlottesville Inns and wine
Visitors coming to tour the wineries or to enjoy the beauty of the area might enjoy staying at The Inn at Sugar Hollow, Cedar Spring Inn, Foxfield Inn or Arcady Vineyard B&B.
The Inn at Sugar Hollow sits on expansive farmland outside the city. This dog friendly inn provides space to roam. Children over age 12 are welcome, and younger children will be accommodated when possible. If looking for space, this is the place to go.
Cedar Spring Inn, which welcomes children ages 14+, is a luxurious country spa retreat. Nestled against the mountain backdrop, the spa, pool and views will certainly help you recharge for real life.
The Foxfield Inn, which also welcomes children ages 14+, blends comfort and luxury in a modern B&B. I personally find the food most tempting (click here for recipes!).
Arcady Vineyard, which is for adults age 21+ only, is set in a winery and each room comes stocked! While this one isn't for the kids, it's the perfect getaway for mom and dad.
Downtown Charlottesville Inns
One of my favorite areas in Charlottesville is the Downtown Mall, a pedestrian only area with restaurants, shopping and more — though I think restaurants and shopping is plenty! The Inn at 400 West High, convenient to the Downtown Mall, welcomes families with kids ages 10+. The European charm of the building and the offbeat wit of innkeeper, Carolyn Polson McGee, will make this a memorable getaway.
As Kathryn Bundy, owner at Foxfield Inn, says, "We know what true hospitality is, and we want to make our neighbors visit and feel as welcome as those who travel here from afar." But, if you prefer a different experience, Charlottesville hotels have even more options. So many, in fact, that I've yet to stay in the same place twice — and I visit Charlottesville a lot.
Beyond the inns
My favorite Charlottesville hotels
Hyatt Place. This hotel, located in a trendy shopping and dining district, is convenient to everything in Charlottesville. I also like it for the value — spacious accommodations that include a free hot breakfast, all with great customer service.
The Graduate Hotel. Located near the University of Virginia and convenient to downtown, this funky Charlottesville hotel is a fun place to stay. I always love it when a hotel can personalize itself to a location — and The Graduate does that quite well.
Residence Inn, Downtown. The Residence Inn brand, geared to business travelers, but with kitchens and a living area in each suite, provides an abundance of space for families. This particular hotel is located just a block from Charlottesville's Downtown Mall and within a mile of the University of Virginia. Free parking, free hot breakfast and other amenities make this Charlottesville hotel a great travel value.
Unique finds
Keswick Hall. My daughter's favorite place in all of Charlottesville, Keswick Hall provides incredible personal service with expansive grounds to explore. I love the spa. Vacation packages make it a little less pricey, and the food is amazing!
Clifton Inn. This historic property offers guests incredible views of the foothills, stunning even in winter when trees are bare, afternoon tea (with finger sandwiches, fruit and sweets) and the option of a private dining experience. Each room is unique, and suites are available to give families a bit more space. I personally recommend this for girlfriend getaways and couples' escapes. So romantic!
You might also like