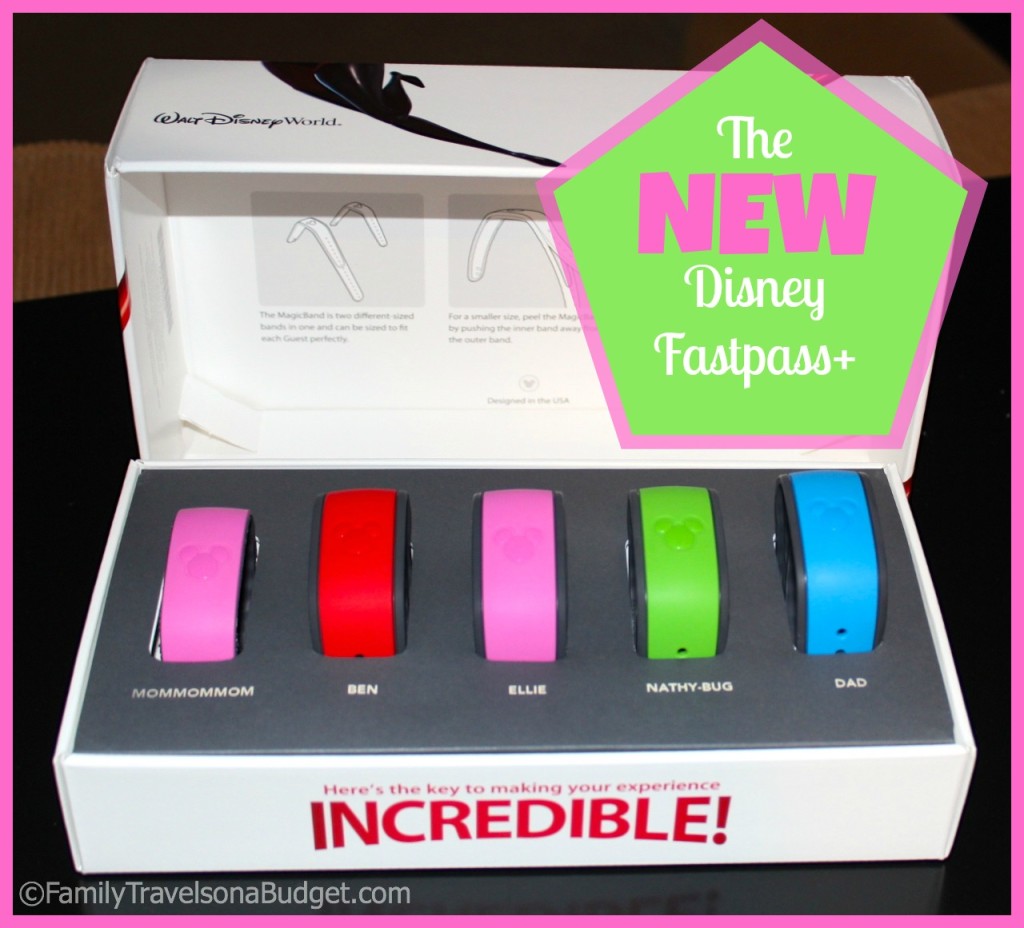 Disney has been testing new "Magic Bands" with Disney Resort guests over the past several months as part of the new MyMagic+ program. While the armbands, called MyMagic+ Bands, offer great convenience — they serve as room key, credit card, and park admission ticket for Disney resort guests, the new armbands also signal big changes to the new Disney Fastpass+ program. For regular Disney goers, this means no more "beating the system" and hoarding tickets. (Yes, I will miss the good old days….) Called Fastpass+, the system is meant to make Disney vacations better for resort guests and day visitors alike.
Introducing the New Disney Fastpass+ System
The biggest change with the New Disney Fastpass+ program is that park-goers can get only 3 fastpasses per day — and only at one park. 
ADVANTAGES:
Limiting the number of fastpasses, now called Fastpass+, any one person can get means better access to fastpasses for all.
Hmmmm….. I can't think of any others at this point.
DISADVANTAGES:
Disney-goers who plan their days can't rely on paper fastpasses to see more in less time or to avoid lines at the spur of the moment.
Disney-goers with park hopper passes cannot use the New Disney Fastpass+ at multiple parks in a single day. In my opinion this lessens the value of park hopper passes.
The New Disney Fastpass+ program now includes more attractions, events and rides offering something for guests of all ages and interests.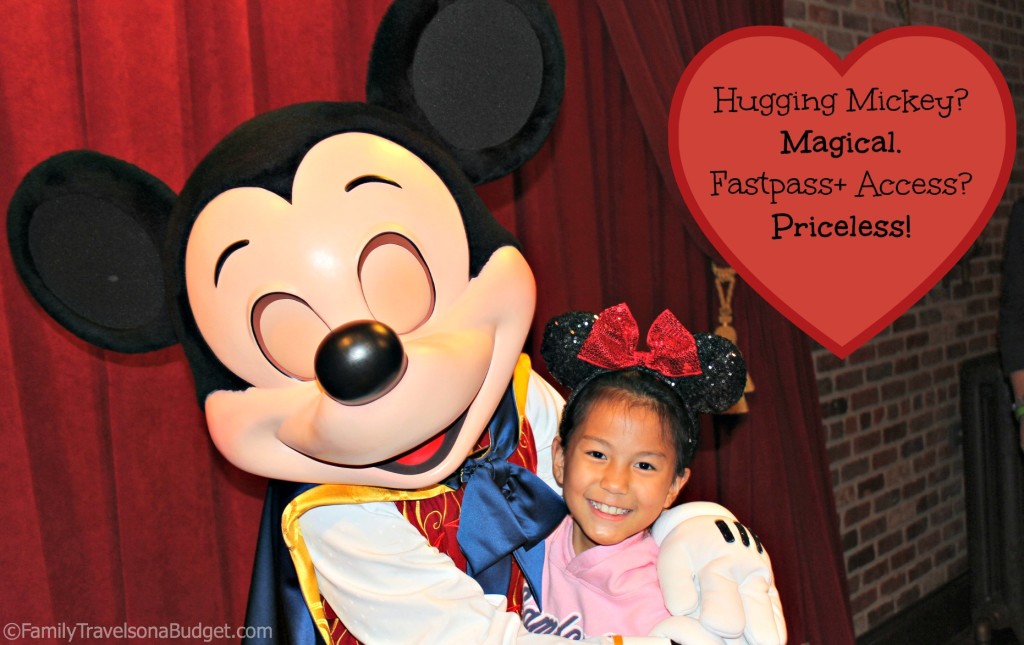 ADVANTAGES:
More options is always better — that's obvious!
Disney-goers can choose Fastpass+ experiences that fit their interests. Of course, the thrill rides are generally most popular, but the parks now offer Fastpass+ for character meet and greets (we used one to see Mickey)! They also offer Fastpass+ for preferred seating at parades and shows which means those most interested get the best "seats" in the house. That's definitely a perk!
DISADVANTAGES:
Like I said, "More is better."  Perhaps the only disadvantage is for those who want to do four things but can only get the New Disney Fastpass+ to three attractions. Which one is least important? Which one is most worth waiting in line? That's definitely something to preplan!
The New Disney Fastpass+ program allows only one fastpass per attraction per day.
ADVANTAGES:
This policy allows more people access to the most popular rides.
DISADVANTAGES:
Those park guests who used the paper fastpasses to ride their favorite rides more than once in a day cannot do so. We'll all have to be content with one Fastpass+ per attraction. (HINT: Schedule a late afternoon or evening Fastpass+ for your favorite ride and head there at park opening to ride standby before the park gets crowded… at least then you can ride twice.)
Disney resort guests can preschedule the New Disney Fastpass+ before arrival.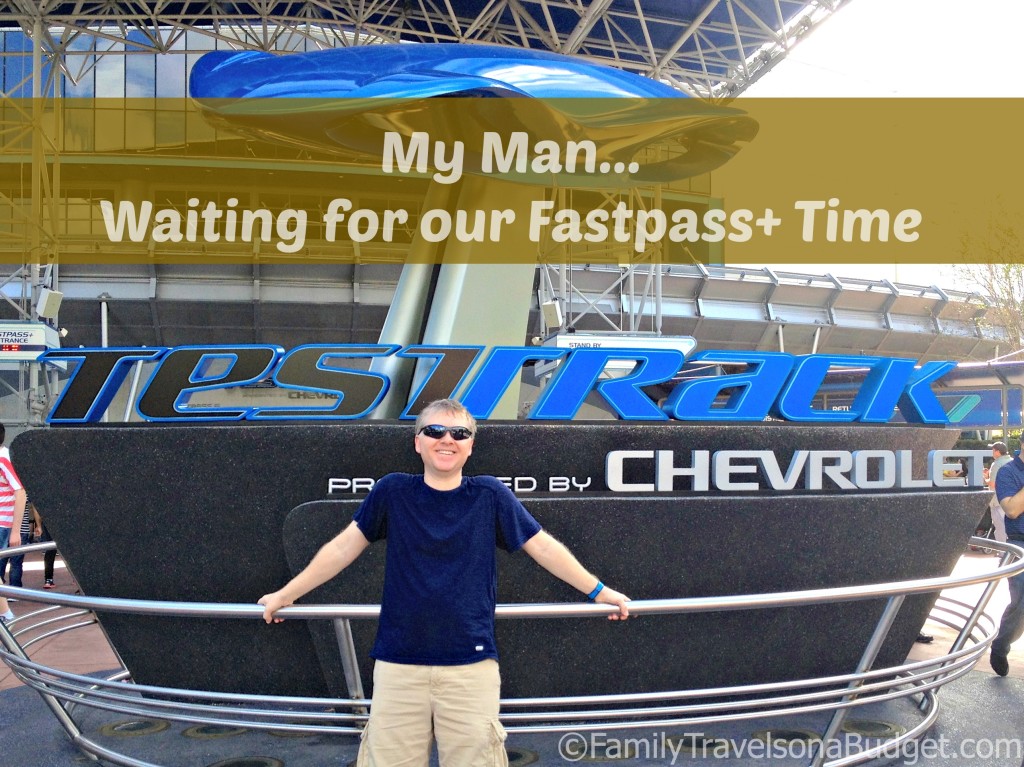 ADVANTAGES:
Disney resort guests can map out their Disney vacation before going. No more waiting until the last minute or worse — having no plan. Disney is almost always better enjoyed with a plan. How else can you see it all?
Disney resort guests get "first dibs" on the most popular attractions and Fastpass+ times.
No more running ahead to get the most coveted fastpasses before everyone else.
The My Disney Experience mobile app allows Disney resort guests to modify Fastpass+ times on their mobile devices. (NOTE: This did not work well on my phone iPhone 4S but did work well on my husband's iPhone 5.)
DISADVANTAGES:
When planning our trip in December, the website crashed repeatedly. It took about 15 hours to schedule our 15 Fastpass+ experiences — yep, about an hour per fastpass. I expect the site will continue to improve and that it will get quicker. Right now, they need to stick to a slow rollout!
Those who don't like to plan, or who like a looser plan, have to watch the clock more carefully.
Non-resort guests (who stay off property) cannot plan in advance, but have to use MyMagic+ kiosks near the park entrances to plan their day on arrival. It detracts from the spontaneity or "magic" of the moment.
Non-resort guests cannot manage the new Disney Fastpass+ through My Disney Experience on their smartphones, but must return to the MyMagic+ kiosks to make changes. I sure hope this changes!
Less noticeable benefits from changes to Disney's Fastpass+ program.
In the summer, large tour groups visit Walt Disney World. Last July, one tour group in particular drove us crazy. It seemed they visited every park we did and beat us to just about every fast pass kiosk, no matter what we tried. Eliminating the kiosks and limiting fastpasses means that large groups can no longer send their guide to collect fastpasses for the 60 people traveling to the detriment of little families like ours.
For more information about the new "Fastpass+" system, visit the Disney website. 
What do you think of the new Fastpass+ system? Is it an improvement or not? Why?
If you've used the new Disney Fastpass+ system, do you have any tips to share? 
I was not compensated in any way for this post. All opinions are my own and are not influenced by Disney in any way. I do not work for Disney… nor does anyone in my family. (Just in case you wondered)