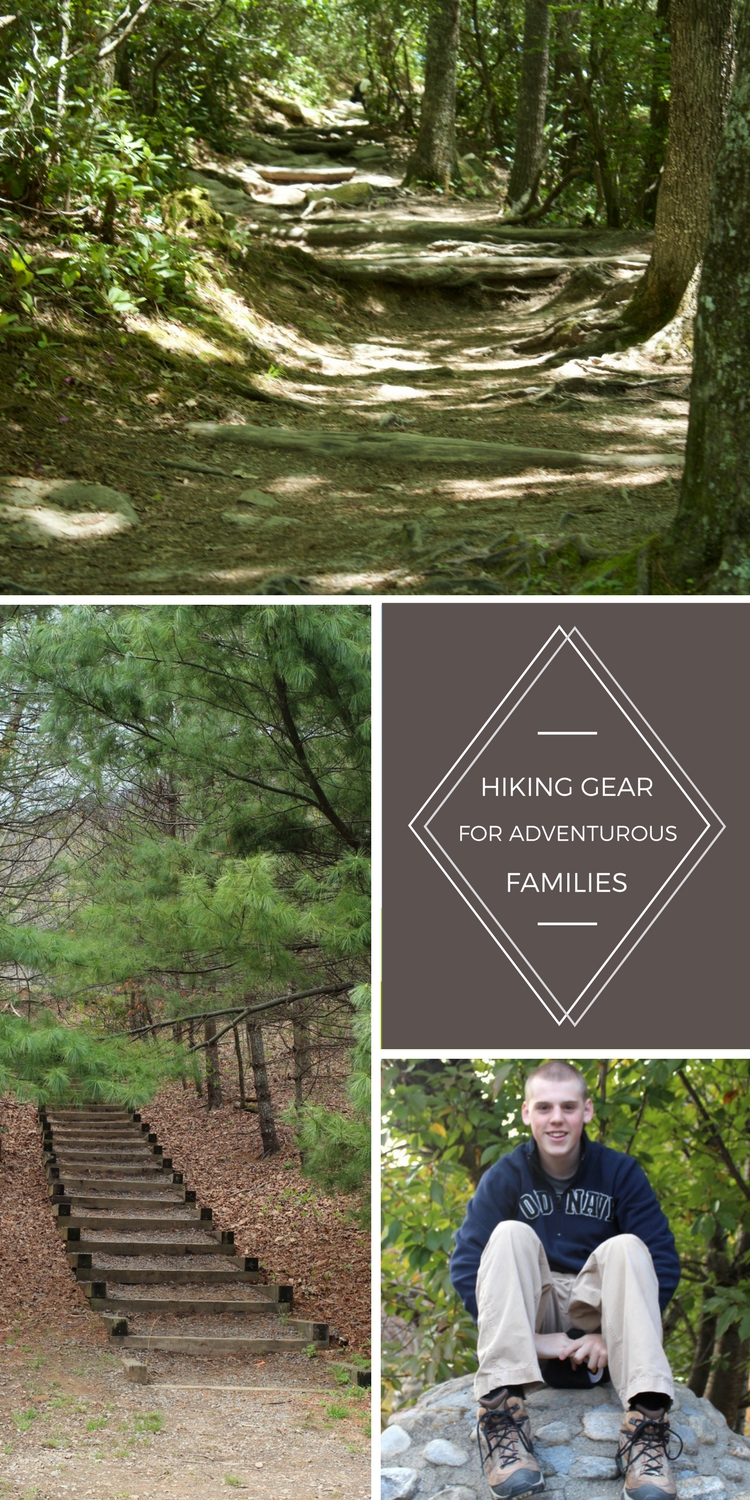 Hello everyone! This is the second post in our new feature, Fit Fridays. Don't worry, I'm not going to ask you to plank for 7 minutes or drink smoothies made of kale, mushrooms and chia seeds. Of course, you're welcome to do those things. But, this feature is more about helping regular people get more fit in their everyday life.
Today's post is all about hiking!
Now, there's a difference between a walk in the woods and actual hiking. For a walk in the woods, you need supportive shoes, a bottle of water and (maybe) GPS so you don't get lost. But, most trails are short and well-marked.
Hiking? Well, that's a bit of a different story.
I learned the hard way how to hike smart — you know, by hiking not-so-smart. Several years ago, we vacationed at Yosemite. Our daughter was only 6, so I honestly didn't think we'd take any big hikes. But, Ellie is one adventurous kid. So, off we went.
Slightly unprepared.
With water bottles, but not enough water bottles. With snacks, but not enough snacks. With tennis shoes, but not hiking shoes — and that last one was a big problem. Old fashioned tennies are no match for rocky terrain and muddy tree roots. But alas…. Get outside and explore, but first invest a few dollars in the right hiking gear to make sure you do it safely.
Hiking gear for the whole family
1. Start with hiking shoes. Of all the hiking gear, this is most important. You don't need to spend a lot of money, just look for a good fit and grippy soles.
2. Get a good water bottle or backpack to stay hydrated. Hmmm…. maybe a water bottle is most important? The nice thing with the backpack is it doesn't cost much more than a water bottle, but you can hike hands free which is great for balance! And make sure you drink at regular intervals on the hike! (Hiking gear tip: Get a backpack with enough volume for a full hike.)
3. Wear a hat! Any hat with a brim will do. It will protect your eyes from the sun's glare and keep bugs out of your hair. When my kids were younger, I got hats treated with sunscreen to protect their neck and faces. It was easier than slathering lotion on that would run into their eyes.
4. Use bug repellant. Bug bites can make kids miserable. Whether you use DEET or natural products or the bug repellant treatment for clothes, protecting against bites makes for a happier hike.
5. Wear comfy clothes. Like the hiking shoes, you don't need to spend money on a whole new wardrobe. But, these tips will help. Don't wear bright clothes — bees might mistake you for a flower. Wear long pants or long sleeves if possible — to protect against scratches, bug bites and sunburn.
6. Wear sunscreen. After all, no one wants a sunburn for a souvenir.
There are so many wonderful national parks and state parks to explore, all you need to get fit is the desire to go — and some good hiking gear of course!
Research has shown you might also like: