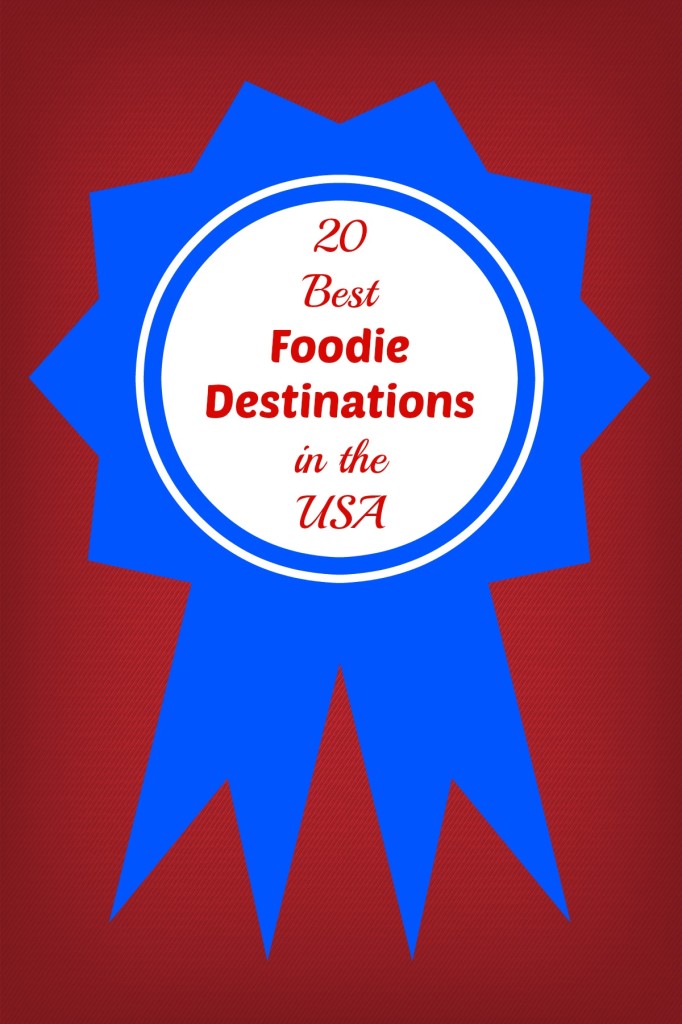 If you're a foodie looking for your next vacation spot, consider choosing one of the best food cities in the U.S. Sometimes the top vacations consist of little more than sightseeing and sampling local fare. In the great melting pot, you'll find cuisine from hundreds of nations sparking innovations that can be found from the back of the restaurant to the back of a food truck. But if you're planning to take a foodie vacation, you need to be prepared for the costs. Whether it's street tacos for $4 or fresh-caught seafood for $40, budgeting and mobile banking can help you afford to tour the best food cities in America. Check out the most popular hotspots by region below.
20 Best Food Cities in America
Northeast: Home to seafood and home-grown vegetables, the farm- and port-to-table movements are alive and well in the Northeast. Here are some of our favorite cities and stops:
South: Home-grown and home-cooked southern comfort foods blend with coastal delicacies and rich ethnic dishes down south. If you're looking to explore southern history on your foodie vacation, here's a few of the top places to go:
Midwest: When you think of the best food cities in America, Chicago and its deep dish pizza is sure to come to mind. But there are a few other cities to consider before you head west.
Southwest: Home of Tex-Mex and more barbeque, these warm southern states are perfect for foodies looking to warm their winter bones.
West: The western United States boasts some of the best food cities in America. With a large focus on sustainability and local markets, and of course, California viticulture, you'll find gourmet almost everywhere you go.
Contribute to your vacation checking account regularly and use mobile banking to stay on track
Whether you need to find the nearest ATM, transfer funds from your vacation savings account to your checking account, or pay your bills while you're on the road, mobile banking lets you focus on the food and atmosphere wherever you go. As you plan your visits to the best food cities in America, make sure you save for hospitality and travel costs as well as the possibly pricey meals you plan to sample. Check out the city's tourism website to look at the price points of different meals so you can plan accordingly. Then, consider using your debit card rather than credit card to help you stay on your budget. Just be sure to track your spending through mobile banking so you don't risk overdrawing your checking account while traveling.
Sponsored content was created and provided by RBS Citizens Financial Group.