What did presidents do before Twitter?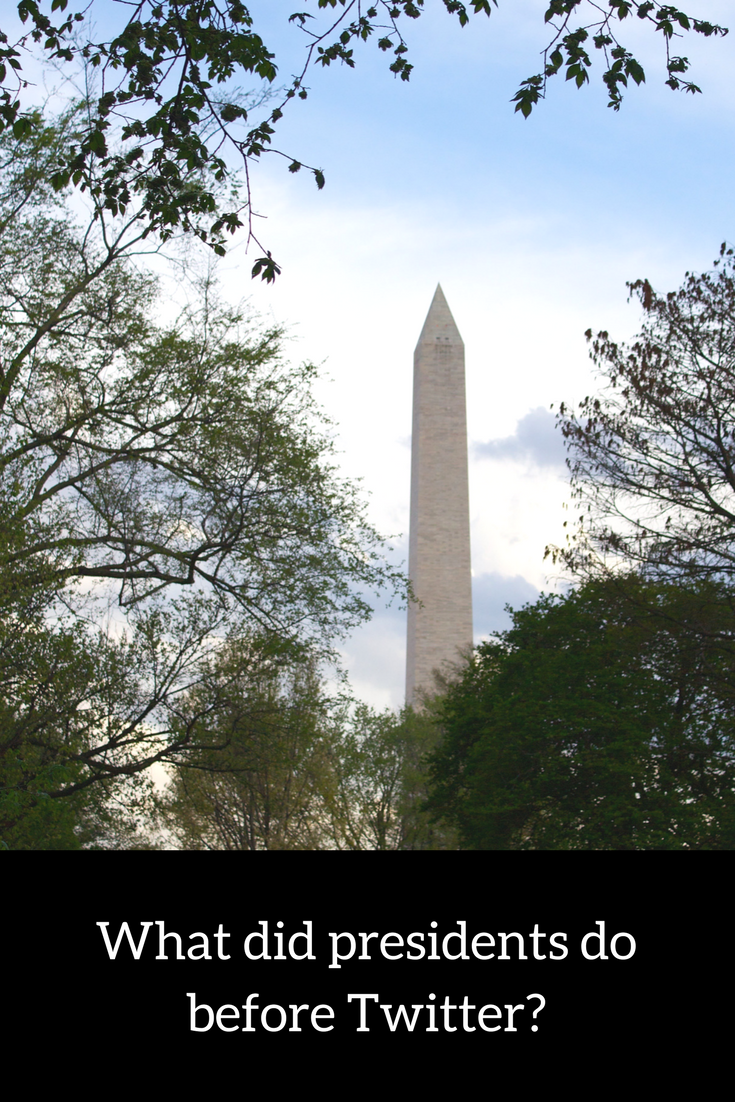 With Presidents' Day coming up, kids will be learning about American history at school. No doubt, many will have the day off to celebrate our two most revered presidents, George Washington and Abraham Lincoln.
But, what do we really know about the US presidents? What did presidents do before Twitter (and Facebook)?
Over the past several years, I've visited many presidential monuments and libraries. And, I learned more about American history than I expected. Today, I appreciate the sacrifice and dedication of our American presidents more than ever before.
It might help us all to take a look back and learn from the past!
Early Presidents
As a new nation, the earliest US presidents faced challenges I can hardly imagine. How do you create a nation from such a diverse group of individuals? How do you make decisions that last far beyond your lifetime? If I was in George Washington's shoes, would I have accepted the role of king?
Visiting the homes and libraries of US presidents has only added to my questions — and stretched my way of thinking. Perhaps, we all could benefit from a look back! Maybe this Presidents' Day, you can add a visit to one of these historic destinations.
Mount Vernon, which looks out over the Potomac River and is just a few miles from Washington, D.C., was Washington's favorite place in all the world. From here, he pondered the issues facing our young nation — even before we were the United States! At Mount Vernon, visitors learn his thoughts on slavery (he was the only founding father to free his enslaved people), why he didn't sign the Declaration of Independence, and his love for Martha. There's a lot more to see and learn as well. Young kids will especially like the interactive children's area at the museum.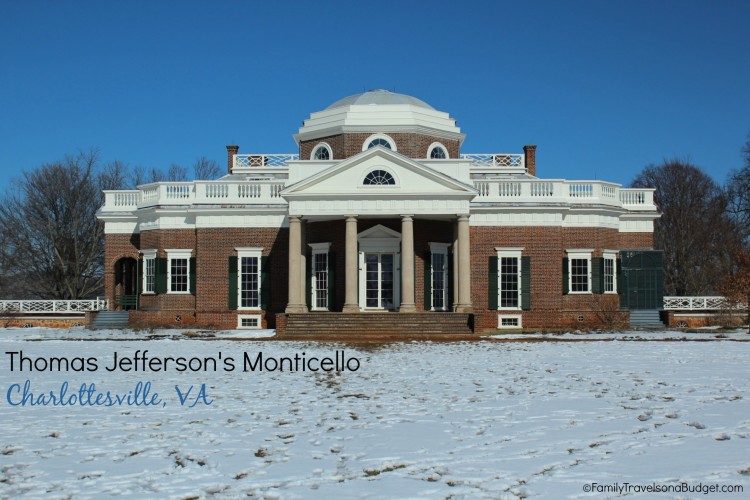 Charlottesville, Virginia is home to many of our early presidents, most famously Thomas Jefferson, our third president. Jefferson was a visionary who thought far beyond himself and his legacy. He understood that being a US President is not an honor, but a duty to serve the people. He placed high value on learning, evident in the founding of the University of Virginia as well as his oversight of the Lewis and Clark expedition.
James Madison, the fourth US President, was always my favorite growing up. He is known as the father of the US Constitution, writing most of it. He, along with his wife Dolley, knew how to make things happen! James Madison was a very small man (physically speaking), so he and Dolley would entertain at Montpelier, their home in the Virginia mountains, with most everything happening at the dining room table. Dolley was her husband's political "right hand," strategically planning events at their home to make politics happen (you need to visit to learn about it. Incredible!)
James Madison was also quite conflicted about the issue of slavery in America. He knew that plantation owners couldn't afford to pay their slaves for labor, but it also pained him deeply to have enslaved people run his plantation. Much of what he wrote in his life focused on this issue, though it would be another 60 years before the issue really came into focus for the nation. The house tour, excavation sites, slave cemetery and museum are all geared for families — and will challenge your understanding of American history.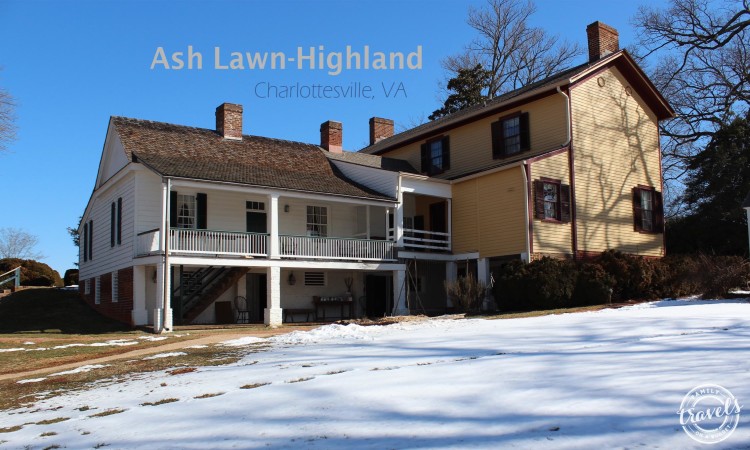 James Monroe, the fifth US President, was close friends with Thomas Jefferson. So, it's no surprise that he built his family home, the Highland Estate, near Jefferson's Monticello. Until visiting the estate, I had no idea he played such a major role in the American Revolution. Monroe also played instrumental roles in the Louisiana Purchase and the Missouri Compromise, helping expand the geography of the young country.
Learn more about early presidents
To see actual documents signed by George Washington and Thomas Jefferson, head to the courthouse in Fincastle, Virginia. This small town is home to some of the earliest documents in our nation's history. Because of the structure of the courthouse, the documents even survived a courthouse fire! If that's not enough, there's some Lewis & Clark history here, too. And, Thomas Jefferson designed the courthouse!
Remember Valley Forge, and the harsh winters of the Revolutionary War. Historic re-enactments, a museum, monuments and the home where George Washington stayed while commanding the Continental Army, are all on display here. We like it because it helps kids understand the Revolutionary War in context. The junior ranger program is a great plus, as well.
Historic North Carolina provides a glimpse into the earliest days of our nation. With historic spots across the state, visitors can learn about colonists' frustrations with British imperial taxation and also learn about Revolutionary War history. Until I moved here, I really didn't appreciate the state's involvement in the shaping of the nation.
The Civil War Era
If George Washington isn't your favorite president, probably Abraham Lincoln is. Unless you're a fan of the Madisons, like me, that is. President Lincoln seems universally loved for his values, but there's much more to his presidency (and life beforehand).
Abraham Lincoln's run for the presidency
In Alton, Illinois, which sits on the banks of the Mississippi Rive, Abraham Lincoln is known as a lawyer, duelist (YEP) and orator. Here, you can eat Mrs. Ledbetter's famous chocolate pie in the same building where Lincoln once practiced law. Throughout town, learn about his law career and the famous debate with Aaron Douglas. Alton claims a lot of Civil War history as well, including the Elijah P. Lovejoy Memorial, which honors this abolitionist's efforts to end slavery in the United States — a cause for which he was murdered in 1837.
Springfield, Illinois — the land of Lincoln
Of course, Springfield, Illinois is the place most closely linked to Abraham Lincoln. The only home his family ever owned is here in Springfield at the Lincoln Home National Historic Site. Tour Lincoln's home to learn about his unusual parenting style and general disorganization, and take a walking tour of the neighborhood to learn about life in this community. One thing I love about the home tour is that guests are allowed to use the stair rail. Imagine, using the same wooden stair rail that Lincoln used. I got goosebumps!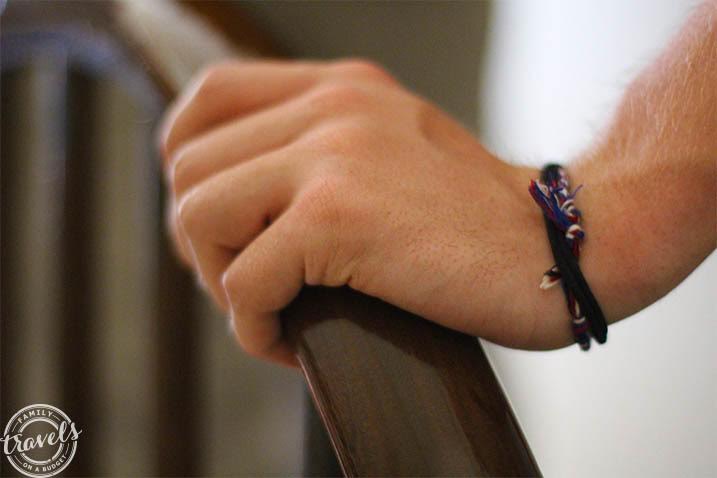 After his assassination, Abraham Lincoln's body was finally laid to rest at Oak Ridge Cemetery here. The tomb, a memorial that tells Lincoln's story, is the second most visited cemetery (only to Arlington National Cemetery) in the country. I spent far more time here than I expected, reading each plaque and studying each sculpture. It's a moving tribute to an incredible US president.
The Lincoln Presidential Library and Museum tells Lincoln's story from childhood to death. It looks at the legacy he left — his influence on our world today. I found the exhibits here to challenge my understanding of this complicated man.
Almost universally loved today, Abraham Lincoln was hardly popular during his presidency. He knew the south would never vote for him — so he didn't even campaign there (and still, he won). Throughout his presidency, he faced opposition from his own party, the media and even close friends. His life was not easy. I wonder if he would be surprised how much people today love him.
You can't discuss presidential history during the Civil War without including the Gettysburg battlefield — where Lincoln's most famous speech was issued. Besides the battlefield, the Shriver House Museum and the Jennie Wade House share other stories of the Civil War.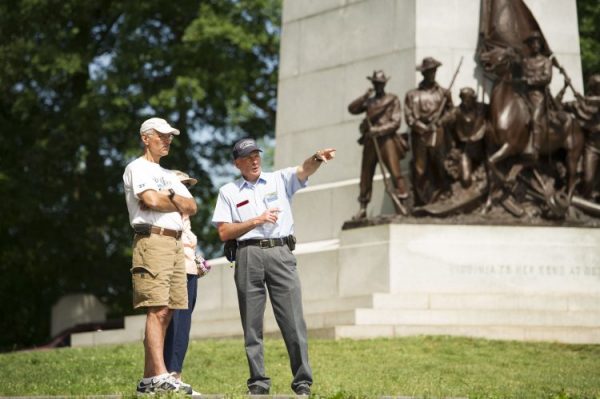 Other presidential sites of the Civil War era
Fort Monroe, in Hampton, Virginia, played a key role in the Civil War. Built under the watchful supervision of Robert E. Lee (long before the Confederacy), Lee refused to attack it during the Civil War, knowing the Union held fort could never be taken. Many escaped slaves sought protection here, where the term "Contraband" came into being. President Lincoln spent time here planning parts of the Union's Civil War strategy.
Lexington, Virginia, which is home to Washington and Lee University and the Virginia Military Institute is about as historic a town as it gets. Stonewall Jackson, a Confederate general serving under General Robert E. Lee, lived here and is buried in the cemetery in town. There's so much more to Lexington's history, though, which is best enjoyed by a walking tour of downtown.
Huntsville, Alabama, which was taken over by Union troops early in the Civil War, is home to a Confederate prison of sorts. At the train depot, which was key to Union control of the supply runs in the south, the upper floors were used to house Confederate prisoners during the war. Prisoners' "graffiti" can still be seen on the walls, preserved to help us better understand their stories. Many homes here predate the Civil War, and walking tours offer stories of life in Huntsville during the war.
Other presidential sites
While our country might only be a few hundred years old, the United States has long been an influence in the world. United States presidents, some more well known than others, play an important role in how we are perceived — and what we accomplish — in the world. Recent presidents are known for engaging people through social media. But, for those presidents who came before Facebook and Twitter, museums, memorials and libraries serve to remind us of their thoughts.
Ohio's presidents
Only Virginia has given this country more presidents than the State of Ohio. For Ohioans, the names McKinley, Taft, Grant and Garfield are well-known. Ohio also happens to be home to the First Ladies Museum, in Canton.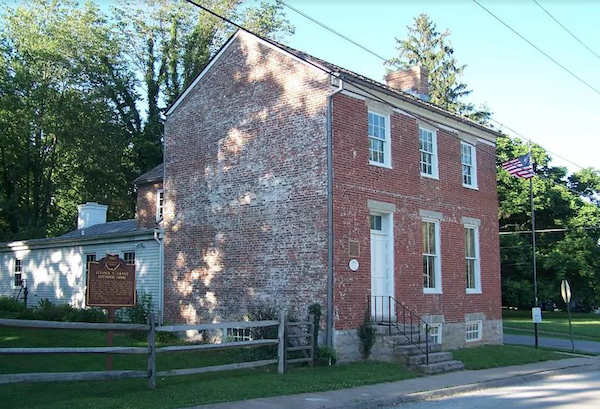 The Roosevelts
Teddy Roosevelt and Franklin Delano Roosevelt are two of the best known presidents in 20th century history. Teddy Roosevelt's legacy is our national parks. Despite being an avid hunter, he was also a passionate conservationist. His story is told at the American Museum of Natural History in New York City. But, the most fitting memorial to Teddy Roosevelt is Theodore Roosevelt Island in Arlington, Virginia. Once an overgrown, forgotten island in the middle of the Potomac, the island is now his living legacy.
Serving as president during the Great Depression and WWII, Franklin Delano Roosevelt enacted many programs to get people working and boost the economy. Many parks across the country have improvements made by his Civilian Conservation Corps. The FDR Memorial in Washington, DC is one of the largest presidential memorial in the city, honoring his commitment to the people.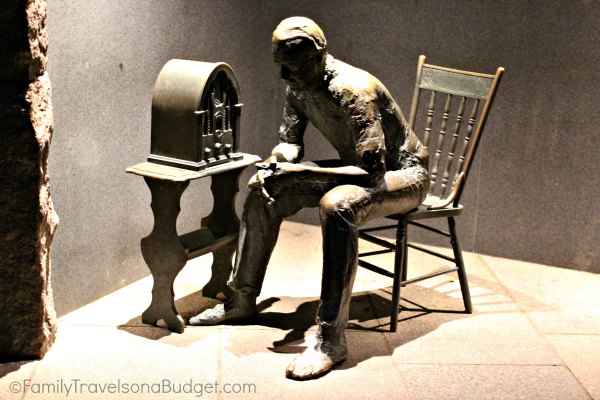 John F. Kennedy
John F. Kennedy — and family — may be the closest thing to royalty the United States has ever known. The family legacy stretches far beyond his presidency. Like Lincoln, his presidency was cut short when he was assassinated in Dallas, Texas. But, being president during a time of intense racial tension in American history, he faced divisive battles too. Learn more about his presidency, the family and their legacy at the John F. Kennedy Presidential Library and Museum in Boston. His burial site, at Arlington National Cemetery, is one of the most visited spots in the country.
Racial tension in the south
Kennedy's presidency was closely tied to the racial tension in this country. Visiting a civil rights museum, you can learn more about the challenges the country faced. The Birmingham Civil Rights Institute provides an opportunity to learn about Rosa Parks, the KKK, Kelly Ingram Park and the 16th Street Baptist Church bombing. Understanding the past, maybe we won't repeat it.
The Bush family
President George H. W. Bush, aka "41," once said, "any definition of a successful life must include serving others." He led the country from 1989 to 1993, guiding the United States through the end of the Cold War, a particularly difficult time in American history, and the political events surrounding the dismantling of the Berlin Wall. He also emphasized a spirit of volunteerism in this country. Learn more about him at the George H. W. Bush Library Center in College Station, Texas.
George W. Bush, who was our 43rd president from 2001 to 2009, led the country through the events of September 11 and years of aftermath. During his presidency, our nation faced challenges never experienced before. He had to make global decisions while we all grappled with a new kind of "war." Learn more about his presidency and the challenges faced at the George W. Bush Presidential Center in Dallas, Texas.
Of course, there are many other presidential libraries and museums, memorials and monuments to see. But, maybe this list will help you discover what presidents did before Twitter — and challenge the way you think about our country and its history!
When you visit, set your political views aside, and ask yourself (and your kids) these questions:
What special challenges did this US President face?
What's one thing this American president did that helped the United States?
What's something you learned about this president as a person that you didn't know before?
What lessons can we learn from the battles he faced?
If we look back on American history to see what each of our US Presidents faced, we will learn that all presidents — since Twitter and before — have faced unique challenges to help us remain a strong, independent nation. There's much to learn from the past.