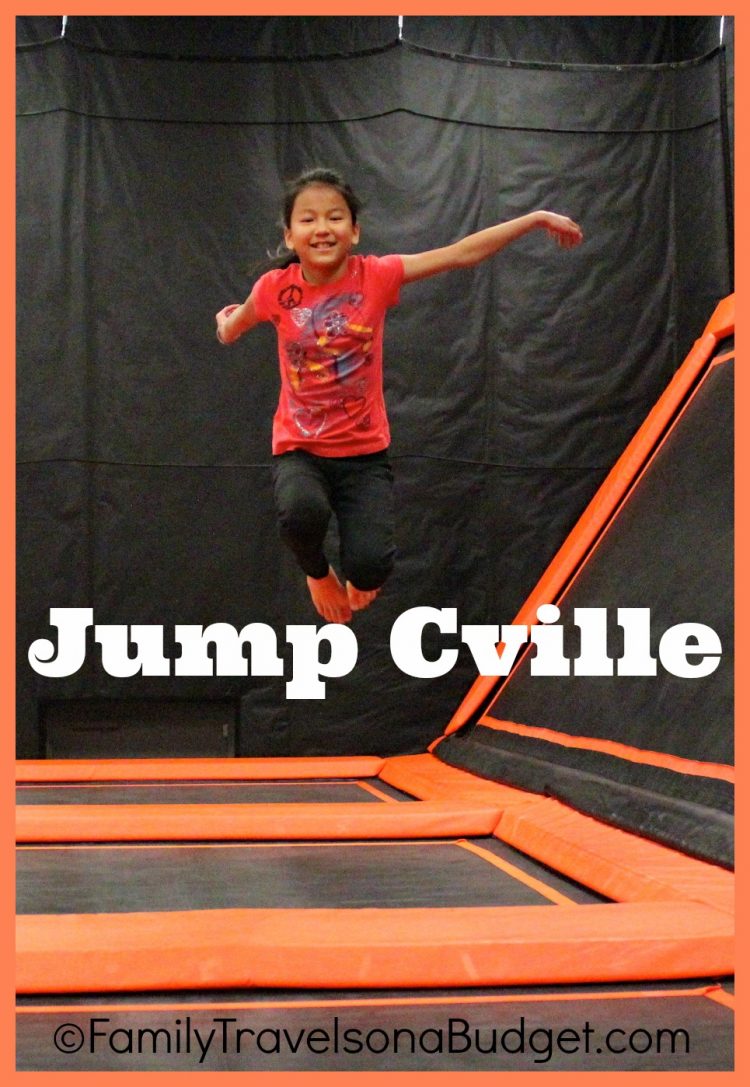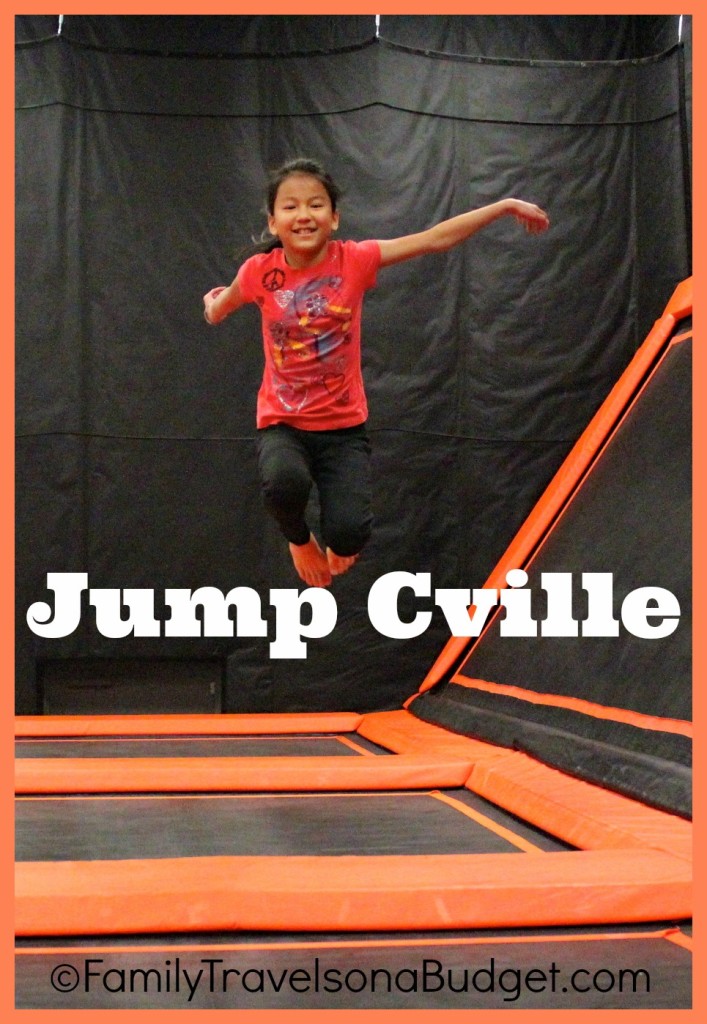 This is a sponsored post. We got free admission in exchange for this post. All opinions are mine.
What happens when you replace a movie theater with trampolines?
You get Jump Cville, an indoor trampoline park in Charlottesville, Virginia. Indoor trampoline parks have become popular over the past few years, providing a great place for kids (and adults) to play — and get some important exercise in at the same time.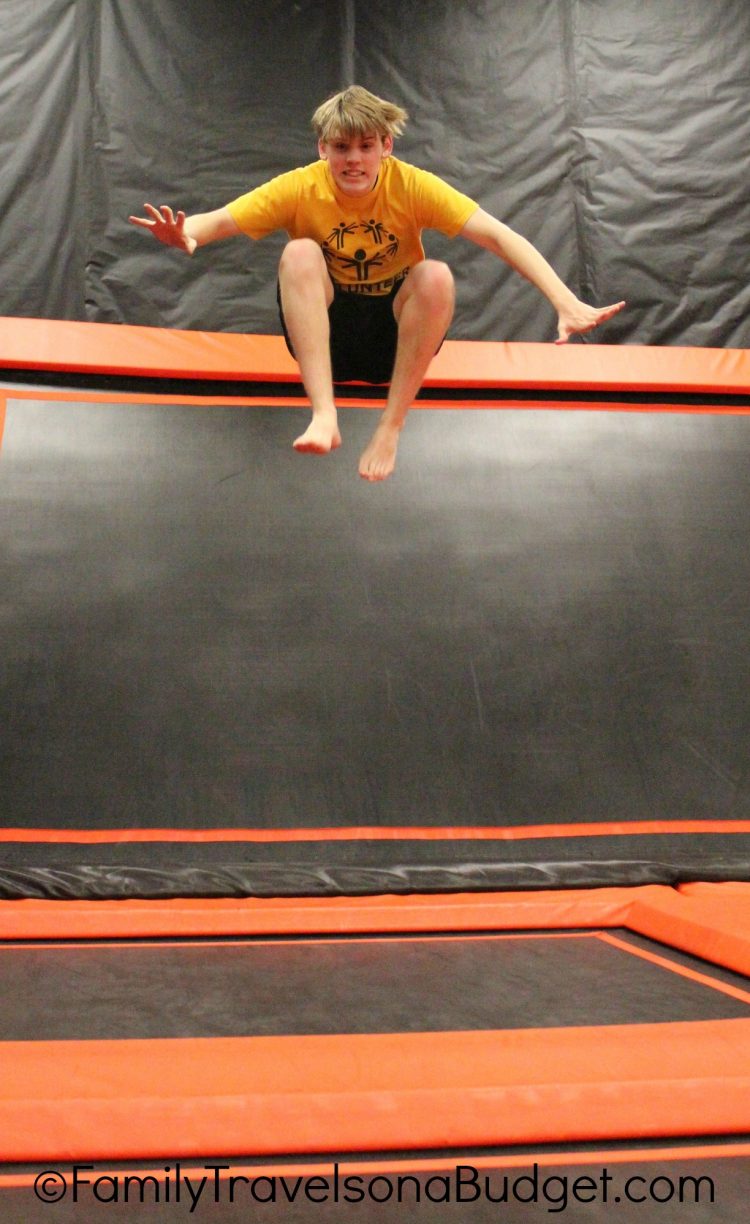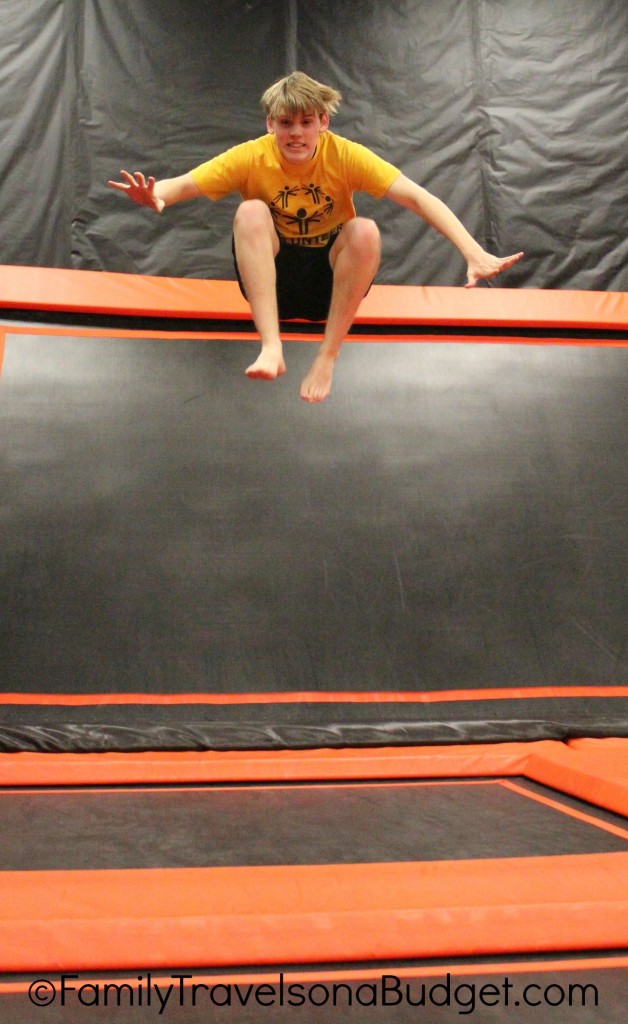 Located in an old theater, this 20,000 sq. ft. jump park located in the Gardens Shopping Center on Route 29, offers wide-open bounce space, a dodgeball court, basketball hoops, angled bounce walls and a foam pit. The attentive staff is both friendly and safety-conscious.
Debbie, mom to a 10 and 13 year old says, "I really didn't know what all the hype was about. Why would any parent spend $12 to let their kids jump on a trampoline for an hour? But now I get it. Charlottesville needed this place, especially for wintertime."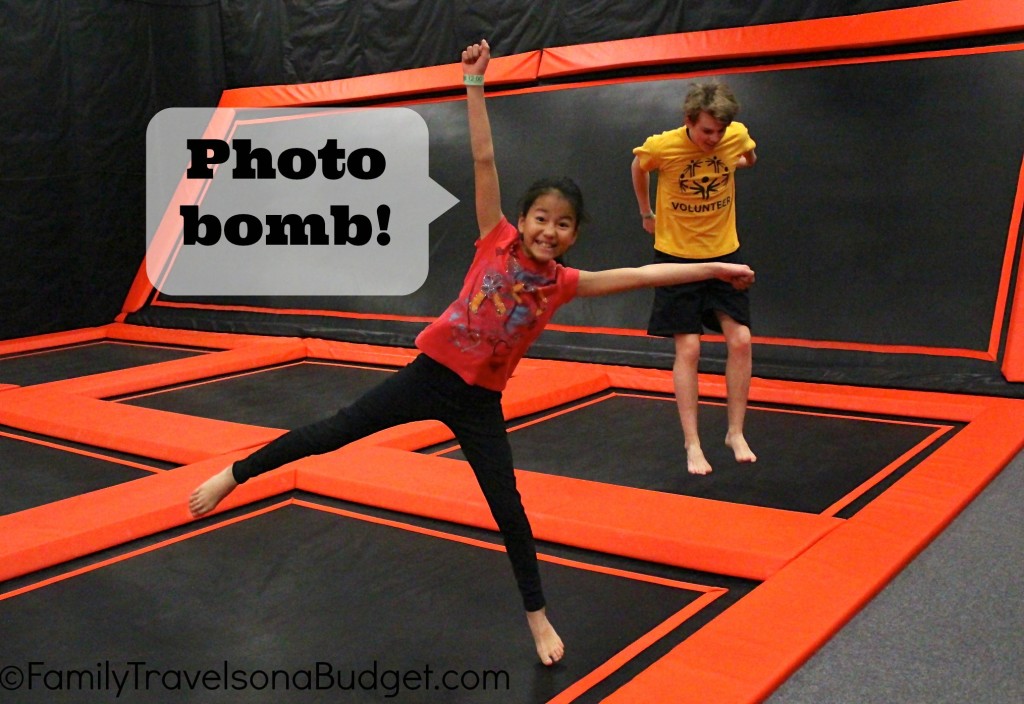 If you're like Debbie, wondering what all the hype is about, Jump Cville is not just a place to bounce on trampolines. Jump Cville's central jump area lets people "fly." There's a dodgeball court on one side of the gym, separated by nets for safety. On the other end, a large foam pit with two trampoline runs lets people connect with their inner Olympic gymnast! My daughter mastered an aerial flip during our visit.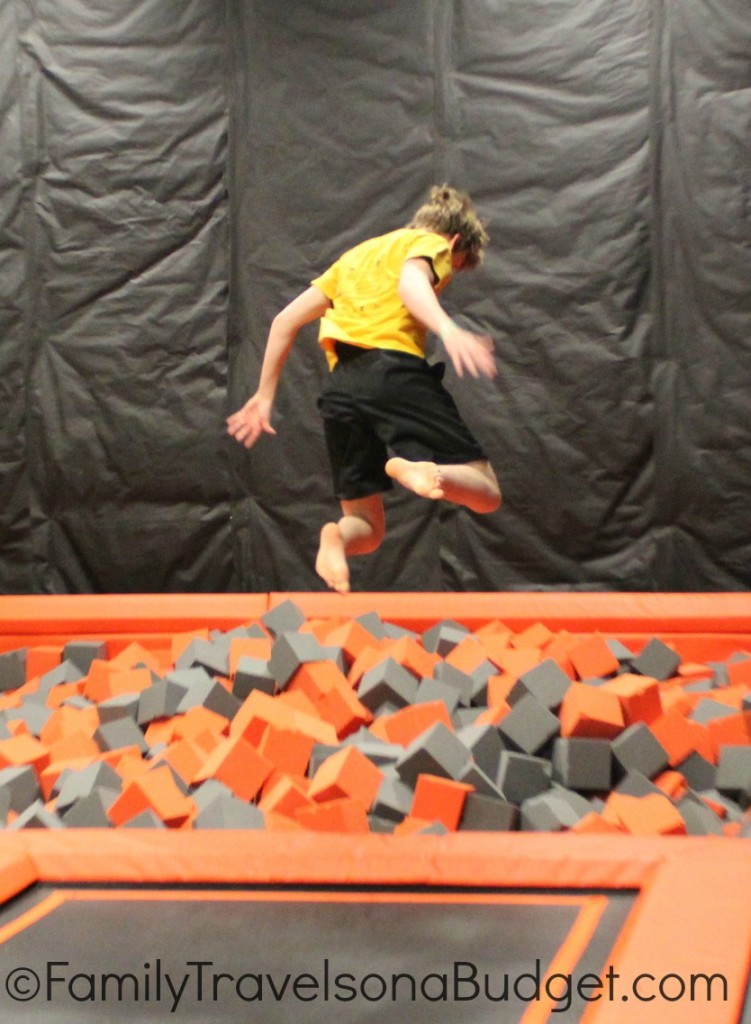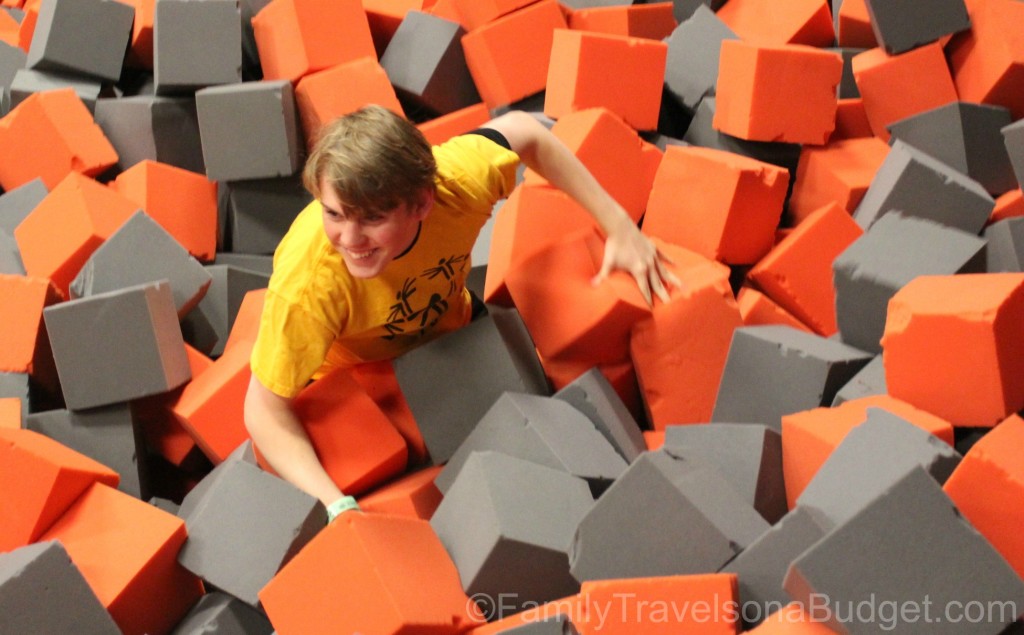 Jump is not just for kids!
At Jump, families are encouraged to play together! I met a family originally from Ohio who plan to make Jump a regular family outing. Dad, mom and the 3 kids were having a blast jumping together. Another family, with tiny kids (about 2) was bouncing in the foam pit. The babies would jump off the edge of the trampoline into the pit where dad would scoop them up and help them up (think swimming pool without the chlorine). A group of young married couples was there too ~ so fun!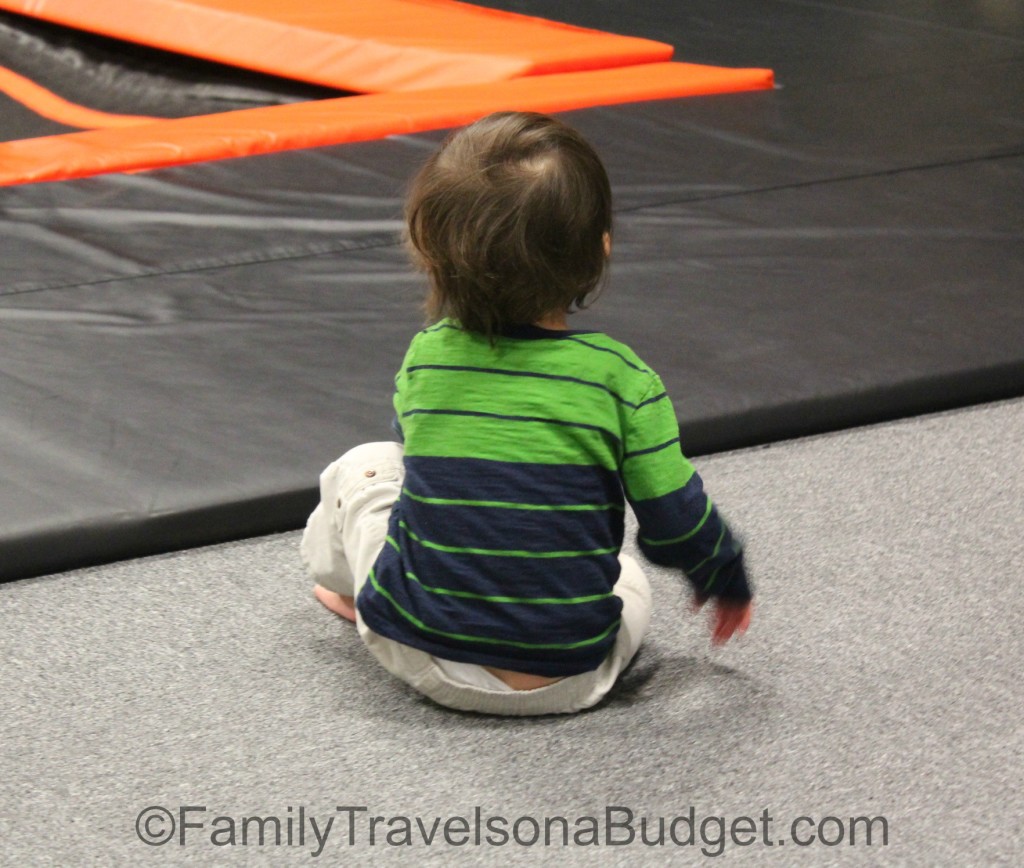 Safety first is the number one rule!
Backyard trampolines are fun, but they are dangerous. Jump Cville offers a safe alternative. The staff performs daily and weekly maintenance checks. They strictly enforce safety rules and reserve the right to remove guests if they are endangering themselves or others.
Our kids jumped for two hours (my husband was recovering from shoulder surgery and I was taking photos so we did not jump this time), with the facility at maximum capacity. In all that time, we saw only one "injury," a small child who jumped onto a trampoline into the path of another jumper. She landed on her bottom and cried, drawing instant response from 3 staffers. Mom joined soon after, and they quickly determined she was not injured, just startled. Within minutes, she was back on her feet, bouncing like a Tigger!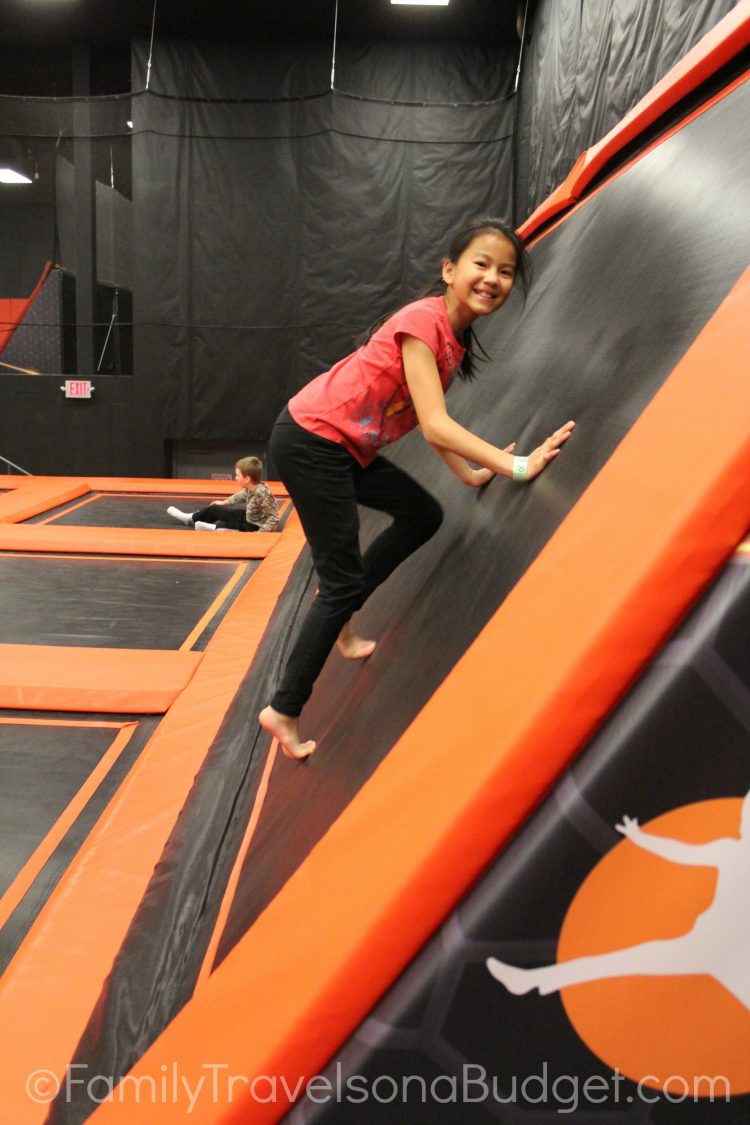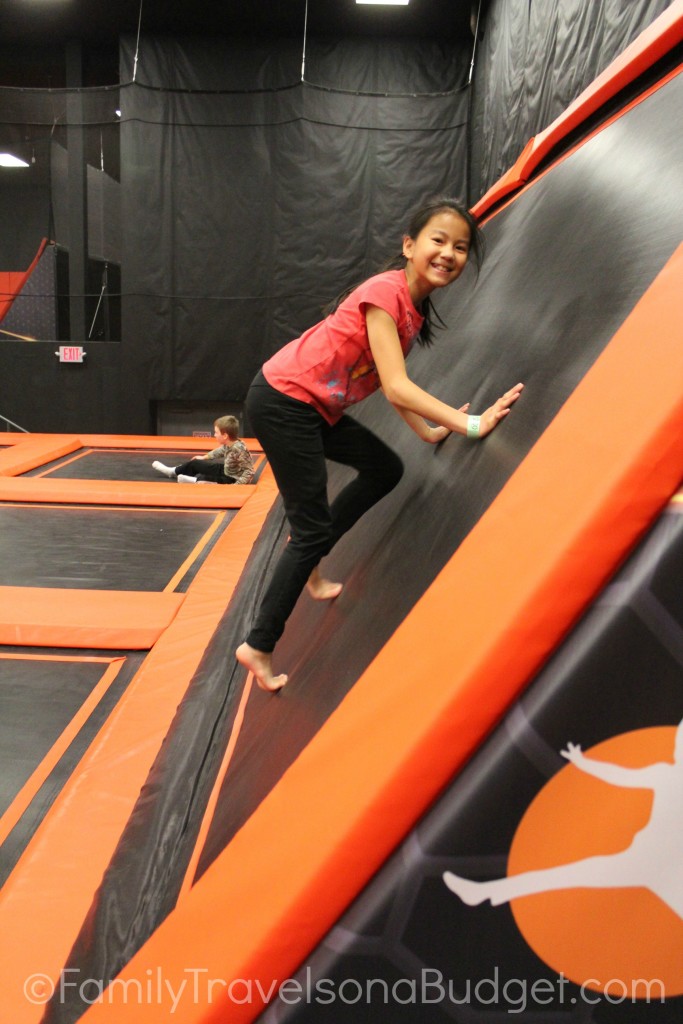 Jump Cville does have guidelines in place to designate certain areas for younger children based on use, though the morning of our visit, most jumpers seemed to be 8 or older. Going forward, they have plans to designate certain hours for home schoolers, teens, and moms morning out events.
Purchase tickets in advance
With the growing popularity, especially Friday evenings and on weekends, Jump Cville strongly recommends that you purchase tickets in advance. All tickets are set for a specific time, and weekends generally sell out far in advance. To save time, they also recommend you sign the waiver online as well; it's simple.
The clothing policy restricts belt buckles, clothing studs, jewelry, key chains and sharp objects. Jeans are allowed, but "gym clothes" are more appropriate. My son says shorts and t-shirts are the best option for comfort and because jumping gets hot.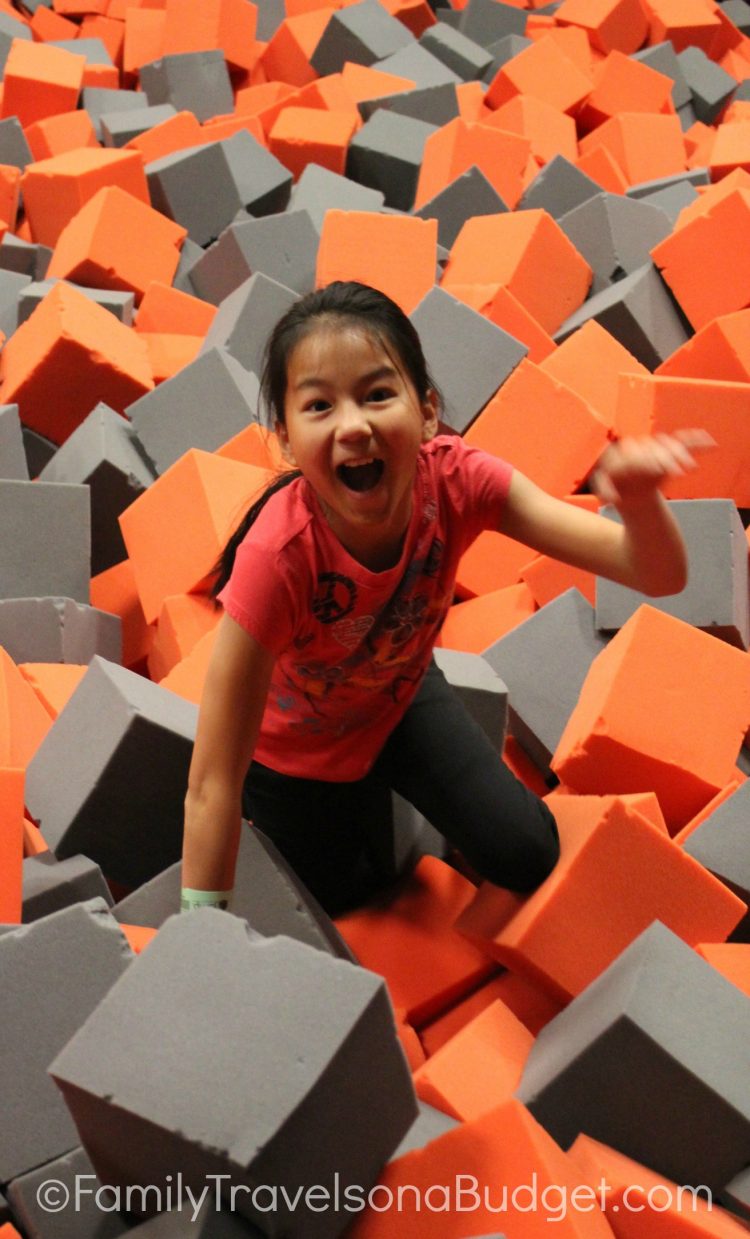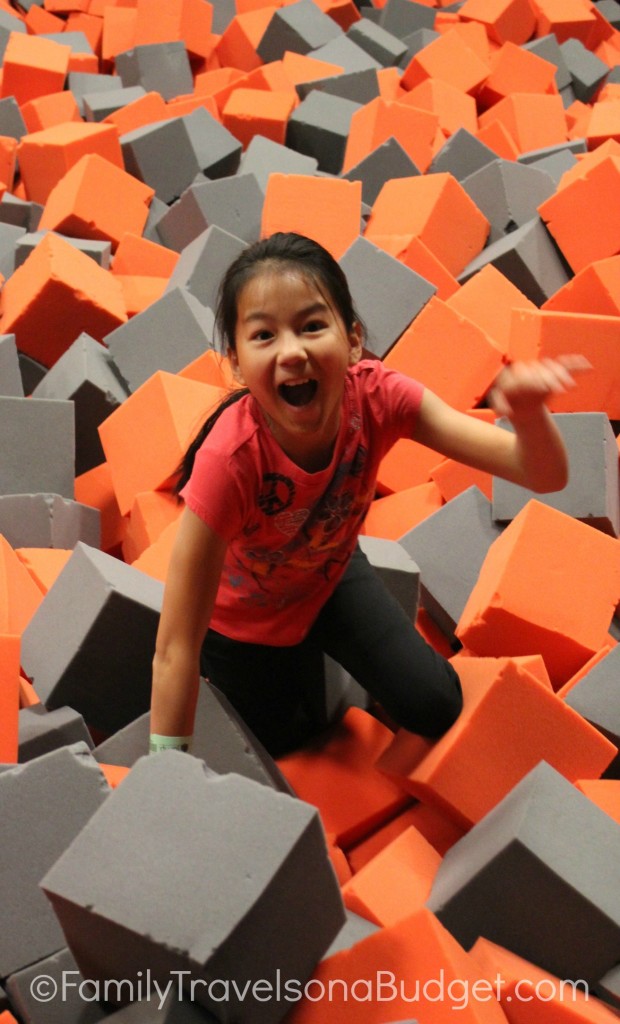 For information on hours, current ticket prices and to reserve your visit, visit Jump Cville online.
Follow Jump Cville on Facebook for special offers, new programs and closures due to weather.
One last cool fact!!! Under the trampolines, you can still find the original theater floors, slopes and all. (Okay, maybe I'm just geeky — but I think it's cool!)