The ability to travel with ease has allowed us to come up with creative, romantic getaways. For newlywed couples, this means more exciting beginnings that go beyond just lying on a hammock in Hawaii or having a romantic dinner overlooking the Eiffel Tower. For couples celebrating milestones, the same is true.
Here are some of the most outstanding romantic getaways for 2019.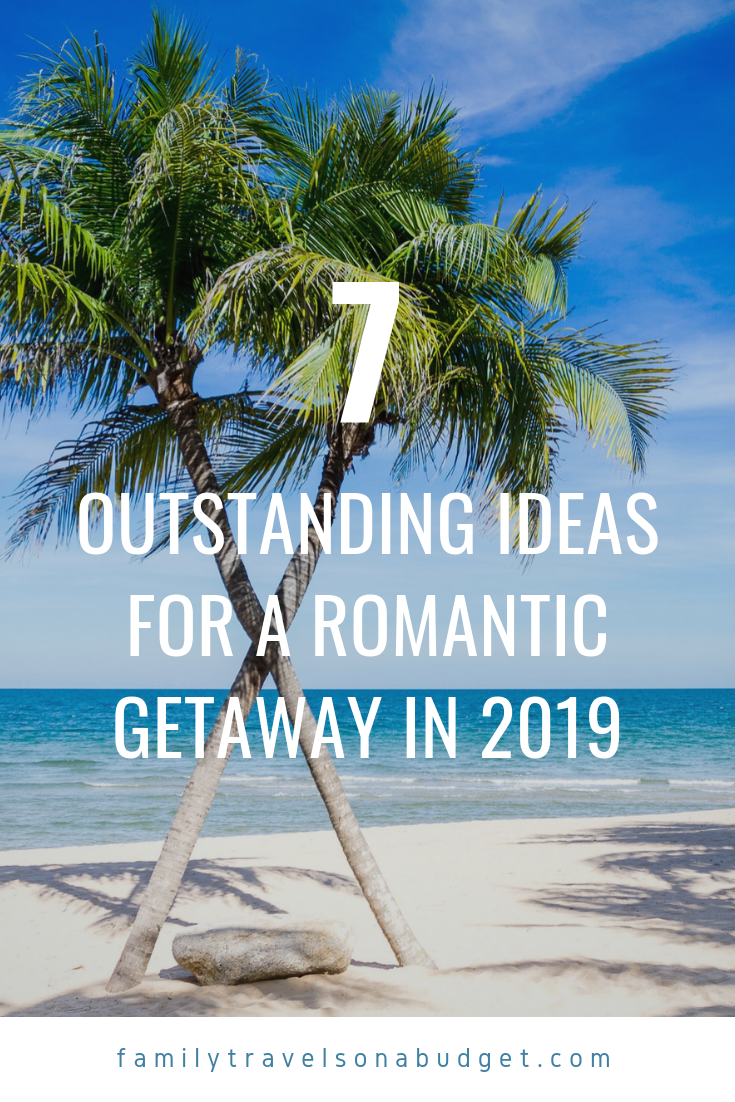 This is a sponsored post. All opinions are mine.
1. An all-inclusive stay in the Bahamas
If you're looking for some sun, swim, and sand, several nights at one of the all-inclusive resorts in Caribbean or Bahamas might just be the perfect thing to do. With beautiful scenery and all expenses pre-paid, you'll not need to worry about how much things cost while you're there. An all-inclusive stay lets you soak in the beauty all around you knowing everything is taken care of.
2. A historical visit to Southeast Asia's ruins
Southeast Asia is filled with historic cities and ruins that date back thousands of years. Why not go there an explore some of yesterday's remaining artifacts with your loved one? Not only is it a unique getaway, it also gives you the opportunity to understand better the world we live in today. Visit temples, witness rituals, try traditional food, and learn more about the world one itinerary at a time. We discovered our love for Asian destinations many years ago, and can't wait to explore more!
3. A dreamy stay at the Maldives
Make your dreams of romantic perfection a reality by staying at an idyllic resorts in the Maldives — yes, the kind where you never leave the water because it's literally right where your room is. If I was renewing my vows or planning a honeymoon, this is the kind of place I'd consider for an exotic destination beach wedding.
4. Indulge in quality cuisine
Are you and your beloved foodie fanatics? Head someplace that'll satisfy your tastebuds. It's all a matter of what your preferences are. Some of the best cities for food-inspired getaways include New York, Tokyo, New Orleans, Italy (all of Italy) and Paris. Take your pick and see where your taste buds inspire you to go.
5. Float away on the sea
Always a popular romantic choice, a cruise lets you explore new places without having to manage travel logistics. Just imagine it. You and your loved one surrounded by the endless sea. Magnificent sunsets. Fun entertainment. Great food. If you book the right cruise, you can even stop by beautiful, exotic destinations like St. Lucia, Barbados, or Turks & Caicos. Or you can sail through Greece, Europe, or even Norway!
6. Take a road trip
For the seasick, a cruise may not be the most romantic option, so consider a road trip. But not just any road trip! Make it special by driving somewhere picturesque. Some of the best places to drive in are in Amalfi Coast in Italy, the Great Ocean Road in Australia, and the Pacific Coast Highway in California. Of course, there' more. Pick someplace close and plan a fun getaway together.
7. Get an adrenaline rush
Ditch the cliche romantic vacation ideas and go for something more adventurous like mountain climbing, cliff diving, or skydiving. Doing something crazy is definitely one way to keep the romance alive. Plan a trip that's led by certified professionals with a strong safety record, and then enjoy the adventure. You know, the couple that plays together, stays together! Have fun!
What's the first place that comes to mind when you think of romantic getaways? Share your thoughts in the comments.