Today, I'm linking up with Budget Travelers Sandbox to share phenomenal vacation photo tips. Perhaps my favorite "subject" (other than my crazy kids) is the sunset. Living on the east coast, sunsets don't happen over the ocean, though. I went to Hawaii once, excited for those photo ops. Who hasn't seen a picture of a glorious Hawaiian sunset? Alas, it rained and rained and rained… for five straight days. So, I bought some from a professional photographer and hung them in the front hall. One day, I will replace his photos with my own! (You can see my weather photos here if you're curious what a rain-drenched Hawaii looks like!)
Without further ado, here's a beautiful California coast sunset.
These photos were taken with a simple iPhone 3G, nothing fancy.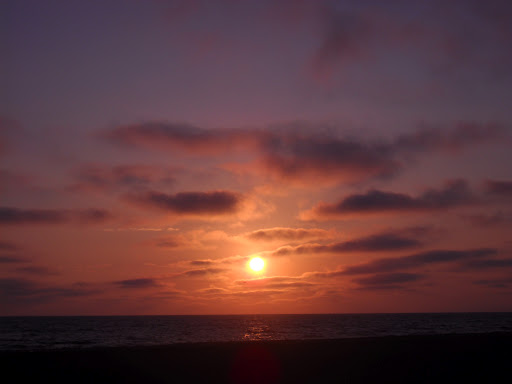 Purple and orange against an indigo sea.
I like the colors, but the photo lacks definition.
I adjusted my position for a better shot.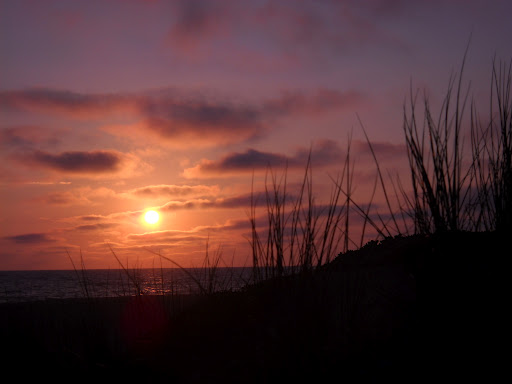 For this shot, I knelt down behind a sand dune.
The grass and dune in the foreground offset the sunset
improving the overall effect.
Which photo do you like better?