A picture is worth a thousand words.
Napoleon Bonaparte
I agree with Napoleon. A picture IS worth a thousand words… but the best photo editing is probably worth TEN THOUSAND words! Vacation photos do more than just capture places and faces. They tell the story of the journey. With some simple photo editing, the story can be told a number of different ways. You decide how to tell it best.Original Photo: We spent four, cold, windy hours exploring the Eiffel Tower. Here's an original photo of my son hamming it up for the camera. LOVE those rosey red cheeks! This picture is okay, but some cropping can improve it.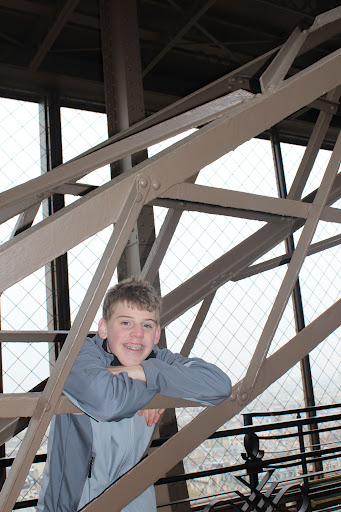 Photo editing crops the picture to pull him more into it and eliminates some of his jacket. His face is a bit more prominent, but the photo still clearly shows the architecture of the Eiffel Tower.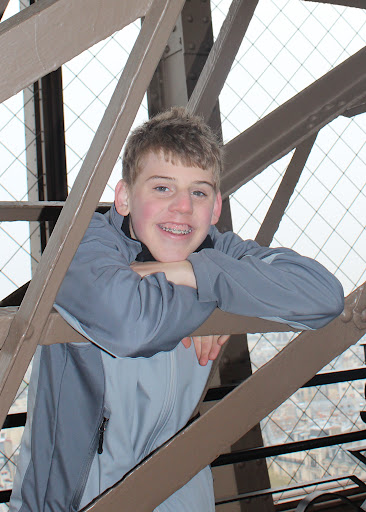 Photo editing to capture just the right feel is one of the greatest aspects of digital photography. Take your shot, then make it great with some simple cropping. Cut out "noise" from the background. Consider the "balance" you desire. Then, crop away. It can always be undone!