One's destination is never a place, but a new way of seeing things.
Henry Miller
There are two kinds of travelers, tourists and non-tourists. Tourists go places. They arrive someplace new and do what they want, oblivious to the culture and customs of the destination. Non-tourists arrive expectantly, longing to know more of the world, desiring change deep within. So many people.
I didn't understand the difference before our trip to China. After all, beaches along the U.S. coast cater to tourists, offering all the comforts and convenience of home. Amusement parks, playgrounds for adults, exist to entertain, not to change us. It's major trips, the small town girl's first trip to the big city, the southern belle's first trip north, or an American's first trip abroad, that provide opportunities to grow and change. If we allow it.
Enjoy these, my favorite "everyday life" photos from our China trip… and the lessons I learned.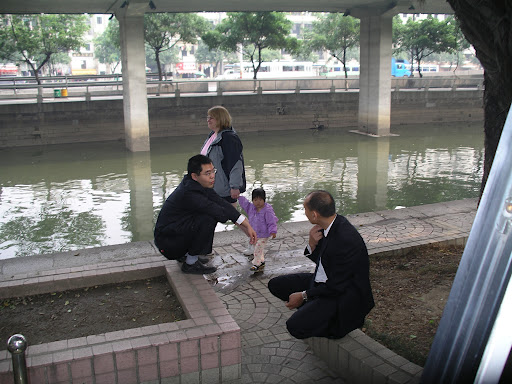 The Chinese wait patiently and comfortably on their haunches,
no benches or lawn chairs required. I find myself to be lazier than I wish to be.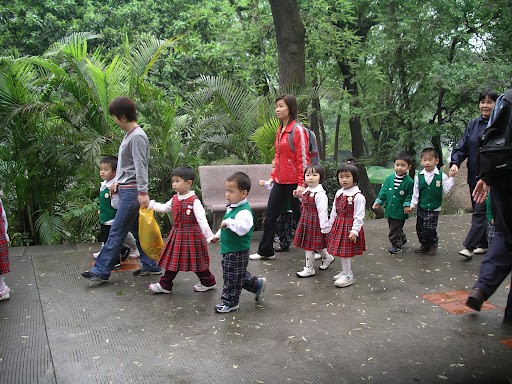 Cute kids on a field trip to the zoo. I discover that the world's not that big after all.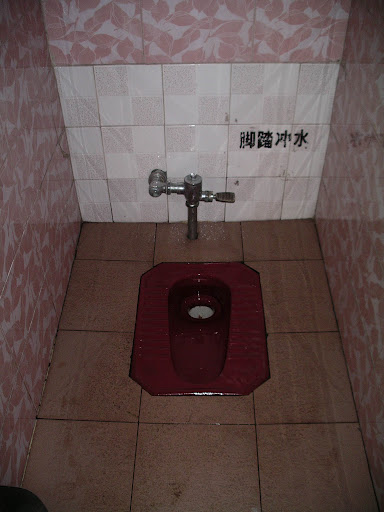 Yes, the squatty potties in China are real.
There are no doors for privacy and no sinks for hand washing either.
I learn that I can adapt — when necessary. Yay me 🙂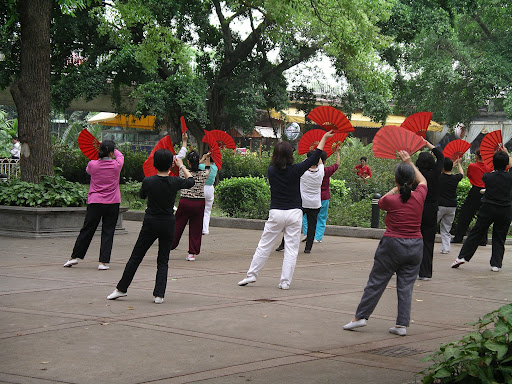 Exercise in the parks, something that happens in cities throughout China.
I wonder why we need big fancy gyms and personal trainers… and then I wonder why
I spend so little time visiting parks at home.
Traveling, whether across the world or across town, offers us a chance to learn more about the world and ourselves. Slow down. Look at the world around you. What do you see?
Happy travels, my friends.