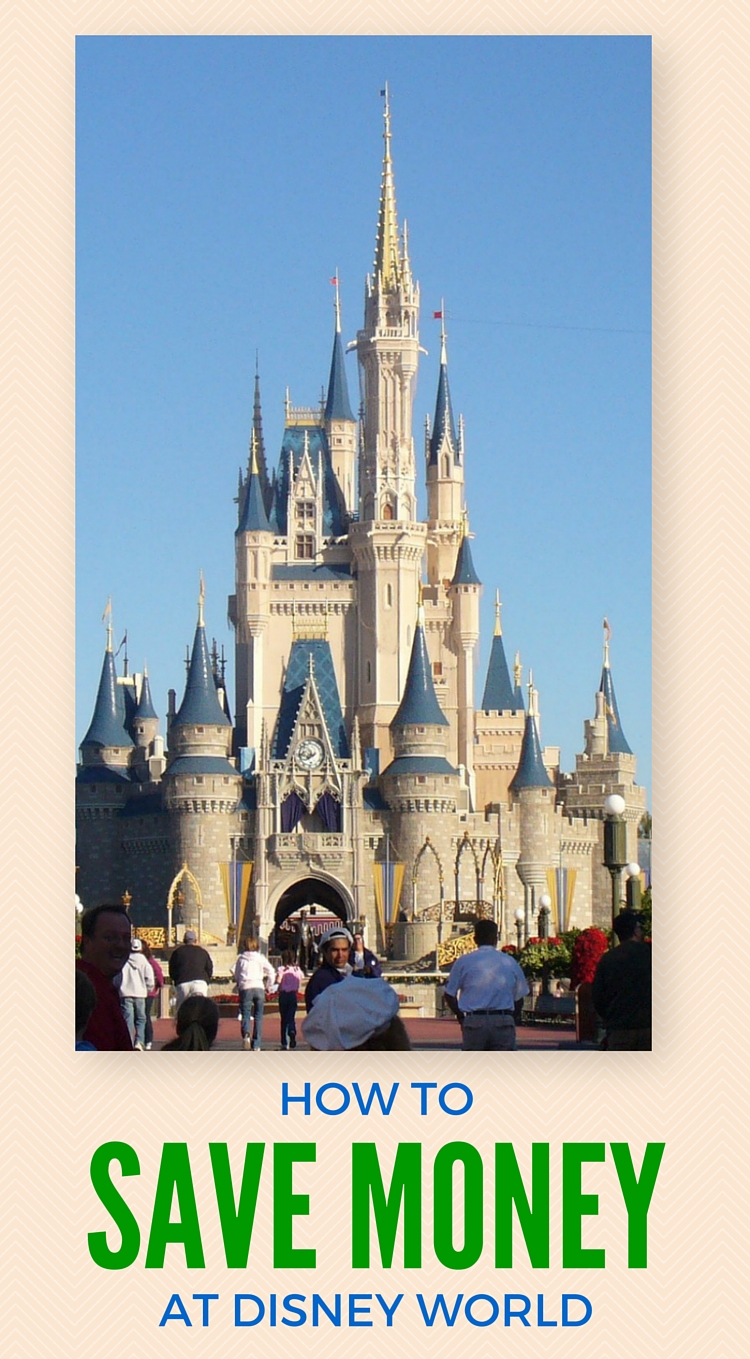 Walt Disney World's Magic Kingdom is the 12th most visited tourist attraction in the world, beating out places like the Forbidden City in Beijing and the Notre Dame Cathedral in Paris! Tokyo Disneyland and Disneyland Park in California come in at 14 and 15 respectively. Obviously, Disney vacations are popular. They are also expensive.
With more than 20 trips to Walt Disney World under my belt, I've learned a thing or two about saving money on this dream vacation! In fact, our family of five regularly spends less than $100/day on food and we don't pack lunches. With some simple pre-planning you can save money at Disney World too!
After all, who wants those happy vacation memories to burst into sadness when that credit card bill arrives?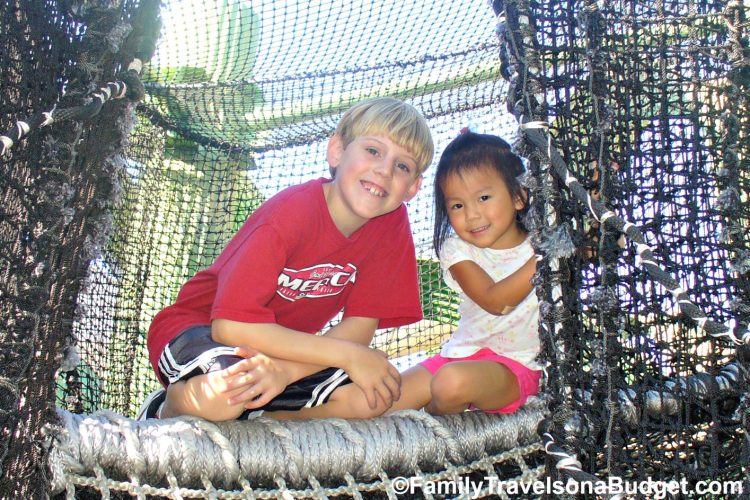 5 tips to save money at Disney World
#1. Don't buy a dining plan! We have tried every meal plan Disney offers (for the sake of research, you know), and we never come out ahead, even with teen boys. Unless you drink soda (pop for our midwestern readers) and eat dessert with every meal, there is not a plan out there worth buying.
The Quick Service Dining Plan is $44.13/adult and includes two quick service meals and one snack per day. It also includes the refillable mug for resort use only (you cannot use it in the parks).
Using the most expensive meal at Be Our Guest in the Magic Kingdom, with beverage and dessert, two meals cost $30.26. Add in a Dole Whip Float at $5.29 and the total cost of food for the day out of pocket is only $35.55. To break even on the quick service dining plan, you would have to drink the value equivalent of $8.58 in sodas at the resort!
Other Disney experts agree: Click here for a detailed breakdown of cost and value for the Disney Dining Plans.
#2 Eat your big meal mid-afternoon. No matter what your kids' regular schedule is, eat your big meal of the day toward mid-afternoon. Now that my kids are older, we eat around 2:30. When they were little, we pushed just past regular lunchtime to 1:30. Eating one big meal midday helps keep costs down AND also gives you a break from the crowds at the busiest time of day! We schedule character meals for this time and/or buffet meals to get the best bang for the buck.
#3 Set a souvenir budget and stick to it. The Disney company is a marketing genius. Rides and attractions end at the gift shop! Of course. You feel all warm and fuzzy after riding the Winnie the Pooh ride with your 3 year old. Of course, you NEED that plush Pooh Bear to remember the experience. Right?
Just like smart grocery shoppers know to "shop the perimeter first," to avoid those pesky end caps with all the yummy impulse purchases, having a strategy at Disney is important. Our tips for success:
Set a budget and STICK TO IT! Budget for the day, by kid, for the whole trip — whatever works for you, but BUDGET!
As you exit attractions, ask the kids about the experience. If they're old enough to talk, they'll probably share their excitement without prompting. Engage their eyes and just keep walking. If kids have your attention, they'll be less distracted by the cute, outrageously over-priced goodies. And you'll be distracted too!
#4 Shop in advance. Our souvenir budget (above) is about $20/person for a weeklong trip to the parks. When our kids were younger, we shopped in advance to make sure they had fun new things to enjoy so they didn't miss out on the excitement. A Mickey Mouse t-shirt from your local store is a lot cheaper than park merchandise. These days, the kids have all the "stuff" they want, so they usually get something small: a coffee mug, a hat or something similar.
Several years ago, we got a Snow White costume for our daughter on sale for about $35 just after Halloween (at the Disney Store). Just before our brunch with the princesses, we presented her with the adorably wrapped gift. We popped the costume over her head and walked in for photos with her "heroes." That same dress at the parks was more than $80! How's that for saving?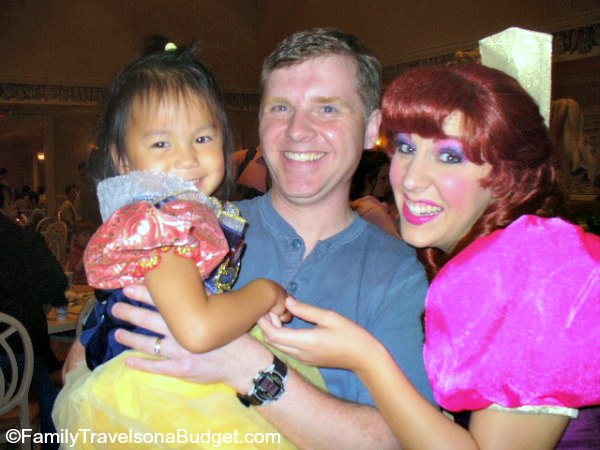 #5 Drink water! It's free! Every quick serve window location will give you a cup of water — for free — anytime you ask. We drink a lot of water at the parks. All that hot concrete, extra activity and stimulation and long days make for a thirsty crew. Sugary drinks and ice cream are nice treats, but to fill up on sugar all day long makes life tough for kids.
Using these tips, our VISA bill after vacation for our family of five (including two teen boys) averages about $700. We spend less than $100/day on food — supplemented by "healthy" snacks we bring from home (nuts, microwave popcorn, fruit, beef jerky, peanut butter and crackers, cereal and milk). Our souvenir spending is less than $100, but we all go home happy.
Plan ahead for your Disney vacation — your wallet will thank you!
I know I'm not the only Disney "expert" out there. How do you save money at Disney World?
Research has shown you might also like: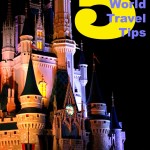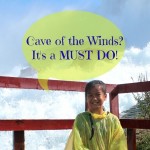 Like this post? Please share!