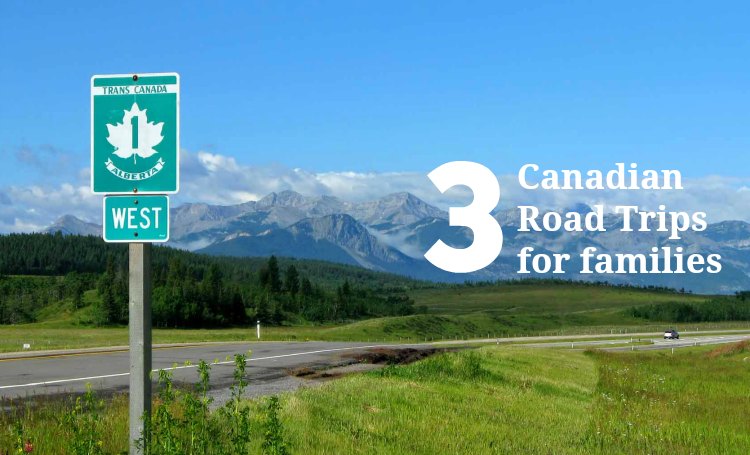 Today's post is sponsored by our friends at JustFly.
Canada is a road tripper's paradise — a trip we are considering next summer. As a massive country with large stretches of beautiful nature between its major cities there may not be a better country to travel by car than Canada. Stretching from the Atlantic to the Pacific, Canada in fact features a highway, The Transcanada Highway, that goes from coast to coast (or, ocean to ocean). So, what are some great routes to take if you decide to take on the Canadian landscape? I asked JustFly, an online travel agency, to give me three road trips that range from a day trip to an all out, long-term road trip. They provided me with three great choices for those looking to hit the road in the Great White North.
Toronto, Ontario To Montreal, Quebec – 541 KM
A one day trip that takes you from Canada's largest city to one of its most dynamic. Toronto to Montreal should take you roughly five hours and takes you through some great country. Once you are clear of Toronto you can expect some peeks at Lake Ontario until you reach the Thousand Islands region. This area features the Thousand Islands Parkway which is a stunning drive. Another thing you can't miss is the Big Apple in Colborne, Ontario. A famous pie shop, the Big Apple is a must-stop along the way.
Montreal, Quebec to Quebec City, Quebec to Halifax, Nova Scotia – 1,277 KM
A good weekend drive, Montreal to Quebec City To Halifax takes you through three of Canada's oldest cities. The drive itself generally follows the Saint Lawrence River, one of Canada's most famous rivers, before meeting the Atlantic Ocean. In Quebec City one should definitely take some time to check out the old city and get a good dose of Canadian history. Out East its all about seafood. You can't leave Halifax without having some fresh lobster and a maybe a pint of Halifax's famous Alexander Keith's Indian Pale Ale.
And while you're in the Maritimes, you'll want to check out these Nova Scotia points of interest.
Halifax, Nova Scotia to Vancouver, British Columbia – 5,841 KM
Coming in at almost 60 hours behind the wheel according to JustFly, the cross-Canada road trip is not for the weak of heart. Taking you from the Atlantic Ocean and West through the Canadian Shield, the prairies, and Rocky Mountains to the Pacific, this is the kind of trip that you should devote at least a week towards using multiple drivers. No doubt you join a unique club completing this trip.
Thanks JustFly for sponsoring this post and providing us with some great information on travel through Canada.