2018 Toyota Highlander Hybrid: Classic Toyota quality in a modern package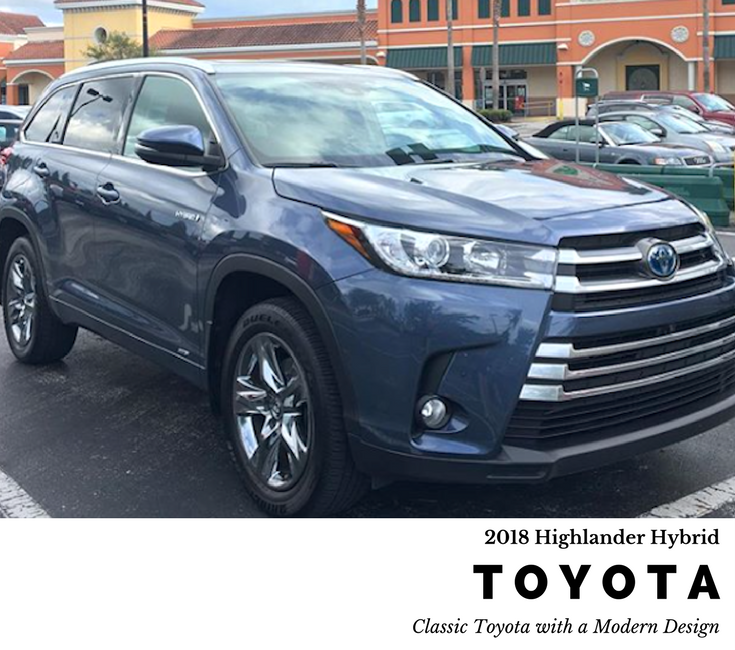 On our recent family trip to Florida, we got to use a luxury 2018 Toyota Highlander Hybrid. A longtime fan of both the dependable Toyota brand and SUVs, this was a wonderful vehicle for our family. Each of us looks for something different in a vehicle, and the Highlander exceeded everyone's expectations.
For me, it's always about safety! Always. And the 2018 Toyota Highlander Hybrid did not disappoint. The vehicle comes loaded with modern safety features like Smart Stop Technology, Land Departure Alert with Steering Assist, Blind Spot Monitoring and Dynamic Radar Cruise Control, I felt secure and confident driving in the wild and crazy Orlando vacation traffic.
The Bird's Eye View Camera — way better than the backup camera in my current SUV — is amazing too. I really can't explain the camera or how it works, but somehow, it provides a 360 degree view around the vehicle. Cool! Even though the 2018 Toyota Highlander Hybrid is larger than my vehicle, I felt like it was easier to maneuver in parking lots.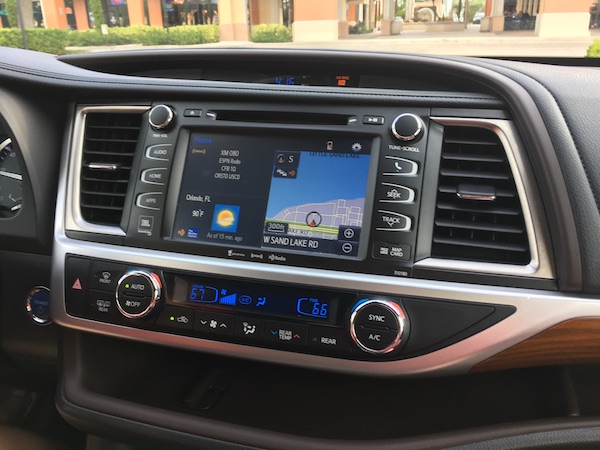 For my husband, it's about power and handling. He was impressed at the acceleration — "especially for a hybrid." (We had a hybrid SUV several years ago… it had no get up and go. It was not a Toyota.) The Highlander handles incredibly well, especially considering its size. The brakes were smooth, and it drove like a dream.
He was also impressed with the technology — from the camera to the stereo to the nav system.
Our son, age 20 and full-sized adult, was impressed with the captain's chairs. The second row captain's chairs with fold-out cup holders grabbed my son's attention immediately. The moment he sat down, he explored the second row — which definitely had more room than the plane on our flight down (and we had an extra seat in our row on the flight)! He stated, "This is, by far, the nicest car I've ever ridden in. You guys need to think about the back seat more the next time you buy."
Once we got moving, he felt a little closed in. He couldn't see out the front window easily. When we opened the panoramic moon roof (available as a special package add-on with the XLE) to let more light in, he instantly felt better. Then, we he discovered the rear seat USBs and could charge his phone, he felt even better.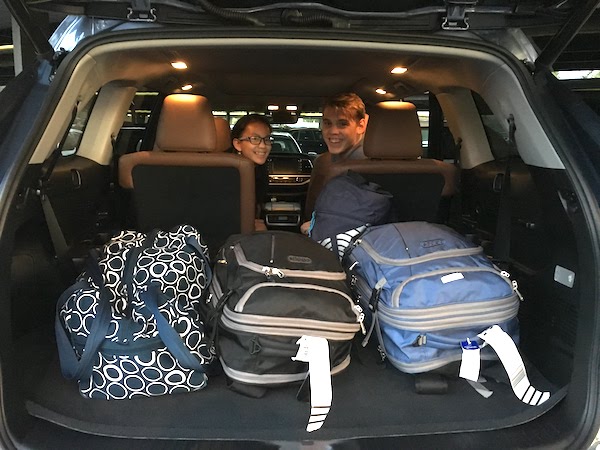 Our daughter, age 13, was impressed with the comfort. The bench seat in my SUV doesn't wrap her like the captain's chair in the 2018 Toyota Highlander Hybrid. She appreciated that. But, I think, most of all, she loved the cargo space! Because she's the shortest, we often tuck a bag under her feet on road trips. We didn't need to do that this trip — and she was happy!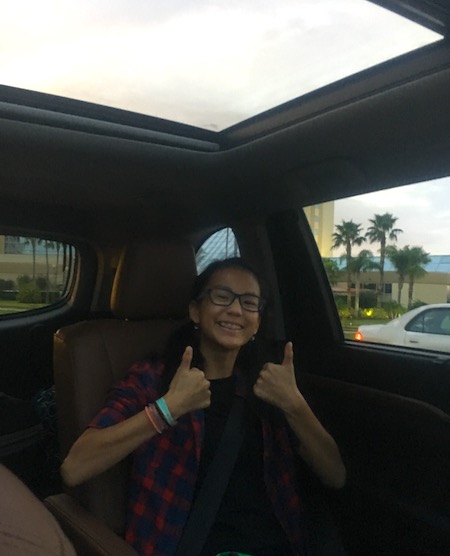 Who should consider the Toyota Highlander Hybrid
This is a great car for:
Families!
Road trippers who want a luxury SUV AND good gas mileage.
People who tow a lot (the Hybrid has a 3,500 pound towing capacity).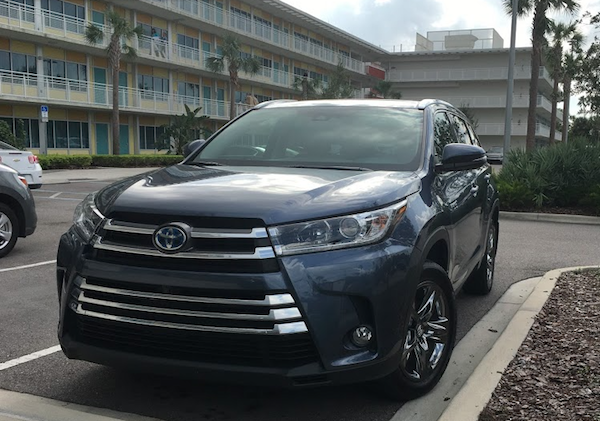 The base price of the 2018 Toyota Highlander Hybrid LE is $36,670 and comes standard with the Toyota Safety Sense package. The Limited (which we drove) begins at $45,160 and includes Blind Spot Monitoring and Rear Cross-Traffic Alert. The vehicles come standard with so much, there are few accessories to consider (though the LED lighting — interior/exterior — was pretty fun).
The 2018 Toyota Highlander Hybrid has the power of a V-6 engine, but runs on electric power or a combination of gas and electric resulting in an MPG of 28-30 mpg. Not too shabby for a full size SUV!
A word about that engine!
The Toyota Highlander Hybrid is the quietest vehicle I have ever driven! After parking at our hotel, I turned around to ask the kids any final comments about the SUV. Then I got out and grabbed my suitcase from the back end. My husband chuckled and said, "I know it gets great gas mileage and all, but don't you think you should shut it off for the night?"
YEP! Particularly when stopped at a light (or in park — ahem), the electric engine takes over and is very, very quiet!
If you're in the market for a high end, family-sized, hybrid SUV, the Toyota Highlander Hybrid should definitely be on your list. It's got the classic Toyota quality with all the modern innovations a family could want!
Special thanks to DriveShop and Toyota for allowing me this extended test drive experience. To learn more about the 2018 Toyota Highlander Hybrid, visit Toyota online.