Toyota RAV4 Review: His and hers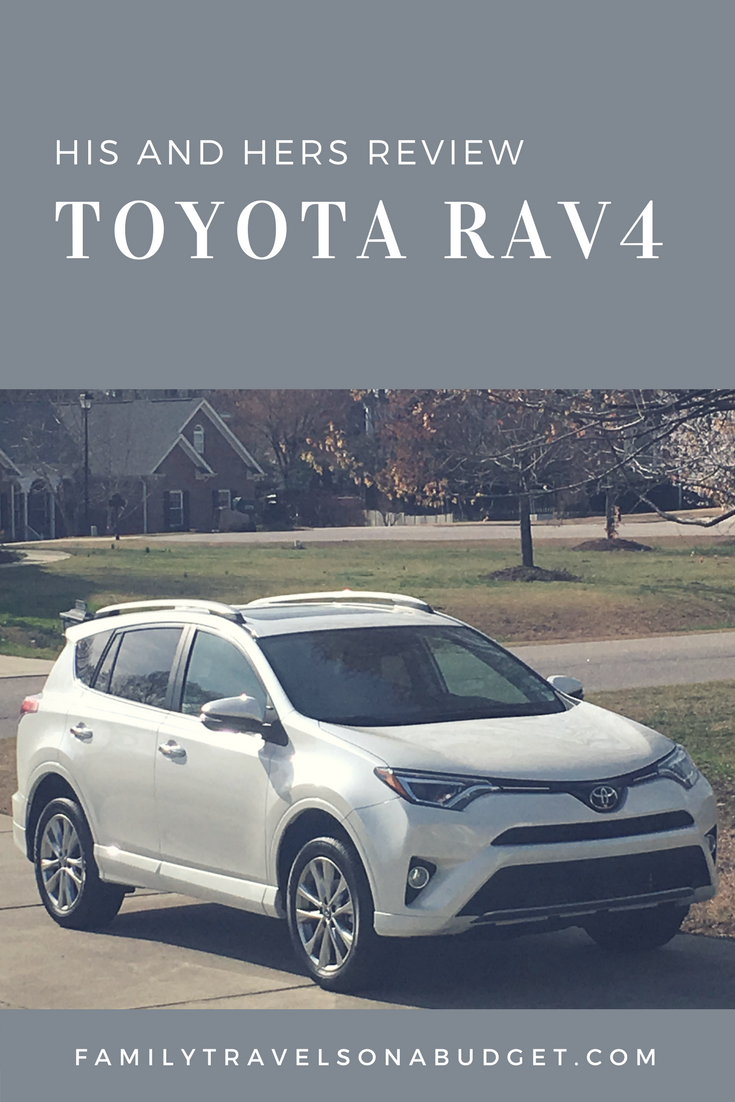 My husband got a new job a couple months ago and has to commute to Raleigh every day. He drives a decent car, but it's not very comfortable — and it's got about 90,000 miles on it, so he's in the market for a new one.
One of the vehicles at the top of his list is the Toyota RAV4. It's sporty. An SUV, he sits higher than in his sedan. And, it's a Toyota — long known for its reliable performance. We're practical people, so that matters!
A few months ago, we drove a Toyota Highlander on vacation and absolutely loved it! The Highlander is too big (and a bit too pricey) for us, though, so we are looking at a smaller SUV. So, we really looked forward to our extended test drive of the Toyota RAV4 2017 Platinum to see whether it makes the cut.
All about the Toyota RAV4 Platinum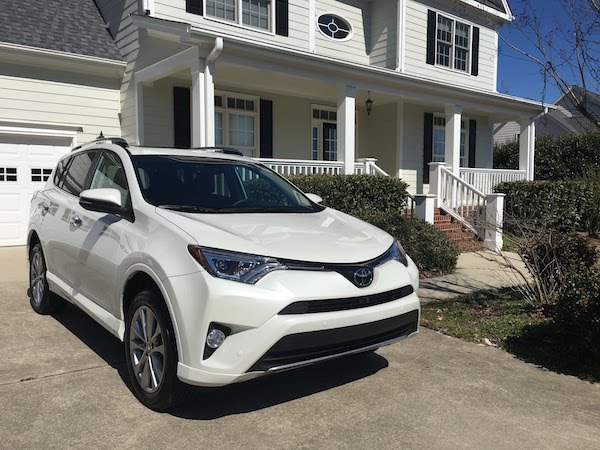 The compact SUV market is quite competitive, with the Toyota RAV4 sitting at the top. The RAV4 is roomy and most safety features come standard. Of course, it's also got Toyota's reputation for quality going for it. As the best compact SUV 2017, it should probably make everyone's compact SUV comparison list.
The 2017 Toyota RAV4 Platinum AWD is the top trim model for this SUV. It comes standard with SofTex seats, 18-inch alloy wheels, heated front seats, power seats with memory, hands-free power-operated lift gate, and blind spot monitoring with rear cross-traffic alert.
Other features include a JBL premium audio system with navigation and an app suite, all the safety features you could want (forward collision warning with automatic braking, lane departure alert, adaptive cruise control, and automatic high beams). While technically a safety feature, the Bird's Eye View Monitor gives a 360-view of the area surrounding the vehicle — handy in busy parking lots!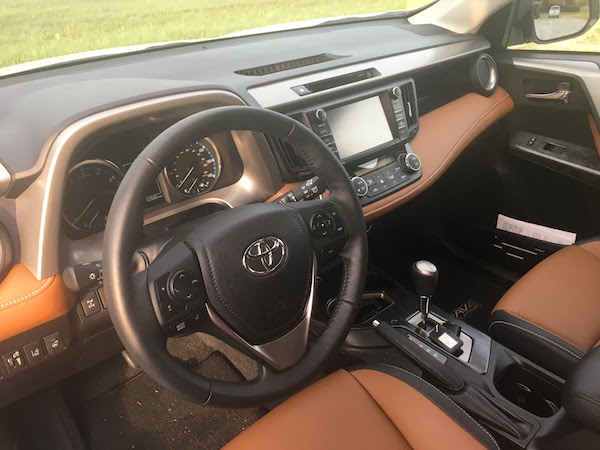 Toyota RAV4 Engine
For my husband, engine power and gas mileage are important features. The RAV4 Platinum has a 2.5 liter four-cylinder engine with a 6-speed automatic transmission and sport shift mode option that converts it to an all wheel drive. There's also an eco function for better gas mileage. In general, the RAV4 Platinum gets a 22 mpg city and 28 mpg highway — which is good, but not great.
The one thing my husband didn't particularly like was the handling and feel while driving. He described it as "truck-like," not the sporty feel he wanted. I thought it was sluggish, particularly starting from a stop. But, once it got to speed it was a pleasure to drive.
Our Toyota RAV4 Experience
We tested the Toyota RAV4 Platinum as a commuter vehicle, as an errand running SUV and as a sporty, fun day "car." It did better in some areas than others.
For commuting in heavy traffic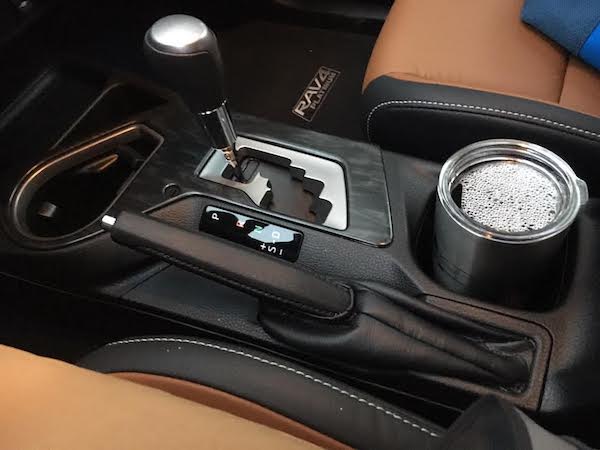 The RAV4 is comfortable and stylish. The NAV system and other controls are all intuitively placed and easy to use. As with all Toyotas, it provides excellent safety in heavy traffic. Sitting higher than in a sedan, the drive seems even easier.
But, the Toyota RAV4 Platinum in standard mode lacks pep — so it's a bit sluggish in lane changes and merges. In ECO mode, it's even less responsive. And while sports mode is better, the reduced gas mileage isn't worth the trade off. The sluggish responsiveness and good — not great — gas mileage make this only an "okay" option for commuting.
The NAV system is pretty good, offering a variety of screen display options including a "next turn" prompt in the middle of the dashboard. But, the NAV system does occasionally need to be updated, so that's something to keep in mind.
For running errands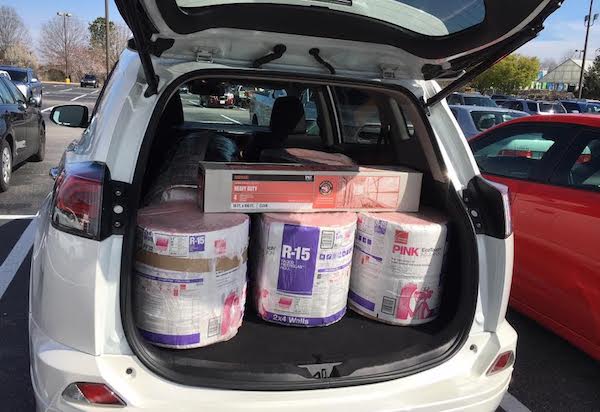 One of the highlights of the RAV4 is its cargo capacity, and the 2017 RAV4 is no exception. After a plumbing leak, we had lots of house repairs to do. So, we drove the RAV4 to our local supply store to get insulation and other needed items. the RAV4 was easy to load. We didn't even fill the space, despite the bulky insulation!
The 360 degree Bird's Eye View Monitor helped us make sure there were no carts or anything else in our way before pulling out of the parking lot. As for handling, it does great. Loading it with construction materials didn't slow it down. For running local errands, the RAV4 is an excellent option.
For sporty fun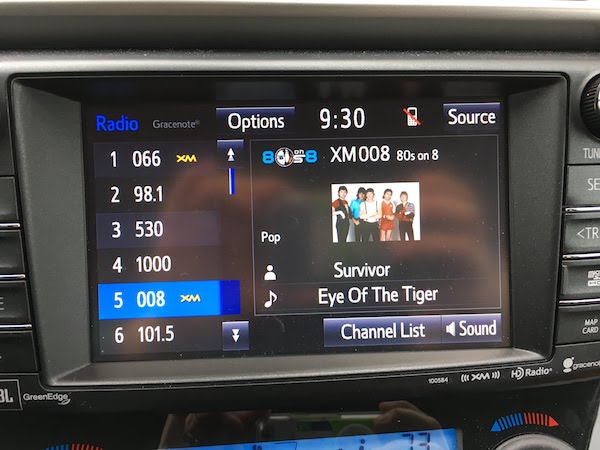 A big advantage of my husband's new job is that he gets Tuesdays off. NICE! While our daughter is in school, we get a whole day to ourselves, no babysitter required (she's kind of old for that, but you know… we wouldn't leave her home alone all day). So, on Tuesday, we planned the day and set out for fun.
When it comes to play, the RAV4 is awesome!!! The sporty styling is certainly a plus for creating a fun factor. The comfortable interior and awesome stereo add to the experience. We cranked the 80s music (not too loud, of course), opened the sunroof and had an absolute blast!
Compared to our sedan — well, that's not a fair comparison, is it?
Toyota RAV4 side by side comparison
Rob and I scored the Toyota RAV4 in a number of categories (we're a little geeky!), and here's how it stacks up for each of us. It's safe to say the Toyota RAV4 makes the short list, but we have a few more SUVs to check out before we make a final decision.
[table id=1 /]
The 2018 Toyota RAV4 Platinum starts at $36,250 and comes nicely equipped at $38,629 with the sport features (cargo cover, cargo mat, charger upgrades) and paint protection an active family might want.
Toyota RAV4 Models
The Toyota RAV4 LE (base model) starts at $24,510, has fabric seats and includes the most important safety features. With cargo cover and mats, it comes out to $27,740. The RAV4 LE gets better gas mileage than the Platinum at at 23 mpg city and 30 mpg highway.
There are several other models, including the hybrid which is great for city driving at 34 mpg for stop and go traffic. For kayakers and bikers, the Toyota RAV4 Adventure comes with extra features, like durable rocker panel guards and integrated black roof rails to help you get to the fun faster — and easier!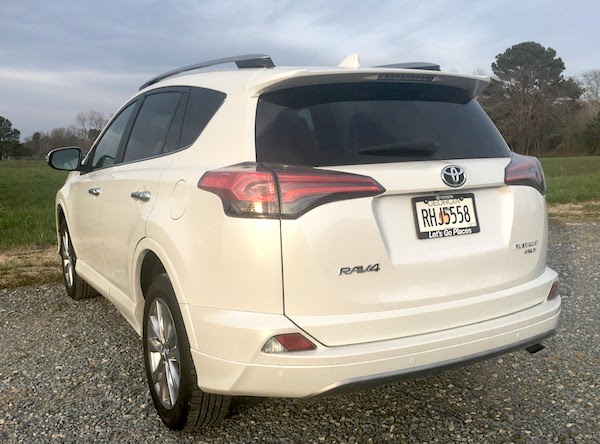 We would like to thank Toyota USA for providing the RAV4 Platinum for purposes of this review. All opinions are mine (and Rob's).