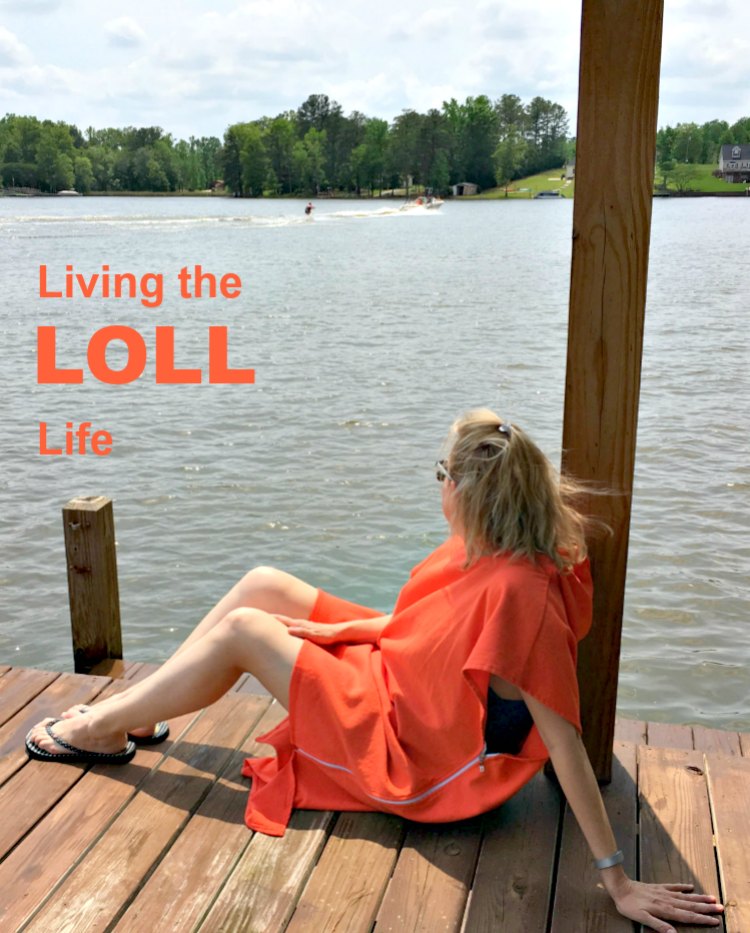 I absolutely love living in the Carolinas, especially in the summer at the lake. Who can argue with kayaking and paddle boarding the day away, right?
Well, our hungry bellies do… all that exercise, you know. So, I need to be a quick change artist to feed the wolves — I mean, kids.
Enter my secret weapon and FAVORITE summer accessory for 2017, the LOLL beach towel — which is so much more than a towel.
The LOLL beach towel is made from 100% cotton turkish towel, which is thinner and lighter than a regular terry towel and perfect for hot summer days. It absorbs water well and dries fast. AND, it packs small — which means I can take it everywhere I go.
The design makes this "beach towel" so special. I can wear it as a swim coverup or as an outfit to run errands, relax by the lake or cook for the crew.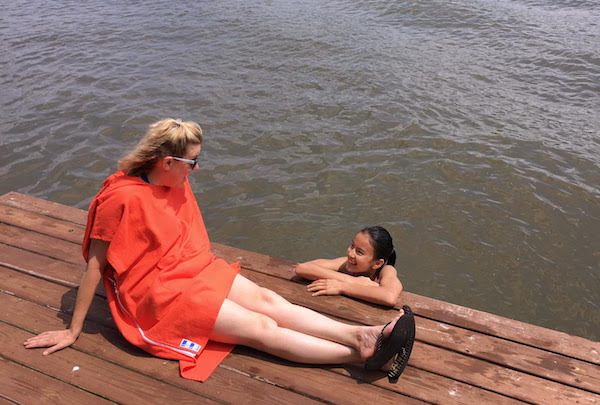 The LOLL turkish beach towel design
It's longer in back than in front, so I always have something to sit on. That means no more sticking to the hot car seat (or in my case, the boat) or getting gritty sand on your legs.
The neckline on my LOLL is "squared" so it doesn't squish my neck.
Zippers on both sides mean I can open it up completely to use as a traditional beach towel.
Two interior pockets, a small one to keep money and cell phone dry and safe, and a larger one to use as a pouch for sunscreen or water bottle, mean hands free convenience for beach (or lake) days.
Check out all the features and designs at the LOLL online store.
Each LOLL turkish beach towel is one size – and will fit women's sizes 4-16 US.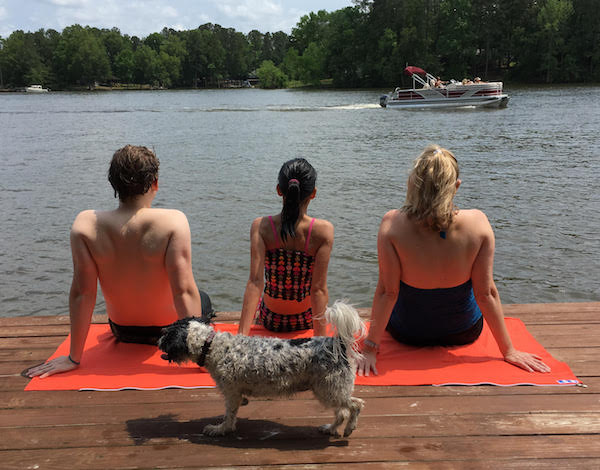 About the LOLL name
LOLL has two meanings. The dictionary definition of LOLL means to lie about or chill out, which is what I do at the lake, for sure. The second meaning is cute… and captures the spirit of this designer: Lots Of Love Lara.
As she says,
Unzip, relax and grab some zzzzzs or a magazine or just hang out and chat to friends.  I hope that you enjoy your LOLL as much as I do, I can't wait to hear your thoughts!
Order your LOLL at the website. The cost is only $40 USD plus postage (approximately $5). Check out LOLL on Facebook and Instagram.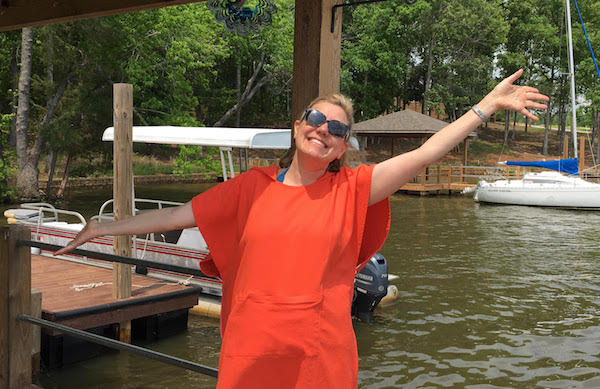 This is a sponsored post. I received my LOLL for free in exchange for this review. All opinions are my own.