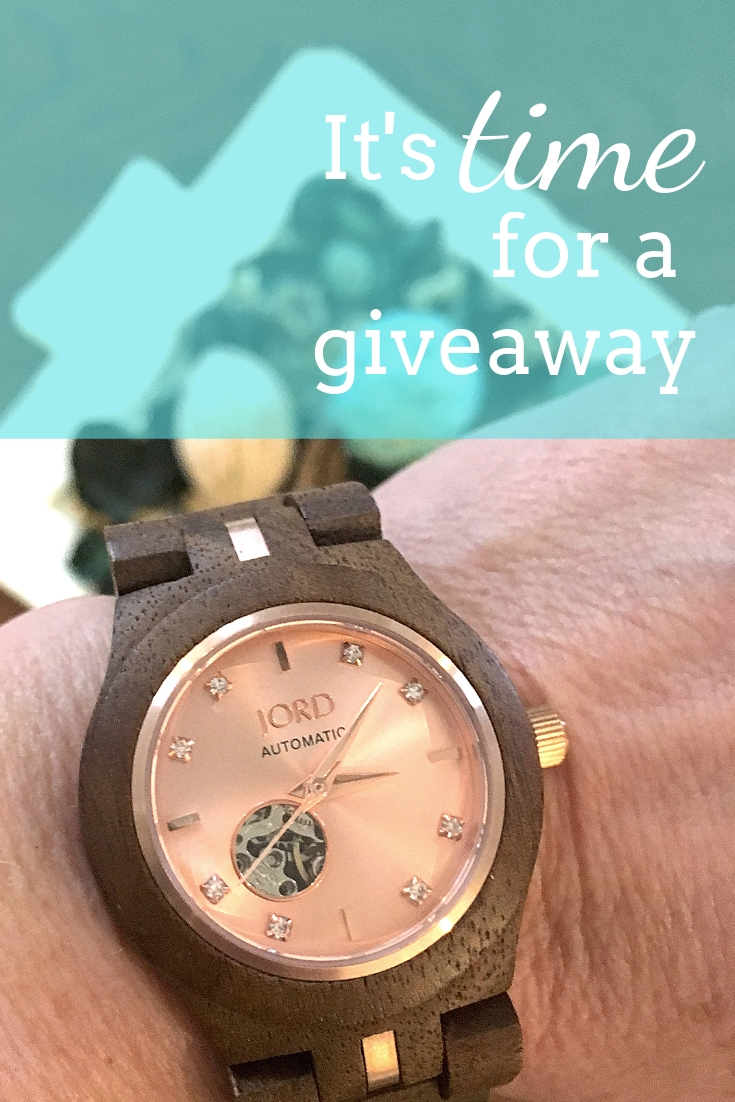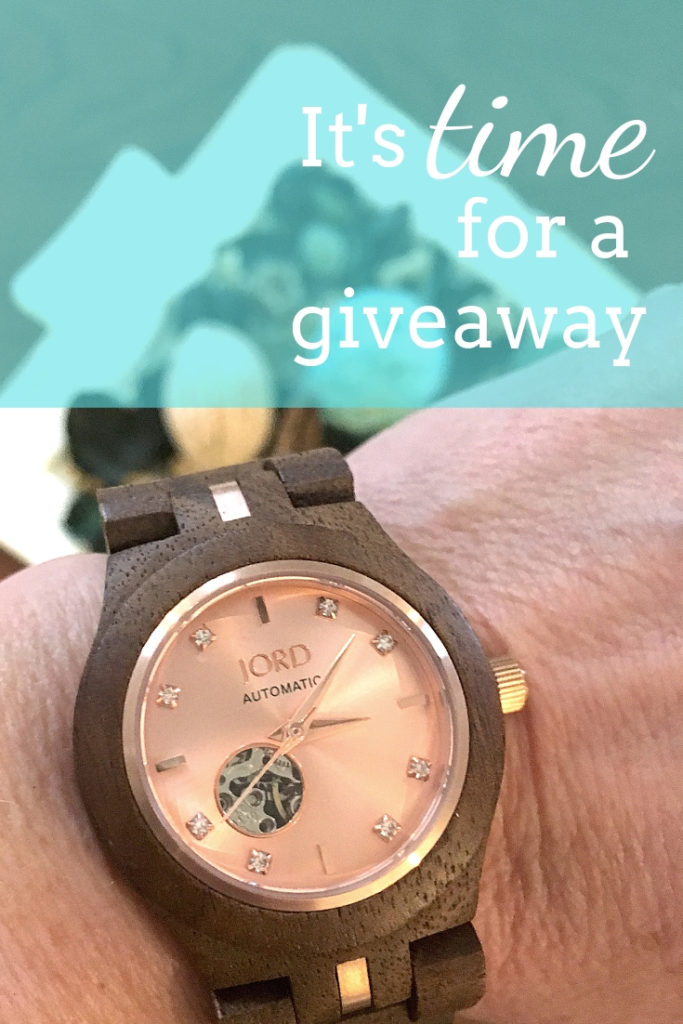 When JORD Watches reached out to me to collaborate on a giveaway, I was thrilled. A few of my friends own JORD wooden watches for women, so I was familiar with the brand and its quality. I replied immediately with a yes, knowing I'd get to share something I truly love with you, my readers.
If you're not familiar with JORD (pronounced Yode, like Yoda without the a), the company creates designer watches from natural materials, focused on quality and casual elegance. They are based in St. Louis, despite that Norwegian sounding name. Each piece incorporates a sophisticated mix of natural, and largely re-claimed materials, quality movements and components for a distinctive look.
These woodwatches aren't something you'll find everywhere. They stand out, kind of like JORD's philosophy, "moments are bigger than minutes." That's a philosophy I can stand behind!
JORD provided me a choice of wooden watch from their ever-growing style of watches to review and share. I selected the Cora Koa and Rose Gold style. The warmth of the rose gold face against the Hawaiian koa wood has a warm look I simply adore. Swarovski crystals add a bit of sparkle, the perfect amount of bling for my casual, feminine style. 
When ordering my wooden watch from JORD, I provided my wrist measurement, using the tool they provide for accuracy. Yes, they custom fit the watch band for you! Then I waited for it to arrive, and free shipping is standard worldwide.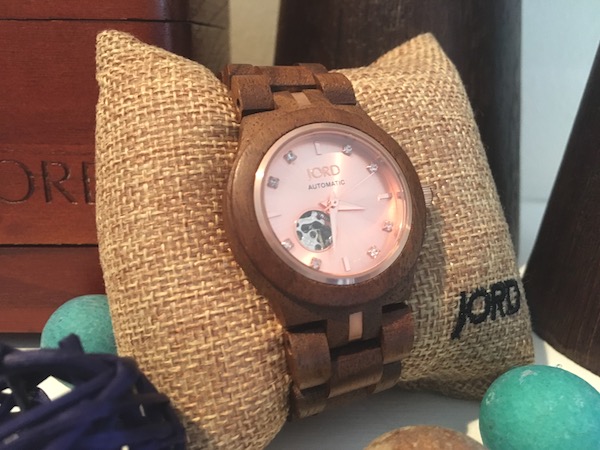 It comes in a stunning wooden box, with the JORD logo etched in the top. The box is ventilated to help control humidity when you're not wearing it. It also comes with a polishing cloth, conditioning oil and care instructions to ensure years of enjoyment. 
When it comes to style, I'm pretty laid back, sporting jeans, leather boots and a pony tail most days. I love big sweaters and relaxed styles, but I also want to feel "put together." Whatever I'm doing, this timepiece adds that special "zhoosh" I want.
This is a great gift for yourself OR for someone who appreciates beauty and practicality all in one. JORD watches can be engraved to commemorate a special day. Or, the box can be engraved if you prefer. You can even upload a custom design in your own handwriting!
These luxury watches are reasonably priced, ranging from $139-$350 depending on the style, though engraving is extra.
But enough about my watch! It's time for a giveaway!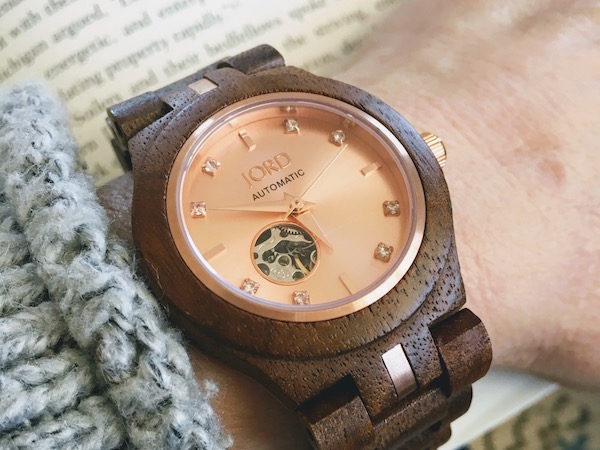 How would you like your very own JORD wood watch? Simply enter our giveaway for your chance to win $100 toward the watch of your choice!
>> ENTER OUR GIVEAWAY RIGHT HERE <<
I hope you win, but if you aren't the big winner, JORD made sure everyone wins! Everyone who enters my giveaway will get 10% off any watch they order! The contest will close February 28, 2019 at 11:59 p.m.. The winning $100 and 10% off discount will be provided by JORD Watches and are subject to their terms.