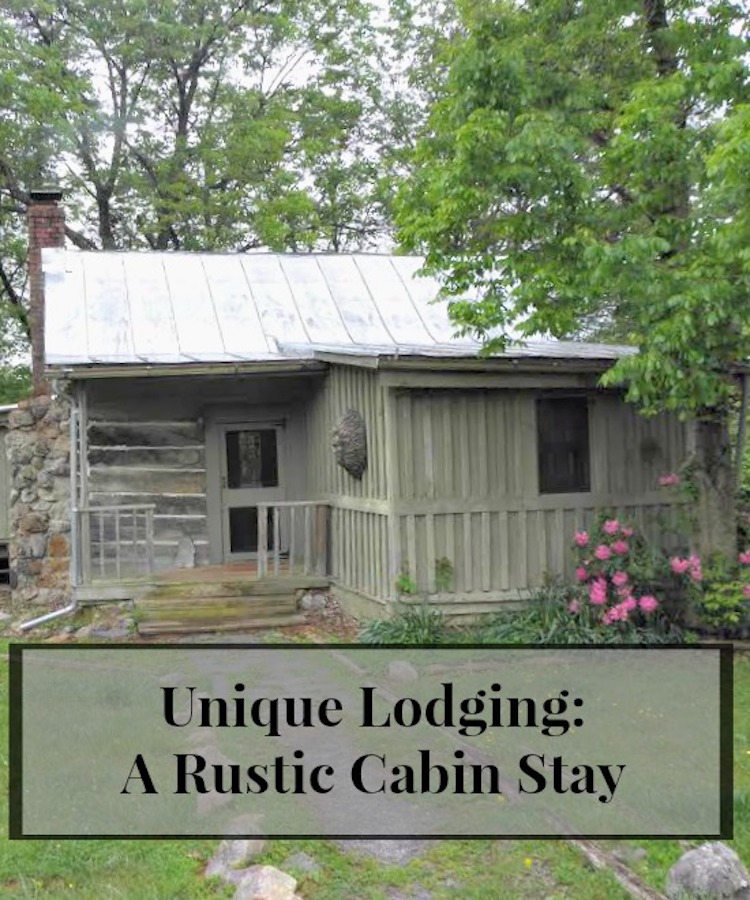 Hotel stays are great for so many reasons: rewards points, consistent accommodations (no surprises), useful amenities (wifi, pool, exercise room and 24 hour desk). But, are hotels always the best choice?
When my kids were little (and I was less adventurous), I preferred the consistency of hotel lodging. Today, though, I think non-traditional lodging offers an appeal that chain hotels just can't meet. It's hard to beat the excitement of sleeping in a boat, on a train, or even in a rustic cabin in the woods. When you stay someplace unique, it adds to the vacation experience.
This summer, Ellie and I met some friends in the Shenandoah Valley to explore historic Lexington, Virginia. We moms wanted to stay someplace where we could relax after the girls went to bed. So, we stayed at the Cabins of South River Highlands just 4 miles from Lexington.
The Cabins at South River Highlands
The cabins at South River Highlands are historic buildings, moved here from nearby farms to create a quiet escape from everyday life. Each cabin is unique, with rustic charm and modern conveniences like air conditioning, comfortable beds and running water. No need to use the outhouse! Phew.
The Homestead: This is the original cabin on the property, built in the late 1800s, which has a wide front porch and back grilling deck. It has two bedrooms and sleeps four comfortably.
Stonecutter's Cabin: The cabin is named in honor of the stone mason who lived here before it became a vacation rental. It is the most spacious cabin, with an 850 foot great room with stunning views of the glen that surrounds this quiet retreat. It sleeps two.
Writer's Retreat: This cozy cabin is decorated simply and sits on almost an acre of hayfield. Enjoy a peaceful cup of coffee on the front porch to start the day or the stars overhead as night settles in. This quiet retreat sleeps two.
The Highlands: The oldest cabin, built in 1775, has a large main room with kitchenette and a large bedroom on the second floor. Watch the wildlife from the screen porch off the kitchen. It sleeps four.
DeHart Cabin: Built in the 1860s, this cabin offers two bedrooms and a small sleeping room to accommodate larger families. The back deck with grill and ample sitting space overlooks the river, visible during winter, and wide space all around provide a true sense of privacy. Sleeps five comfortably.
Tips for staying in unique lodging
We stayed in the DeHart Cabin, which worked well for us. However, I wouldn't be comfortable here with really small kids. When considering unique lodging, these tips should help:
Ask the owner about child-proofing. For example, the DeHart Cabin had a large hearth, easy to open kitchen cabinets and exposed electrical outlets. If you know the hazards before you go, you can prepare more effectively.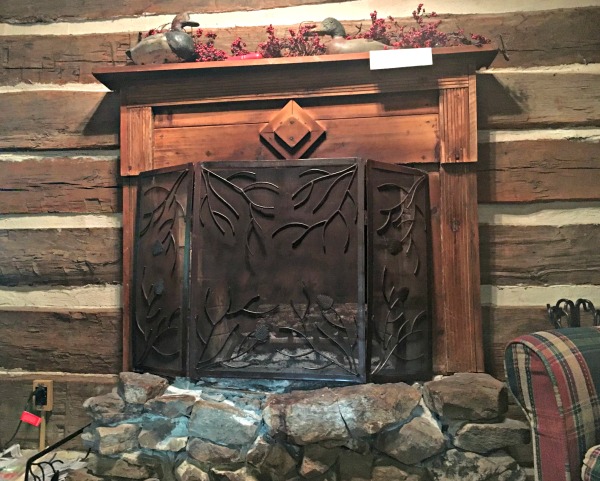 Expect it to be different. Non-traditional lodging is special because it's different. If an owner is forced to modernize a historic cabin to the point it loses its historic charm, it's really no different than a hotel. Our cabin had a loft, accessible by drop down ladder. The railing at the front of the loft did not have "safety" rails — just a couple rails across the front. There were no rails around the opening to the ladder. The girls (ages 10-12) loved this cozy hang-out space. They were old enough to respect the railings and use safety at the ladder. I would not have allowed a small child to go up there unsupervised, though.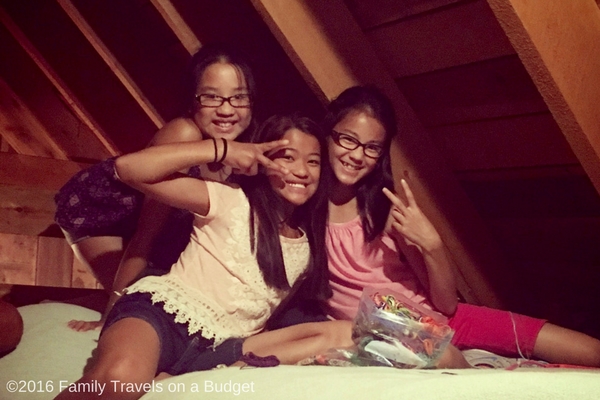 Understand the rules. Unique places like this have their own rules. For instance, we were cautioned that not all of us should shower morning or night to protect the septic system. The owner also expected us to wash all the dishes and return them to where they started and put all furniture and pillows back where we found them. Other places I've stayed don't provide bedding or soaps. These properties aren't hotels — so the rules will vary.
Note any damage on arrival. When we arrived, the screen had pushed out of the front door. I also noticed a broken electrical outlet cover and had trouble with the key not working in the lock. I let the owner know of this damage right away so that I would not be charged a damage fee. If you notice something broken, let the owner know right away (some provide a checklist) so that you don't face unexpected charges at checkout.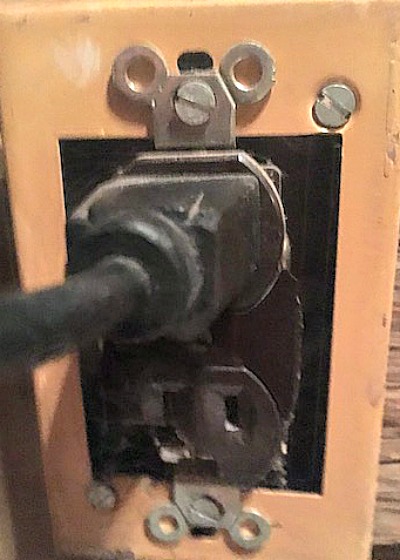 The benefits of unique lodging
We stayed here for the space — having a living room and kitchen area gave us moms a place to visit and space for the girls to play. We benefitted from the historical setting — making the cabin a part of our historical vacation experience — which led to some interesting discussions about the missing conveniences. I truly believe the girls learned more because of our cabin stay than they would if we had a typical hotel room. An added bonus, unique lodging choices are often more economical than traditional hotel rooms. Owners don't have the same overhead that hotel chains do, so they can offer accommodations for less.
I'd love to hear from you! Do you consider unique lodging options for vacation? Why or why not?
We were provided free lodging at the DeHart Cabin for purposes of this review. All opinions are my own.