We talk travel about unusual vacations a lot at our house. "Someday, I would like to visit _____________." Fill-in-the-blank: the Amazon River, Thailand, or the Swiss Alps. "I'd love to stay in a/an _____________." Irish castle, yurt, or ice hotel. We dream about a lot of adventures, though I can't imagine we will ever do them all. Of course, I never thought I would climb the Great Wall, either. But I did. Or eat baguettes in Paris, though now I have.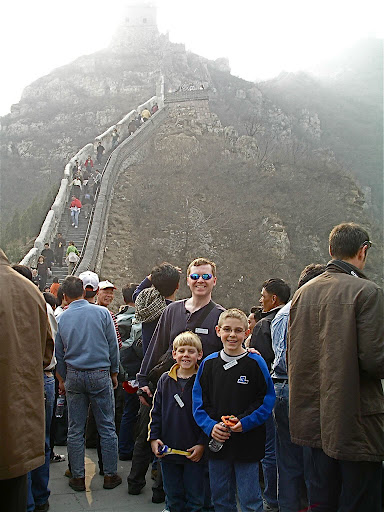 March, 2005
A cloudy day at the Badaling Gate
I'm compiling a list of unusual vacations within the United States. Here's the start:
These are just a few of the unusual vacations swimming in my head. What would you do?
Happy travels!
Like this post? Please share!