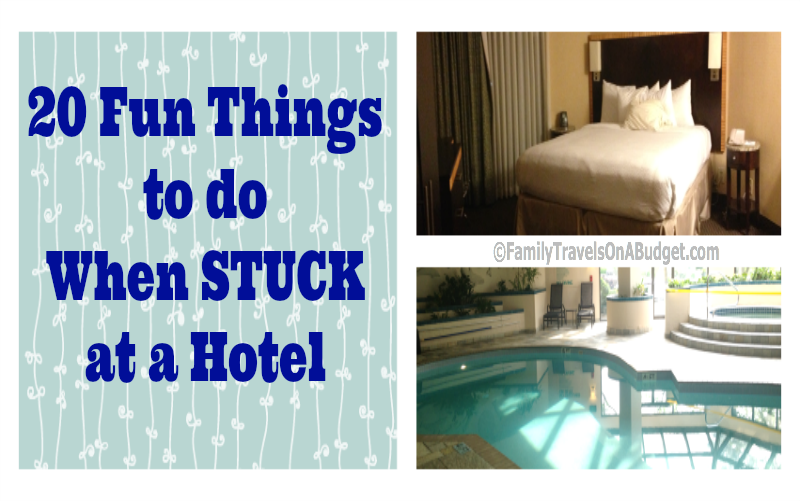 For months, I looked forward to a December trip to Dallas, Texas and the warm, sunny temperatures sure to greet me. As luck (bad luck is luck too) would have it, the Dallas area got walloped by a fierce ice storm that shut down the airport, the mall, restaurants and — well — the whole area! Stuck at the hotel with all my plans canceled, I had two options: lounge around my room and watch soap operas OR explore and find fun things to do. I chose the latter!
If you find yourself stuck at a hotel, particularly with kids, maybe these 20 activities will help you pass the time AND have fun doing it! Most of these are great for when you get stuck at home, too!
20 fun things to do when stuck at a hotel
1. Play with shaving cream.
2. Let the kids give you (and dad if he's brave) a makeover. Or give the kids one!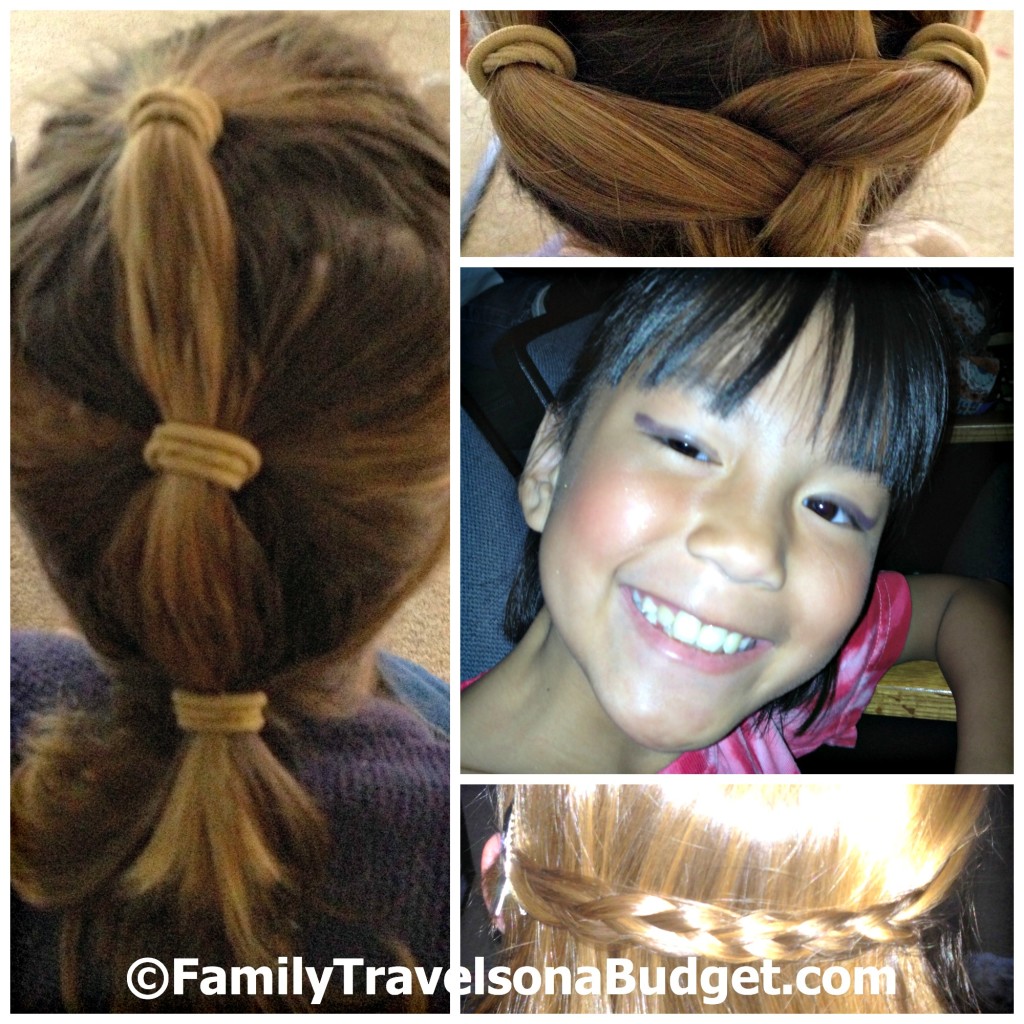 P.S. She is NOT usually allowed to wear makeup! Special treat.
3. Count the stairs from the ground floor to the top floor… Yes, that means stair climbing. If you prefer, count the stairs going down.
4. Draw pictures on the steam-covered bathroom mirror.
5. Write an old-fashioned letter to loved ones on hotel stationery.
6. Jump on the beds (maybe ask the neighbors below when is a good time).
7. Have a pillow fight.
8. Order room service.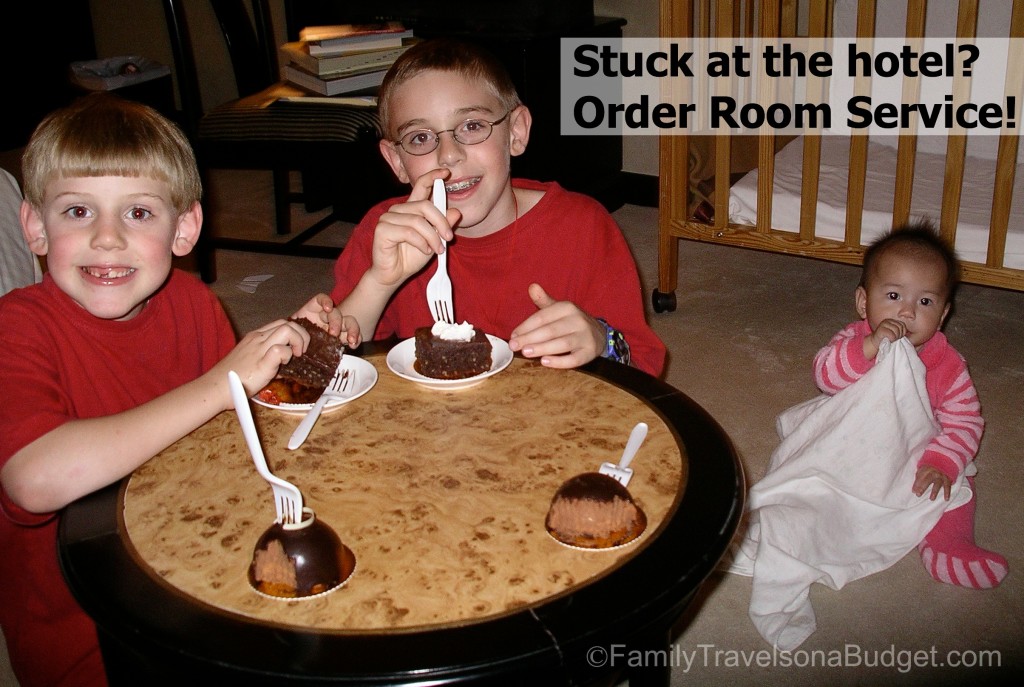 9. Write thank you notes for the hotel staff who are likely working double shifts and dealing with grumpy guests. Be the difference!
10. Open the curtains and have everyone draw a picture of what they see outside the window. Ask for paper from the front desk if you need it.
11. Go on a scavenger hunt through the hotel. Ask the front desk if the hotel has one pre-made. If not, make one and see how long it takes the kids to find everything.
12. Splurge on an in room movie. Watch it in pajamas all snuggled on one bed.
13. Build a blanket tent.
14. Practice your ninja skills. The goal: To get to someplace at the far end of the hotel without anybody seeing you. Sneak through the halls, tiptoeing and hiding behind pillars. The quieter the better.
15. Write a note to housekeeping thanking them for their hard work. Place it on beds already made.
16. Sit in the lobby and count shoes of passersby by color. What color is most popular?
17. Let the kids quiz you about what life was like when you were a kid. They don't know life before the internet, drive through restaurants or self-serve gas stations!
18. Make towel animals.
19. Skip down the halls. Yes, parents too!
20. Take a ride on the luggage cart. Is it a train? A princess carriage? A pirate ship? Watch out for other guests!
Have you ever been stuck at a hotel? How did you entertain your kids?
Read more