Carryon Luggage Organizing Tip
One of the hardest things about long air flights is organizing your carryon luggage. Any flight can be challenging, but it seems the longer the flight, the more you need. Traveling with kids adds to the chaos. To minimize the chaos, and increase the odds that you won't lose your mind while flying, use ziploc bags to organize everything you need!
EVERYTHING!
 Everything I need to pack into the bag:

Change of clothes, toys, books, camera, 

bathroom essentials, purse, iPad, computer and liquids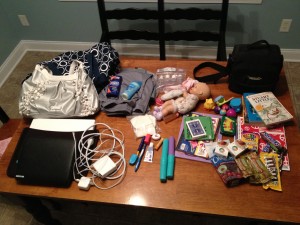 Here's how:
Pack a change of clothes for the kids. In a one-gallon bag, pack a change of underwear, shirt and lightweight pants for each of the kids (one bag per child). If they have an "accident" or spill their drink, you have ready access to a change of clothes AND a handy place to pack the dirty items.
Make a freshen up bag. Include toothbrushes, travel size toothpaste, face washing wipes, and travel size deodorant. Most travel bathroom bags are bulky and include more than is ESSENTIAL for air travel. Simplifying by packing the basics in a ziploc bag means less to juggle during a long flight.
Provide toys. Pack games, coloring book and crayons, Wikki Stix, dolls and superheroes each in their own bags as space allows. When the kids get restless, pull out a new bag of items to play with without the risk of dumping everything.
Include a bag of essential papers. If you don't organize your reservations on your smartphone, keep all your reservations in one place. Sliding a ziploc bag in and out of a carryon pouch is easier than cramming all the papers in and hoping not to lose anything. It also provides a handy place to store receipts throughout the trip.
Make a fun snack bag. We pack fruit chews, gum, individual servings of crackers and pretzels in a gallon size bag for easy access throughout the trip.
Here's everything packed in bags.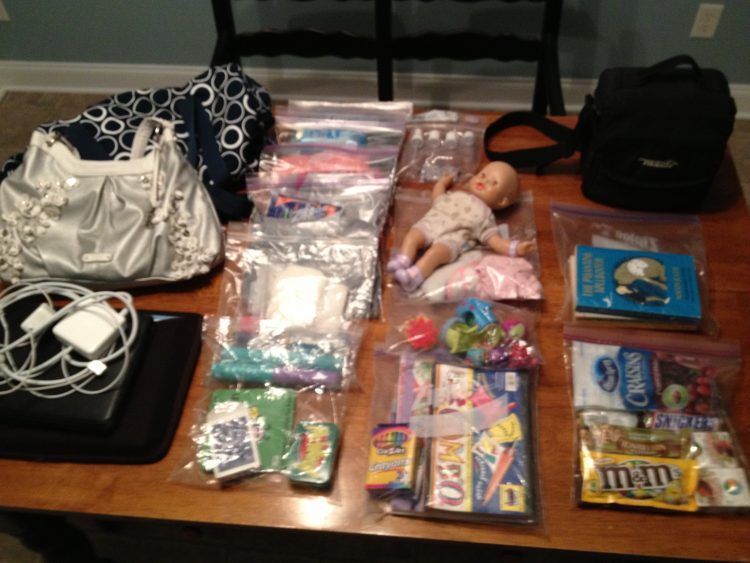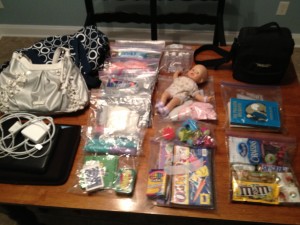 The bag is loaded: Each change of clothes and the bathroom
bag are placed at the bottom because they're least likely to be used.
Games, toys and snacks are packed toward the top
easy accessibility on the plane.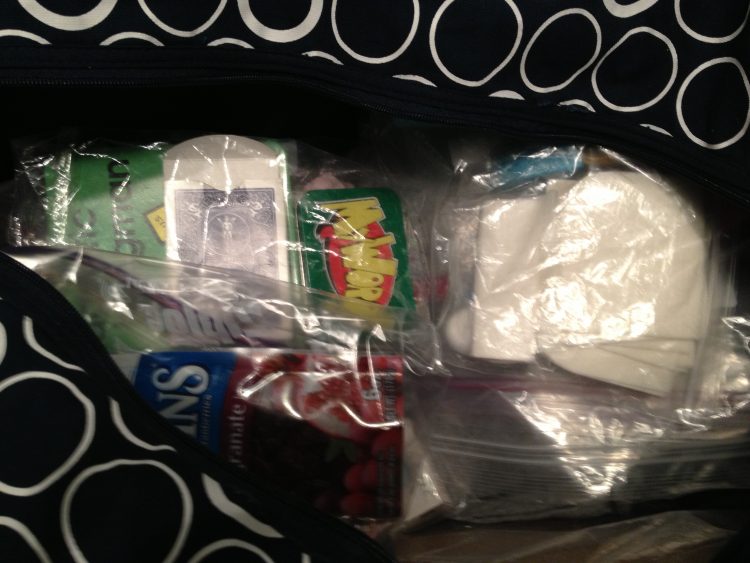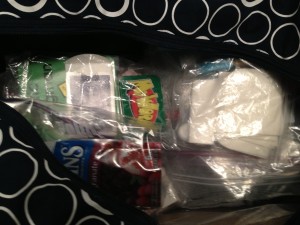 The computer and "3-1-1" liquids are placed at the top
for easy access at the TSA checkpoints.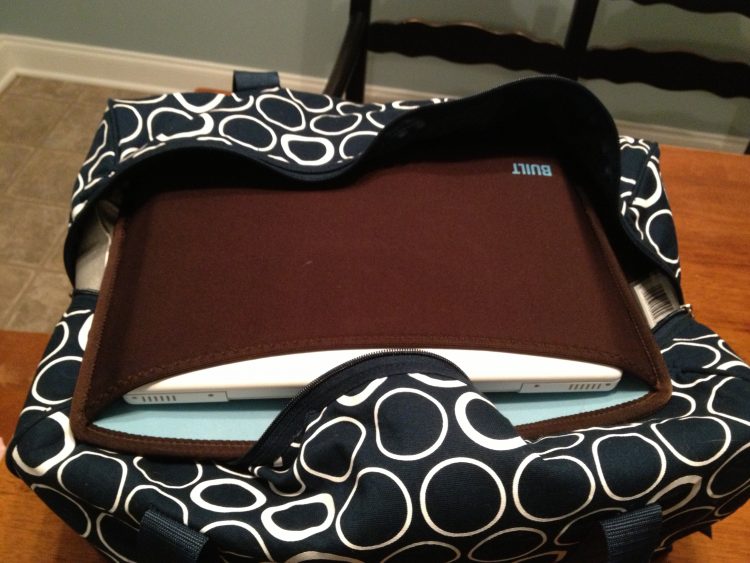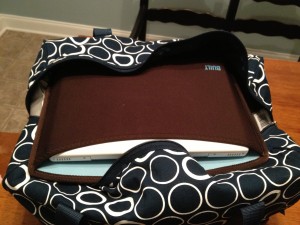 VOILA!
Everything fits!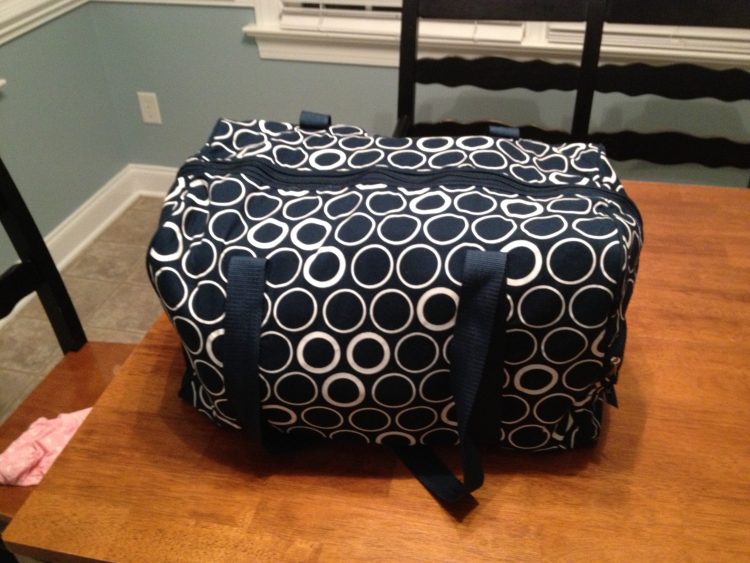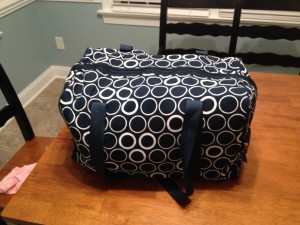 We actually reuse our ziploc bags trip after trip. They last for years and are far cheaper than luggage organizers. They are waterproof (or very close to it), so that helps too. Because everything is self-contained, I can quickly find what I need without worrying that I might lose something.
Special note: Now that my kids are older, they each pack their own carryon with their own bags: one for a change of clothes, one for snacks, and one for each type of toy/activity they want to take. My bag keeps getting lighter while they learn to travel light and efficiently.