How to select a professional pet sitter
Traveling with pets is great, but it's not always an option. Don't worry! You don't have to cancel your travel plans if you can't take your pets with you. In fact, overnight pet sitting is a great alternative, sometimes better, for pets and their people.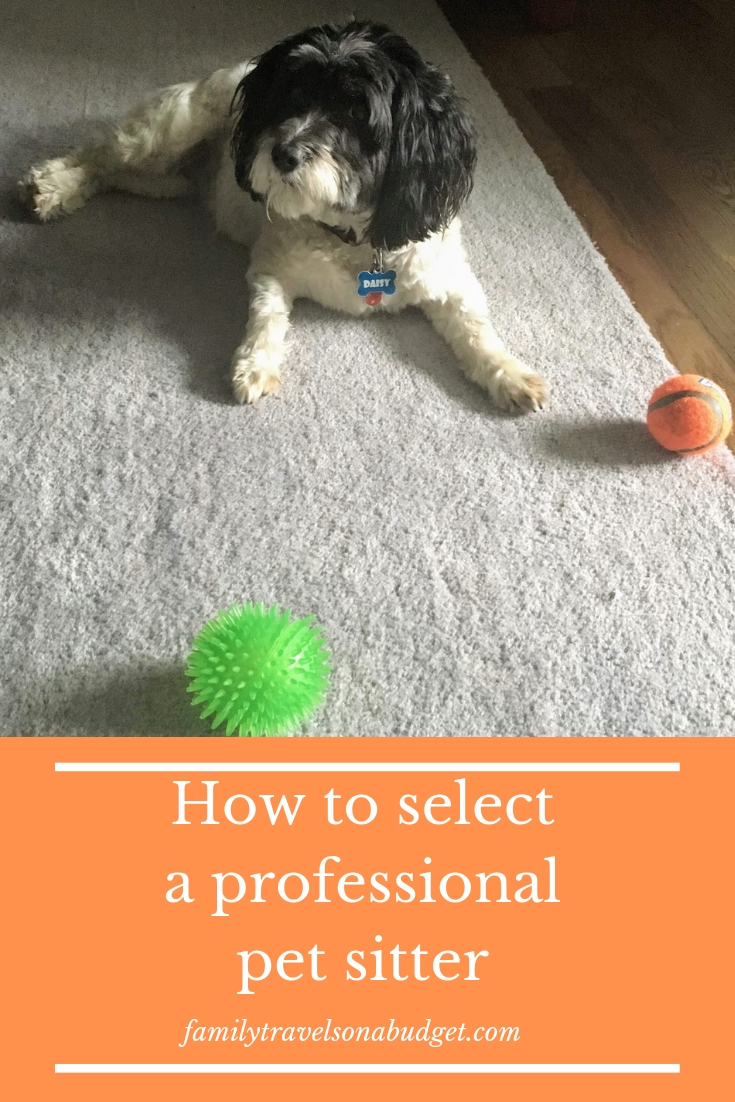 How to find professional pet sitters
Professional pet sitters are a great option for pets who can't travel, as they provide in home pet care that is cheaper than animal boarding. With several pets of our own, pet travel isn't really an option for us and neither is boarding so many, so we always use pet sitters. The best thing about in home pet care with a professional pet sitter is that you don't have to worry about taking your pet out of their comfort zone.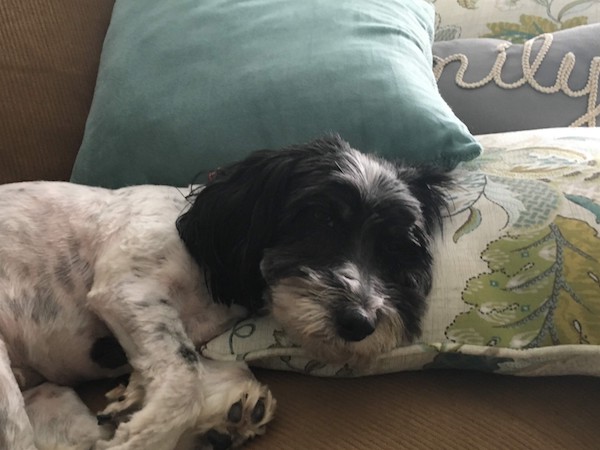 Factors that influence the type of pet sitting services you'll need
Does your pet have owner separation anxiety? Some pets refuse to eat and/or withhold their waste if their owner is away.
Can you trust your sitter? We have only ever hired friends or family members to pet sit for us. You have the option of hiring someone you don't know (either an individual or a company) if you can't find a friends or family owner to pet sit, but make sure you do your research.
What "level" of sitting do you need? Do you need overnight pet sitting? Can you just ask a friend or family member to stop by every few hours (or even once a day) to check on your furry friends? Would you prefer to have your pet taken care of at your sitter's home? Or, would you prefer to have house and pet sitters stay at your place?
How to choose a professional pet sitter
So you've decided to hire a pet sitter. My family either asks my cousin to stay over or our neighbor to pop in every once in a while. Our friends and family know our pets and our home, so we can trust them to take care of both making the process easy.
If you don't have friends or family available to watch your pet, though, you can go with professional pet sitters.
Pet experts recommend the following tips for finding a pet sitter:
First and foremost, learn all you can about a prospective pet sitters' qualifications. (Are they insured? What training have they had? Can you contact references? etc.)
Find out what services are included. Will they walk your dog? Groom your pet? etc.
Your pet sitter should have a backup plan for if they become ill or have car trouble.
Will the pet sitter be at your house 24/7 (or their house 24/7 if they are watching your pet at their house), or are there times when they will be out?
Find out if the prospective sitter is willing to sit your pet for a shorter period before you hire them for your longer trip. This trial run can acquaint your pet with the sitter as well as help you decide if the sitter is right for you.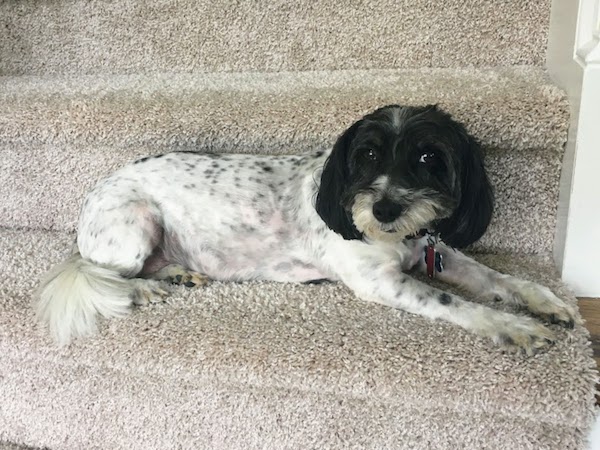 The Humane Society recommends making sure that the pet sitter can "provide written proof that they have commercial liability insurance (to cover accidents and negligence) and is bonded (to protect against theft by a pet sitter or their employees)."
In addition to their list of tips, the Humane Society recommends the National Association of Professional Pet Sitters and Pet Sitters International for finding a pet sitter who is qualified, trained and insured.
Pet sitting rates will vary based on all of the above factors, with overnight dog sitting rates generally being higher than doggie day care where the dog sitter stops in a few times each day. If you need a cat sitter, daily visits might be sufficient and will keep your pet sitting rates down. Bottom line: The more you ask of your in home pet care giver, the more you should expect to pay.
How to prepare for your pet for the pet sitting services
So you've found the perfect dog sitter. How do you prepare the dog for pet sitting services? It depends on if your sitter is going to stay at your house or if your pet is staying at their house, and how long they are going to stay at your house (are they a live-in sitter or are they just stopping by?).
Here are some tips for preparing for the dog sitter:
Make sure that your pet is socialized and will allow your sitter to handle them. Your pet should also have a chance to get to know the pet sitter's house if they will be staying there. This is why having a trial run is important.
For pets with separation anxiety, provide the dog sitter with all the tools you can to ease the pet's stress:

Provide plenty of time for your pet to get to know the sitter — pay the sitter for that time.
Leave the TV on — playing a show with a lot of talking or soft music, like Mozart.
Take your pet to the vet if anxiety is severe. The vet may have some options to help.

Your pet should have their ID tags and collar, as well as all vaccinations.
Show your pet sitter the important features of your home, such as the circuit breaker. Teach your pet sitter how to handle the security system if you have one. It's also nice to show your pet sitter how your home appliances work, and the TV, if you're willing to let them use the appliances.
Make sure your pet sitter knows exactly what their responsibilities are, especially if they will act as more than a dog babysitter. If they will function more like house and pet sitters, include everything you need them to do like gather the mail, take out the garbage, mow the lawn or anything else.
Let a trusted neighbor know that you are going out of town and that you've hired a professional pet sitter to stay at your house (or that your pet will be over at a pet sitter's house). You could provide the neighbor with a key to your house for emergencies if you trust them.
How to make things comfortable for your dog sitter or cat sitter
We focus on our pets when leaving them home. But, it's important to prepare for your pet sitter, too.
Introduce your pet to the sitter, and let your pet know that you trust this person! Your pet feeds off your cues.
Make sure your house (and yard) is pet-proof so you don't set the sitter up to fail.
Provide your pet sitter with emergency contacts, especially your vet, but also a friend or family member. (They should have their own, but you should also provide them with your own list, including how to contact you.)
Stock your pet's needs (their food, their treats, their prescriptions, etc.).
Gather your pet's items into one easily accessible place (easily accessible by the pet sitter, not the pet!).
Let your sitter know if your pet is an escape artist. Prepare them for if it happens!
Provide a detailed pet sitter checklist.
While not directly pet related, provide refrigerator space for your pet sitter to store their own food. Make them feel welcome.
The National Association of Professional Pet Sitters has a comprehensive list for how to prepare your home before you go away and a list of safety tips. You can check out the list by clicking here.