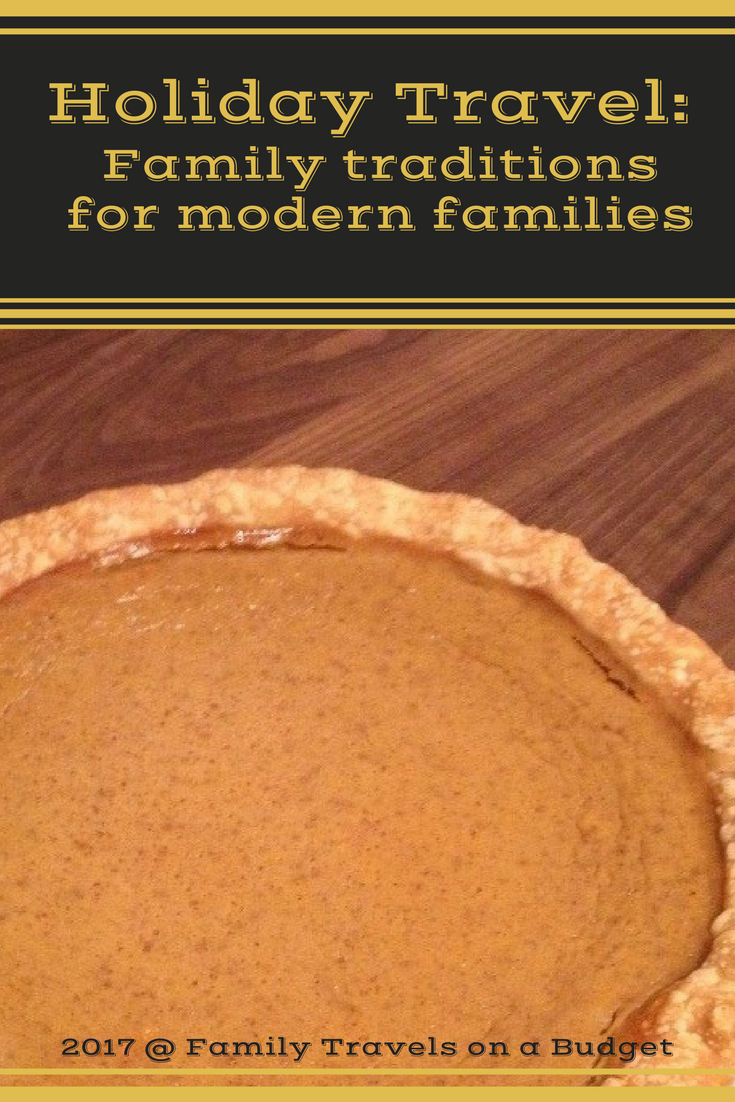 This post is sponsored by Gulf Shores & Orange Beach to encourage people to #KeepOnSummering. All opinions are 100% mine.
Growing up, our family holidays were quite traditional. People back in the 1960s and 1970s didn't move around like we do today, so we'd pile in the car and head over the river and through the woods to…. Cleveland.
Fast forward a few decades. We're a mobile society. Grandma may have moved to Florida (am I right?). The kids grow up and move to wherever the jobs might be, hopefully (for them) in some millennial friendly town with lots of breweries, local restaurants and nightlife. We're stretched across the country.
Over the river and through the woods doesn't work like it used to. At least, that's the case for us.
Holiday vacations save the day!
Several years ago, when our oldest was in college, we did some minor remodeling around the holidays. The house was "functional" but not exactly relaxing. So, we decided to spend Thanksgiving at the beach, the first of many holiday vacations!
We rented a two-bedroom condo with space to relax, planned our menu for the whole weekend (including the traditional Thanksgiving dinner) and made our way south. It was a HUGE success! Just look at the smile on her face when she finally got brave enough to jump in the pool! You can't do that in Ohio in November, folks!
In fact, we enjoyed it so much, we have since celebrated another Thanksgiving, two Christmases and New Year's (almost every year) on vacation instead of at home.
I never thought that celebrating the holidays AWAY from home would measure up to the "Hallmark holidays" we are programmed to enjoy, but they do.
If you find yourself NOT looking forward to Thanksgiving (or Christmas or New Year's), consider a holiday vacation.
Maybe, like ours, your family is stretched across the country, and holiday travel is an answer everyone can enjoy.
How to plan a successful holiday vacation
Before I get into the steps for planning a "perfect" holiday vacation, a few caveats:
Simplify the traditions. We all have our traditions, even if they're to be "untraditional." Give yourself permission to relax! A holiday vacation is not about cramming 100 years of family history into a beach condo. It's about creating margin where relationships are the focus.
Talk about what's important. Get input from the kids, grandma and grandpa, and whoever else is joining you. What would they miss if it wasn't included? What are their expectations for time, etc? You're redefining things, so a little discussion goes a long way. As an alternative, if you're the super-planner of the bunch (like me), make suggestions for what to do and ask for feedback.
Give yourself permission to let go! Holiday vacations mean change. Let go of the past, and enjoy the present.
Here's how we plan holiday vacations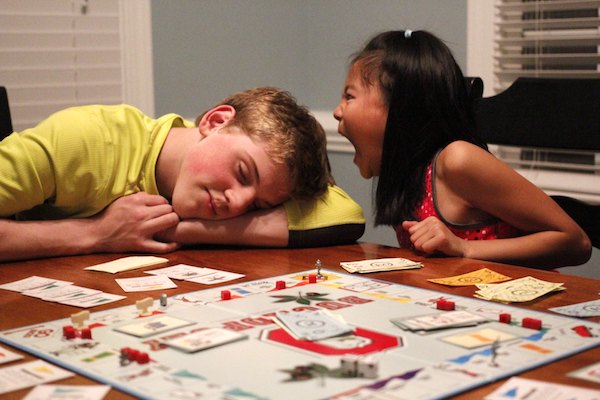 1. Decide where you want to go.
We always choose an off-season destination with generous accommodations (condos and vacation homes) because we enjoy being in the kitchen together and sprawling out to watch football. We also play board games on vacation, so a large table to gather around really helps. Gulf Shores and Orange Beach in Alabama are great for winter holidays. It's off-season, so accommodations are much cheaper. The beach, restaurants and other attractions are less crowded. AND, it's still warm! You can keep on summering in Alabama right through November (so pack a swimsuit!)
2. Plan your holiday dinner. 
If you'll be cooking on vacation, make sure you have your grocery list. Do whatever you can in advance — we assemble the stuffing, precook the cranberry sauce and sweet potatoes so there's less to do at the beach.
If you plan to eat out, make reservations in advance. (Use this link to find restaurants serving Thanksgiving dinner in Gulf Shores and Orange Beach.)
Or, to simplify things and still gather at "home," order Thanksgiving dinner from a local grocery store. Just pick up your feast and enjoy at your condo or beach house. Call ahead to place your order and then pick it up! I recommend you call at least one week ahead and make sure you know when/where pick up is. Here's a list to the grocery stores in Gulf Shores and Orange Beach to help you plan:

Publix Super Market (Ala. Hwy. 59 – Gulf Shores): (251) 948-1281
Publix Super Market (Perdido Beach Blvd. – Orange Beach): (251) 980-1400
Rouses Supermarket (Ala. Hwy. 59 & Fort Morgan Rd. – Gulf Shores): (251) 948-4715
Wal-Mart Supercenter (Fort Morgan Road – Gulf Shores): (251) 968-5871
Winn-Dixie (Perdido Beach Blvd. – Orange Beach): (251) 981-1796
3. Plan the weekend. 
But, don't stress out! Scheduling holiday travel should mean a vacation for everyone. That's one reason I recommend Orange Beach and Gulf Shores. You can still play on the beach (it's plenty warm), and there's so much else you can do — not all of it on the beach, just check this out! When we travel over the holidays, we "schedule" lots of unscheduled time — to simply enjoy being together. But, we also plan one thing to do each day — just to get out and explore the area. Walk on the beach, kayak in Wolf Bay, or take a bike ride at Gulf State Park. Or, you can burn off those extra calories at the Coastal Half Marathon on Saturday. There's also a 5K and one mile fun run, so the whole family can play. After the race, the party really gets going.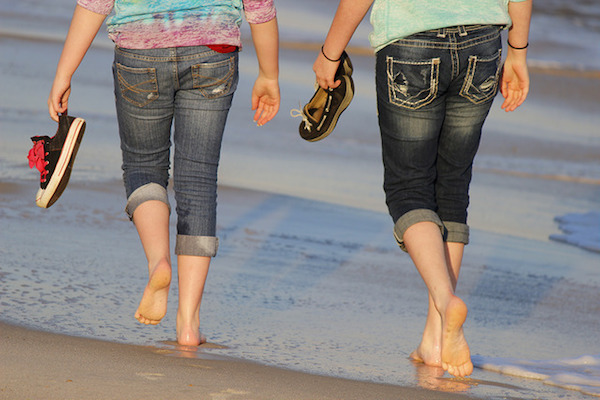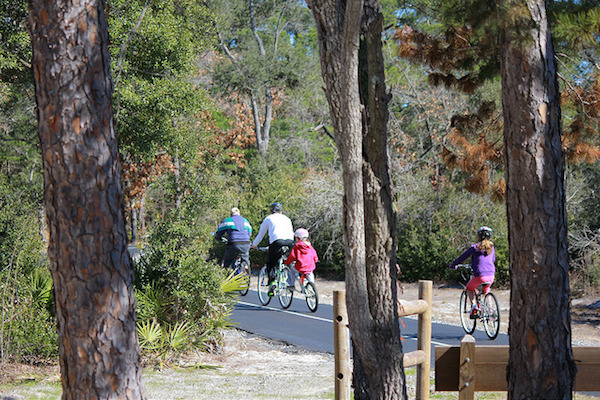 Whatever you decide, enjoy! Make memories to last a lifetime. And, if you head to Gulf Shores and Orange Beach, keep on summering just a little longer!
This post is sponsored by Gulf Shores and Orange Beach, but all opinions are mine. We truly enjoy holiday travel. With adult kids living in Alabama, it sure helps to have a warm, sunny beach to enjoy. If you can't get to Alabama, I hope you'll consider a holiday vacation (or staycation) someplace special to you. Some photos used with permission of Gulf Shores and Orange Beach.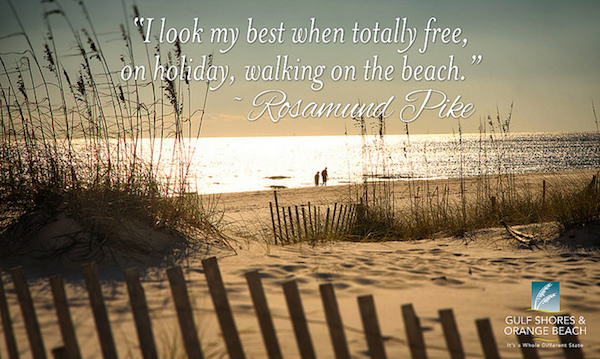 Other holiday travel articles you'll enjoy