How to reach your destination… planes, trains and automobiles
One of the toughest choices to make when vacation planning is GETTING THERE! Who wants to spend long hours cooped up in the car, battling traffic and grumpy kids? While flying is an option, sometimes it can take as long as that road trip: arrive at the airport, go through the TSA security line, wait at the gate, board the plane, wait your turn in line (assuming no mechanical or weather delays), fly to your destination, wait for luggage at baggage claim, get the rental car. Whew!
So, when is it smarter to fly than drive? What's the best BUDGET choice?
Once you estimate your expenses (see yesterday's post), you're in a good position to make this decision.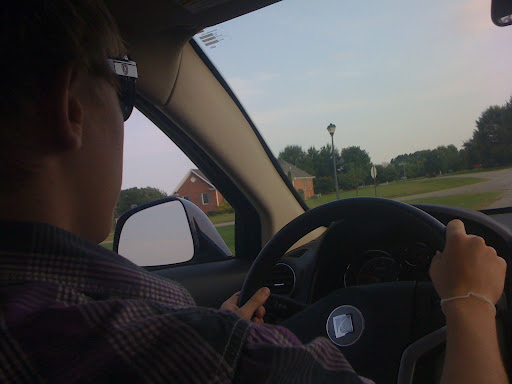 Car, Train or Plane?
Travel – Knowing the general cost and time needed to travel by car you can compare that to air, train or bus travel. For sake of this discussion, I will focus on car versus air. You can use the same process to evaluate train and bus travel.
Which is more expensive? Car travel or air travel? (Unless you're going solo, car travel is usually cheaper)
Is the time saved by flying worth the extra expense? (A two hour flight actually takes longer. Include travel time to the airport, check-in and security time, baggage pickup time and airport transfers in your total air time consideration.)
Are you willing to pack lighter to travel by plane (or pay excess baggage fees)?
Will you need a rental car at the destination or incur other transportation related expenses?
Do other airports "nearby" offer better fares?
On a recent trip to Paris, France, we compared airfare from our local airport and from major airports within five driving hours of our home. Dulles International Airport in Washington, D.C. offered a direct flight to Paris for $300 less per person. The five hour drive to the airport saved us about $1,000 on the cost of the trip.  We often choose to fly out of Charlotte, N.C. rather than Raleigh for similar savings on international flights.
If you choose to fly, consider these other money saving tips:
Compare prices based on time of travel. Overnight, "red-eye" flights are often less expensive.
Book early! Airlines tend to fill planes to capacity and rarely, if ever, offer last minute booking deals. The earlier you book, up to six months before travel, the better the price.
Search prices on a variety of websites like Priceline.com, Cheapoair.com, or through Kayak.com, which will search multiple sites at once. Be sure to compare these prices to the airline websites. Occasionally, the airline is as cheap or cheaper than third party sites.
Pack light! Be aware of baggage allowances and fees. Domestically, many airlines charge a fee to check any bag. Internationally, most airlines allow one free bag for those traveling economy. Watch weight allowances, too, so you don't get stuck with over-weight surcharges.
Register for a frequent flier number with the airline to start earning points and rewards.
Here's the math:
Determine total cost of travel by car. Include food, lodging along the way. Add in $100 for car maintenance associated with the trip. (NOTE: If your car is not travel ready, consider those expenses as well. Would you make those repairs if you weren't traveling?)
Determine total cost of travel by plane (train or bus). Include ticket prices, baggage fees, meals needed, transportation to/from the airport and car park fees.
Which one is greater?
Do you gain enough time on the trip to justify the cost of flying to your destination?
Make your decision!
Now refer back to your estimated budget made from yesterday's post. Are your travel expenses higher or lower than expected? If higher, will you shrink the lodging, other expenses (often fixed), or dining budget? If lower, do you want to upgrade your lodging?