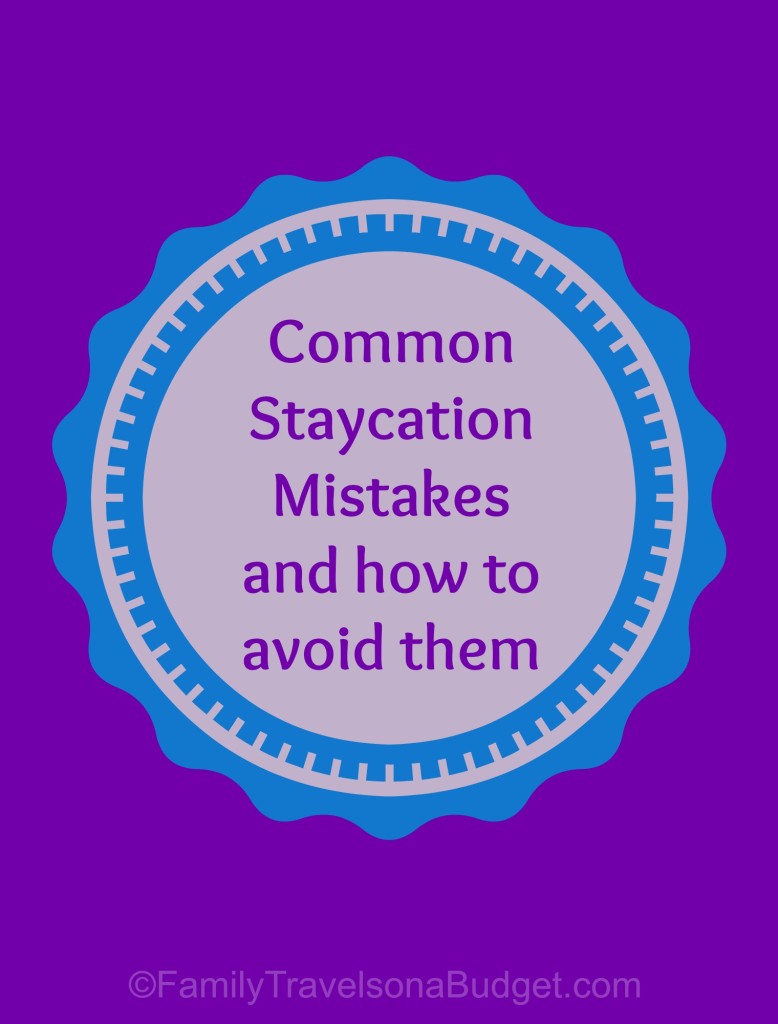 I asked our Facebook readers what their greatest staycation frustrations are. Their number one frustration — setting aside regular, everyday home life. Coming in close behind, readers struggle to create a fun, vacation-like atmosphere at home and don't know what to do.
These feelings are not unique. Staycations are good for the budget, but these 3 common staycation mistakes make us wonder if we should try at all.
3 Common Staycation Mistakes
What are the 3 common staycation mistakes you ask?
1. Fail to Plan: Have you ever headed into a weekend thinking it will be fun? Sunday night, you collapse into bed and wonder how the whole weekend slipped by without much fun at all… unless, of course, you really enjoy doing laundry! That's what happens when we fail to plan. The same is true for staycations. Without a plan, the time slips by unnoticed. We return to "regular life," having failed to rest, reconnect or rejuvenate.
2. Fail to Budget: Staycation doesn't necessarily mean free! While staycations are great money-savers, allowing a budget to splurge on a special activity makes it even more special. Of course that doesn't mean the local park or free museum won't work. We typically allow ourselves about $100 to spend on staycations, whether eating out someplace new, going for ice cream or racing on the gokart track!
3. Fail to Unplug: On our first staycation, my husband's office kept calling. Every day. Multiple times a day. By the end of our "vacation week," I was really mad at his employer and at least a little miffed with him. We made a huge mistake answering the phone and didn't enjoy our time as a family much at all. Turn off the ringer if you can't ignore it. The same is true for chores, too. Close the laundry room door and forget about those clothes — you don't wash clothes on traditional vacations, do you?
With just a little planning, a modest budget and commitment to unplugging from work and daily responsibilities, vacation at home can be a fun — and affordable — thing!