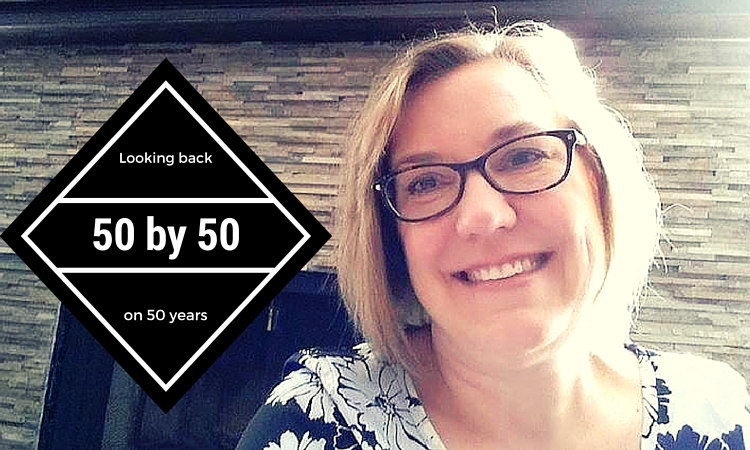 As my 50th year dawned (one year ago today), I decided to try 50 things I've never tried before — new places, new foods or new experiences. No saying no! It's my version of the "50 by 50" challenge!
Today, as I celebrate my 50th birthday, I look back on the past year with wonder. Some people set a goal of 50 states by 50 years, or 50 countries by 50 years. I don't have that kind of travel budget — or time (kids in school, y'all). Besides, I don't think you have to travel so exotically to become an "adventurer."
My 50th year was simply amazing! I pushed myself to try new things and go new places. I even ate a few foods that — well — I ate a few new foods.
Without further ado, here it is — the post that took a full year to make.
50 by 50: The things I have done
The Places
Oklahoma City — Not only did I make my first trip to Oklahoma, I made it in spring — tornado season — and I wasn't scared at all! It's a beautiful city — particularly in spring, when all the trees are budding.
Stillwater, Oklahoma — Home of the "other" OSU. I discovered that Cowboys love their football as much as my Buckeyes do. I even cheered for them this past NCAA Football season (but if our two teams meet, I'll be shouting a loud "O – H"!)
Alton, Illinois — This historic town crossed my radar a few years ago, and I love its dedication to preserving history, especially the memory of Robert Wadlow.
Springfield, Illinois — More on Springfield later! Great place. 🙂
Casey, Illinois — They've got the world's largest wind chime, y'all. And friendly people too.
Woodstock — In Pennsylvania! Not the Woodstock of 1960's fame, but charming in its own right.
Gulf Shores, Alabama — Did you know Alabama has beaches? Wonderful beaches!
Shenandoah Valley, Virginia — The breadbasket of the Confederacy — learned a lot here!
Outer Banks, North Carolina — Sure. Judge me. I live in the state and just made my first visit to the #OBX… Let's leave it at "better late than never," shall we?
San Juan, Puerto Rico — It's a shame more people don't go to San Juan. It's a beautiful place and there's no passport required. Check it out!
St. Lucia — Long on my bucket list… So glad I got to visit!
The Pitons! A UNESCO World Heritage Site (and the original reason we went to St. Lucia)
St. Kitts — A great island to explore on foot! My husband and I walked more than 5 miles in one day!
Barbados — Oh… the beaches. So beautiful!
Siesta Key Beach, one of the top ten in the world!
The adventures!
Sailed on a catamaran! So relaxing!
Watched the Blue Angels. Impressive!
Tried my hand at Stand Up Paddle-boarding — GREAT!
Held a baby kangaroo — one of the highlights of my life. <3
Attended a Huey Lewis Concert! He's still an incredible artist!
Had a photography press pass for the Huey Lewis Concert — What a thrill!
Attended a red dirt music concert.
Parasailed over the Mississippi River! With Ben!
Biked on the beach — True confession. I always thought biking on the beach looked fun. Guess what — it's hard! I need to work on my biking endurance.
Survived my first Segway ride. I was more than halfway through my tour before I started to relax.
Fed a llama.
Visited Abraham Lincoln's Tomb. Out front there's a bronze statue of him, and people rub his nose for good luck. I couldn't do it — it seemed so disrespectful of this man who dedicated his life to public service.
Toured the Oklahoma City National Memorial and Museum — Sensitive. Honest. Balanced.
Went snow tubing in frigid weather and LOVED IT! Finally found my winter sport.
Explored the Abraham Lincoln Presidential Library and Museum — with Ben, my favorite historian.
Toured TWO Frank Lloyd Wright homes!
Learned how to paint clouds at a street art festival in Springfield, Illinois — taught by Ben!
Got my X-Games on and learned how to wake board (Disclaimer: I learned how to stand up and stay standing. Ben learned how to cut and turn!)
Raced a sailing yacht and WON! So, I'm competitive… aren't you, just a little?
Went to Six Flags over Illinois! This Disney girl betrayed her "people" — and still had fun. 🙂
Dinner at Busboys and Poets. If you live in the D.C. area, this might not be a big deal, but for me — a huge fan of Langston Hughes — it was quite the treat.
Sat at the Chef's Table at Clifton Inn. If you ever get a chance to sit at chef's table, please take it. We had so much fun watching the chef work — and he brought small bites of different things for us to try between courses. So fun!
Toured the Pennsylvania Grand Canyon in Wellsboro, PA.
Visited Presque Isle Park in Erie, PA and dipped my toes in the lake! Growing up we'd never go near Lake Erie water. A lot has changed.
Zip lined across the Oklahoma River — twice! You have to get back, right?
Explored Shenandoah Caverns.
The food!
Kobe beef — it's even better than you imagine.
Mangalitsa pork — aka, the "Kobe Beef" of pig, and available in my hometown!
Sweet Pepper Bacon Cheese Fries at Eskimo Joe's. If you're ever NEAR Stillwater, just go. You can thank me later.
My first horseshoe. I'm a midwestern girl, so I'm a bit ashamed to say I never even heard of a horseshoe until this past summer. When you're in Springfield, Illinois and you find it on the menu, order it. The sauce defies description, but you'll crave it forever.
Fish sandwich.
Ting! If you're ever in St. Kitts, stop by any grocer or ice cream shop to get a bottle of Ting, a wildly popular grapefruit soda.
Moonshine! Despite living in the heart of moonshine country, I just had it for the first time last week! More amazing, I liked it!
Calf fries. So…. not sure I can say I liked this. If you've never had calf fries, you'll find them in Stillwater, Oklahoma at the calf fry festival. And it's a really big deal. Like so big that if you go to their website you'll see the big countdown to this year's festival so you don't miss the chance to try a calf fry for yourself. But enough about the festival, what's a calf fry, right? It's a bull testicle, sliced into medallions, breaded and deep fried. Texture-wise it's like eggplant parmesan, breaded on the outside and rather slimy on the inside. I ate it — the whole thing… and that's what really matters, right?
If you're counting along, that's 49 amazing, wonderful, incredible things that happened in my 50th year. There were lots more, really… the little things in between that make a life special, like visiting colleges with Ben, karaoke with Ellie and ummm…. a little wedding engagement between Nathan and Erin (for which I am thrilled — their shower is tonight)!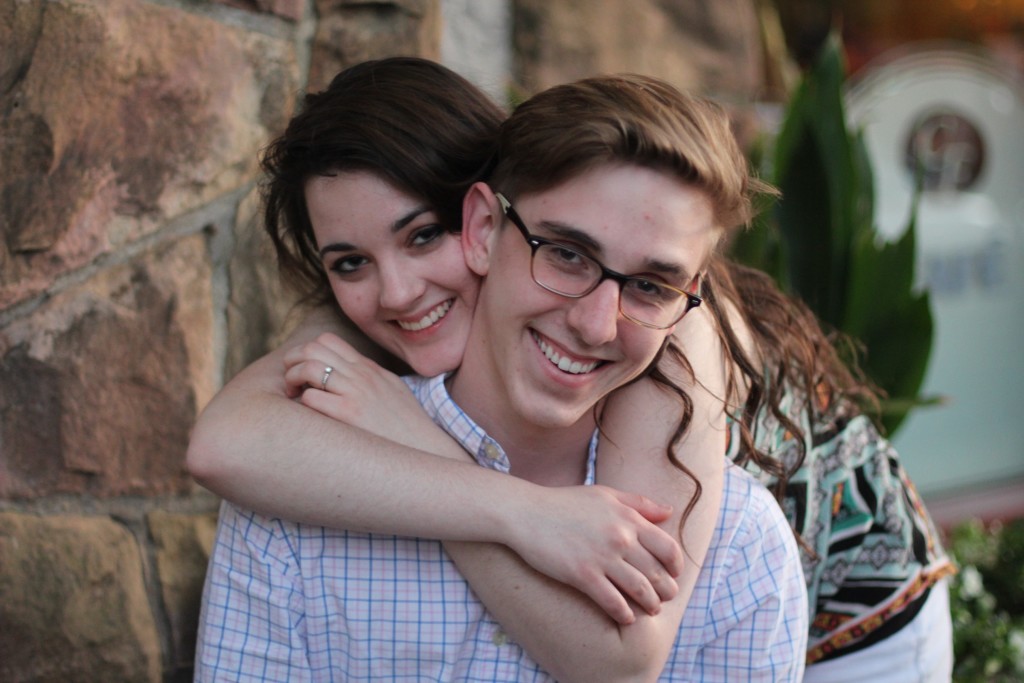 But the one thing — the only thing — all year that brought me completely to tears was watching my son conduct his first orchestral ensemble. No adventure will ever measure up to getting to watch my child become the man he was always meant to be. (Though I suspect a wedding in May might make me just as weepy!)

And there it is…. 50 by 50! A year filled with adventure, emotion, discovery and love. It doesn't get much better than that!