A couple weeks ago, my daughter got a surprise in the mail: A maxi scooter from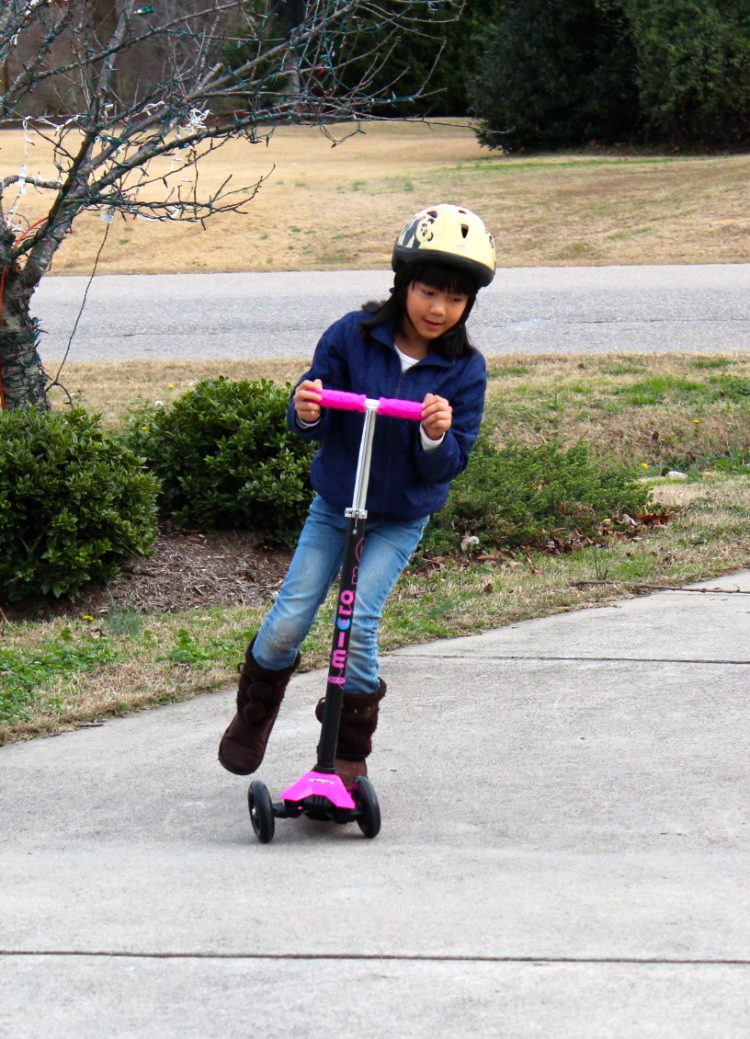 Kickboard USA. If you, like me, have never heard of a maxi scooter, they're great little scooters that won the Oppenheim Toy Portfolio Gold and Platinum Seals for 2009 among other awards. It's a durable fiberglass scooter (lightweight) with double rear wheels for stability, a convenient scoop brake for quick stops, and a T-bar for easy control. It's built for kids age 5-11, up to 120 lbs. Of course, pink is the perfect color for my girlie girl, but it comes in a variety of colors to please the entire elementary set.
Why we like the Kickboard USA Maxi Scooter
1. Kickboard USA included kid-friendly safety rules about the maxi scooter which my daughter dug out of the box and "read" to herself. She thought the pictures were funny, AND she remembers every safety rule!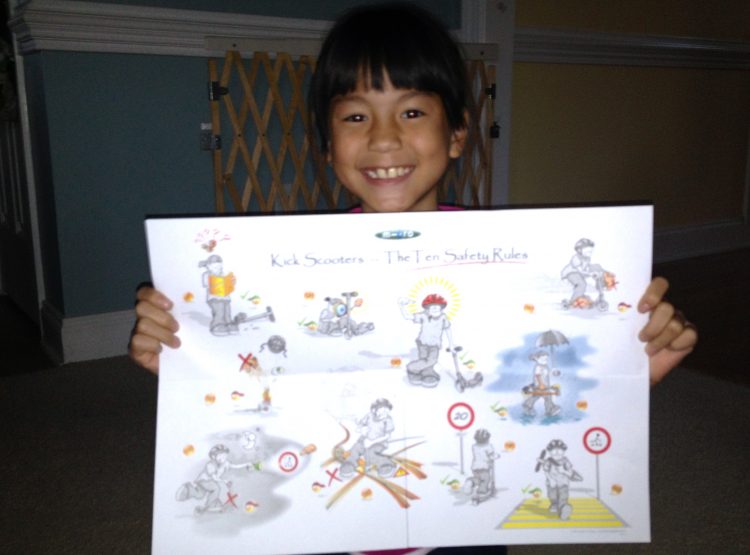 2. The Maxi Scooter was easy to assemble. Simply insert the handle bar into the base exactly as the instructions explain. The handlebar locks firmly in place and the Maxi Scooter is ready to ride. I did it in less than two minutes (from opening the box, to reading the directions and then assembling.)
3. It's compact and lightweight, which means we can take it when we travel.
4. It helps our daughter, who is seven years younger than the nearest sibling, keep up when we walk — whether on paved walking trails or in the neighborhood.
5. It's PINK! (Though the maxi scooter comes in a number of boy and girl pleasing bright colors!)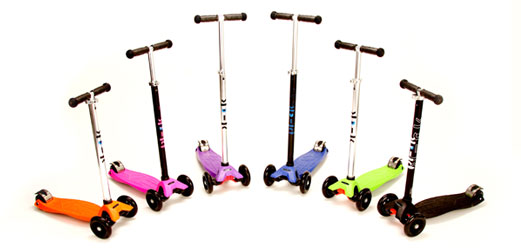 What we don't like about the Kickboard USA Maxi Scooter
I have only one complaint about the Maxi Scooter. The handle does not fold flat for storage or transportation. The handlebar slides down and the Maxi Scooter is compact, so it can be tucked in among the luggage fairly easily. If it folded flat for storage (while maintaining its sturdy usability), I would consider it the perfect "wheels" for the elementary set!
In addition to the Maxi Scooter, Kickboard USA offers the mini (for kids age 3-5) and a luggage scooter for adults. Imagine a scooter for quick navigation through airports with carryon luggage attached (which does fold flat for overhead storage). Genius! See their website for more information on any of their products.
My daughter thoroughly enjoys her Maxi Scooter. I know it will get lots of great use here at home and wherever we travel the next few years.
We did receive the Kickboard USA Maxi Scooter for free in exchange for this written review. All the opinions expressed here are mine (and my daughter's). We really do like it. Otherwise, I would have sent the maxi scooter back and refused to do the review.
Like this post? Please share!