I'm a photographer wanna-be.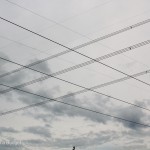 Thankfully, my family humors me… probably more than they should. When I find something interesting, I like to examine it from various angles. (Imagine me on the Eiffel Tower — Ooh la la! Someday, I'll share those pics!)
Hiking along the Dunn-Erwin Rail Trail this past fall, the kids romped and played. My husband dutifully manned the dog's
leash. I paused. Often. Sometimes they kept going without me, though they always came back to find out what was so fascinating.
My favorite moment that day, other than our family togetherness, was the time I took to photograph the power lines. I loved the contrast of straight lines against the soft grasses (or if you're a skeptic, weeds). My husband is the one who remembered one of my favorite photo tips: look around. He discovered the lovely plaid sky.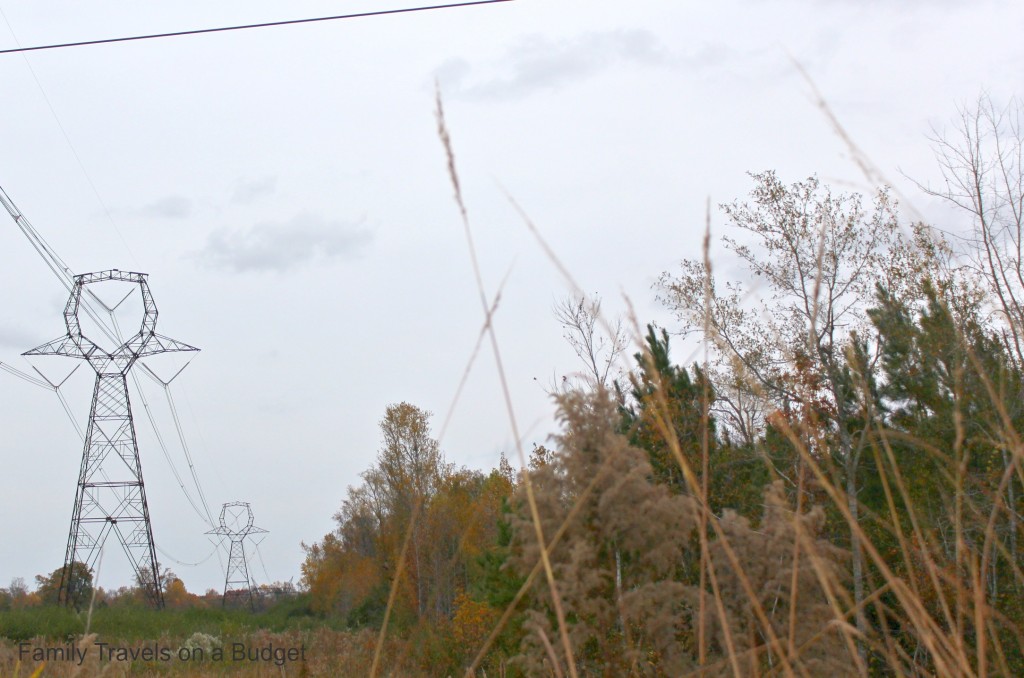 The original view — my pause.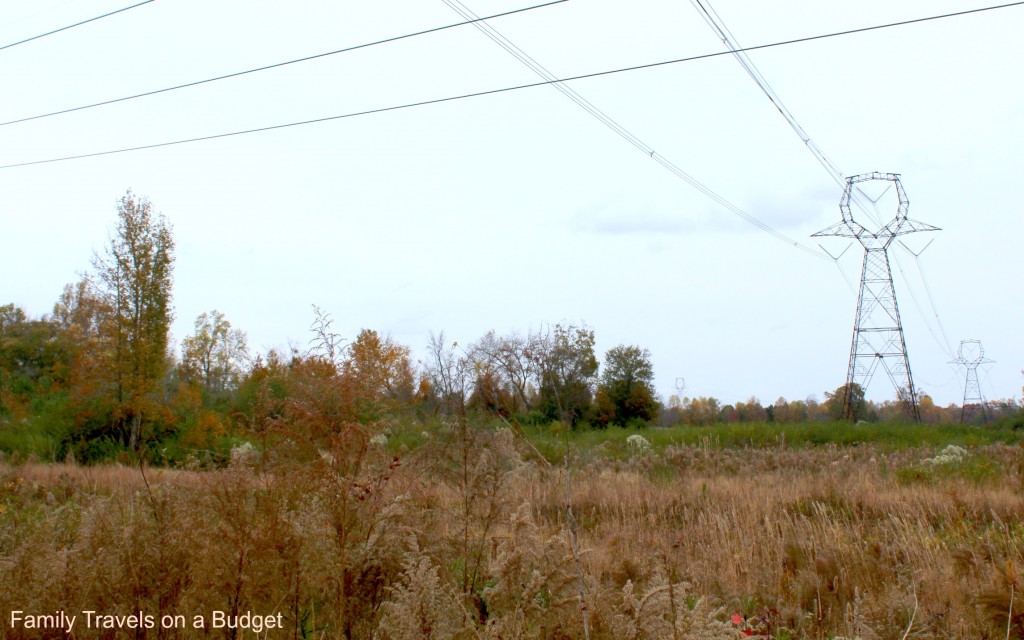 It looks as if this will go on forever.
My husband's reminder. Look up. The plaid sky, with and without clouds.
When you have the chance, look around. Look up. Look down. What do you see?
Here's my challenge to you: take a look around wherever you are today. In a cubicle? Find the interesting angle. At home? Find the extra-ordinary in the ordinary. Fortunate enough to be outdoors? Find something you might otherwise overlook. Take a photo. Your smartphone camera will do — I promise! Then add your photo to our Facebook Page — caption it with #lookaround.
You can also visit Budget Travelers Sandbox for Travel Photo Thursday to see what other travel bloggers and photographers are sharing today. See how they capture images of the world around them and discover more great photo tips.