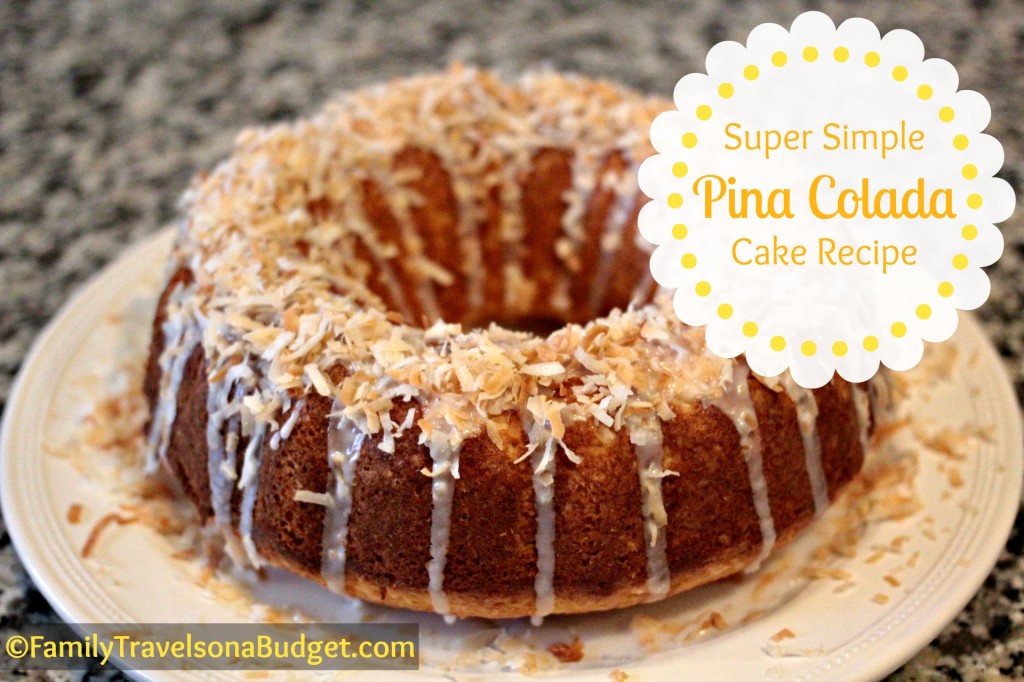 Birthdays and cakes are a big deal at our house. We scour the internet for recipes and challenge my husband to make them. Some cakes are a true labor of love, taking hours to prepare — and minutes to devour. This one, which looks impressive, starts with a boxed cake mix so it's really easy!
Super Simple Piña Colada Cake
Ingredients
1 yellow box cake mix
3 eggs
¼ cup oil
¾ cup pureed pineapple (See NOTE below)
½ cup rum (light, dark, Malibu — your choice. You can substitute water)
½ cup coconut
1 cup toasted shredded coconut
½ cup pineapple juice
confectioners sugar
NOTE: We used one can of pineapple chunks. We poured off the pineapple juice and saved it for the topping. I used my bullet blender to puree the pineapple chunks.
Directions
Preheat oven to 375˚. Grease bundt pan with butter and cover edges with the ½ cup of coconut.
Dump cake mix into a large mixing bowl.
In medium size bowl, whisk eggs.
Add oil, pureed pineapple, and rum to eggs. Mix together.
Pour wet ingredients into cake mix. Stir ingredients together with spatula or large spoon until well combined.
Pour cake mix into bundt pan, then "drop the pan" to level ingredients. I lift it about 2 inches off the counter and let go and repeat. That levels the thick batter to make more even baking.
Bake 28-32 minutes until toothpick inserted in center is clean.
Allow to cool ten minutes, then turn out to a cooling rack and allow to cool completely. Then, transfer cake to your serving plate.
Make the pineapple drizzle by combining a ¼ cup of pineapple juice and confectioners sugar until you reach desired consistency. Adjust by adding pineapple juice a tablespoon at a time to make a good pouring consistency.
Drizzle the glaze over the cake and then top with toasted coconut.
It's not quite homemade, but I won't tell if you don't! Thanks, Bibi, for the inspiration for this delightful Piña Colada Cake, perfect for springtime… or birthdays.
This post is featured here: