Stretch the budget with Groupon Coupons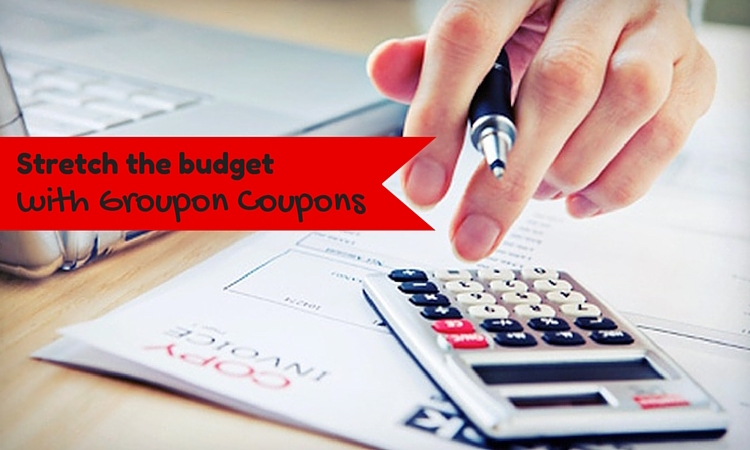 This post is sponsored by Groupon Coupons, but all opinions are mine.
2016 is proving to be a budget challenge! We have one son graduating from college in Alabama. Two weeks later, he gets married — in Alabama! And two weeks after that, our second son graduates from high school. Late this summer, he heads to college. With so many major life events, our budget is really being tested.
Kid stuff is squishing my inner travel bug. I can't exactly cut the food budget or stop making the house payment to keep traveling. So, what's a budget-savvy travel mama to do?
So glad you asked! She finds new ways to save, of course.
I have long used Groupon to save on experiences. (I recently purchased a wine tasting Groupon so my hubby and I can take a little break from the above-mentioned kid stuff.) But, Groupon Coupons offers even more ways to stretch the budget — this time on shopping!
Stretch the budget with Groupon Coupons
Groupon Coupons builds on the solid reputation the company is already known for. With Groupon Coupons, smart shoppers can stretch the budget even on things they need to buy. Like me!
For the wedding, I need a dress and shoes. The mother of the groom should look her best, right? Our second son is best man and our daughter is a bridesmaid. So, we need a black suit, tie, white dress shirt, black shoes for our son. Our daughter needs her first pair of "grown up" dress shoes.
Of course, we need to buy them gifts! Well, we don't need to — we want to! Again, it's Groupon Coupons to the rescue. I can stretch the budget saving on the things they want most. (Can't tell you what I bought, of course…. but I didn't pay full price!)
And then, with the high schooler… he needs to get all his college stuff: bedding, towels, organization, a desk lamp… and on and on. He also needs a computer. We can save on all that with Groupon Coupons.
How Groupon Coupons works
The Groupon Coupons site is FREE!
Simply log in to Groupon and set up your account with your email address. You'll need a password, of course.

From the home page, click on the Coupons tab (see above — toward right side of toolbar).
Then, select the coupons you want to use — like these, which I used recently.
Macy's was great for shoes, ties, shirt, suit and for the wedding couple gifts.
Dell, well…. a kid needs a computer of his own.
Nordstrom had my favorite dress. Shopping with Groupon Coupons, I was able to save.
Groupon Coupons is a great way to get exclusive discount promo codes and coupons for all sorts of things, from travel, to beauty, to home improvement with brands like Travelocity, ULTA, Office Depot, Foot Locker, Disney Store, Birchbox, Boost Mobile and thousands more.
Another perk with Groupon Coupons is shopping online! When selecting my dress for the wedding, I bought nine dresses — all on sale and shipped to my house for free! I tried them on in the convenience of my bedroom in real light. I chose "the one" and returned the rest to the store… well, I kept another one that I really liked and got for only $26 (an 80%) savings. Hmmm…. did that stretch the budget or not? I may have to return that $26 bargain, too.
My budget might be taking a hit this year, but by shopping smart with Groupon Coupons, I've found ways to stretch the budget. I am confident we will have a little travel money left for an actual vacation later this year! You know what that means — start planning for fall break! (You can do that with Groupon too!)
Thanks Groupon Coupons for helping me stretch the budget in 2016 — and for sponsoring this post! It's a pleasure to work with you.