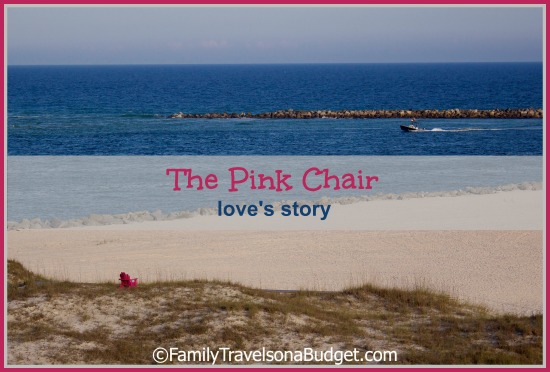 On spring break in Orange Beach, Alabama, looking at the view from our balcony at Perdido Beach Resort, my husband's keen eagle eye spotted a pink chair at the end of a boardwalk down near the beach. It sits, facing the Perdido Pass where boats come and go throughout the day.
By the third day, I could stand it no longer! My curiosity piqued, I had to find out more. While Ellie and Rob dug holes at the shore, I strolled over to take a closer look.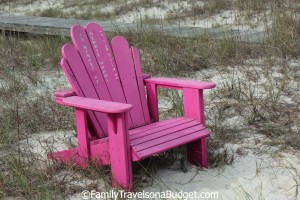 The pink chair.
Sits on the beach. Carefully placed for perfect views.
The pink chair.
Preserves the memory. Of Debbie Woods.
Who was born December 1, 1958. Who died January 19, 2006.
The pink chair.
I didn't know Debbie Woods, but if I had to guess,
she was dearly loved. She is deeply missed.
And she loved the sea.
The pink chair.