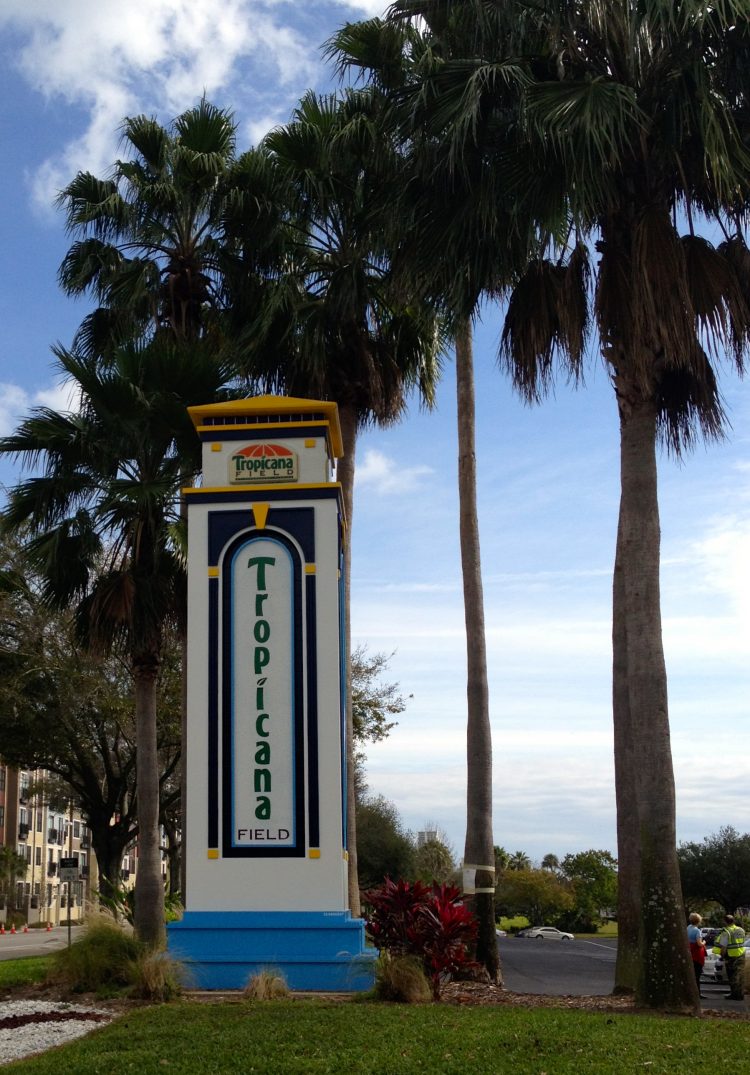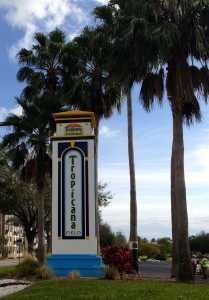 From April to October, the Tampa Bay Rays call Tropicana Field home. Magic happens here — like when the Rays overcame a seven-run deficit to the Yankees to win the final game of the season (in the 12th inning) and clinch the American League Wild Card spot in 2011. But what happens in January when the team is on break and the field is quiet?
Well….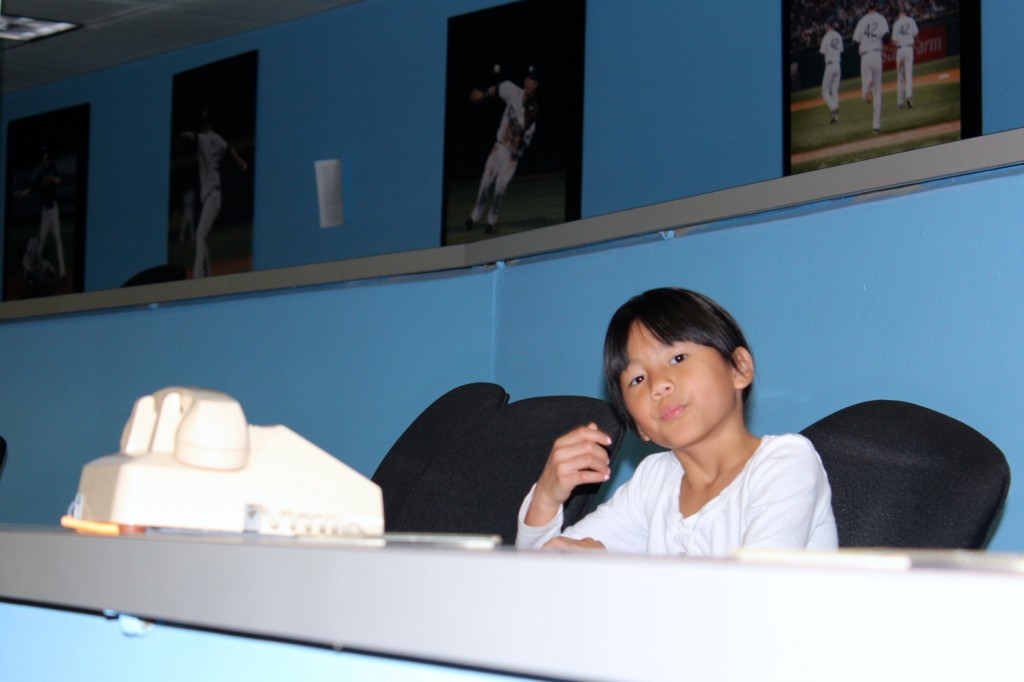 Lucky kids get a chance to sit in the press box and pretend they're reporting on the game.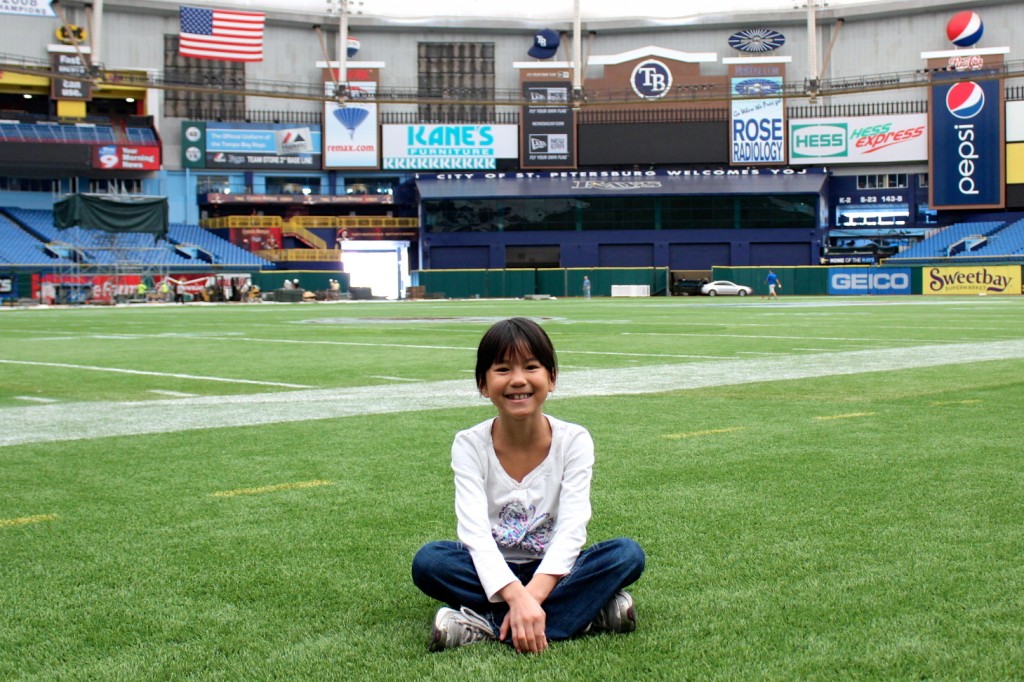 Or they get to sit on home plate (or where home plate will be when the field isn't being used for football bowl games). But don't sit here when Evan Longoria is at bat!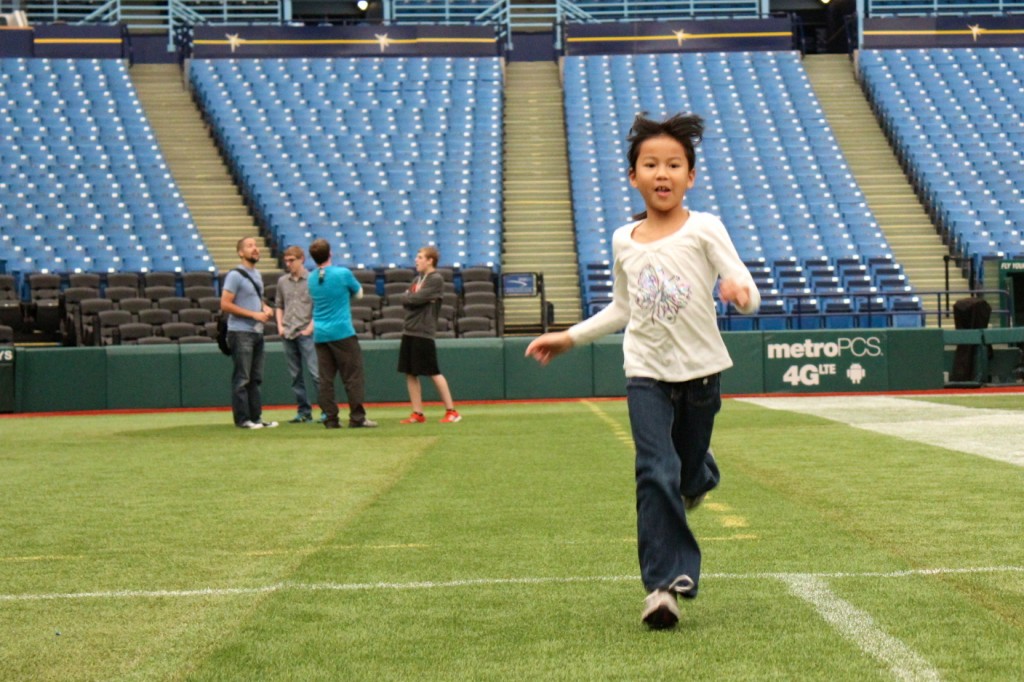 Or they get to run the bases… Notice the guys in the background, grunting, or whatever guys do when in a sports arena.
But nothing is better than…
A long-time family friend works for the Rays and took us on this informal tour while when we were in the area. Thanks, David! We hope to get back to watch the real team play later this summer. I know Ellie would enjoy the "regular" kid fan stuff along Right Field Street, a ballpark dog, and some Cracker Jack!
The Rays offer Tropicana Field tours to fans January through September. We highly recommend it! For tour information including cost and tour dates, click here.
Share your travel photo at our Facebook Page and join in on the fun! You can also visit Budget Travelers Sandbox for Travel Photo Thursday, at Delicious Baby for Photo Friday and at "R We There Yet Mom" for Friday Daydreamin' to see what other travel bloggers and photographers are sharing.