What a difference a day makes
Eight years ago today, I was in Guangzhou, China anxiously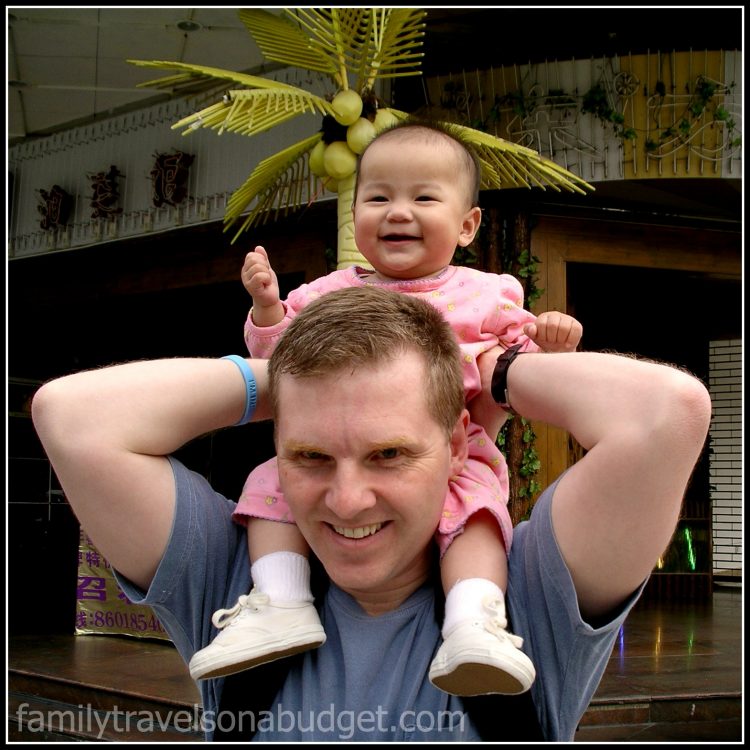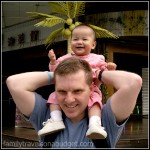 awaiting the moment I would finally hold my daughter in my arms, our long journey finally coming to an end.
Looking through the China photos with her, these caught my eye. If I ever get around to scrapbooking our China trip, I'd title this page, "What a difference a day makes!" One day, we're a family of four. The next, we're a family of five! One day, the rain threatens to wash us into the pond (we were drenched within minutes of venturing out). The next, the sun breaks through and the park fills with people.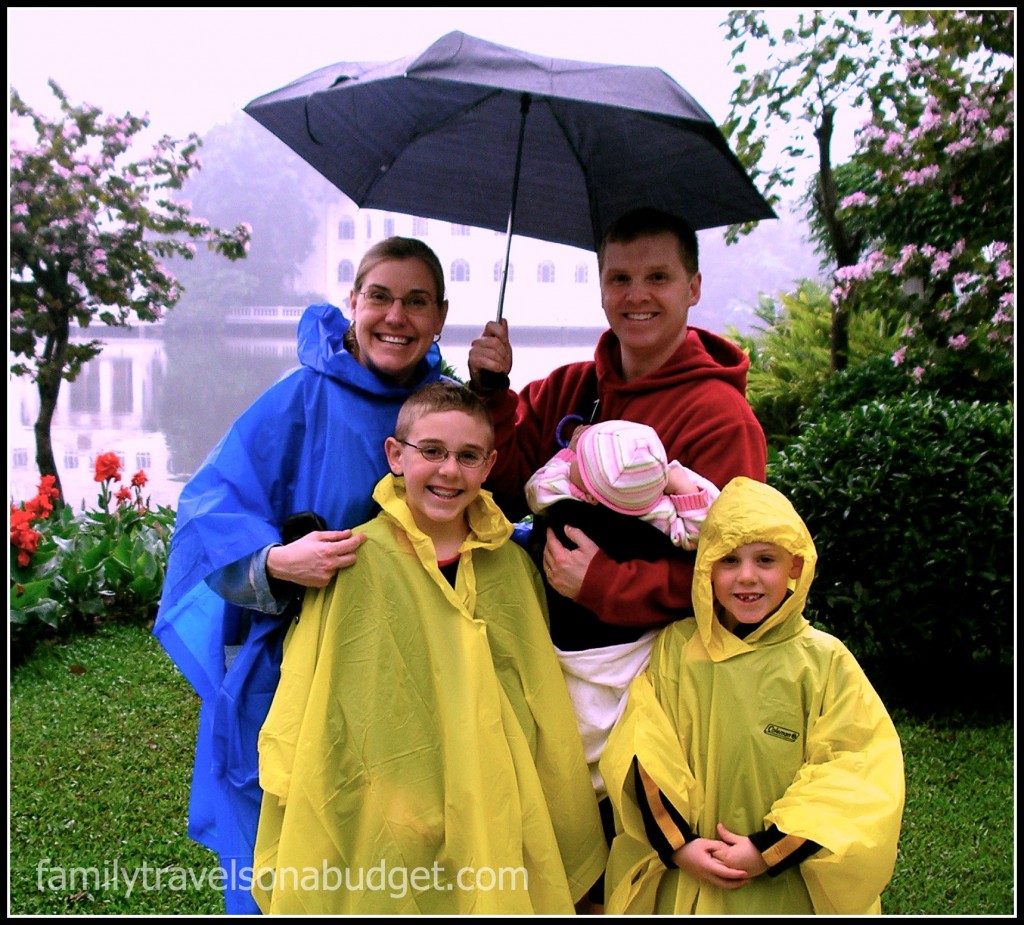 Such a beautiful place… even in the rain. (Aren't my kids adorable?)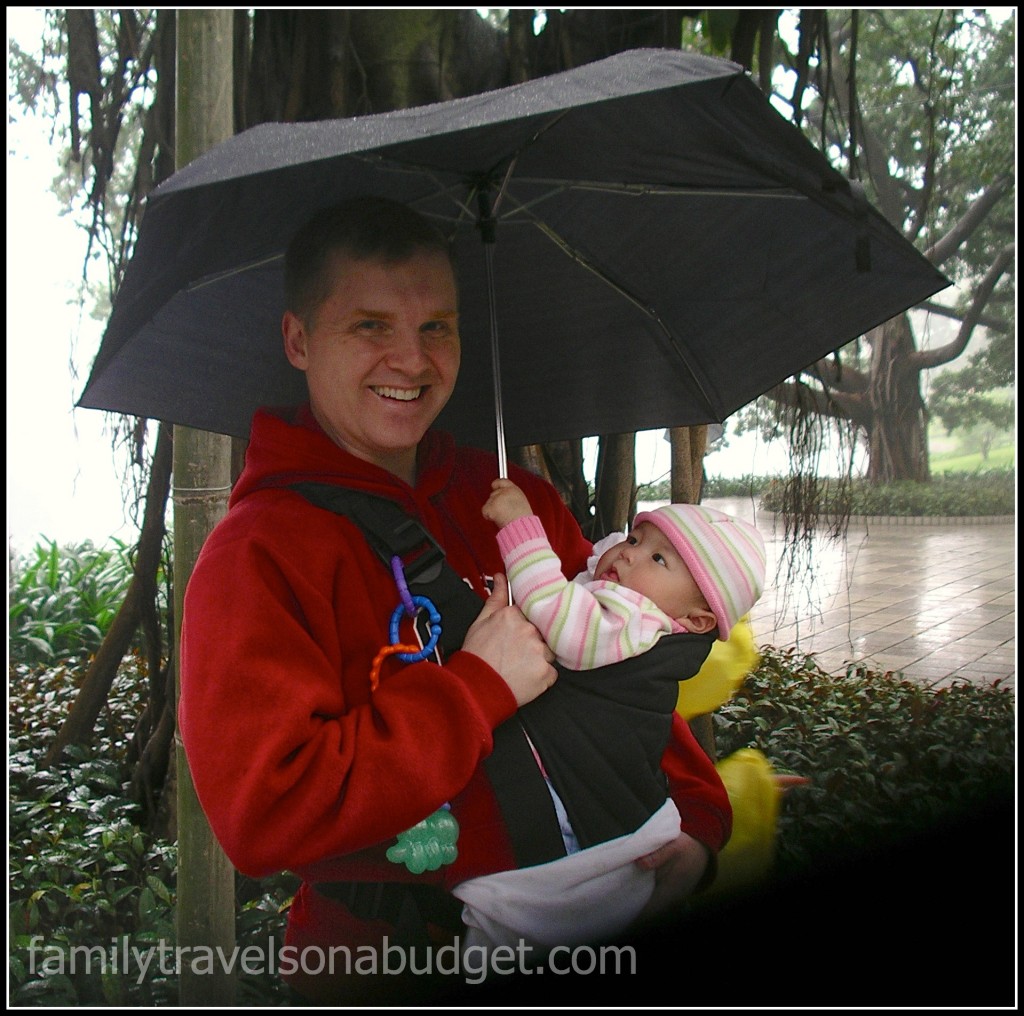 Daddy and Ellie… This is one of the first photos we have of her exploring with her hands.
What a difference a day makes! Same park, the next day 🙂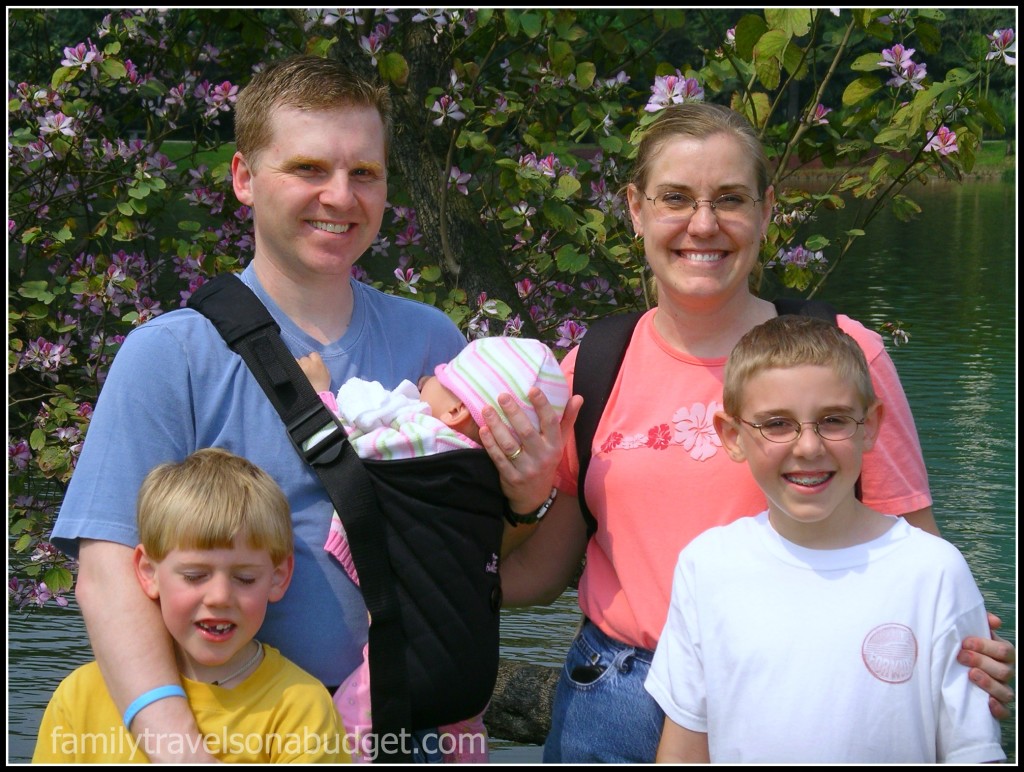 Poor Ben… He couldn't open his eyes in the bright sun.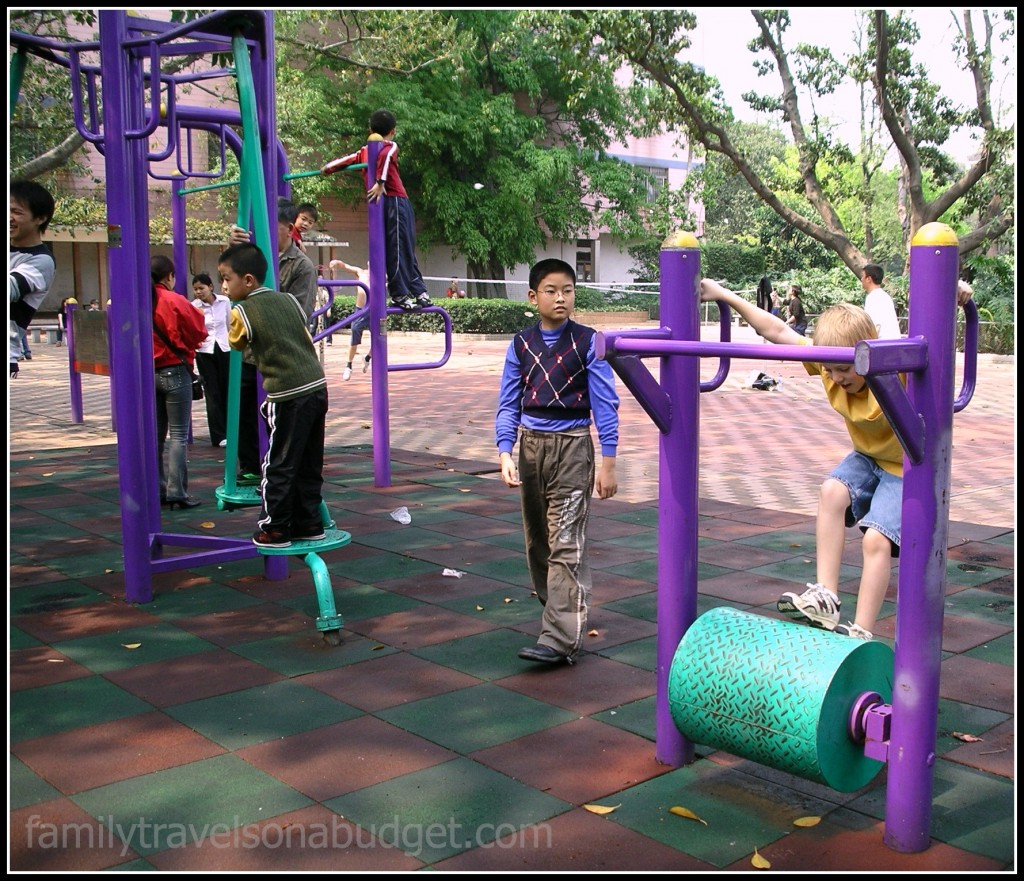 Look at the boy's face… Like, what's the kid with the yellow hair doing on my playground? Ben got a lot of attention for his blonde hair. He didn't enjoy it.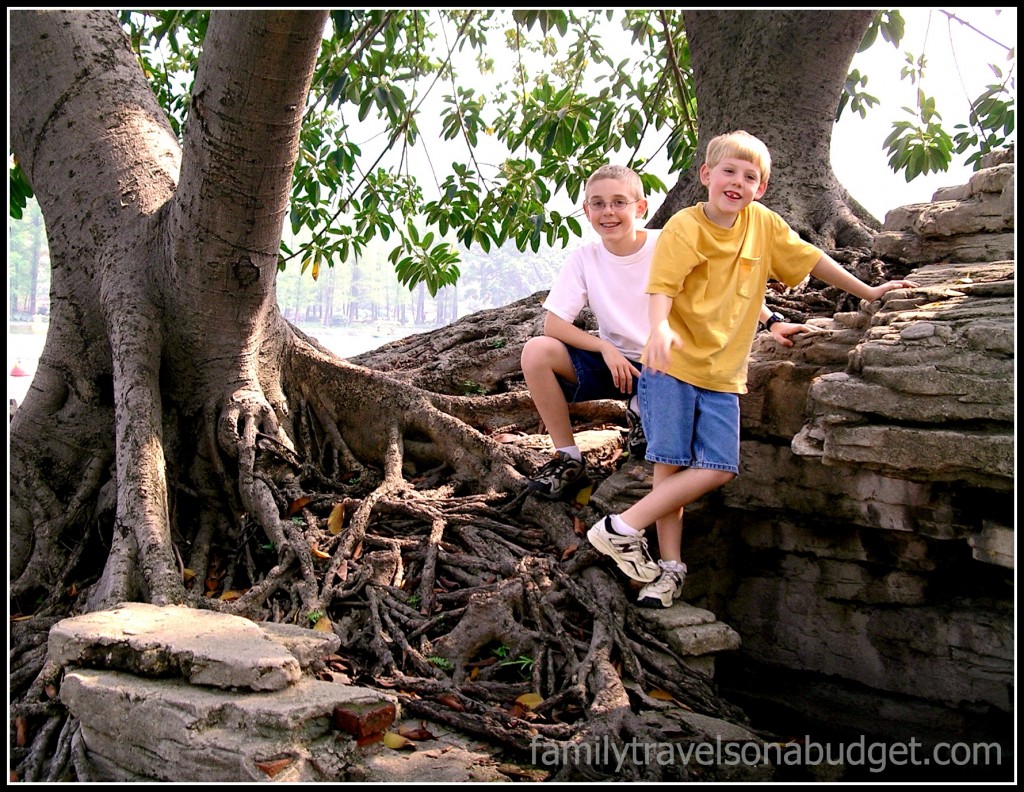 Finally, exploring. So thankful for the end of rain!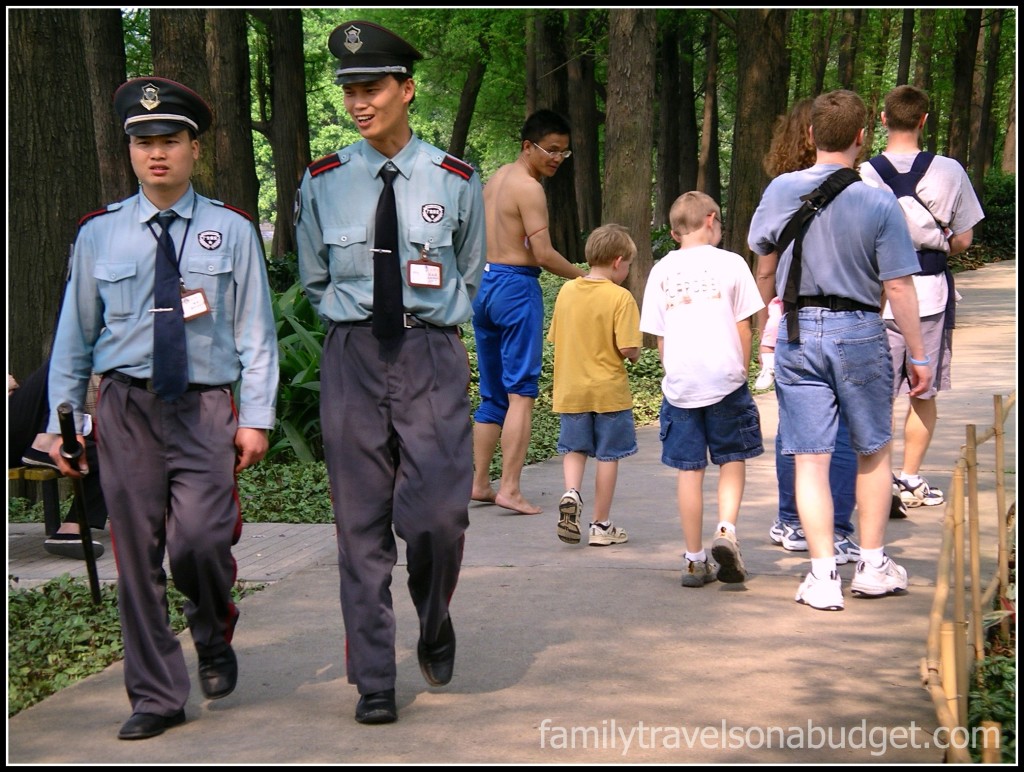 Everyday life in a Guangzhou park. The man in blue pants was exercising. When Ben passed, he was intrigued and walked along with us for quite a while. 🙂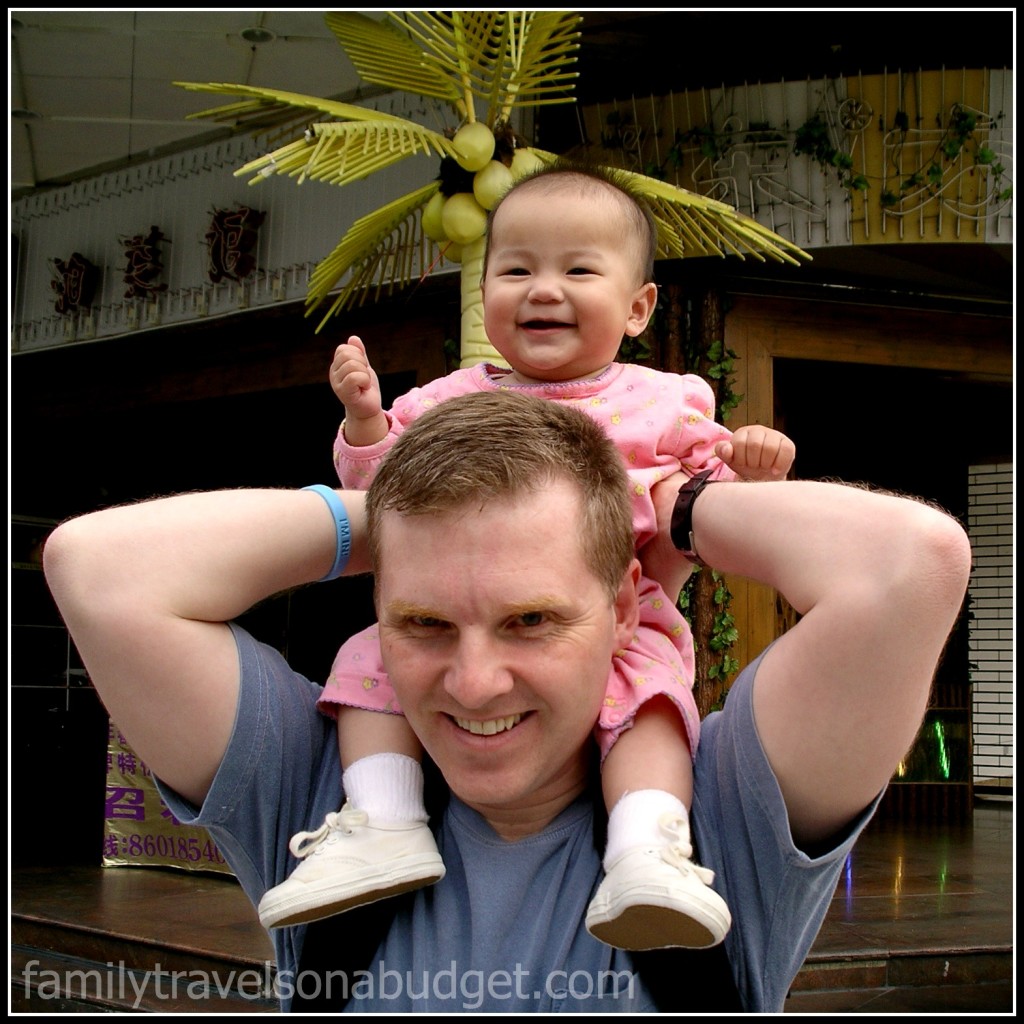 What a difference a day makes!
Ellie has a family!
Wish Ellie a happy gotcha day our Facebook Page and join in on the fun!