10 things to do in Boston with families
Do you want to explore American history, learn about science, see the oldest ballpark in Major League Baseball, and enjoy nature? Boston, MA, the largest city in New England, offers all of this and more. It's easy to travel around Boston. The airport is located right outside of the heart of the city, and Boston is home to the country's oldest public transit subway still in use. If you are thinking of visiting, here are the best things to do in Boston with families.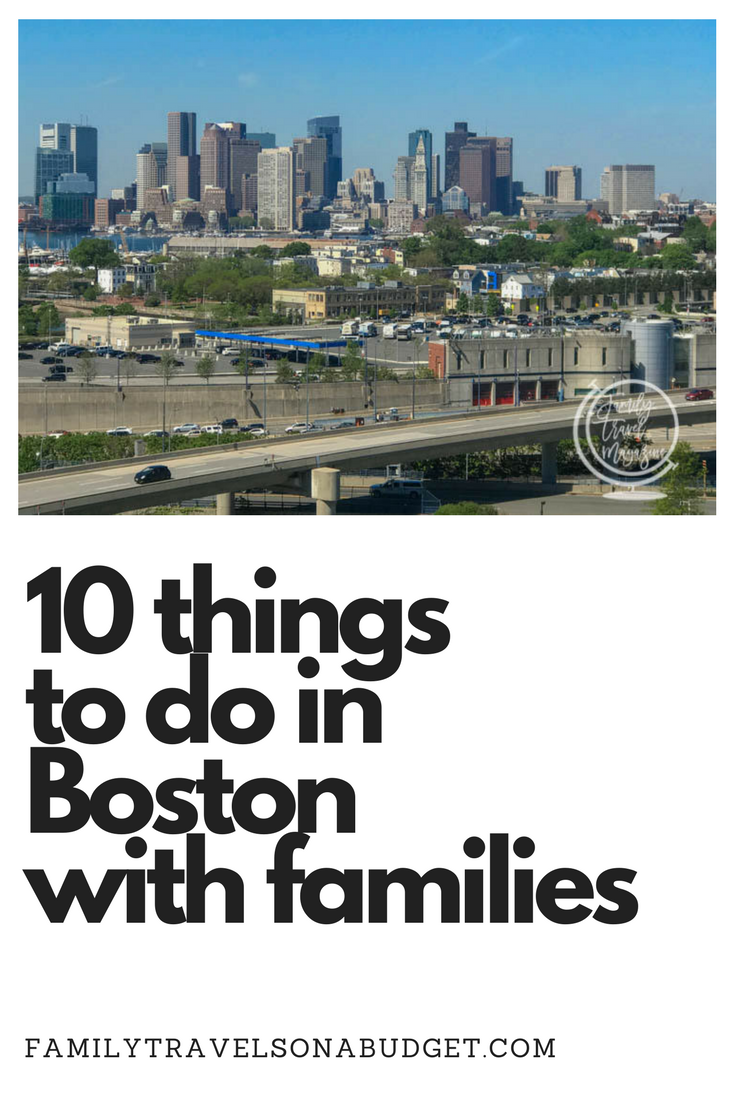 This post contains affiliate links for which I earn a small commission.
Located right off the Charles River between both Cambridge and Boston, the Boston Museum of Science is a must-visit for families. This museum offers an IMAX theater, 4D theater, planetarium, and Butterfly Garden, in addition to loads of hands-on exhibits. This is one of the few museums I've visited that appeals to kids of all ages. Even my teen loves visiting.
Before going, check the show schedule so you can decide which (if any) that you'd like to see. Tickets should be purchased at the entrance, and combo tickets are available, if you'd like to include a show with your exhibit hall admission. My kids usually love visiting the Hall of Human Life, which is located in the Green Wing, so that's typically our first stop. The museum also offers a large cafe with food by Wolfgang Puck Catering, as well as a gift shop. Expect to spend at least several hours there, although you could easily spend the day.
The Boston Common is one of the more popular spots in Boston, and it's also the oldest public park in America. In the summer, it's filled with picnicking families and snack vendors. Adjacent to the common is the Boston Public Garden. There, you'll find the iconic Swan Boats, which operate seasonally from mid-April to Labor Day (weather dependent). Be sure to stop by and see the Make Way for Ducklings statue. If you've got little kids, prepare for your vacation to Boston by reading them the book.
On nice days, stop by one of the cafes on Newbury Street to pick up a picnic or some snacks to enjoy in the Public Garden or Boston Common. It's a relaxing way to enjoy the beautiful Boston summers outdoors.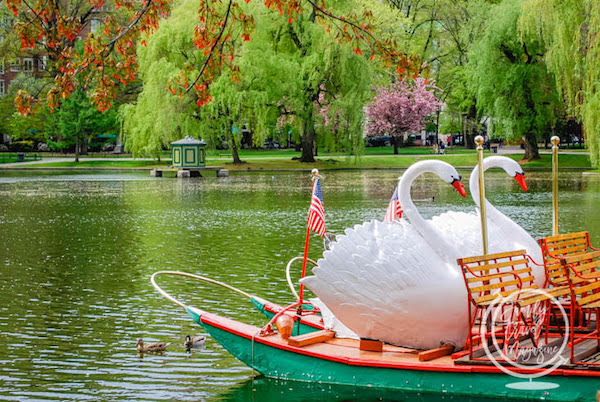 For families with younger kids (older toddler to elementary school aged), the Boston Children's Museum is a fabulous place to explore. This popular museum offers both permanent exhibits and traveling exhibits. When they were younger, my kids loved the Bubbles, KidPower, and the Construction Zone exhibits, although we always visited the whole museum on our visits. In the middle of the museum is the 3-story New Balance Foundation Climb, which is a great way for kids to get out some energy. My kids always loved going through the climb, and my husband and I appreciated the quick break to sit down.
Are you visiting Boston in the summer? If so, you'll definitely want to consider a day trip to one of the Boston Harbor Islands, which is both a national and state park. This collection of 34 islands and peninsulas includes 8 islands that are accessible by passenger ferry. The islands offer a variety of different activities and amenities, so it's best to review their website in advance so you can decide where you want to go. Although the ferry ride is short, it feels so different from the city. So it's a nice change of pace during your Boston family vacation.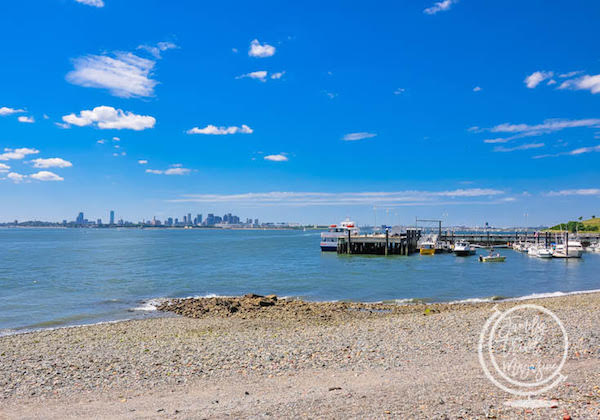 Want to learn about New England sea life? The New England Aquarium, located on Central Wharf on the Boston waterfront, offers exhibits, animal encounters, shows, and an Imax theater. The aquarium gets especially crowded during the summer, when it's a good idea to purchase tickets online. Visit early to avoid crowds. Save time with skip the line tickets available online. 
Fenway Park, America's oldest MLB ballpark, should definitely be on your list if your family includes any baseball lovers. While it's always a great idea to visit on a Red Sox game day, it can sometimes be difficult to get tickets, depending on the game. Even if you don't see a Red Sox game, you can still visit inside the park by booking a ballpark tour. It's worth doing, even if you aren't the biggest baseball fan.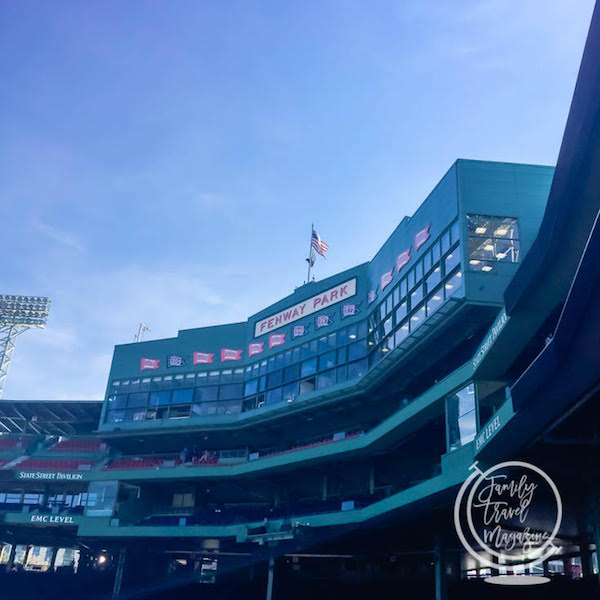 Boston is a rather large city, and the best way to see the whole city is on a Duck Tour. These famous boats travel both on land and on sea during your tour. They book up well in advance during busy times in the city, so it's a good idea to purchase tickets online early (they can be purchased up to 30 days before your departure). The tours pass by many famous Boston locations, including the original Cheers, Longfellow Bridge, Faneuil Hall, MIT, and the Zakim Bunker Hill Bridge, and are such a fun experience for both kids and adults.
If you are traveling with older kids who love art, definitely make time to visit the Boston Museum of Fine Art. Located by Northeastern University, the MFA offers a number of children's programs in addition to the regular exhibit halls. Stop by the visitor center in the museum to borrow a complimentary kids' tote with things that will help you enjoy your visit even more. Kids usually enjoy the Ancient Egyptian Mummy exhibit, so definitely be sure that's part of your trip to the museum.
Boston's famous Freedom Trail is marked with red lines leading guests to 16 different sights that were important parts of the American Revolution. The Freedom Trail runs 2.5 miles, and there are a variety of different ways to explore it. One option is to book a tour, which will take you through the trail and is led by costumed guides. There's also a smartphone app available – there is a small fee, but you can use the app to explore the Freedom Trail at your own pace.
Save with the Go Boston Card
One of the best ways to save on your Boston vacation is with a Go Boston Card. You can purchase a pass for one to seven days saving up to 55% on the price of admission to more than 40 of Boston's most popular attractions. See the link for a complete list of attractions, tours and museums included with the card.
Things to do near Boston
There are also a number of places to visit with kids right outside of Boston. If you are looking to venture outside the city, consider visiting Plymouth, Salem, and Rockport, MA, and Newport, RI. All of them are day trips, so you can still stay right in Boston.
Looking for family friendly hotels in Boston? Check out this post with information on where to stay in Boston with kids.
Guest author and lifelong New Englander Jodi Grundig resides west of Boston and has two children (age 11 and 13). She writes about her family travels on Family Travel Magazine.
Disclosure: The author may have received complimentary admission to some of these attractions, but all opinions are her own.