Packing tips for your beach cooler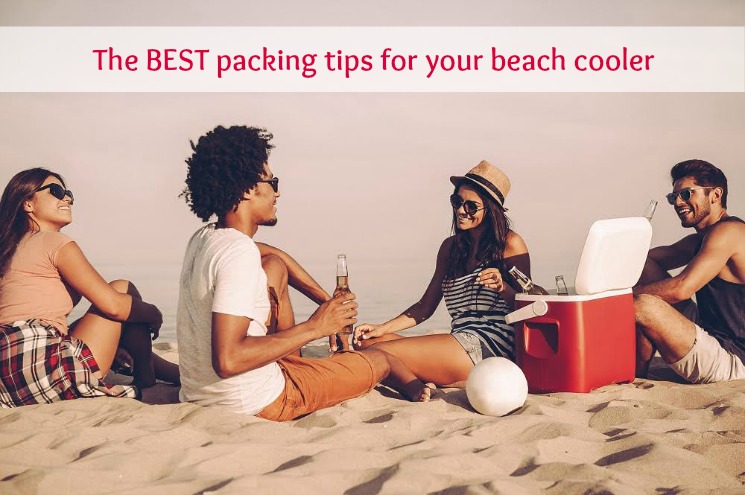 Summer is here! And you know what that means — a trip to the beach — complete with a beach cooler full of goodies.
But if you plan to have a picnic on the beach, you should know how to pack a cooler! Make no mistake about it; having a picnic in the beach isn't as easy as it seems.
For one, you have to deal with the sand. Obviously, it can be quite difficult to keep sand away from your food especially when it is breezy. Second, you can't take all your favorite foods on the beach — especially if you like hot soups. And some foods don't really hold up well when exposed to heat.
At the same time, PB&J and the same old sandwiches are no fun either. (At the end of this post is a great recipe for make ahead spiced cold chicken. YUM!)
So when packing for a trip to the beach, how do you pack the beach cooler? And what new and delicious foods work well?
Tips to pack your beach cooler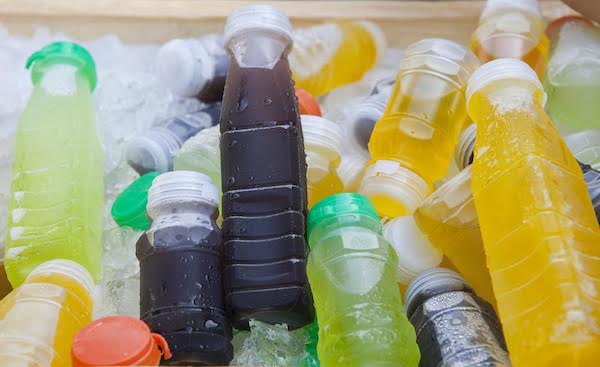 Keep your food sand-free. As I have mentioned earlier, one challenge that you will have to deal with is the sand getting into your beach food. Give your food two lines of defense. For hand-held foods, use a ziplock bag. Double wrap them by placing individual sandwiches in their own bag with all the sandwiches in a larger bag (That also helps if the ice melts or leaks). When eating, pull out the sandwich a bit, but use the bag as a holder.
Pre-chill your food before putting it in the cooler. Refrigerating your beach food a few hours before placing them in the cooler helps maintain a safe temperature for a longer period. Yes, this goes even for foods we are used to eating at room temperature.
Bring as many finger foods as possible. I don't know about you, but I find it annoying to juggle lots of plates and silverware. By bringing finger foods, you don't have to bring the said items. Stock up on delicious fruits like berries and apples. Some of my favorites are baby carrots and raw veggies. Hard boiled eggs and tortilla chips with salsa are great choices too.
Choose your sandwich toppings wisely. Let's face it, there are beach foods and then there are the best beach foods! Cheddar cheese tastes great but it gets oily when it sits in the sun. Other cheeses (like camembert) just get more delicious when exposed to heat. So think about the best beach foods when making those sandwiches!
Bring more bottled water instead of soda. When you spend a day in the hot sun, it pays to bring in more beverages. Bottled water is both more practical and healthier than soda. Not only bottled water is cheaper, and doesn't have all the sugar that sodas do.
Load the cooler: Knowing how to pack a cooler makes a big difference. Place ice containers on the sides and bottom of the cooler. Add food according to when you'll eat it — with foods for later in the day at the bottom (in containers that won't get crushed) and foods for early in the day above. Then put chilled bottled water on top. If you have more space, add more ice (in ziplock bags to keep things from getting too wet).
[bctt tweet="Beach cooler packing tip: Freeze bottled water overnight to help keep food cold all day." username="karen_dawkins"]
Spiced cold chicken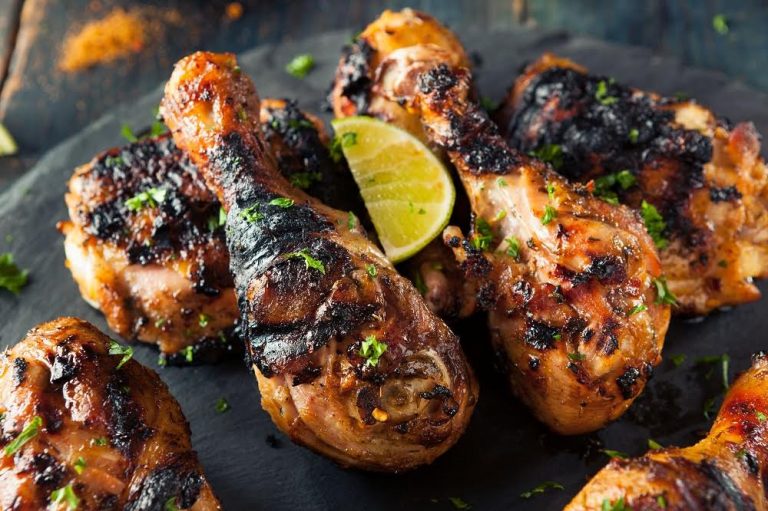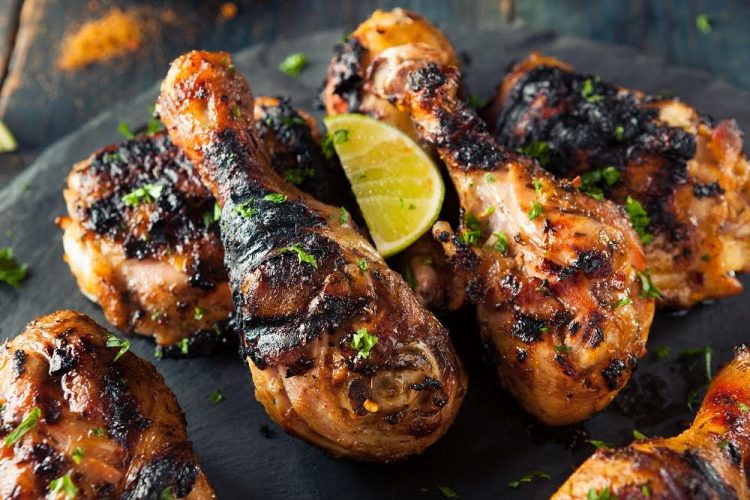 This easy and scrumptious chicken recipe will make all the other people at the beach jealous. It's fresh, flavorful and made to be served cold! Enjoy!
Ingredients:
Whole chicken, cut into eight pieces (or a large package of chicken legs)
1 Tbsp. sweet paprika
2 tsp. brown sugar
1 tsp. dry mustard
Kosher salt and pepper to taste
1 Tbsp. olive oil
Directions:
Preheat the oven to 400 degrees Fahrenheit.
Pat the chicken dry and place it in the roasting pan.
Combine the paprika, salt, sugar, mustard, pepper and olive oil.
Rub the mixture evenly over the chicken
Roast it for 45 minutes (slightly less if just roasting legs)
Let it cool a bit then chill in the refrigerator overnight. You can then put the chicken in a sealed container before placing it in the cooler.
Pin it for later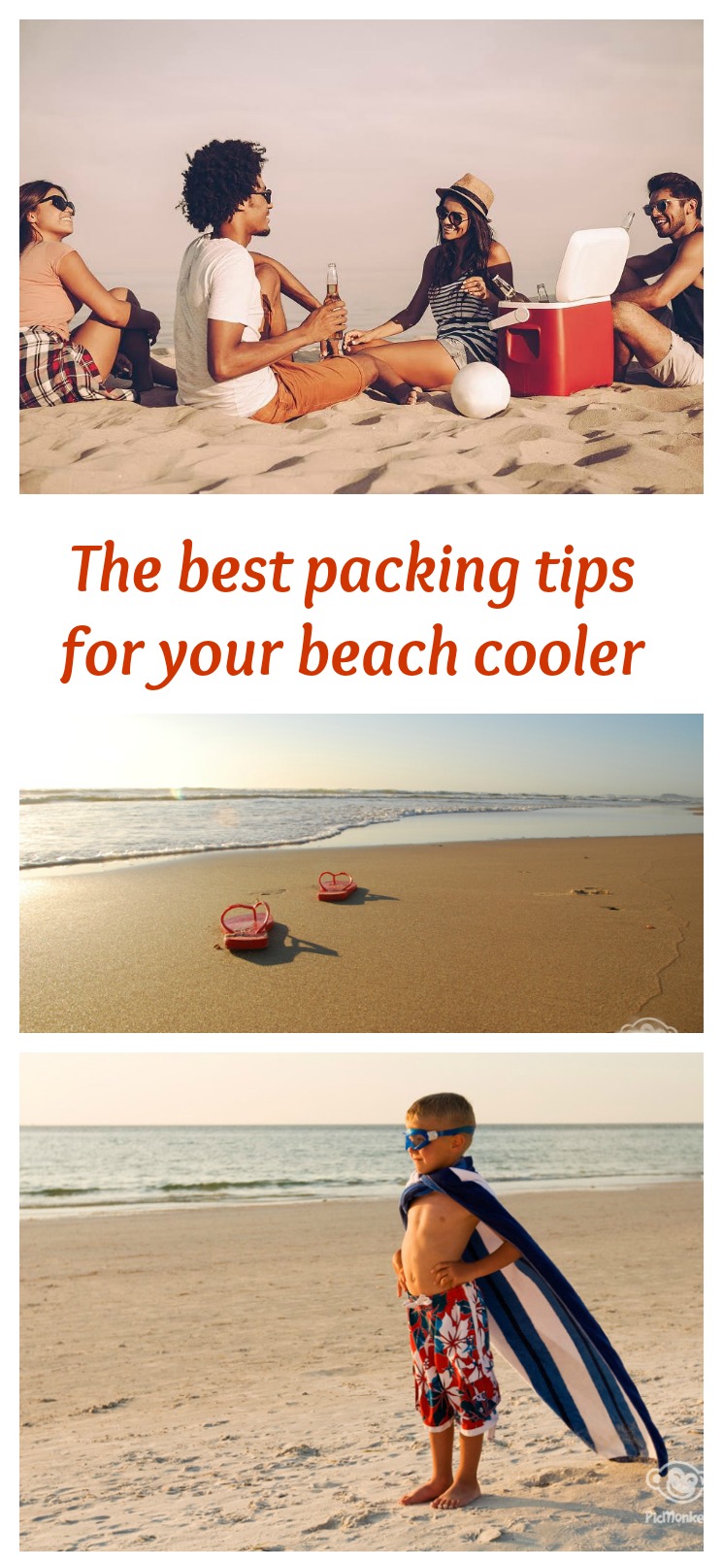 About the author
Today's post is provided by my friend and fellow blogger, Susan Conley. Her site, Cook the Stone, is all about yummy food that real people can make (you don't have to be a trained chef to create great flavor). About this beach post, Susan says, "I sincerely hope these tips on how to pack a cooler and the recipe help you enjoy your beach trip even more."
You might also like