Visiting the Biltmore with Kids (HINT: It involves Cedric the dog)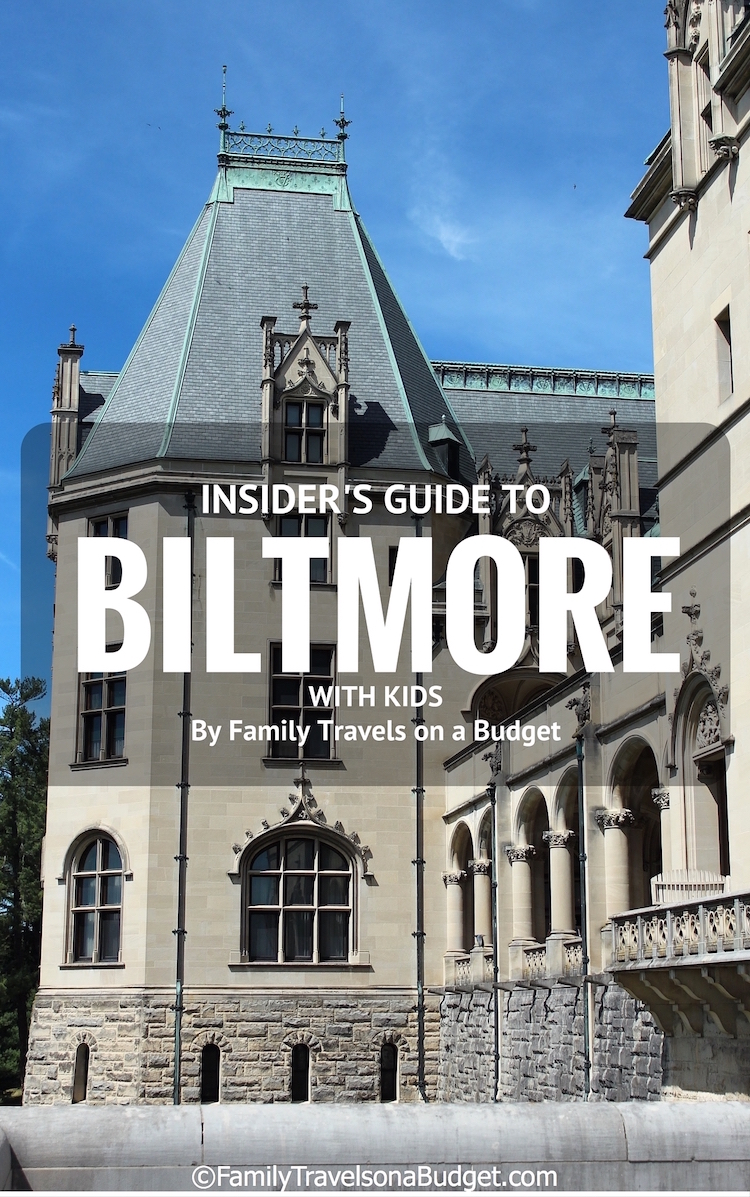 We have been visiting the Biltmore with kids since we moved to North Carolina. It's long been a family favorite.
We've gone back many times since and have discovered something new every time.
Construction on the estate, America's largest home, took 7 years to complete. In all, the French Chateau has 250 rooms, many of which are open to the public for tours. The house — if you want to call it that — contains more than 4 acres of floor space, including 35 bedrooms and 43 bathrooms! Can you imagine cleaning that house every week?
For adults, putting that history in perspective is easy. Visiting the Biltmore with kids is another story. Old furniture and tapestry room after room can get boring. You've seen one room the size of a football field, you've seen them all. Right?
To make sure you AND the kids enjoy your visit to the Biltmore Estate, we've gathered our best tips!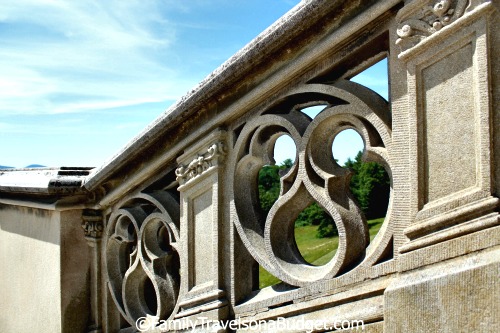 An insider's guide to Visiting the Biltmore with kids
1. When possible, visit on a weekday — especially during peak times (holidays and summers). Huge crowds can be stressful to kids.
2. Get kids the audio guide (current price, $10.98), a tour narrated by Cedric, the family St. Bernard. Cedric tells entertaining stories about the Vanderbilt's life at Biltmore which brings the old place to life. It offers a great balance of history and entertainment.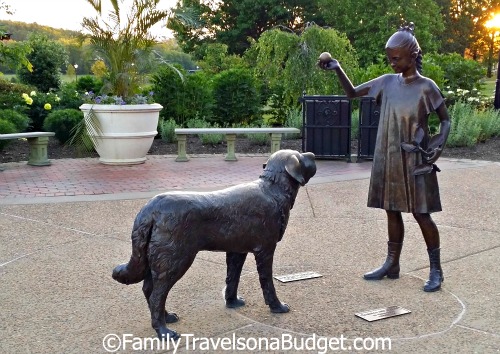 3. Ask for Cedric's Sniff-and-Seek Treasure Hunt when purchasing your tickets. This guide is great, asking kids questions to keep them engaged and help them notice important details as they tour the house and grounds.
Some examples:
At the front door, "My friends are guarding the big front door. Do they meow or do they roar?"
Did you know? "George Vanderbilt loved to read! He read more than 3,000 books during his lifetime. What is your favorite book?"
In the basement at the Swimming Pool, "Don't jump in — the water's gone. Plus you don't have a bathing suit on!"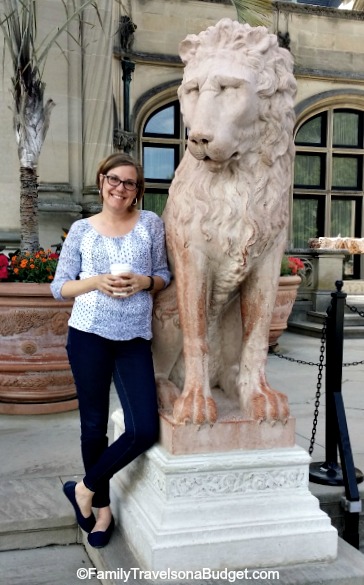 4. Explore the gardens and trails. Of course, that means wear walking shoes and dress for the weather!
The Bass Pond and Boat House Trail looks long, but is an easy walk and offers many beautiful spots to enjoy the scenery. Ask kids to imagine what it would have been like to play hide and seek here.
The Walled Garden and Rose Garden are beautiful year round, but especially so in May and June.
The Azalea Garden is a special treat in March and April as spring comes to life.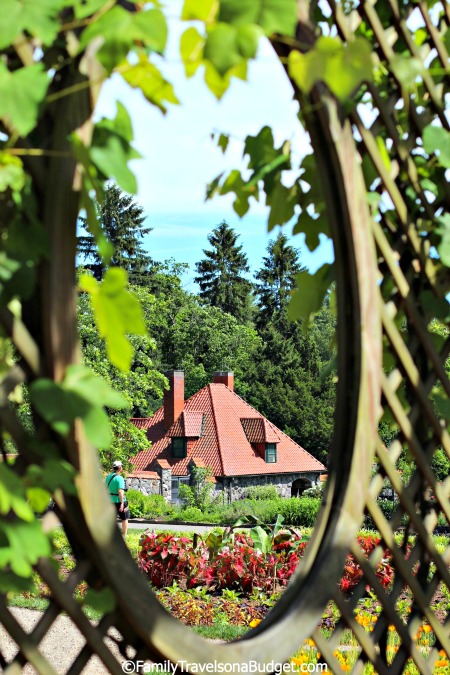 5. Ride the trails by bike. Biltmore has two biking trails: an easy one along the French Broad River and a more challenging mountain biking trail. Bring your own bike and ride for free or rent one in Antler Hill.
6. Take a break for a meal or snack. The Biltmore Estate is quite large. Information overload can be tough on kids. When they get restless, stop to get a snack (you can eat on the grounds but not in the house). For families, I recommend Stable Café at the Biltmore Estate and Bistro at Antler Hill Village. Prices are a bit higher than chain restaurants, but most items are locally sourced and taste divine! A number of snack shops are available too!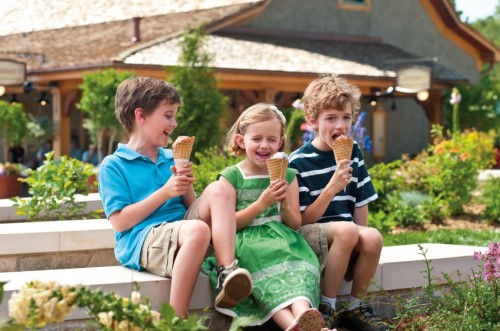 7. If you don't live nearby, consider a two-day visit to let the atmosphere soak in deep.
Practical tips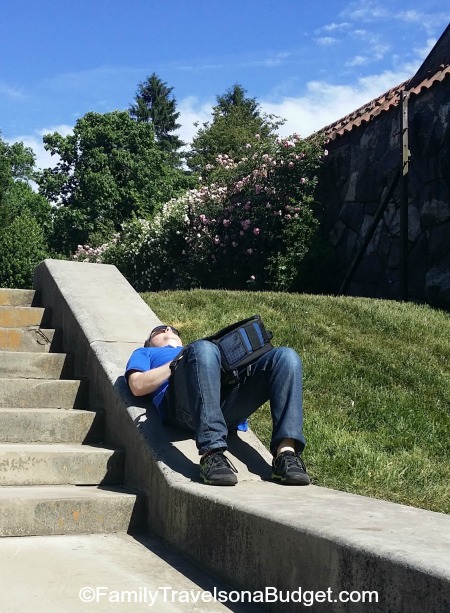 Photography is not allowed inside the Biltmore House, but you can take all the photos you want outdoors!
Dress for a walking tour that includes stairs, narrow hallways and varied lighting: sensible shoes (not heels or flip flops) and layered clothing. Biltmore with kids is a lot easier if kids (and parents) are comfortable!
Engage kids as you go. They'll remember what you talk about far longer than if you just walk through and observe. Cedric's Sniff and Seek Treasure Hunt can help with this. OR, between rooms, step aside and take a break to ask kids what they learned about the room on the audio tape.
Don't rush! You probably figured that advice out by now — but every visit, I see families rush to finish the tour, observing but not absorbing. Those families get cranky. That's good advice for any museum or historical place you visit.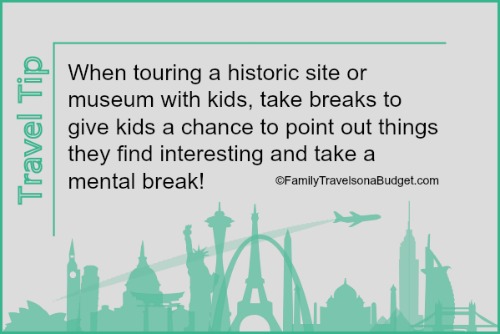 Biltmore know before you go
Biltmore is open 365 days/year.
The estate offers discounts and special packages year-round, so check those before booking to save! They often offer free admission for kids!
High traffic days restrict house tours to specific times and are better avoided with young kids.
Study the estate map before you go so you get the most from your visit. Biltmore has developed many activities to enhance your visit over the past 10 years!
Have you been to Biltmore recently? What's your best tip for visiting Biltmore with kids?
More destinations you will like