Christmas in Grapevine, Texas
Everything's bigger in Texas, including ice storms and Christmas celebrations! I had the opportunity to visit Grapevine, the Christmas Capital of Texas, to see first-hand how they celebrate Christmas Texas-style. As an added bonus, I survived "Ice-maggedon" too! As of this writing, the greater Dallas area is still recovering from the ice storm…. but Texans are hardy people. While last week's celebrations deferred headlines about Christmas to the weather, it's now time to CELEBRATE, Texas style!
The Christmas Capital of Texas
The weather prevented us from experiencing some of the fabulous activities in Grapevine, but I saw enough to know that Grapevine takes its role as "Christmas Capital of Texas" quite seriously! To borrow from Julie Andrews, these are a few of my favorite things…
Shopping for Christmas in Grapevine
What's a girl to do when the world (or Grapevine) freezes over? Shop, of course! Our hotel, the Hilton DFW Lakes Executive Conference Center, was located across the frozen tundra (formerly called a parking lot) from Grapevine Mills Mall. And the mall was open! We ventured bravely over to the mall to enjoy lunch at Rainforest Café and do some Christmas shopping.
Grapevine Mills is a shopper's paradise. So huge, it's divided into neighborhoods. Shoppers here can enjoy major brand discounters like Saks Fifth Avenue Off 5, Last Call by Neiman Marcus and Ann Taylor Factory Store. Other chain stores, specialty shops and attractions fill the remainder of the 1.6 million square foot mall! Everything's bigger in Texas…. ice storms and malls!
While the ice kept us from enjoying shopping in Historic Downtown Grapevine, our brave driver took us through the quaint city to see store fronts and restaurants. Home to more than 80 locally-owned shops and boutiques, you're sure to find the perfect treasure for everyone on your Christmas list!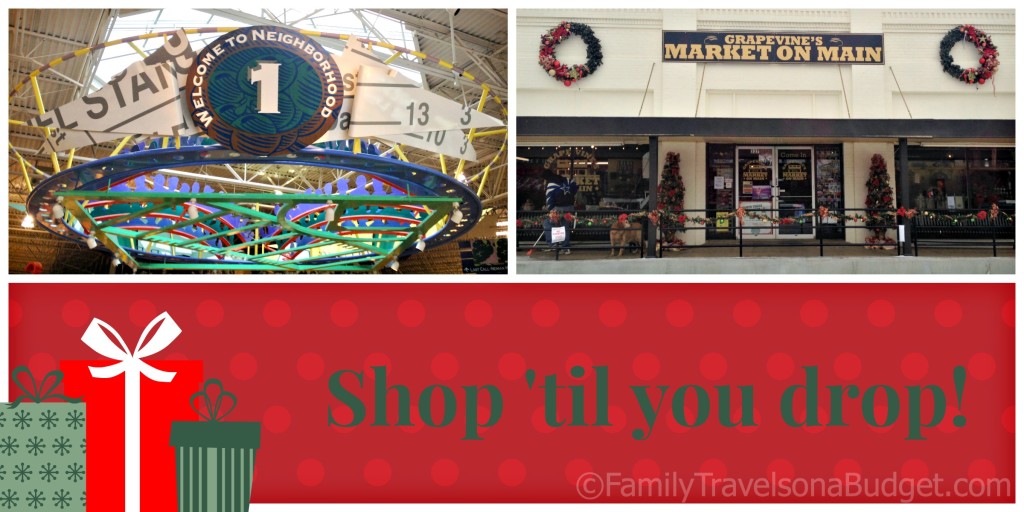 Dining in Grapevine
When frozen in Grapevine, one thing is guaranteed. You will not go hungry! Trust me… we ate. And ate. And ate. The city is home to more than 200 restaurants, some chain, some local, in price points to meet any budget.
My favorite meal was dinner at Winewood, the night we arrived. Thankfully, we got to dinner before the roads froze over. My favorite dish was the tenderloin bruschetta appetizer, tenderloin served on toasted baguette with cherry tomato jam, basil pesto, arugula and grated parmesan ($14). That alone could have been dinner! The Winewood team prepares its dishes from scratch each day using the best local ingredients available. I'm ready to go back!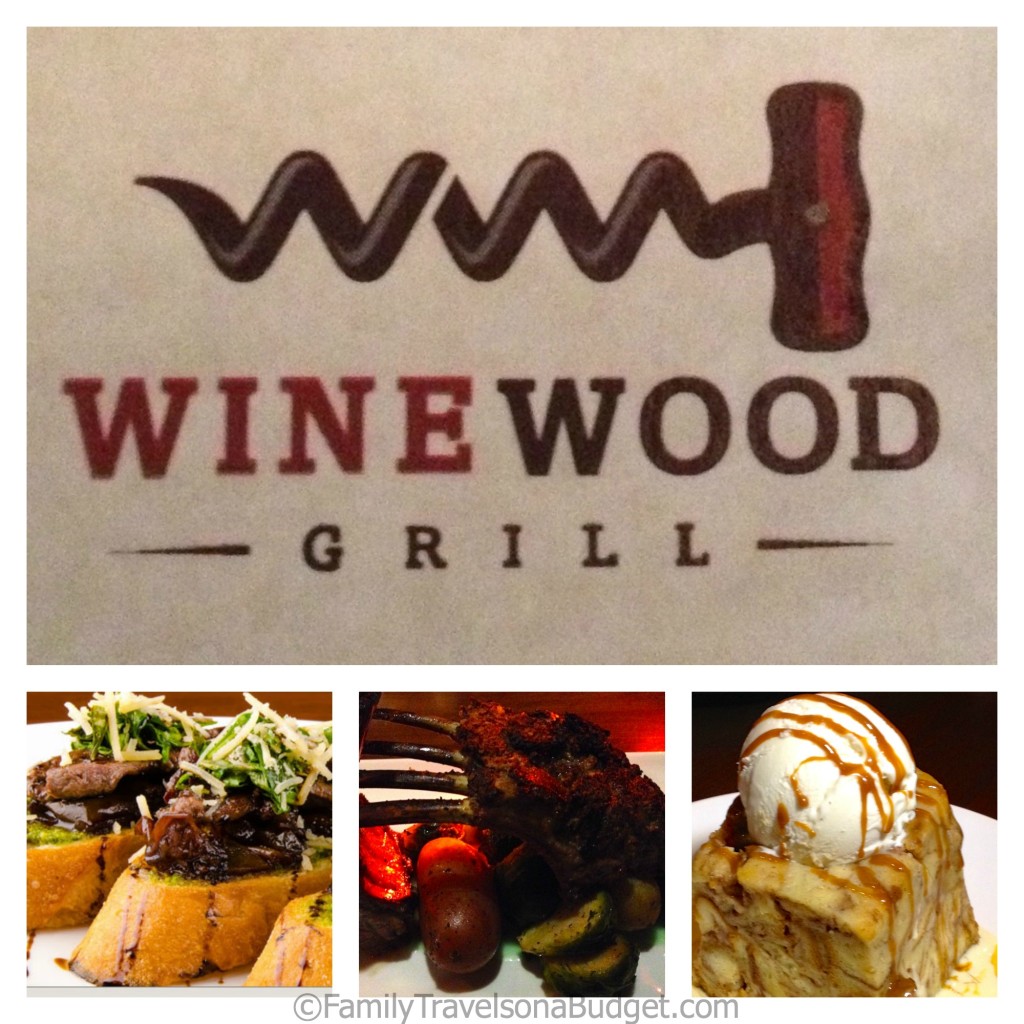 Freezing at ICE! at Gaylord Texan Resort
Despite the unusual bone-chilling weather, we ventured over to the Gaylord Texan Resort to see ICE!, a display of ice sculptures depicting The Nutcracker, New York City, the Nativity and more. The ICE! displays are carved by a team of 40 master ice artisans from Harbin, China who spend more than a month creating the one-of-a-kind display. Admission includes the use of heavy parkas to keep the bone-chilling 9 degree temps at bay!
HINT: If using a smartphone to take photos at ICE! wear oversized mittens to keep the phone warm between shots. My phone got so cold it shut down! Bummer.
HINT NUMBER TWO: ICE! is pricey. Purchase tickets online using coupon codes to save.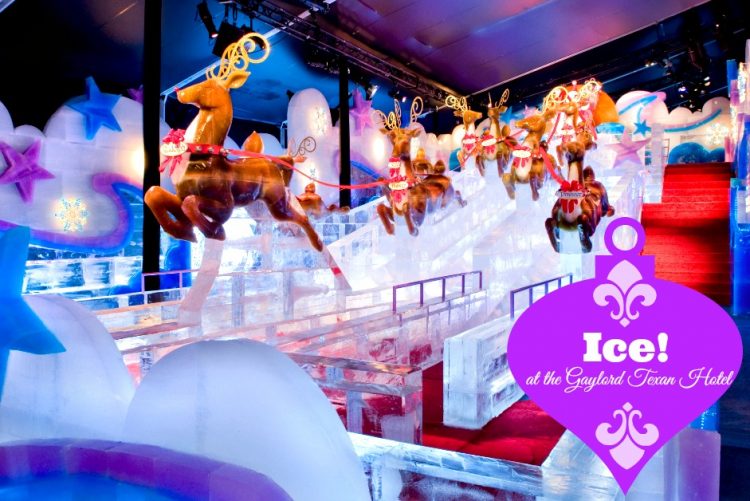 Warming up at the SEA LIFE Grapevine Aquarium
The friendly folks in Grapevine insist that our frigid experience is highly unusual, only three ice storms in the past 32 years. Should you get to Grapevine and the weather give you the same bone-chilling greeting, head over to the Sea Life Aquarium at Grapevine Mills to enjoy warm temperatures and learn a little too!
Displays at the Sea Life Aquarium provide easy viewing of various sea creatures and loads of information too. Did you know that male sea horses carry their young in a pouch until they are old enough to feed themselves?
The Sea Life Aquarium, located in Grapevine Mills, offers a break from holiday shopping or can be a destination on its own. Visitors should allow two hours to explore.
Special events are planned throughout the Christmas season. Scuba Santa and his elf are ready to entertain guests at 11 a.m. on December 11, 14, 18 and 21. Those same days, from 12-2 p.m. kids can mail a letter to Santa and enjoy a complimentary candy cane.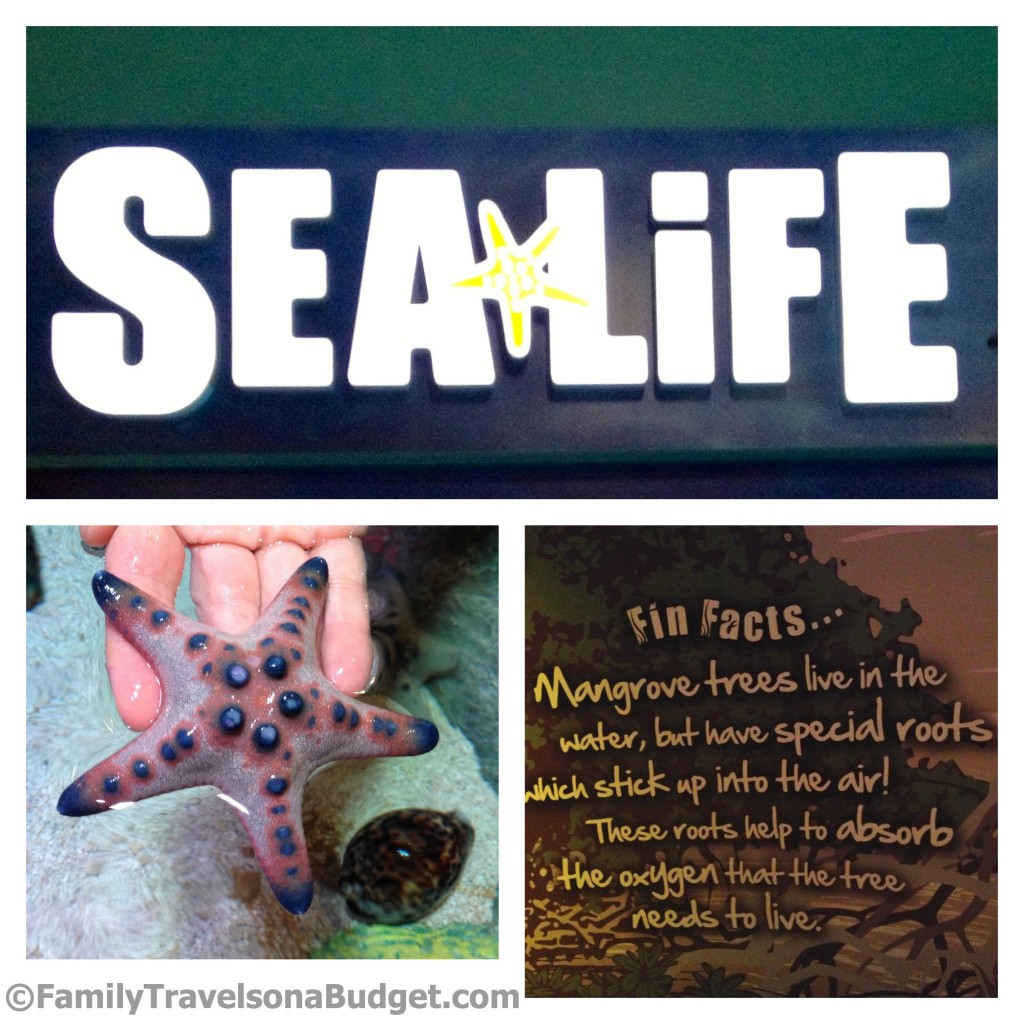 Laughing at Unseasonable Greedings at Texas Star Dinner Theater.
By our third day in Grapevine, road conditions improved (slightly), enough to enjoy a great show at the Texas Star Dinner Theater, located at 816 S Main Street. Poor Marshal Courtright wants to go home and prepare for Santa's arrival (Do NOT tell the marshal that Santa is not real, y'all. He believes!), but he has to solve a murder first. Of course, he needs our help solving the crime, since the nutty suspects all have motive to kill.
To learn more about how you can help Marshal Courtright solve the case and to make reservations, visit the Texas Star Dinner Theater online. This family-friendly show set in the Wild West in the 1880s runs through December 31st.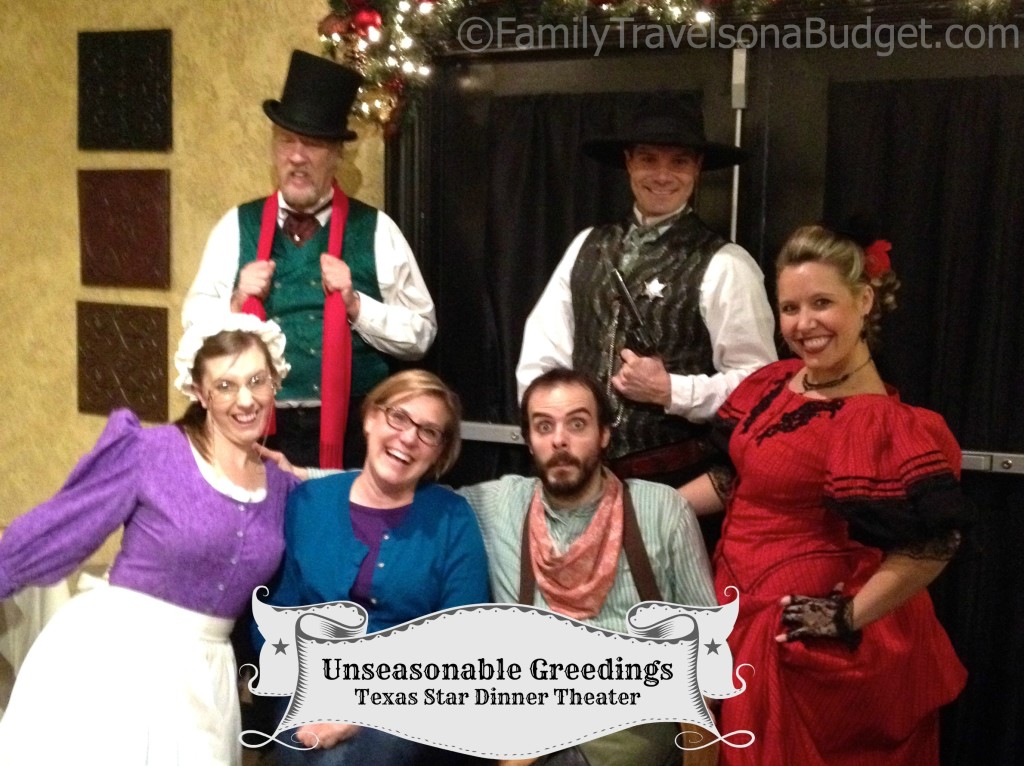 This trip to Grapevine marked my first trip to Texas. The ice storm gave me a perspective I probably wouldn't have gotten in typical weather. Texans might just be the friendliest people in the south! Add a visit to Grapevine to your family's travel bucket list.
For additional information, please contact the Grapevine Convention & Visitors Bureau at 800-457-6338 or 817-410-3185 or visit www.GrapevineTexasUSA.com/Christmas. Christmas Capital of Texas is a registered trademark of the City of Grapevine and the Grapevine Convention & Visitors Bureau.
I received a complimentary trip to Grapevine for purposes of sharing this information with you. All opinions are my own. For more information read my disclosure policy.