First Time Air Travel Guide
This post may contain affiliate links. Click here to see what that means.
My son flies home from college in a couple weeks, and I wrote this first time air travel guide for him. While this won't be his first air travel, he has always had his marvelous mom to take care of the important safety and airport navigation issues. If you're new to air travel or simply don't like air travel but must do it now and then, maybe this first time air travel guide will help you, too.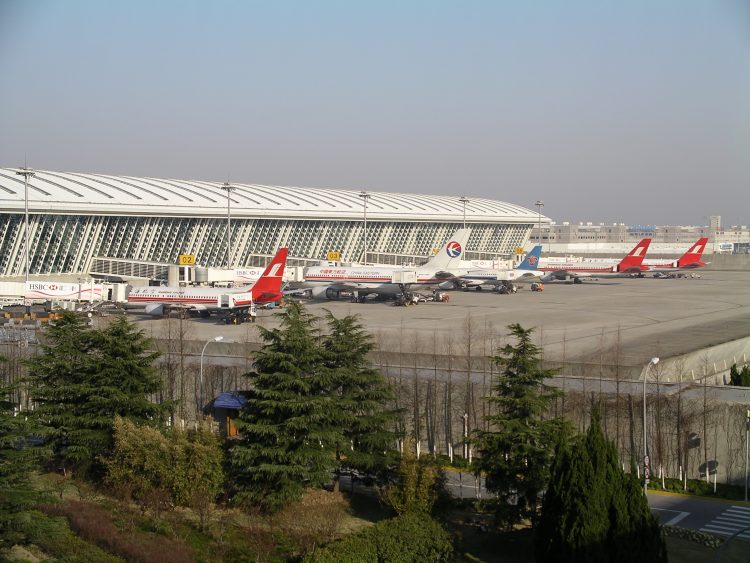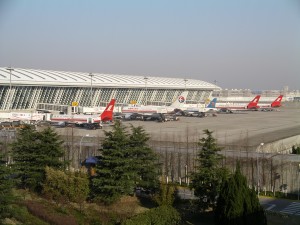 Those traveling for the first time over Thanksgiving and Christmas holidays, especially the day before Thanksgiving and the Sunday after should check local airport recommendations for arrival recommendations. Air travel means going through long lines and holiday lines are longer! We generally arrive three hours ahead of our flight when traveling on busy days (though, really, we try to avoid holiday air travel altogether)!
First time air travel guide:
Pack Light. The less you take, the less you must manage. The less you have to manage, the easier it is to travel. Common sense, right? To accomplish this, simplify your wardrobe, including shoes. When you think you've minimized as much as possible, edit again. Take only what you need. Most air travelers can get shampoo, hair product, sunscreen and other items at their destination. Traveling over the holidays, you can mail gifts ahead (or shop online and have them shipped to family or friends at your destination). Before leaving for the airport, count all your bags to know exactly how many you have: camera bag, purse, computer, and luggage.
Check in online. Most airlines allow online-checkin up to 24 hours before the flight. When you check in online, print the e-ticket that appears and take it with you. This saves you from having to stand in line to check in at the airport. If you will be checking luggage (that means luggage too large to carry on the plane with you), you will still have to go through the ticket line but you will still save time checking in online. A special note to Southwest Airlines travelers: check in 24 hours ahead of your flight to get the best seats, but if you're traveling with kids under five or someone with special needs, you'll still get priority boarding.
Prepare yourself for the security check: To get through security quickly, have your ticket and ID readily available. Wear slip-on shoes which are easier to take off and put on while handling bags. Computers must be removed from their case and placed in their own bucket for screening, so be sure your computer is easily accessible without spilling everything else out of the bag. Finally, make sure you understand rules about liquids. If you check luggage, you can avoid having to deal with this by packing liquids in ziploc bags in the checked luggage. If you must carry liquids, follow TSA rules. Remember: Toothpaste IS a liquid according to the TSA!
Navigate the airport with confidence.  First time air travelers often look confused, a signal to pickpockets and thieves. Simple packing (the first tip) helps here, because with less to manage, you'll be less overwhelmed. Beyond that, walk confidently. If you do need help, ask airport staff for assistance. NEVER leave your luggage! When I travel, I use a laptop messenger bag instead of a purse. My electronics fit, and I have a slide-in pocket for my airline ticket and ID. I use backpack style luggage, so that it's easy to carry through crowds. Be aware. Be aware. Be aware!
Double check location for connecting flights.  Airports regularly move flights around, so while you may expect your connecting flight to be at one gate, it might move. After disembarkation, confirm the location of your connecting flight before you head there. If possible, skip the restroom when you first disembark — it will be most crowded. Go to the next gate area for fewer lines. At your second gate, confirm flight departure time by consulting the screens in that area.
Relax about getting your checked luggage.  First time travelers often rush to baggage claim to retrieve luggage, but it takes time for luggage to be off-loaded from the plane and brought to baggage claim. There's no need to stress out; you'll probably beat your luggage to baggage claim! When you pull your luggage from the carousel, double-check that it's yours before you leave. If you are one of the unlucky few whose luggage is lost, report it calmly. Lost luggage employees take the blame, but remember, they did not lose your luggage. A little kindness toward them goes a long way! Before you leave the airport, count all your bags to make sure you have the same number of bags that you brought.
Relax. Be aware of your surroundings. Pack light. Arrive early. Follow this simple first time air travel guide and travel with confidence!