Prince William Forest Park: Spies, FDR and so much more!
This post may contain affiliate links. Click here to see what that means.
Prince William Park in Northern Virginia might be one of the best kept secrets in the Washington, DC area.
I drive through that area often and had no idea the park is right there, just a stone's throw from I-95 at Exit 152B. This happens to be the same exit you take for the National Museum of the Marine Corps. You know the one, that glass and steel building that juts out over the highway? But, that's a story for another day…
Back to the story of spies and FDR…
Prince William Forest Park, how it all began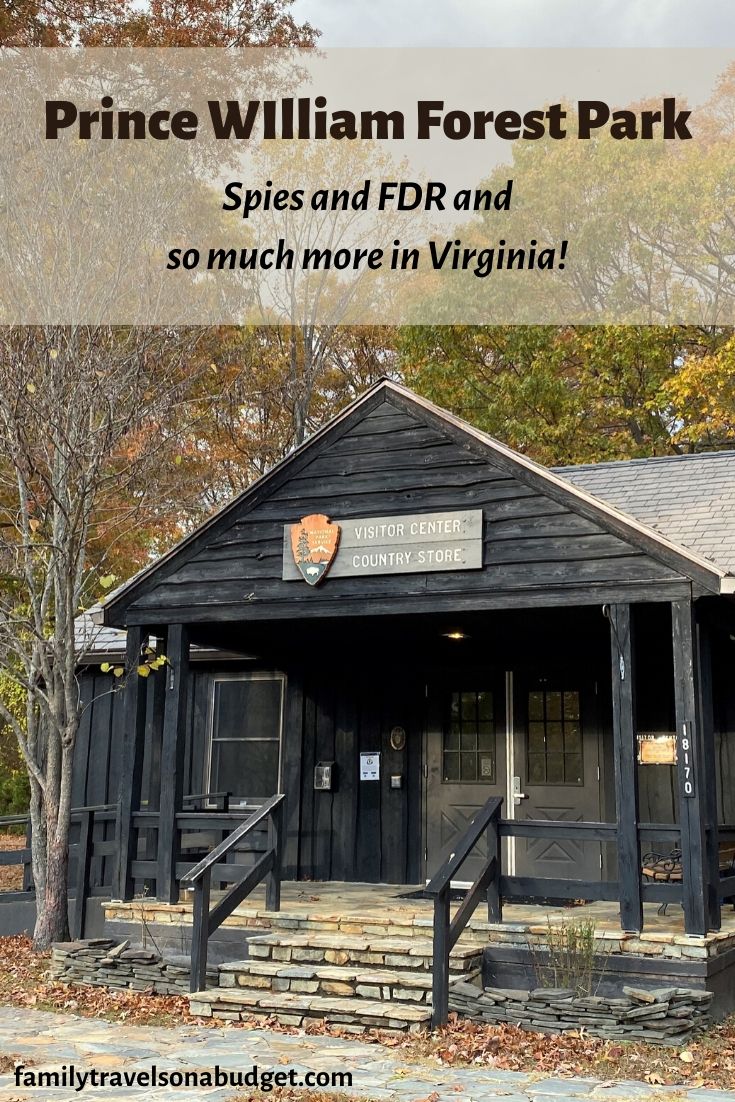 Established in 1936, the park was originally called Chopawamsic Recreational Demonstration Area (RDA). It's one of 46 RDA parks developed under President Franklin D. Roosevelt's Civilian Conservation Corps (aka, the CCC Program). The CCC program used young, civilian laborers to develop land as a park, providing them with employment, room and board at a time when jobs were scarce. This particular park was intended to provide a natural recreation area near the city especially to benefit the poor people who lived in the Washington, D.C. area.
Once the roads, trails and cabins were built, children from Washington, D.C. were brought to the park for fresh air and recreational activities. Divided into five camp areas, each one has its own bunk houses, infirmary, craft building and dining hall. At the infirmary, kids received medical care, dental care and nutrition during their stay. The camp's success became a blueprint for all other New Deal RDA programs across the United States.
Besides providing work for the CCC program during the Great Depression and fresh air for the poorest residents of Washington, D.C., the park — which covers more than 15,000 acres — also preserves the Eastern Piedmont forest and protects the Quantico Creek Watershed, its native plants and animals.
WWII Spy Training Camp
After the bombing of Pearl Harbor, the United States had no choice but to engage in World War II, and Prince William Forest Park played an important role in that effort. For four years, military specialists and civilian U.S. citizens came to Prince William Forest to learn spy skills and how to survive behind enemy lines. Besides its varied topography, Prince William Park is close to the Quantico Marine Base and only 30 miles from the Pentagon, convenient for these critical war training efforts.
Military and civilian trainees learned skills like archery, land navigation and Morse Code. Other skills included first aid, knot tying and keeping a low profile.
* Interested in spy history? Visit the International Spy Museum in DC! *
These days, kids aged 9 to 12 can attend a 3 Day Spy Camp at Prince William Park to learn some of the same skills taught to World War II spies. This immersive program teaches skills and history in a memorable way. While FREE to attend, only 60 kids are accepted each year. Click here to learn more.
Prince William Forest Park today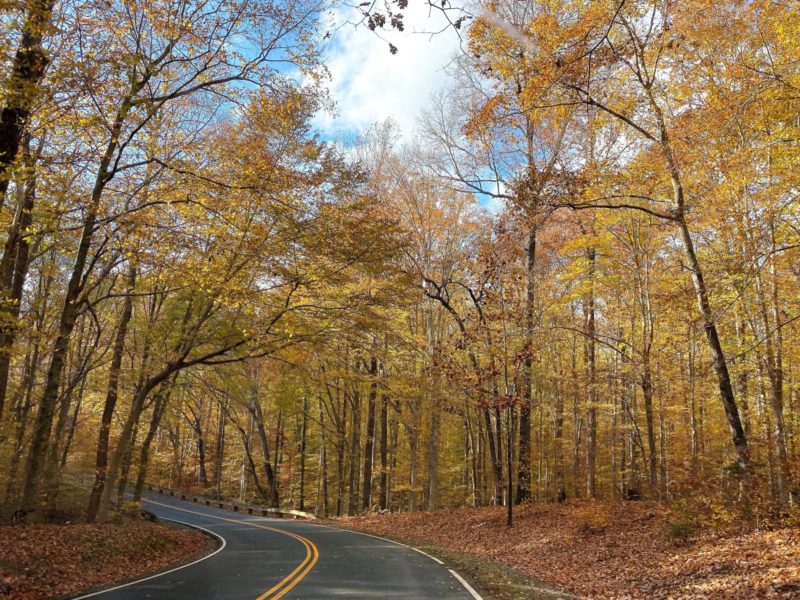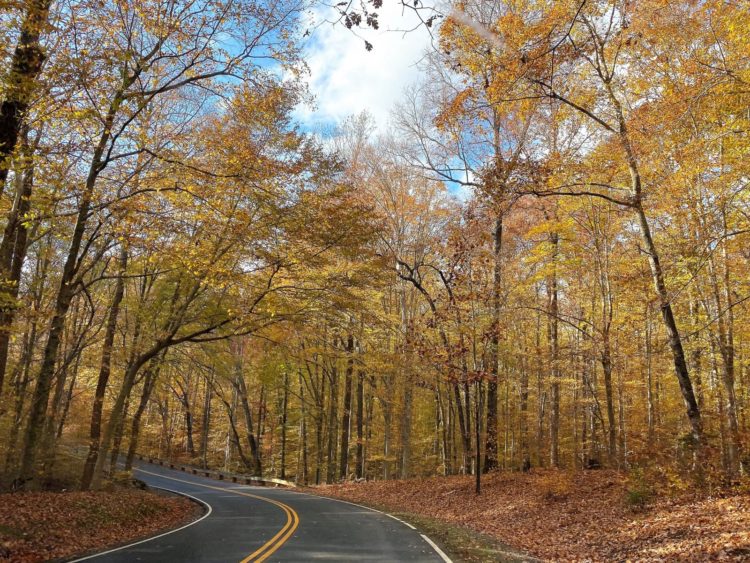 This beautiful park is now open to the public, including the rustic cabin camps!
Yes, that's right, you and 100 of your closest friends and family can rent a spy camp for your family reunion, team building event or rustic wedding! How cool is that?
The sleeping cabins come with bunks and storage space. Bathrooms are separate (think campground), but they do have hot water for the showers! The dining halls have full kitchens, massive stoves, industrial size refrigerators and freezers to feed your small army. Outdoors, there are fire pits and a smoking grill is available.
Don't have 100 adventurous friends? That's okay! There are some individual cabins available to rent as well. There are also tent and RV campsites at the park. Visit these links to learn more and book your stay:
But, you don't have to stay in a rustic cabin or tent to enjoy this beautiful park!
Tips for visiting Prince William Forest Park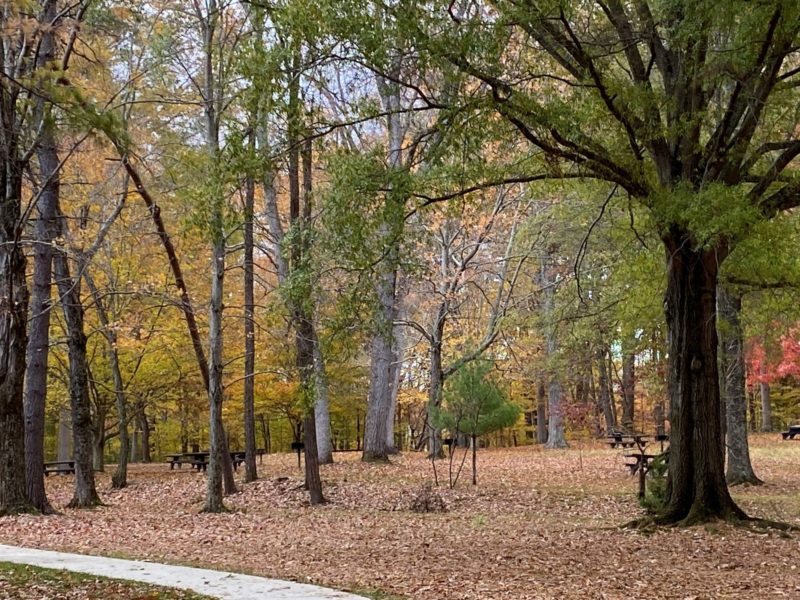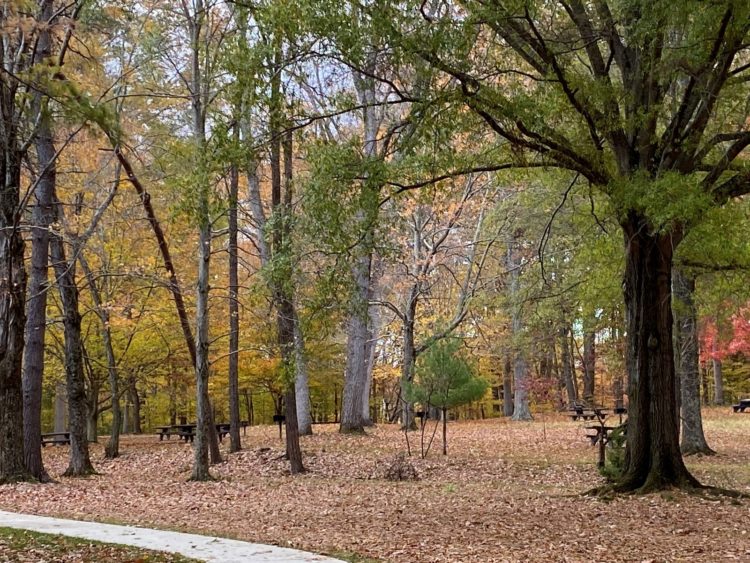 Whether you live in the Washington, D.C. area, are there for vacation or just driving through, Prince William Park is worth a visit.
Prince William Forest Park is located just off I-95 at the Triangle/Quantico Exit on State Route 619. As a national park, there is an entrance fee (currently $15 for a seven day pass or $30 for an annual pass), though check the site for current rates.
Budget travelers: Your pass is good for seven days, so you can stop here both directions on your weeklong road trip for one fee!
The park is open year-round, except Christmas Day, New Year's Day and Thanksgiving Day and operates from sunrise to sunset.
The visitor center, which shares the history of the park, is open daily spring, summer and fall and on weekends in the winter.
There are 21 miles of bike trails and 37 miles of hiking trails throughout the park.
There's also an 8 mile scenic drive through the park if you want to see it that way.
Whether visiting for the day or stopping for a break on a road trip, the picnic areas near the visitor center are a great place to unwind. You know, stop at the rest area with thousands of other travelers, or take a 5 minute detour to acres of preserved woodland — your choice!
And, good news, this is a dog friendly park for day visitors! Dogs must remain on leash at all times and owners are responsible to clean up after their pets.
* Read our complete guide to travel with pets for great tips and products *
Prince William Forest Park hiking is a GREAT WAY to beat restlessness on a long road trip or to escape the crowds and noise in the city.
And, if you're visiting Quantico and the National Museum of the Marines, the uncrowded park is a good way to let kids unwind after seeing the exhibits there.
It's a great little treasure right off the interstate! Who knew?
Well, now, you do!